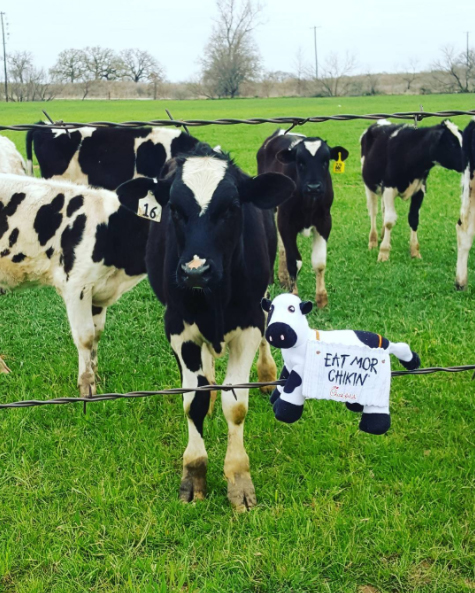 Beach trips, road trips and the Original Chicken sandwich
Spring break for kids means a week off from school and – if they're lucky – going on some fun adventures. Spring break for parents means having the kids home from school for a week and – if they're lucky – planning these fun adventures for everyone.
Whether they stayed close to home or traveled across the country, many folks made a stop at Chick-fil-A during spring break. One family even brought a Chick-fil-A Cow along for the ride.
Lindsey Parmeter is a busy mom to three kids: Justin, 16; Jaekob, 10; and Journee, 5. When it came time for spring break this year, both of her boys were playing competitive soccer and had games scheduled that week, so they couldn't travel very far. Justin works at their local
Chick-fil-A in Wichita Falls, Tex
., which had been giving away plush Cows, and encouraging everyone to post their pictures using the hashtag #springbreakforcow. Even though they stayed local, it looks like the traveling Cow had a blast.
Here are a few of our favorite pics of folks spending their spring break with Chick-fil-A.