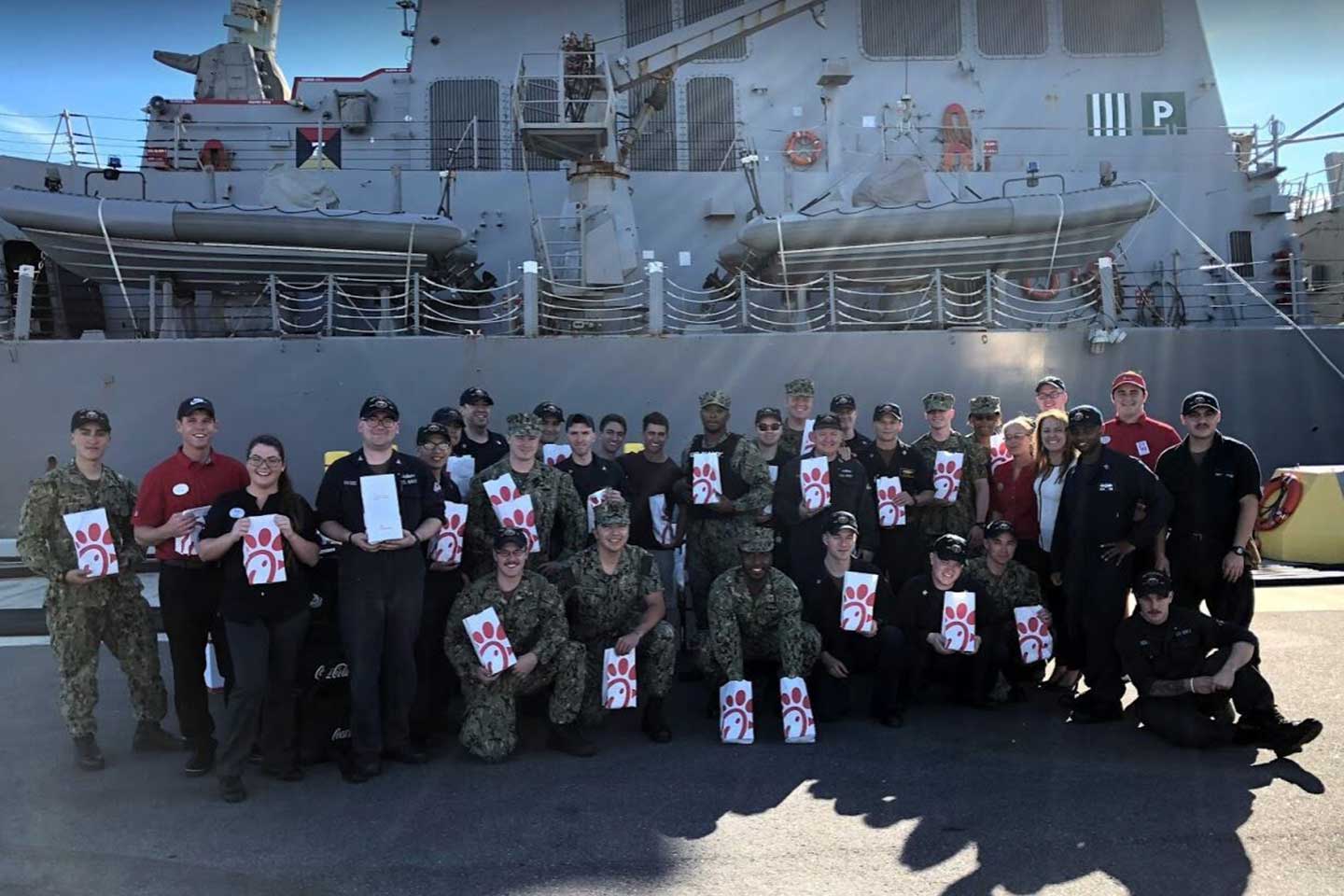 Chick-fil-A welcomes deployed sailors home with chicken sandwiches Veterans Day weekend.
It started with a text message.
Brennan Scoggins, a 25-year-old petty officer third class boatswain's mate for the Navy, was returning home to Jacksonville, Fla., after spending seven months deployed at sea in Scandinavia. Scoggins was close to his 321 fellow sailors and, having survived on mess deck food for so long, he wanted to give them a gift upon their arrival.
He texted his twin brother, Sheldon, a business analyst for Chick-fil-A's Atlanta headquarters.
"Sheldon," the message read, "a lot of people keep asking me, so I may as well try, but see if you can get where we have Chick-fil-A on the pier waiting for us."
Sheldon chuckled at the fanciful text, but responded, "I'll see what I can do."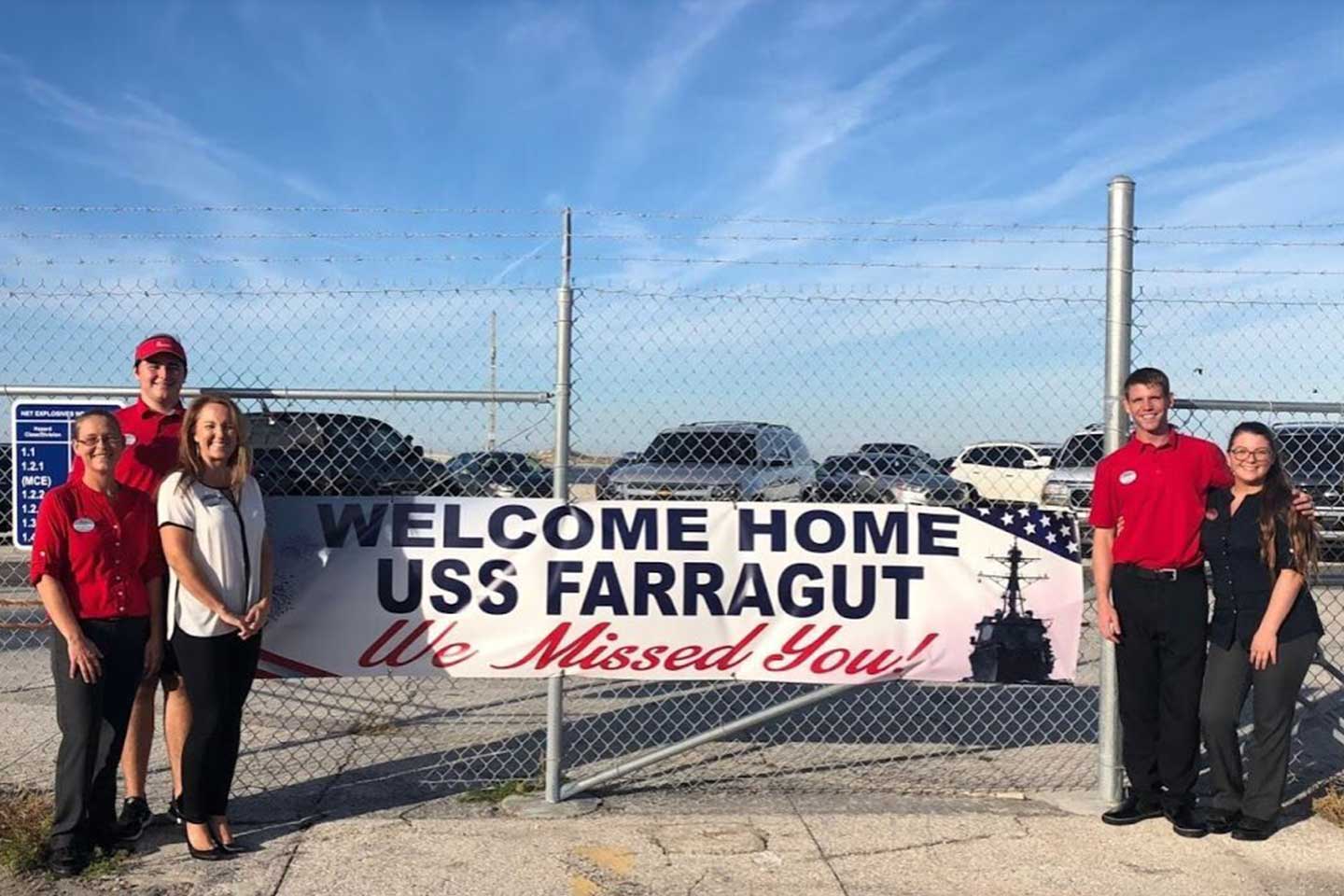 Sheldon got to work, tag-teaming with his mother to reach out to Chick-fil-A employees and Navy moms. They learned there was a true need for food; upon arrival, one-third of the sailors would be required to remain on duty, unable to leave the ship. Family members wishing to socialize with them must do it onboard. Stomachs would be growling.
Eventually, word got out among the crew: thanks to the Scoggins family, a plan was in place to greet the sailors with a boatload—literally!—of Chick-fil-A Chicken Sandwiches. Even the executive command staff got excited.
One problem, lost in translation: the happy crew thought the sandwiches were a done deal…but at this point, they were just a fantasy.
Sheldon recalls the confusion with a laugh. "If we didn't come through, they'd be so disappointed," he says. "My mom and I were like, 'Now we have to do it, even if it means paying for it out of our own pocket.'"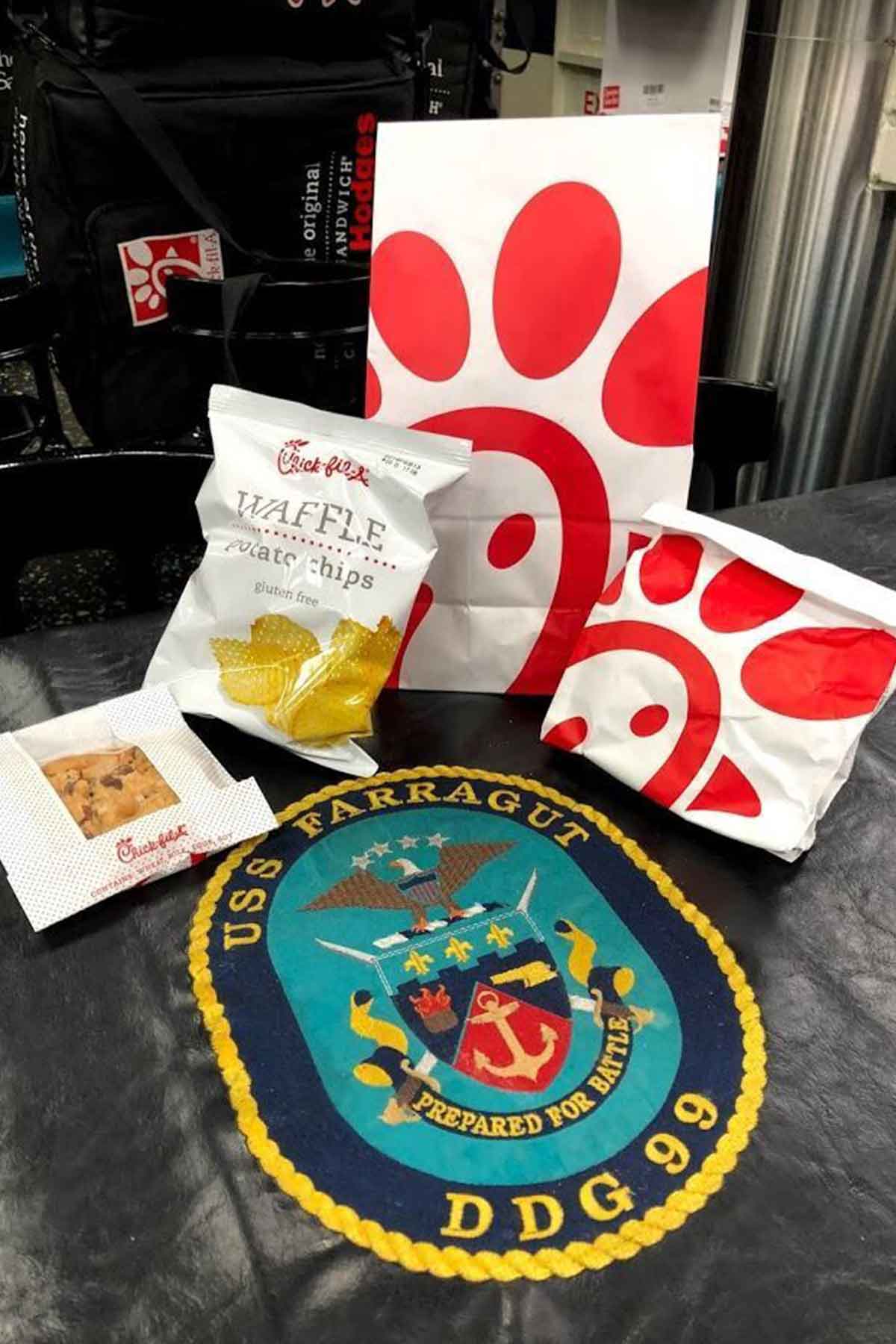 A determined Sheldon dug in. Acting on information given to him by coworkers, he reached out to the Chick-fil-A Foundation, the philanthropic arm of Chick-fil-A. Sheldon calculated that if an average of three family members greeted each of the 107 on-duty sailors on the pier, the entire group would need 430 sandwiches for lunch. In his email to the foundation, he wrote:
"I've got to figure out a way to make this happen any way possible … the Executive officer and others of the ship now are banking on this."
Three hours later he got a response.
Sheldon,
I love the idea for this event… Please tell your brother that we appreciate his service to our country.
This past Saturday, on the eve of Veterans Day, the U.S.S. Farragut sailed into Mayport Naval Station in Jacksonville. Two hours later, a special chicken-sandwich lunch delivery arrived for the on-duty sailors and their families, provided by local restaurant Operator Melinda Sowers.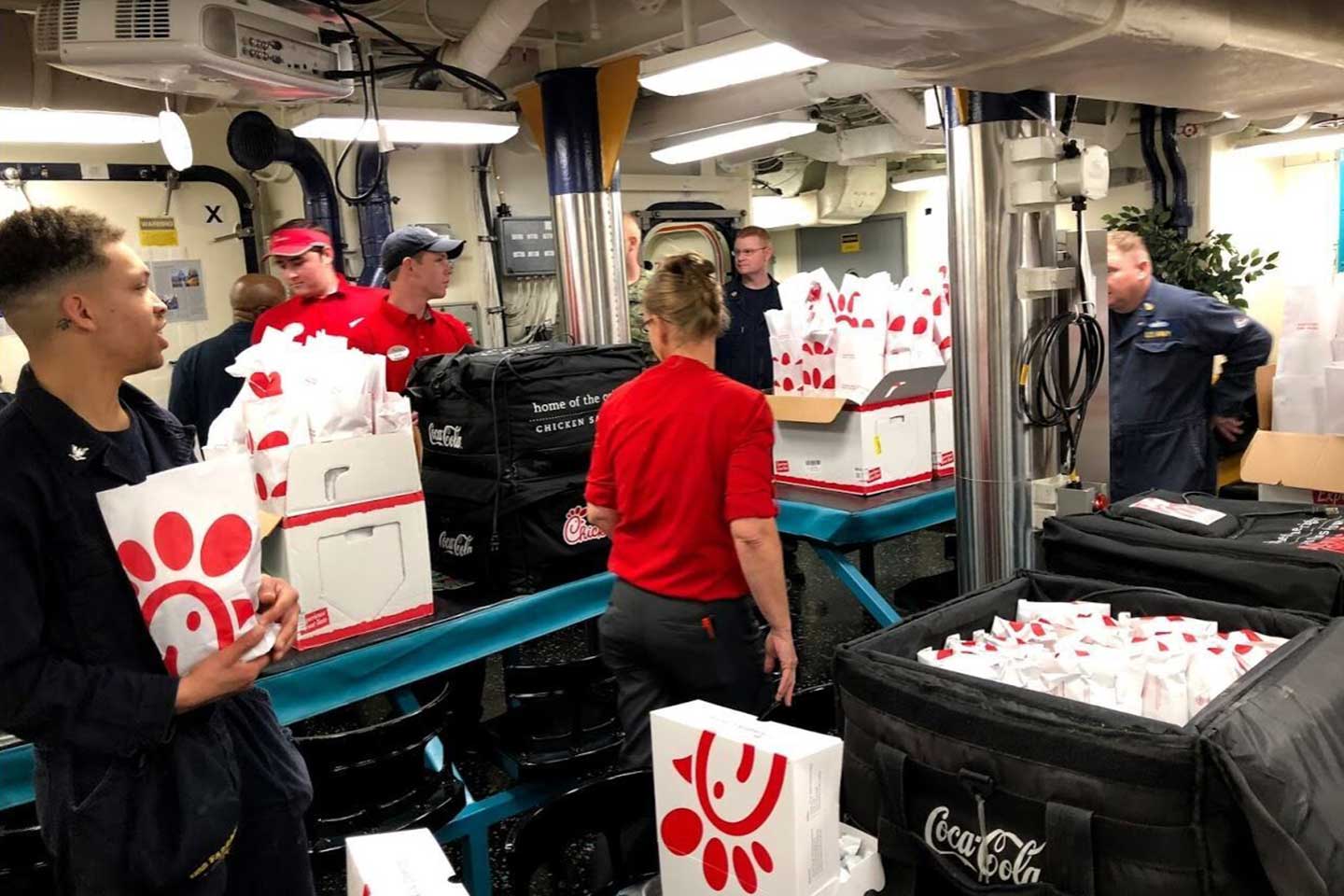 As fate would have it, the remaining 200-plus sailors will also partake in the experience. Each will receive a gift card for a free chicken sandwich at a Chick-fil-A near them.
"I love Chick-fil-A because their food is good, but also because of who they are," Brennan says. "They have a commitment to serve. When the lunch arrived, everyone thanked me, but I was like, 'It's not me. I just asked the question!'"