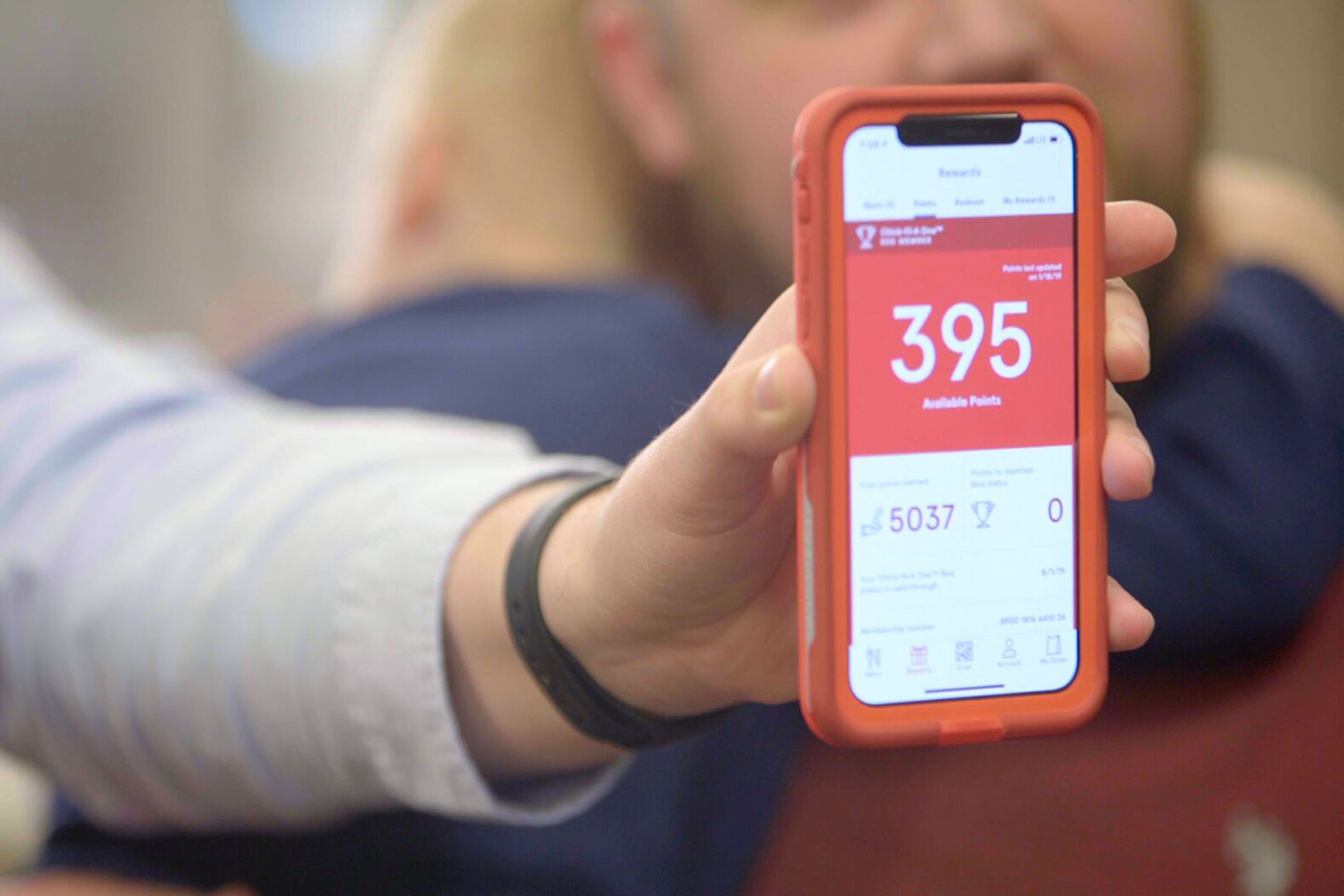 A story of friendship, competition and Chick-fil-A
It's Friday evening and the dinner rush has just hit the Line Creek Chick-fil-A® restaurant in Peachtree City, a suburb outside of Atlanta. People of all ages are filling up the restaurant, including two longtime friends with a shared love of Chick-fil-A and a little healthy competition.

While the day is ordinary in many ways, it's one that Dayne Young and Nick Carter have been anticipating for nearly five months; the culmination of many Chick-fil-A cravings in what they call a "Race for Red."

Since Young and Carter first met in 2010, they've grown from high school camp counselors to fathers of growing families, but despite all the changes, two things remain the same - their friendship and their love of Chick-fil-A.

But even in the best of friendships, there's always room for a bit of competition and bragging rights. While some compete in fantasy football leagues, others turn their love of food into a race.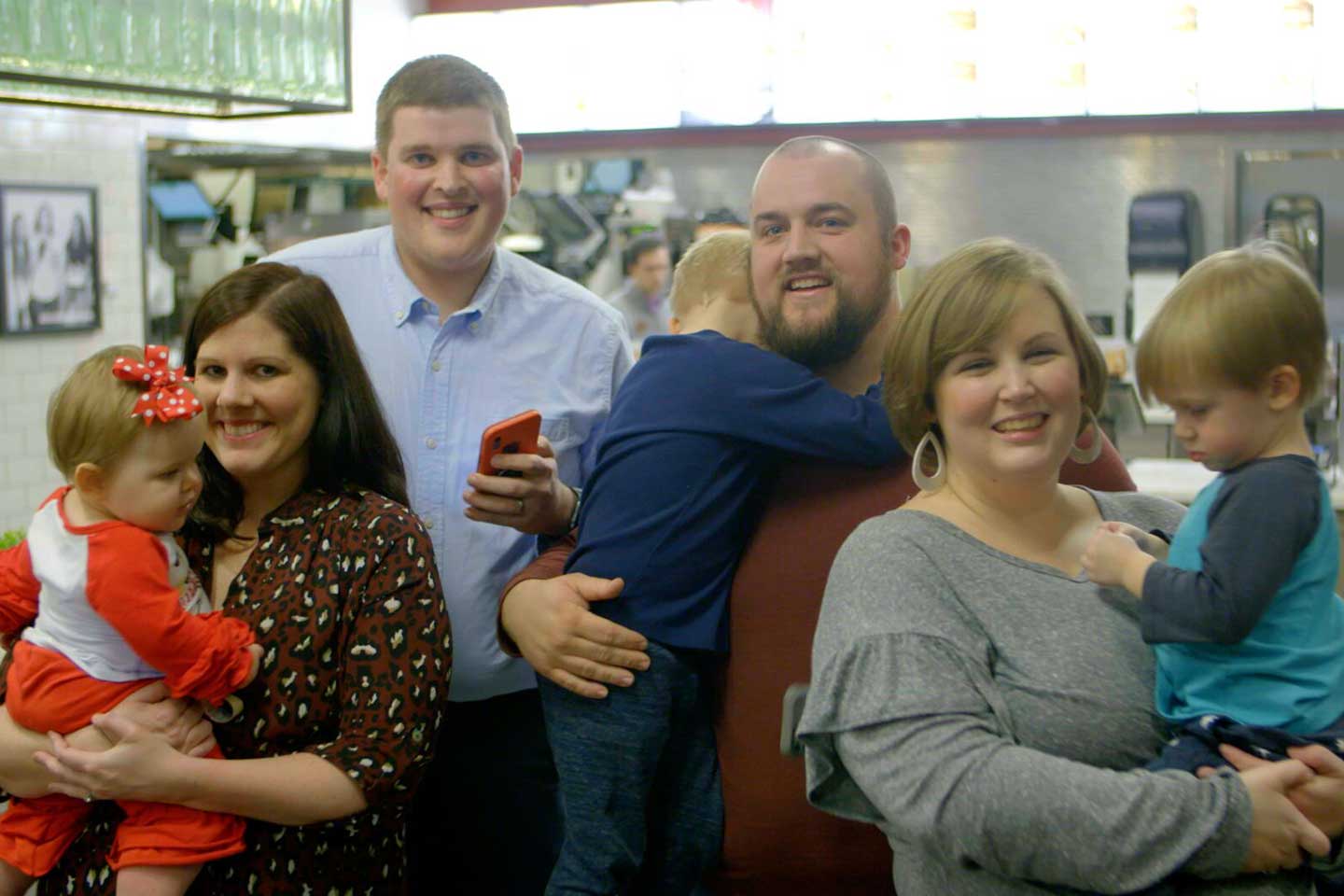 On your mark, get set…order!
Young and Carter's race didn't take place on a track, but on the Chick-fil-A App. They competed not for the fastest time but for points and member tier status in the Chick-fil-A One® Rewards Program, which launched in August 2018. Members receive points with every qualifying purchase, and they are assigned a member tier status based on their total points: Chick-fil-A One, Chick-fil-A One Silver, Chick-fil-A One Red and the top tier, added in 2021, Chick-fil-A One Signature.

Both friends already used the app on a regular basis, so when the point system was introduced, they both took notice.

And Young had an early lead.

"I remember reaching Silver Status," he said. "And the first thing I did was brag about it to Nick. Once you get some kind of high status in anything, you like to brag about it to your friends."

From there, the race was on with one goal in mind: Get to Chick-fil-A One Red Status before the other.

"We were always checking in on each other's progress," Carter said. "No matter the time of day or meal, I was using my app for everything. Sometimes twice a day. Grabbing a Spicy Chicken Sandwich for myself or picking up dinner for the whole family…whatever I could do to get a little lead."

Over the coming months, Young and Carter raced their way through Chick-fil-A One Silver Status. In December, just four months after the competition began, they came to a realization – both were one purchase away from reaching Chick-fil-A One Red Status.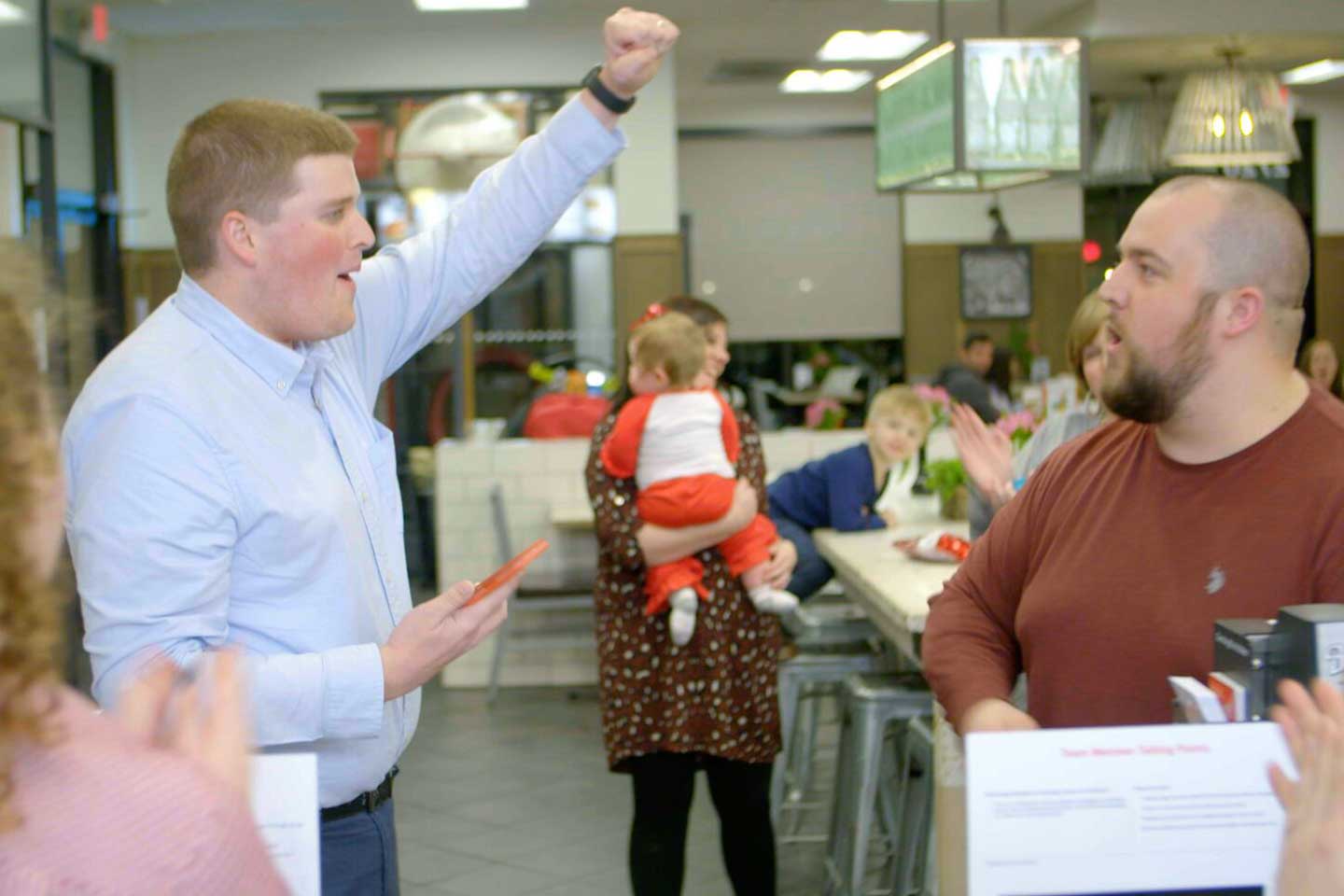 That's when the race ended, and the friendship took front and center.
A winning combination
"We both realized how much fun it would be if we got to Red together," Young said. And so, the two friends and their families decided to meet at the restaurant to place the orders that would take them over the finish line.

As they walked up to the counter, phones in hand, they announced to fellow customers their soon-to-be accomplishment. They had their orders ready to go: A Spicy Chicken Sandwich Meal, with pickles, and large Waffle Potato Fries™ for Young and a Spicy Chicken Sandwich with American cheese and bacon for Carter.

The both took a deep breath and scanned their phones. The two beeps that followed served as their end game.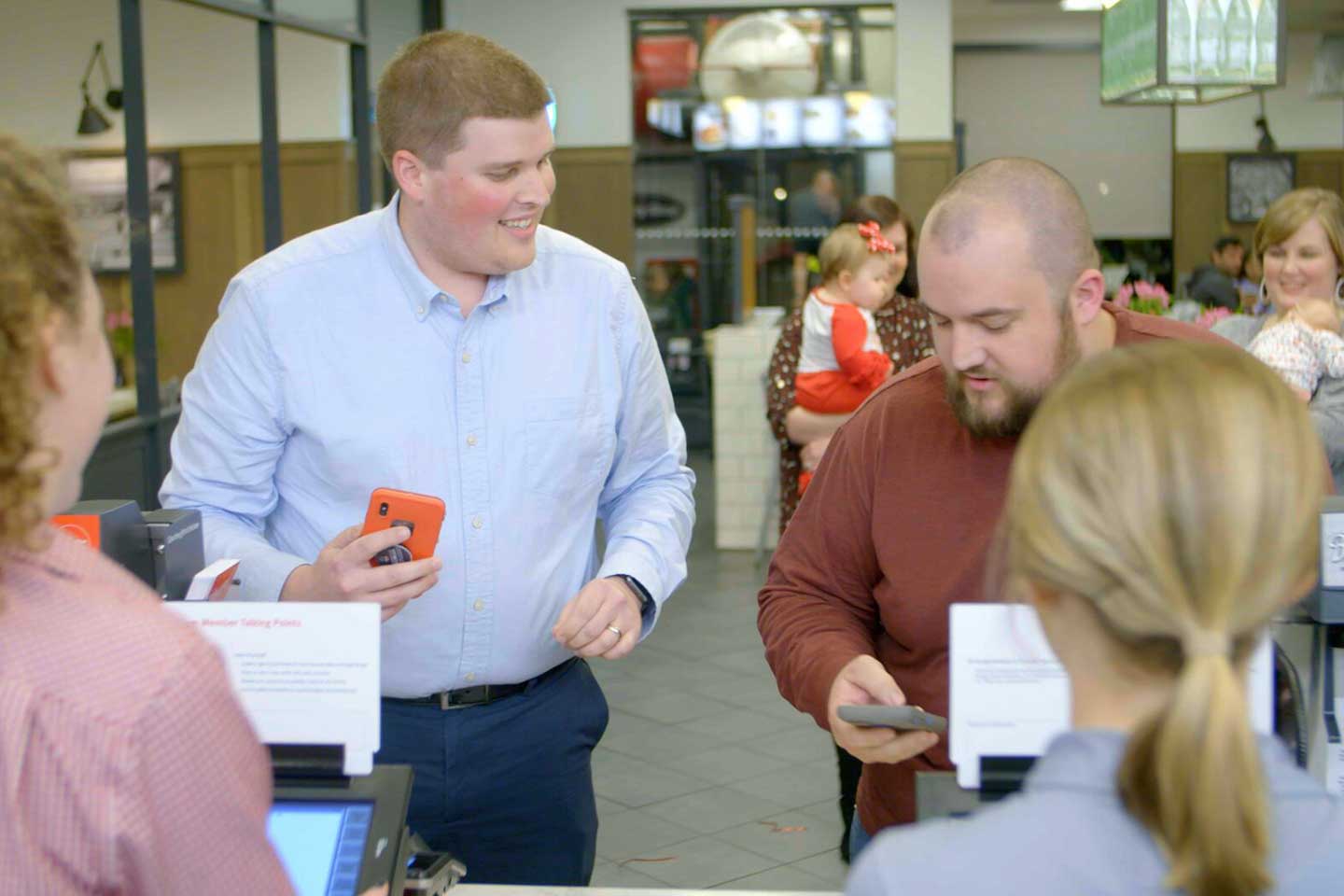 "We did it!" Carter yelled out. "I couldn't have done it without you," Young said as he hugged his friend.

The crowd roared behind them as restaurant Team Members threw out high-fives.

Red Status: Accomplished.

Read about the latest updates to the Chick-fil-A One Rewards Program and learn how we're rewarding our most loyal guests.