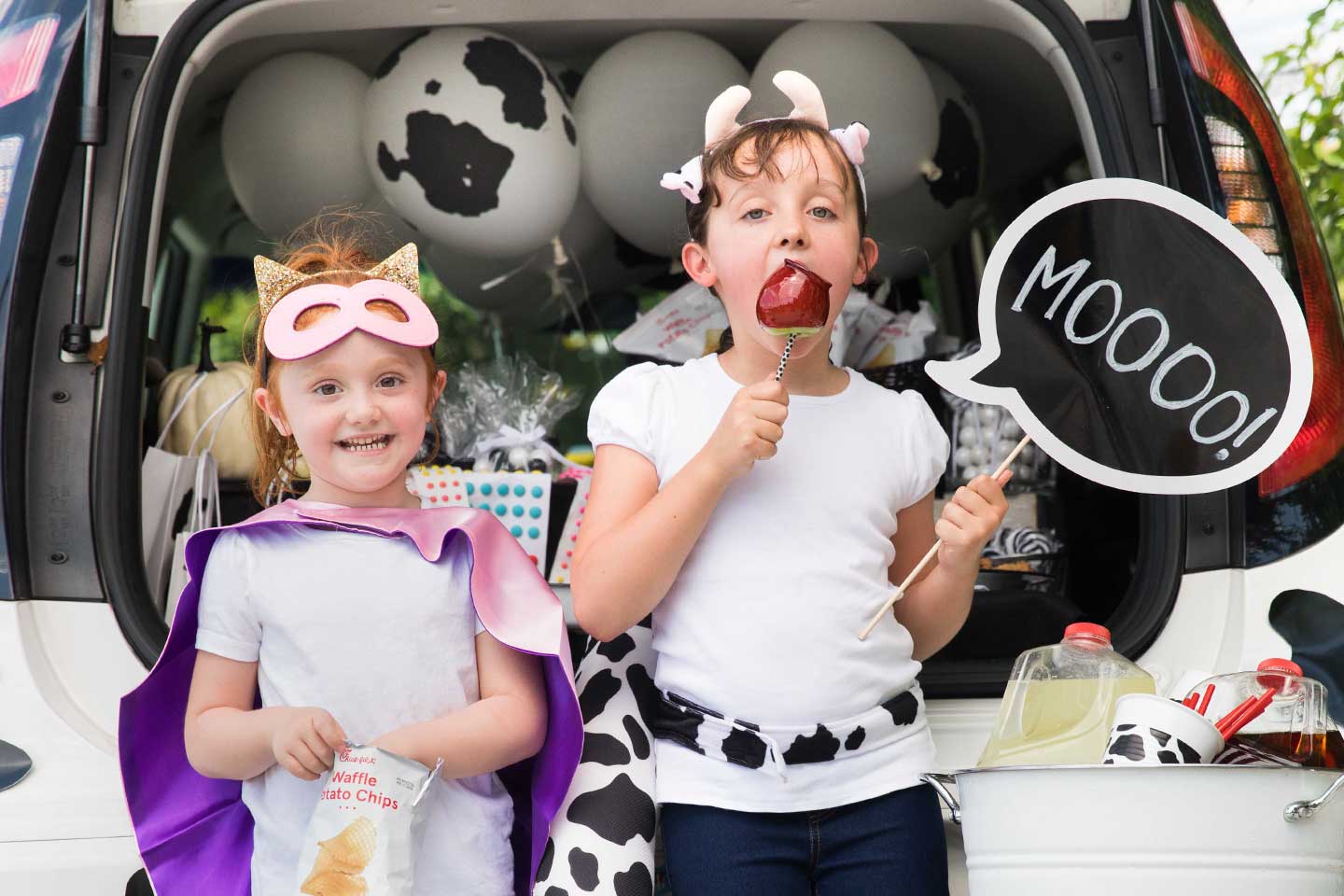 These guests enjoyed Halloween fun for all at Chick-fil-A trunk or treat events
For many fans, incorporating Chick-fil-A into Halloween celebrations is a no-brainer. Many don Chick-fil-A themed costumes, while others use menu items to take themed parties to the next level. And some visit their closest Chick-fil-A to celebrate the holiday during trunk or treat Halloween celebrations.
Chick-fil-A trunk or treat events feature decorated cars, creative costumes and, of course, treats from Chick-fil-A (no tricks required)! Check out how these fans transformed local Chick-fil-A parking lots for Halloween festivities.
Cow-themed costumes are a hit for kids and cars alike.
Can we taco 'bout how good a hash brown scramble burrito would be right now?
This berry creative costume is pear-fect for trunk or treat.
No need to limit Halloween colors to orange and black—red white and blue are just fine with us!
Who says Chick-fil-A Team Members can't get in on the trunk or treat fun?

Nothing brings families together quite like Chick-fil-A and trunk or treating.
Ready to create the perfect group costume for your closest Chick-fil-A trunk or treat event? Check out our easy DIY guide.