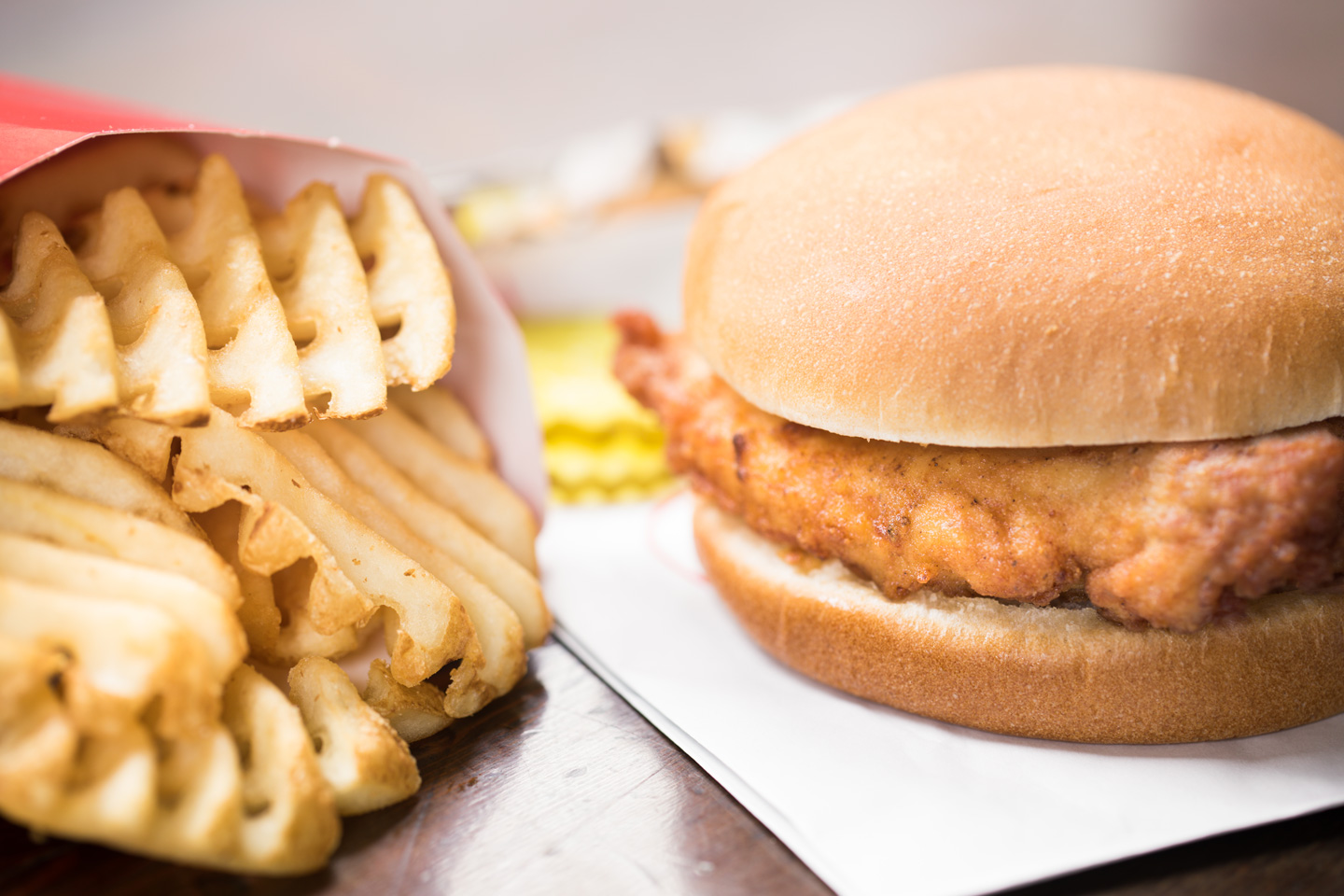 The original chicken sandwich wasn't the only cool thing about 1964.
When Chick-fil-A founder Truett Cathy invented what is now known as the Original Chick-fil-A Chicken Sandwich in 1964, he had no idea it would stand the test of time and still be a favorite today.

While the recipe for the delicious sandwich has remained unchanged for five decades, a lot has changed since 1964. That year, the Original Chicken Sandwich was available at exactly one location: Cathy's Dwarf Grill in Hapeville, Georgia. Today, Chick-fil-A fans can enjoy it in more than 2,100 locations in 46 states.

Pop culture has changed a lot too. Let's take a look back at what else Americans were raving about the year the sandwich debuted.
February 9 - The Beatles make their American debut and take the "Ed Sullivan Show" by storm.
April 17 - The Ford Mustang premieres in showrooms across America.
May 12 – Barbara Streisand's self-titled debut wins a Grammy for "Album of the Year."
You could buy a Barbie doll for $3. That's three times more expensive than Truett's original sandwich.
August 27 – "Mary Poppins" is released in U.S. theaters. It would go on to win five Oscars at the 1965 Academy Awards.
September 26 – The castaways of "Gilligan's Island" make their debut on CBS.
October 10 – The Summer Olympics begin in Tokyo. The Winter Olympics had been held earlier that year in Innsbruck, Austria.
December 6 – "Rudolph The Red-Nosed Reindeer" makes its television debut. It has run every December since then, making it the longest-running Christmas TV special in history.
December 27 – The Cleveland Browns capture the NFL Championship. The Buffalo Bills had won the AFL Championship the day before.
"Bonanza," "Bewitched," and "Gomer Pyle, U.S.M.C." are the country's highest-rated TV shows.