Local business owners provide outstanding customer service to growing community
Once upon a time, it was a sleepy, little farm town. Just a 20-mile drive from Portland, Oregon, the quaint city of Hillsboro was a pastoral setting of green pastures and grazing cows. But these days, the former farm town is better known as "Silicon Forest," home to some of the world's biggest tech companies, like Yahoo, Intel and IBM. And while big business is booming– creating thousands of tech jobs in Hillsboro alone – it's also fueling a movement of small business growth responsible for the personality and knack for hospitality that gives Hillsboro its romantic, small-town charm.
Deanna Palmer has been the President of the Hillsboro Chamber for more than 15 years and has experienced these changes firsthand.
"We're seeing such tremendous growth in Hillsboro overall, but definitely at the small-business level," says Palmer. "As major companies continue to grow and expand, more small businesses step in and realize what a great opportunity it is to come here."
Tyler Geel was one of those entrepreneurs who realized that potential. He opened Insomnia Coffee in the heart of Hillsboro with his best friend nine years ago and since then has seen a tremendous expansion in new businesses moving in.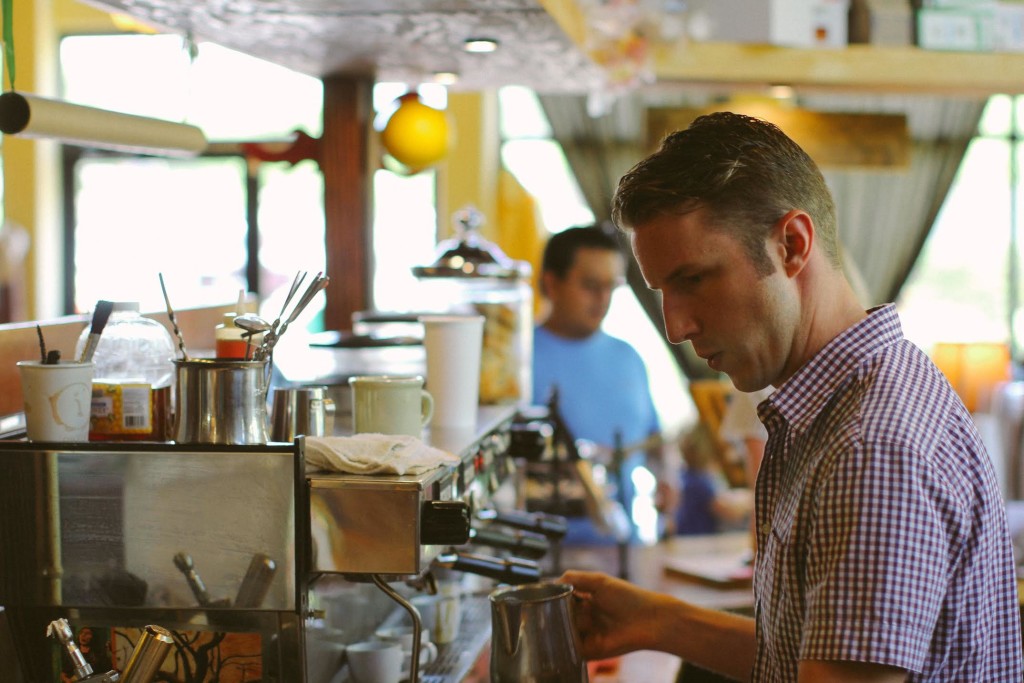 Tyler Geel, co-owner of Insomnia Coffee
"I feel like the local business scene in Hillsboro is having a major breakthrough," says Geel. "They used to jokingly call Hillsboro the town 'where flavor goes to die,' but that perception is quickly changing."
The influx of tech companies in Hillsboro has also brought thousands of new residents to the city, which has provided a large boost in customers for most small businesses in the area, including Insomnia Coffee. But according to Geel, the steady arrival of new residents is only one factor in this equation of success.
"The growth Hillsboro has seen from the tech industry is tremendous, and it has certainly brought in a wealth of new customers," says Geel. "But the other part of the equation, and what I think really separates us from a big business, is our honest love for our customers."
"Before we started Insomnia, my business partner and I were both working corporate jobs, but we always knew we wanted to be a part of something bigger than ourselves," he says. "When we first opened, we were working 100-hour weeks and literally sleeping on a cot in the back of the shop. But we love people, and we love our community, so it never felt like work. We just wanted to be the living room for Hillsboro."
And that living room is expanding, too. Since opening, Geel and his business partner have enjoyed such great success that they've opened five more locations around town.
Like Geel, Geoff Metts, co-owner of Five Star Guitars, is part of the budding Hillsboro small business community. Though he's selling Stratocasters instead of lattes, his perspective on small business success draws many parallels to Insomnia Coffee.
"The population is expanding significantly and helping small businesses in Hillsboro," says Metts. "But you have to keep them coming back. At the end of the day, our customers come back because they know we'll take care of them and that we're in it for the long haul. It's not always about how much money we're going to make this quarter."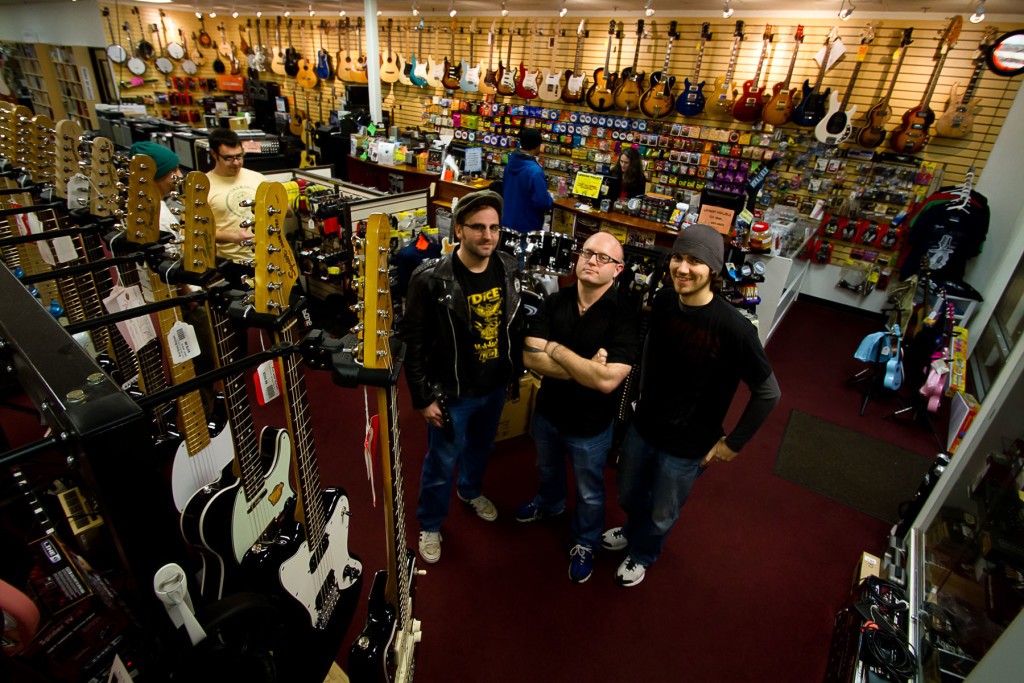 (From Left) Jeep Simonet, Geoff Metts and Jeremie Murfin, co-owners of Five Star Guitars
Just as the booming Hillsboro economy has helped bring more customers to existing businesses, it's opening the door for new ones. For one man, Brian Hogan, the promise of doing business in this community sent him packing on a nearly 3,000-mile journey from Charlotte, N.C. back to Oregon and the neighborhood where he grew up.
"It's absolutely surreal to be back here," says Hogan, a fifth-generation Oregonian who was born in Hillsboro but later moved away. He will soon come full circle, eventually working just around the corner from other local business owners like Geel and Metts when he opens a Chick-fil-A restaurant of his own —Oregon's first— in April 2016.
"It's amazing to see the difference so many unique business are making. If we can be just a small part of that change, this will all be worth it."
"I was literally born just a few miles down the street, so I feel at peace here," he says. "It really does feel like home for me."
For Hogan, the bustling Hillsboro economy means his move comes at a perfect time. But more importantly, coming back home will give him the opportunity to connect with the town he remembers so fondly and to work alongside other business owners who are shaping the cultural fabric of the area.
"The growth of this town is so exciting," says Hogan. "It's amazing to see the difference so many unique business are making. If we can be just a small part of that change, this will all be worth it."