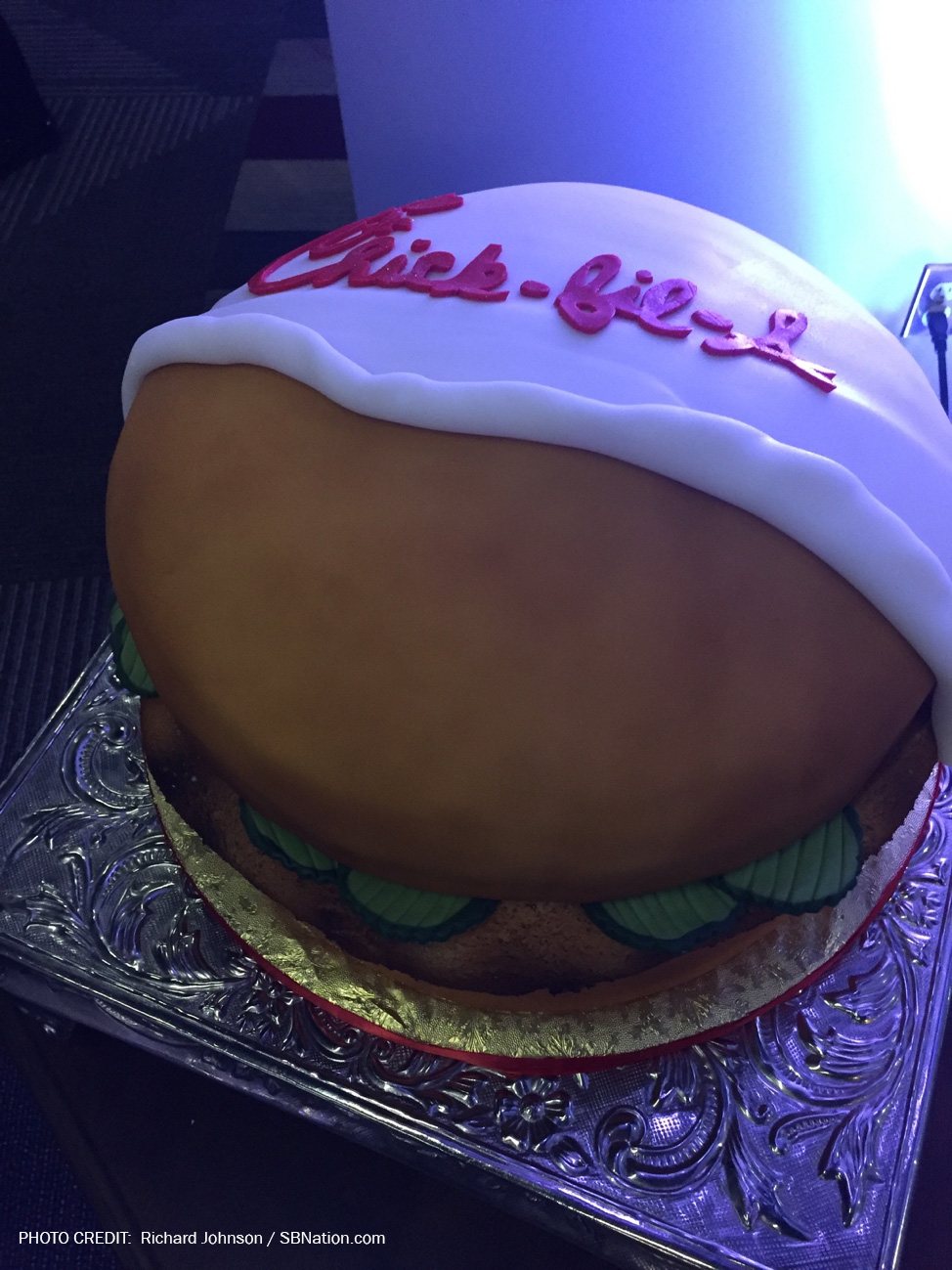 Senior pictures at Chick-fil-A? You got it!
There are Chick-fil-A fans.

And then there are Chick-fil-A fans.

In the first group we've got the folks who love the Original Chicken Sandwich. You bring nugget trays to parties and you're just a little bit sad on Sundays because you have to wait 24 hours for a Chicken Biscuit. You're earning treats left and right on the Chick-fil-A One app and the Team Members at your local restaurant know your name.

And then you've got the serious fans. We're talking about rerouting flights just to find an airport with a Chick-fil-A for a layover. You've made our Carrot & Raisin Salad recipe at home in memory of your favorite fallen menu item. This is another level of love for all things Chick-fil-A. The Team Members at your local restaurant know your name - and your dog's name.

Want to know if your love of Chick-fil-A reaches the highest level of fandom? If you've done any of the following things, you might just be one of our biggest fans:

There was a Chick-fil-A-themed cake at your wedding
One Florida couple – whose wedding reception was held at Florida State University's football stadium – served an enormous (and amazing!) replica of the Original Chick-fil-A Chicken Sandwich to their guests. This groom's cake made by local bakers, Artistic Confections, even caught the attention of sports site SB Nation.
You actually served Chick-fil-A food at your wedding
Forget canapés and crab cakes. For your big day, you wanted nuggets. Who can blame you?
You've slept outside for a year's worth of Chick-fil-A
At some Chick-fil-A grand openings, the local franchise owner invites guests to the ultimate sleepover: Camp outside the restaurant and be one of the "First 100" guests in the door to win free Chick-fil-A for one year. Want to join our next one? Here's how.

Chick-fil-A was your last meal before leaving the country
Instagrammer Ashley Dukart made one more very important stop before boarding an international flight from Atlanta's Hartsfield-Jackson International Airport last year: Chick-fil-A.
You've walked to Chick-fil-A. In the snow. On a Sunday.
Hopefully we made it up to you, Joshua.
I just walked to @ChickfilA in the snow. It's Sunday. 😑
— Joshua Hager (@JoshuaJHager) December 18, 2016
You've responded to any post on Chick-fil-A's Facebook page with the Spicy Biscuit meme

We hear you, friends.
We hear you
.
You took your senior pictures inside your favorite Chick-fil-A.
Choosing a location for your senior pictures is a big deal. That's why high school senior Khloe Meaut decided to take her photos inside a place she loves: Chick-fil-A.
You took your wedding pictures at Chick-fil-A.
Newlyweds Caleb and Bree Howes wanted their wedding photos to pay homage to their first love: Chick-fil-A.