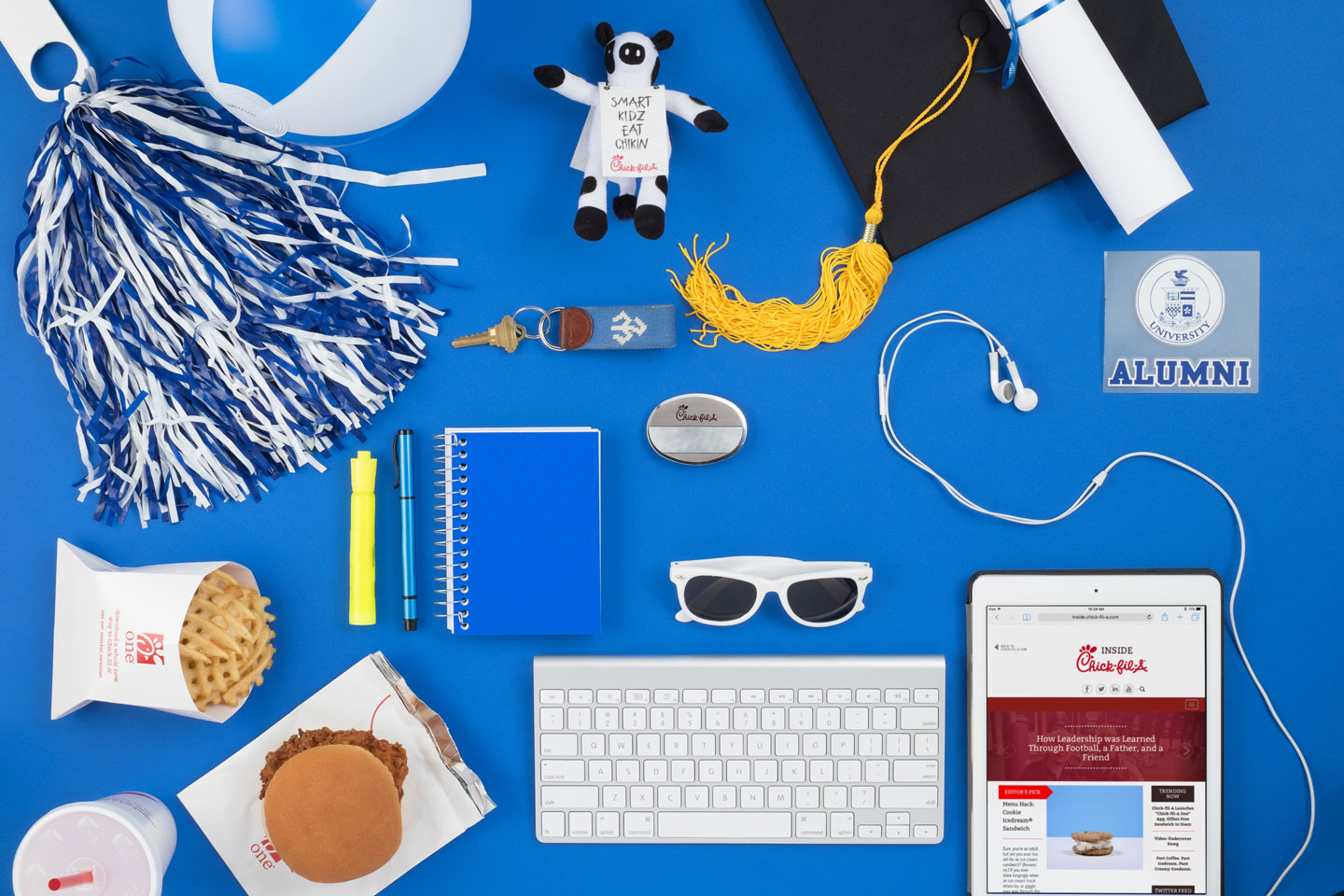 It all started in 1973. Based on Chick-fil-A founder S. Truett Cathy's desire to see team members achieve their fullest potential, Chick-fil-A, Inc. began awarding college scholarships to encourage the pursuit of higher education. Through the years, Chick-fil-A, Inc. has awarded approximately $45 million to more than 39,000 team members nationwide. This year, Chick-fil-A, Inc. is expanding its educational assistance initiative, known as Remarkable Futures, to provide even greater educational assistance to team members.
Chick-fil-A Leadership Scholarship
In 2017, 3,424 Leadership Scholarships of $2,500 were awarded, with the ability to re-apply for up to four years – for a potential total of up to $10,000 for the college of their choice while serving as Chick-fil-A team member. These scholarships were awarded to Chick-fil-A team members based on leadership, academic achievement and community involvement.
True Inspiration Scholarship
This year, 12 team members received a one-time award of up to $25,000. These scholarships were awarded based on leadership, academic achievement, community involvement, along with demonstrated financial need.
Educational Assistance Opportunities
In addition to scholarships, Chick-fil-A is offering access to tuition discounts and other benefits for team members at more than 85 colleges and universities across the country, which can be combined with either of the above scholarships. Opportunities and eligibility vary by school, but tuition discounts of up to 30 percent are effective immediately.
How can I apply?
If you are a Chick-fil-A team member, talk with your restaurant Operator or manager about eligibility requirements. The online application for the 2018-2019 academic year will be available here later this year.
If you are not a restaurant team member, contact your local Chick-fil-A restaurant to learn more about job opportunities. If you have questions about the Remarkable Futures program, contact us at scholarships@chick-fil-a.com.
[1] The specific terms and conditions of any awarded scholarships will be different for team members of Chick-fil-A Franchisees, team members of Chick-fil-A, Inc. Operated Restaurants, and team members of STC Brand Restaurants. Eligible team members can earn up to a lifetime maximum of $25,000 in scholarships from Chick-fil-A, Inc.