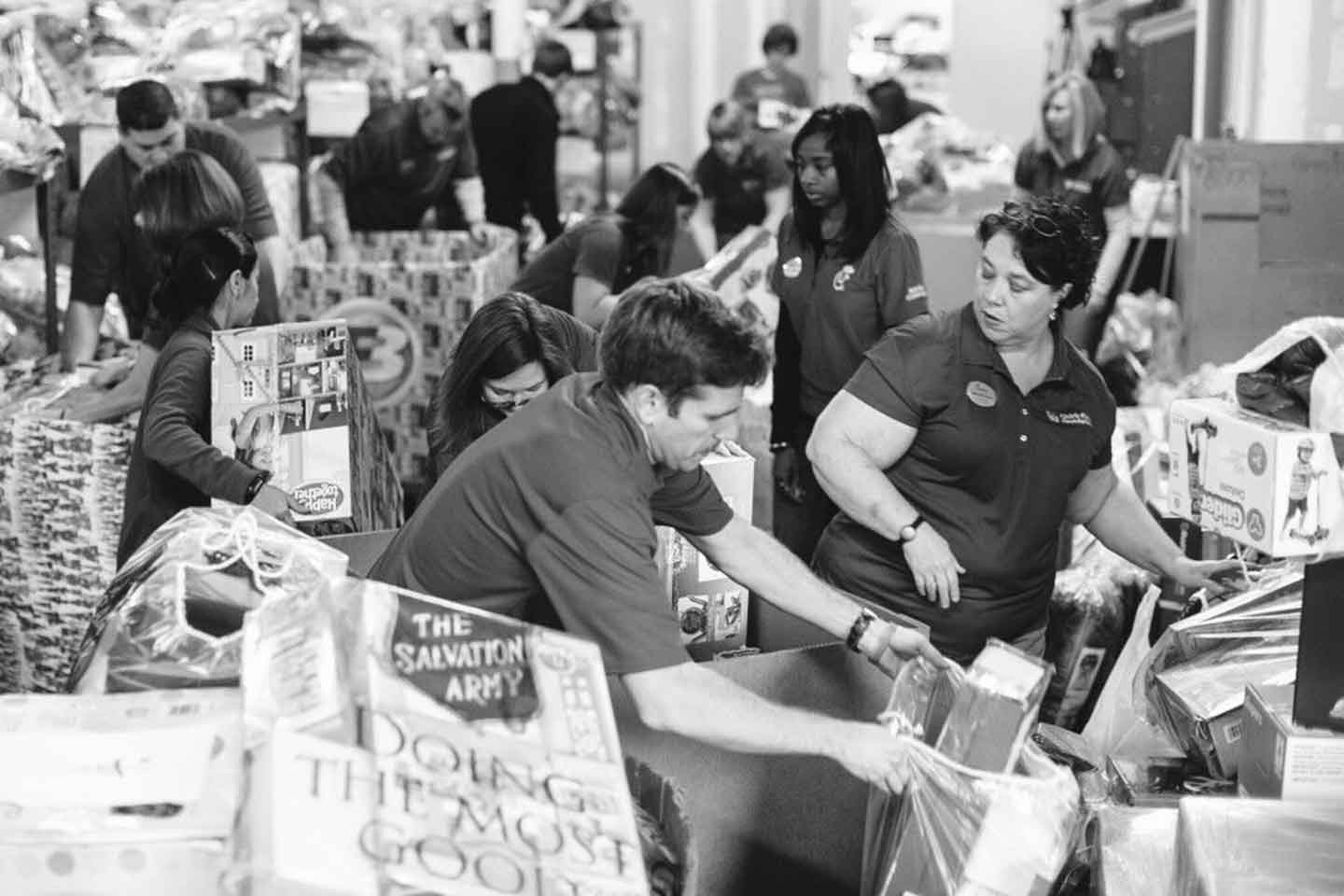 A deeper look at our giving to youth and education programs
"To have a positive influence on all who come into contact with Chick-fil-A…" It's a key ingredient in our corporate purpose and the reason why each year, we are proud to donate millions of dollars in the communities we serve.
We are proud not only of the amount of money Chick-fil-A and the Chick-fil-A Foundation are able to donate, but also to the diversity and number of programs our donations support with a mission to support youth and education programs nationwide.
"Our intention both at the corporate and restaurant level is to have a positive influence on our communities by donating to programs that benefit youth and education and are welcoming to all," said Chick-fil-A Vice President of Community Affairs and Executive Director of the Chick-fil-A Foundation, Rodney Bullard. "We are proud of the impact we've been able to make so far and we have a lot yet to do."
Where does the Chick-fil-A Foundation donate money and why? Here's a breakdown of the $9.25 million in charitable contributions, gifts and grants the Chick-fil-A Foundation donated in 2016, and how Chick-fil-A continues to make a positive impact in our local communities.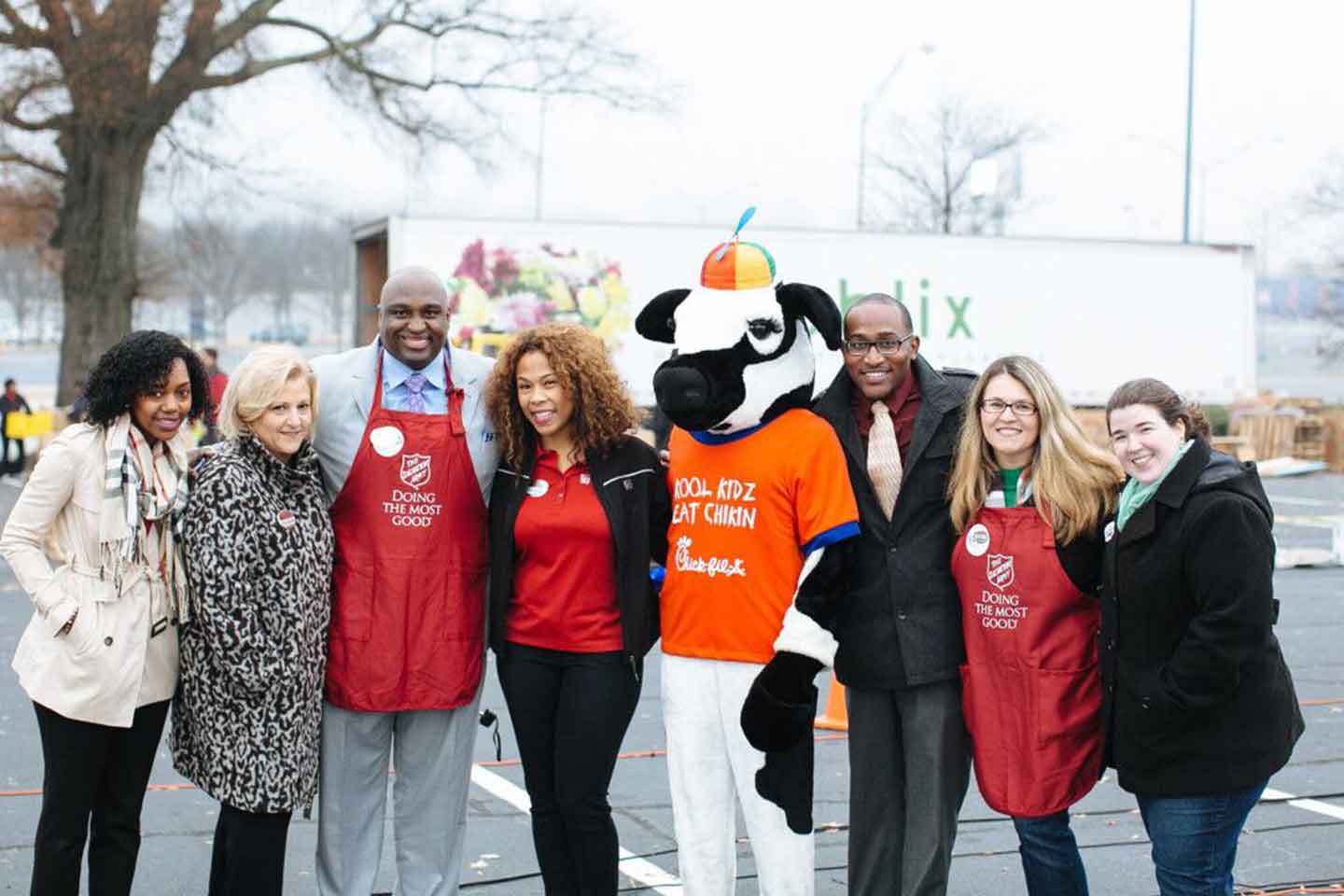 CHICK-FIL-A SCHOLARSHIPS
In 2016, Chick-fil-A awarded $4.9 million in scholarships to restaurant Team Members to support their higher education and career aspirations. Team Members can use the scholarship to support any field of study at any accredited college or university, both on-campus or online.
Since 1973, Chick-fil-A has donated $61 million in scholarships to more than 46,700 restaurant Team Members.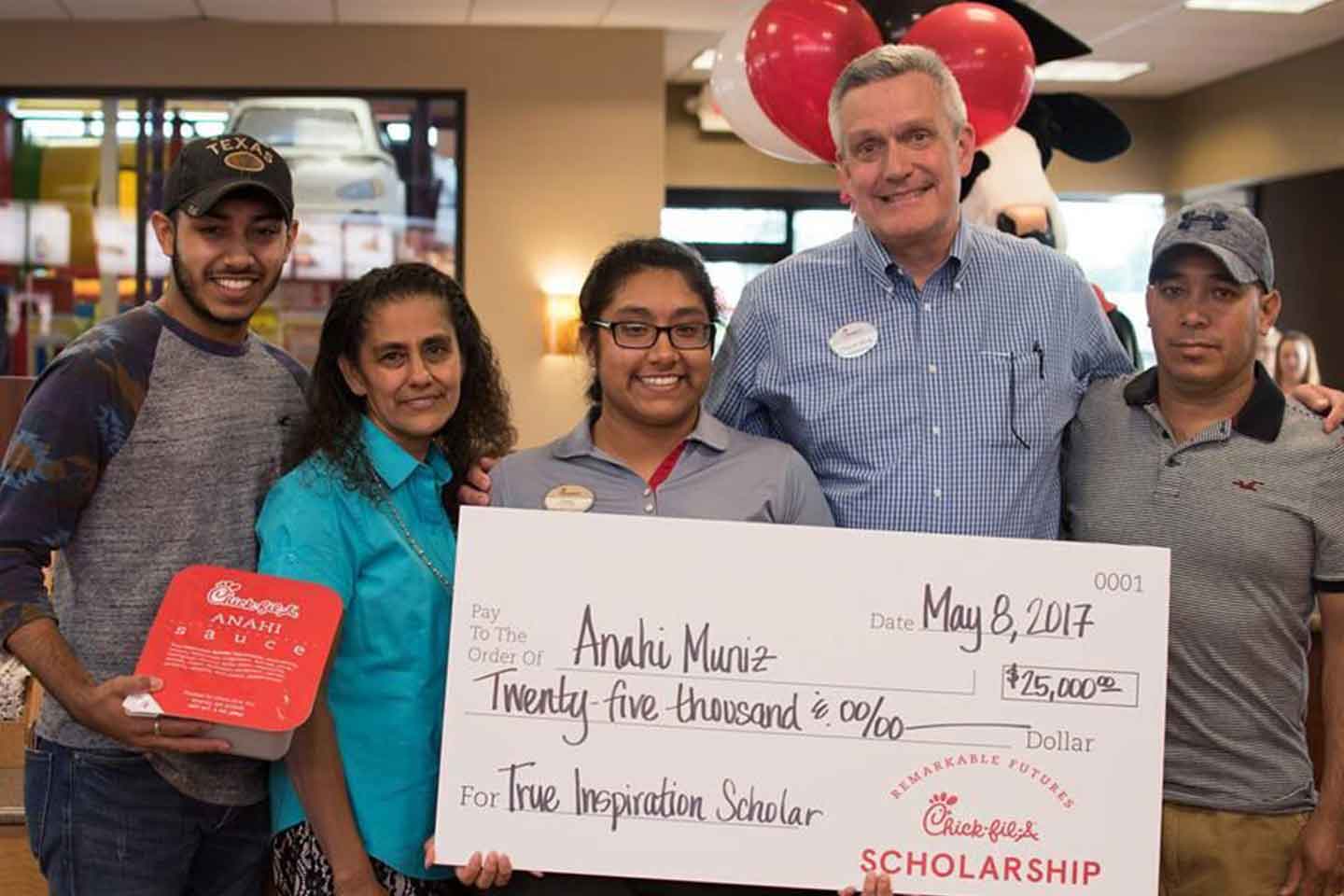 FELLOWSHIP OF CHRISTIAN ATHLETES
In 2016, the Chick-fil-A Foundation donated approximately $1.5 million to FCA. The donation was used to fund sports camps for inner-city youth in various locations. Children and camp counselors who participate in the sports camps are not required to be members of FCA or sign any FCA pledge.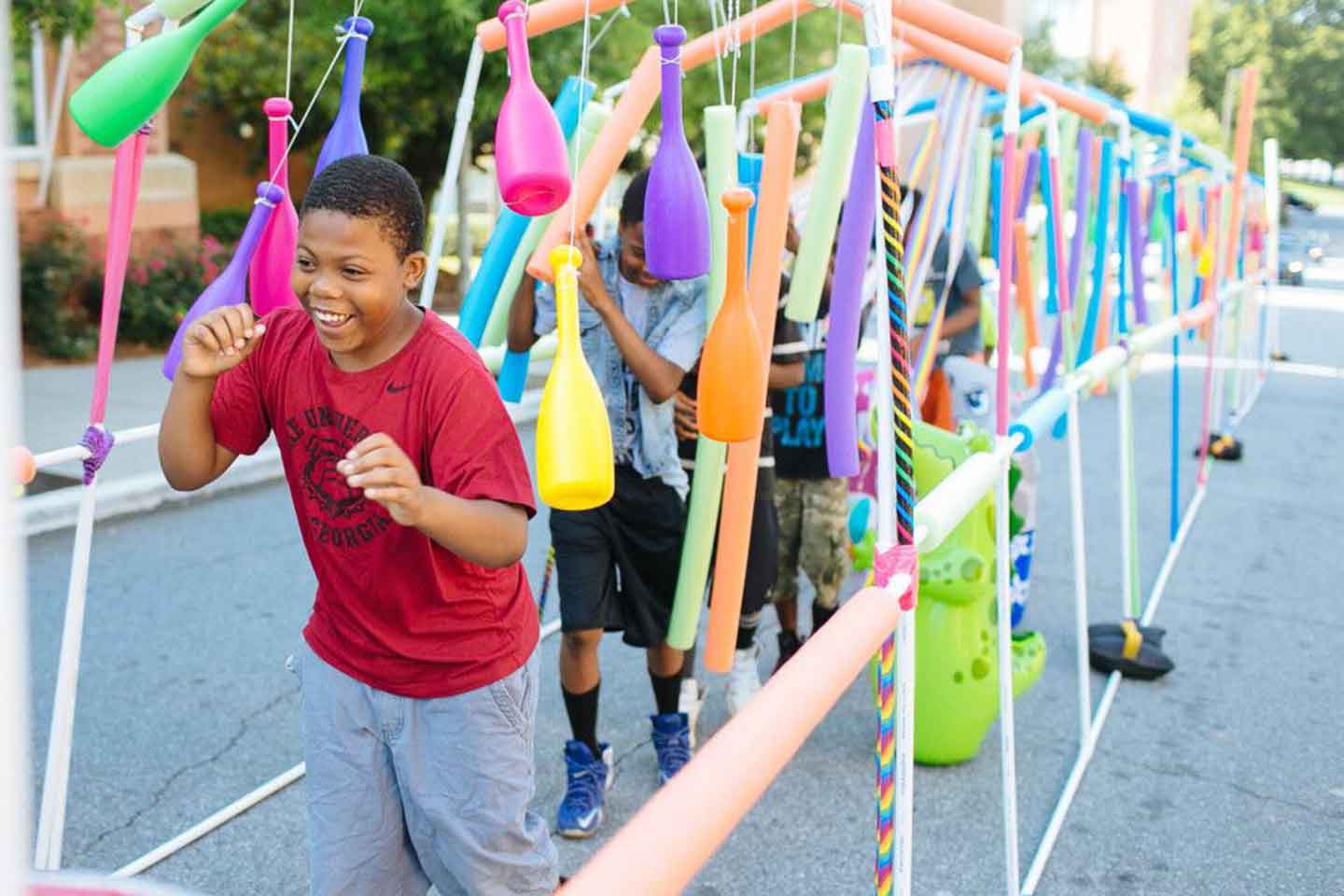 SALVATION ARMY
In 2016, the Chick-fil-A Foundation donation of approximately $145,000 funded several programs, including camps for kids as well as the Angel Tree program in Atlanta. As a result, 11,000 needy children in the Atlanta area received gifts during the holiday season.
JUNIOR ACHIEVEMENT
Chick-fil-A and Junior Achievement USA share a belief in the boundless potential of young people. That's why in 2016, the Chick-fil-A Foundation donated $650,000 to Junior Achievement of Georgia and Junior Achievement USA. The donations supported Junior Achievement facilities, camps and Discovery Center programs, which provide realistic exercises to teach financial literacy, like maintaining a budget and learning to operate a business. In addition to the corporate donation, Chick-fil-A local franchise Operators support more than 20 Junior Achievement facilities across the country.
CITY OF REFUGE
The Chick-fil-A Foundation donated approximately $1 million to City of Refuge in 2016. The purpose of the not-for-profit is to eradicate poverty and lead in the business of social transformation, providing people of all walks of life with shelter, food, education, job training, youth development opportunities and more.
PAUL ANDERSON YOUTH HOMES
In 2016, the Chick-fil-A Foundation provided approximately $132,000 to Paul Anderson Youth Homes, an organization that helps at-risk young men create a fresh start through programs in life skills, vocational and physical training.
Specifically, the money went to support a bike ride fundraiser, operational support, an annual Christmas dinner theatre for local children as well a technology capital campaign. As of June 2017, the Chick-fil-A Foundation no longer supports this organization.
TRUE INSPIRATION AWARDS
In 2016, $1.26 million in grants were given to local organizations focused on fostering leadership and entrepreneurial spirt in children in the local communities where Chick-fil-A restaurant are located. Chick-fil-A's franchise Operators nominate the organizations selected for this award.
LOCAL GIVING IN ATLANTA
In addition to giving to youth and education programs nationwide, the Chick-fil-A Foundation also gives back in its hometown of Atlanta each year. We donated $500,000 to Morehouse College, an HBCU school with a mission prepare young men to change the world, and $500,000 to Centennial Olympic Park