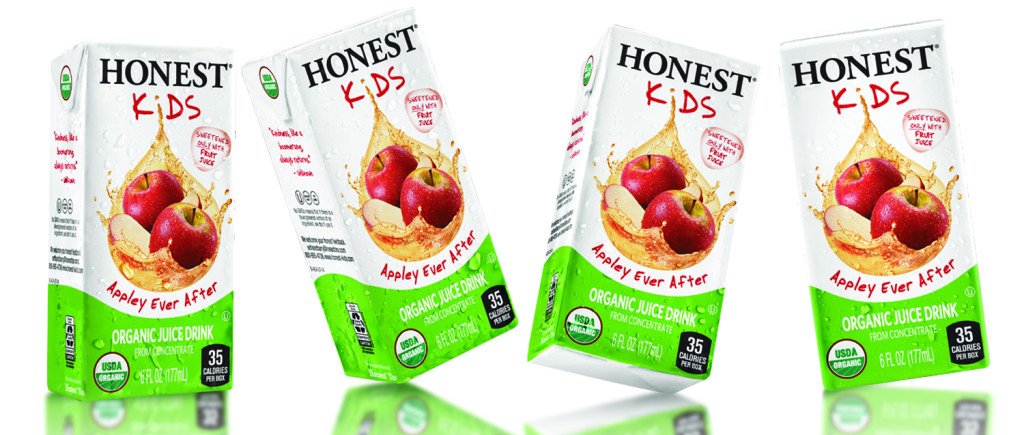 The Kid's Meal beverage is available at no extra cost.
ATLANTA (Jan. 14, 2016) – Beginning January 18, Chick-fil-A® customers can order the chain's first organic menu option, Honest Kids® Appley Ever After® juice drink, as part of the Chick-fil-A Kid's Meal in restaurants nationwide.
Appley Ever After is available in 6 oz. juice boxes and is sweetened only with organic fruit juice, giving it half the sugar of the leading kids' juice drink1. One box contains 100% of the recommended daily value of Vitamin C, has no added color, is USDA Certified Organic, gluten-free, kosher and has no GMOs2. It will be available as a beverage option with the Kid's Meal at no extra charge, in addition to low-fat regular or chocolate milk and fresh-squeezed Lemonade.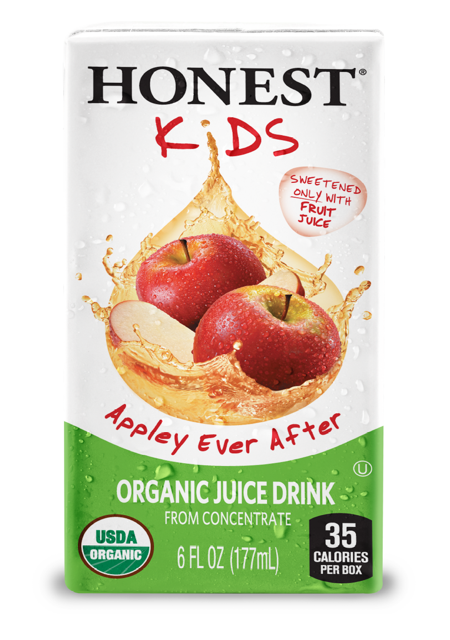 "We are eager to launch our first organic menu item, and we are even more excited that it will be available at no extra charge in our Kid's Meals," said Matt Abercrombie, senior consultant of menu development for beverages and breakfast for Chick-fil-A. "Our customers have been asking for low-calorie options and we are making concerted efforts to add more healthy and sustainable offerings to our menu. Appley Ever After is an organic juice drink that parents should feel good about ordering for their kids."
In 2012, Chick-fil-A was the first quick service restaurant to add Grilled Nuggets to its Kid's Meal, setting a higher standard for children's meals in the industry. Chick-fil-A continues to adapt to the growing needs and health preferences of its customers. In addition to adding the organic Appley Ever After, the company also recently launched a new Superfood Side3, an all-natural Greek Yogurt Parfait4, removed trans fats from its entire menu in 2008 and more recently removed high fructose corn syrup and artificial colors from its dressings and sauces in 2015.
For more information about Chick-fil-A and stories about the company's food, people and customers across the country, visit the News section of thechickenwire.chick-fil-a.com.
1 Honest Kids contains 8g of sugar per 6 oz. juice box. The leading kids' juice drinks contain approximately 16g of sugar per 6 oz. serving.
2 No GMOs means that if there is a bioengineered version of an ingredient, we don't use it.
3 Chick-fil-A introduced the Kale Crunch Side in 2020 when the Superfood Side was removed from the menu.
4 Chick-fil-A introduced a new, organic Greek Yogurt Parfait in 2019.
About Chick-fil-A, Inc.

Atlanta-based Chick-fil-A, Inc. is a family owned and privately held restaurant company founded in 1964 by S. Truett Cathy. Devoted to serving the local communities in which its franchised restaurants operate, and known for its original chicken sandwich, Chick-fil-A serves freshly prepared food in more than 1,900 restaurants in 42 states and Washington, D.C.

Chick-fil-A system sales exceeded $6 billion in 2015, which marks 47 consecutive years of sales growth. Chick-fil-A ranked first for customer satisfaction in the Limited Service Restaurants industry according to the 2015 American Customer Satisfaction Index and received the highest ACSI score ever in the industry. The company was also recognized in 2015 as America's "Top Chicken Restaurant Brand" by The Harris Poll and the only restaurant brand named to the Top 10 "Best Companies to Work For" by 24/7 Wall Street. More information on Chick-fil-A is available on the chain's website located at www.chick-fil-a.com.

"Honest Kids" and "Appley Ever After" are registered trademarks of Honest Tea, Inc.

Corporate Media Hotline: (800) 404-7196 Email: cfapressroom@chick-fil-a.com
Twitter:@ChickfilANews