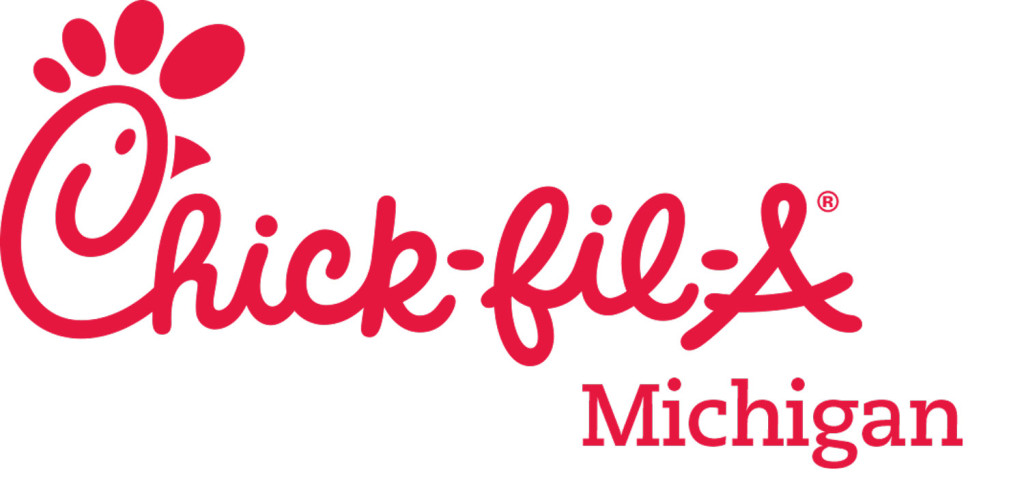 LANSING, Mich. (April 19, 2016) – Atlanta-based Chick-fil-A, Inc. today formally kicked off its Michigan expansion with a groundbreaking ceremony at the site of its first free-standing restaurant in the state's capital city, Lansing.
The Lansing Chick-fil-A restaurant is one of two projected to open this fall – the other is located inside Troy's Somerset Collection Mall. The restaurant company is committed to growth in Michigan and plans to build three to four new restaurants per year on average, totaling to 15 to 20 locations in various parts of the state over the next five years. Chick-fil-A's expansion in Michigan comes at a time when 25 percent of the company's new restaurant openings in 2016 will take place in the Midwest, which attests to the growth in that region.
In addition, Chick-fil-A has continued its national growth by entering several other new markets across the country. In 2015, Chick-fil-A opened its first restaurants in Seattle and New York City, and so far this year, Chick-fil-A opened its first restaurant in Portland and a second location in New York City near Rockefeller Center. The company will also continue growing its footprint in various parts of the West and Northeast in the years to come.
Local Ownership of a Responsible Business
Every Chick-fil-A restaurant is a locally owned and operated small business, creating approximately 80 full- and part-time jobs each with employment and tax benefits going back to the local community. Chick-fil-A franchise owners live and work in the community in which their restaurants are located and are highly involved in the day-to-day operations at the restaurant. Seeking to become highly involved in their local communities, the franchise owners frequently work to support local schools and organizations.
Great food and great service are hallmarks of the Chick-fil-A experience, and each franchise owner aims to run a responsible and sustainable business. For example, all of Chick-fil-A's napkins, tray liners and Kid's Meal bags are made from 100 percent recycled content, and every restaurant nationwide recycles. Responsible business decisions extend down to even the coffee served at Chick-fil-A restaurants – the restaurant company chose its specialty-grade coffee partner, THRIVE Farmers coffee, in part because of their farmer-direct model that creates up to 10 times more income for their farmers than traditional coffee models.
Fresh Food with High-Quality Ingredients
Chick-fil-A is known for its menu of fresh, hand-crafted food that offers a variety of options for guests. Signature items include a hand-breaded, pressure-cooked, boneless chicken breast sandwich, Waffle Potato Fries and hand-spun milkshakes. Chick-fil-A's Michigan restaurants will use only premium ingredients and make many of their menu items from scratch in the restaurant daily, including hand-chopped fruit and salads.
At all Chick-fil-A restaurants, the chicken served is 100 percent whole breast meat, without any fillers, hormones or additives. Each chicken breast is hand-breaded to order and pressure cooked in 100 percent refined peanut oil, which is naturally trans-fat- and cholesterol-free. By the end of 2019, every Chick-fil-A restaurant will serve chicken raised without antibiotics.
Supportive Workplace
Known for developing and retaining young talent, Chick-fil-A offers a supportive workplace with competitive wages and respect for work-life balance (with Sundays off), as well as opportunities for leadership development and promotions that lead to management roles. To help its team members pay for college, the restaurant will also offer the opportunity for college scholarships through the restaurant company's national program, which has provided more than $30 million to help its team members pay for college since its inception.
Commitment to Customer Service
With a long-standing tradition in the restaurant industry for setting the highest standards in customer service, Chick-fil-A ranked first for customer satisfaction in the Limited Service Restaurants Industry by the American Customer Satisfaction Index for 2015. The company has also earned recognition as one of America's "Most Inspiring Companies" by Forbes Magazine, one of America's "Top 20 Most Admired Brands" by The Harris Poll, "Top Fast Food Chicken Chain" – for best chicken sandwich, customer service and cleanliness – by Consumer Reports, among other honors.
For more information about Chick-fil-A and stories about the company's food, people and customers across the country, visit Inside.Chick-fil-A.com.
About Chick-fil-A, Inc.
Atlanta-based Chick-fil-A, Inc. is a family owned and privately held restaurant company founded in 1946 by S. Truett Cathy. Devoted to serving the local communities in which its franchised restaurants operate, and known for its original chicken sandwich, Chick-fil-A serves freshly prepared food in more than 2,000 restaurants in 43 states and Washington, D.C.
Chick-fil-A system sales exceeded $6 billion in 2015, which marks 48 consecutive years of sales growth. Chick-fil-A ranked first for customer satisfaction in the Limited Service Restaurants industry according to the 2015 American Customer Satisfaction Index and received the highest ACSI score ever in the industry. The company was also recognized in 2015 as America's "Top Chicken Restaurant Brand" by The Harris Poll and the only restaurant brand named to the Top 10 "Best Companies to Work For" by 24/7 Wall Street. More information on Chick-fil-A is available on the chain's website located at www.chick-fil-a.com.
Corporate Media Hotline: (800) 404-7196 Email: cfapressroom@chick-fil-a.com Twitter: @ChickfilANews