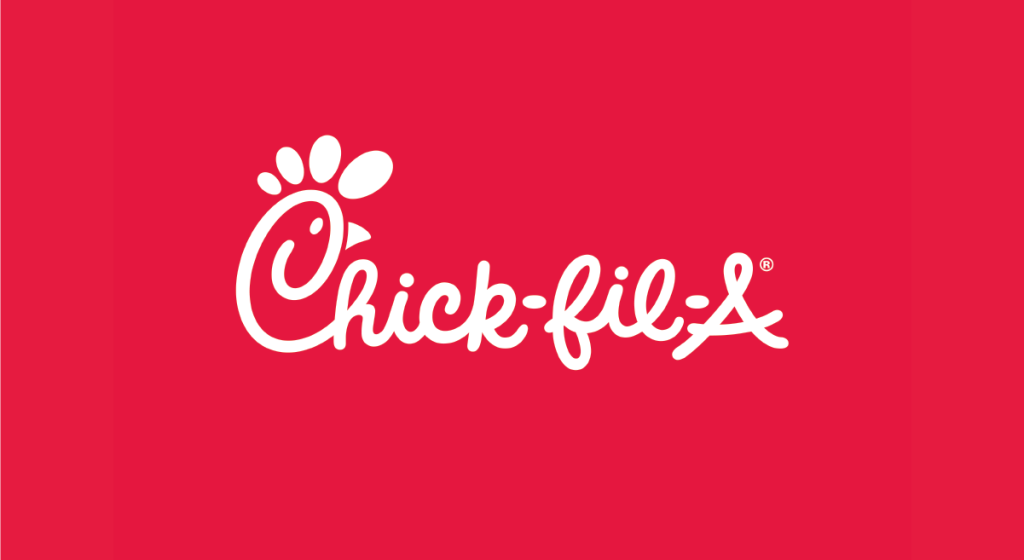 Restaurant to Bring Approximately 120 Full- and Part-Time Jobs to Cheektowaga
CHEEKTOWAGA, New York (Oct. 17, 2018) – Chick-fil-A, Inc. has selected Western New York native Cassandra Sheedy as the local franchise owner of the new Chick-fil-A restaurant in Cheektowaga. Sheedy will oversee day-to-day activities of the business, employing approximately 120 full- and part-time team members, cultivating relationships with local schools, organizations and neighboring businesses, and serving guests. Chick-fil-A Cheektowaga, located at 1753 Walden Ave Cheektowaga, NY 14225, will be open from 6:30 a.m. to 10 p.m., Monday through Saturday. Those interested in joining the Chick-fil-A Cheektowaga team can apply by visiting this hiring site.
Locally Owned and Operated
Raised on a cattle farm in Western New York, Sheedy is thrilled to return to her home state with her husband and three children to open Cheektowaga's first Chick-fil-A restaurant. She comes to the company with more than 10 years of experience in the pharmaceutical field, where she moved nine times in her sales role. Sheedy fell in love with Chick-fil-A after receiving her first Chick-fil-A Chicken Sandwich at the finish line of a 5K in Oklahoma. From that point on, the Sheedy family would visit Chick-fil-A whenever they needed a taste of comfort in a new city.
"Chick-fil-A became part of the fabric of our family," said Sheedy. "It's where we celebrated accomplishments, birthdays and milestones. It felt like home."
After yet another move to Philadelphia, Sheedy began frequenting her local Chick-fil-A where she found a mentor in Operator Lawrence Kibunjah. It was during those years that Sheedy found her calling to operate a restaurant of her own. She and her family are excited to bring Chick-fil-A, their "home on the road," back to their hometown for a new chapter near family and friends.
"This is where I'm supposed to be," Sheedy says. "My family and I are thrilled for the opportunity to open our own Chick-fil-A restaurant in my home state and can't wait to meet and serve our Cheektowaga neighbors."
Team Member Investment
Chick-fil-A is known for hiring, developing and retaining top talent, providing a great work environment for people of all ages and backgrounds. Each Chick-fil-A restaurant offers flexible hours, competitive pay and benefits, opportunities for leadership growth, college scholarships, and hands-on training and mentoring by the restaurant owner. The Cheektowaga Chick-fil-A will employ approximately 100 team members, and as with all Chick-fil-A restaurants, team members are also guaranteed Sundays off.
Premium Ingredients and Fresh, Handmade Food
Nearly everything on the Chick-fil-A menu is made from scratch daily, including salads made from fresh vegetables and fruit that is hand-chopped throughout the day. The lemonade is made from three simple ingredients: lemon juice, sugar and water. Like all Chick-fil-A restaurants, the chicken served in this restaurant will be 100 percent whole breast meat, without any fillers, hormones or additives. Each chicken breast is hand-breaded to order and pressure cooked in 100 percent refined peanut oil, which is naturally trans-fat- and cholesterol-free.
Commitment to Customer Service
With a longstanding tradition in the restaurant industry for setting the highest standards in customer service, Chick-fil-A recently earned a top spot in the 2017 Technomic Consumer Choice Awards for the third year in a row. The company has also earned recognition as one of America's top companies in the 2018 Harris Poll Reputation Quotient study, "Most Inspiring Companies" by Forbes Magazine, and "Top Fast Food Chicken Chain" by Consumer Reports, among other honors.
For more information about Chick-fil-A and stories about the company's food, people and customers across the country, visit chick-fil-a.com.
About Chick-fil-A, Inc.
Atlanta-based Chick-fil-A, Inc. is a family owned and privately held restaurant company founded in 1967 by S. Truett Cathy. Devoted to serving the local communities in which its franchised restaurants operate, and known for its original chicken sandwich, Chick-fil-A serves freshly prepared food in more than 2,300 restaurants in 47 states and Washington, D.C.
Chick-fil-A reported more than $9 billion in revenue in 2017, which marks 50 consecutive years of sales growth. A leader in customer service satisfaction, consumers voted Chick-fil-A, Inc. #4 in Harris Poll's annual corporate reputation survey, ranking the company 4th out of 100 in 2018. Chick-fil-A was also recognized for customer experience again in the 2018 Temkin Experience Ratings survey, was named "Best Franchise Brand" in 2018 by Airport Revenue News and was named one of the top 100 best places to work by Glassdoor in 2017. Continuing its founder's legacy of generosity and service, in 2018 Chick-fil-A's Remarkable Futures initiative awarded $14.65 million in scholarships to restaurant Team Members nationwide. In 2017 the company's philanthropic Chick-fil-A Foundation awarded $1.23 million to 23 not-for-profit organizations across 13 states through the True Inspiration Awards. More information on Chick-fil-A is available at www.chick-fil-a.com.

###


Media Contacts:
Media Hotline: (800) 404-7196
Email: cfapressroom@chick-fil-a.com
Twitter: @ChickfilANews