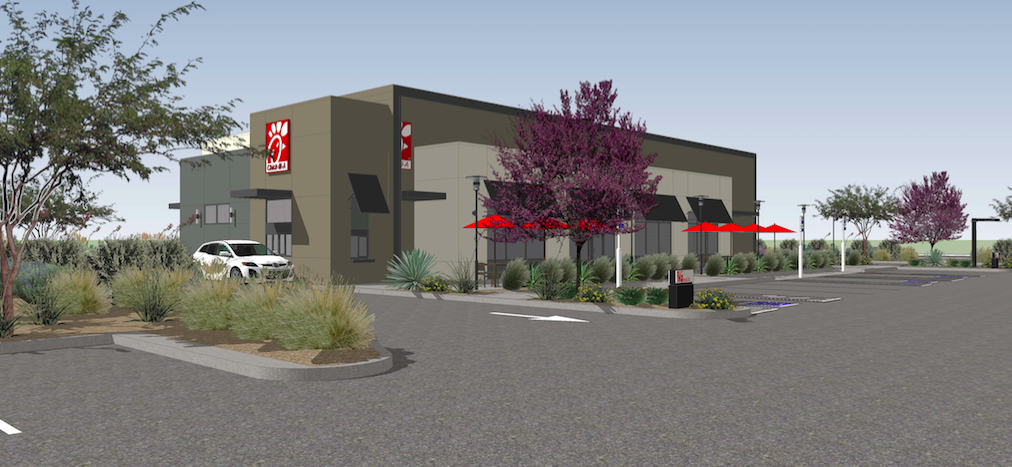 Three restaurants to open in 2017
Atlanta-based Chick-fil-A, Inc. broke ground today at the future site of its first stand-alone location in the city of Las Vegas. The restaurant will be located at the northeast corner of Sahara Avenue and Rancho Drive, and is the third Chick-fil-A location opening in the Las Vegas area in 2017.
"We are thrilled to be one step closer to joining the Las Vegas community," said Don Ikeler, Director of Design and Construction for Chick-fil-A, Inc. "I know I can speak on behalf of our future local franchise owners when I say we are looking forward to being a home away from home for our guests and serving great food with genuine hospitality."
The Las Vegas restaurant is the third of three Chick-fil-A restaurants slated to open in the Las Vegas area in 2017, with the first two restaurants opening in Henderson earlier in the year.