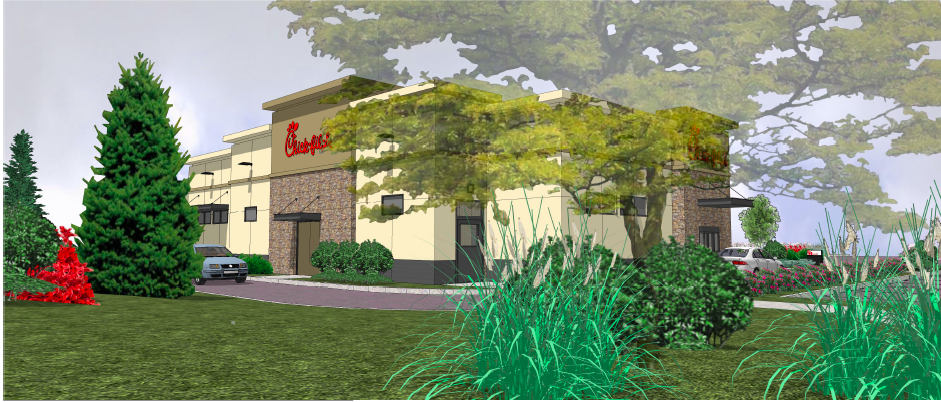 The wait is almost over, Treasure State residents! Chick-fil-A's first Montana restaurant will be coming to 35 Treeline Road in Kalispell this November. More details on our first location and the local owner will be available soon. In the meantime, here's a bit about us:
Our Food
Our menu items are made with fresh, simple ingredients right in our kitchens.

Our creamy Milkshakes are hand-spun.
Our chicken is 100 percent pure breast meat (no fillers or additives), hand-fileted and hand-breaded every day in each restaurant's kitchen.
We hand-chop and prepare all of our salads fresh daily.

We're partnering with regional farmers and suppliers to source as many regionally-grown ingredients as possible:

Chick-fil-A currently sources all potatoes used to make hash browns and Waffle Potato Fries from the Columbia River Basin.
All of the apples used to supply Chick-fil-A's West Region are grown in the Pacific Northwest.

In 2014, Chick-fil-A became the first quick-service restaurant to commit to serving only chicken raised without antibiotics in all of our restaurants within five years.
Our People
Chick-fil-A franchise Owner/Operators live and work in the community in which their restaurants are located, and are highly involved in the day-to-day operations, as they only oversee one or two locations.
Creating a happy and valuable workplace experience for team members is important to Chick-fil-A franchise Owner/Operators. In fact, Chick-fil-A was the only restaurant brand named to the Top 10 "Best Companies to Work For" by 24/7 Wall Street.
Chick-fil-A provides leadership and scholarship opportunities for restaurant team members. Over the years, Chick-fil-A has awarded $37 million in scholarships.
Community
Chick-fil-A's franchise Owner/Operators engage with and support local communities through Spirit Night fundraisers, charitable donations and other involvement with causes that matter to their community and guests.
Many Chick-fil-A franchise Owner/Operators offer a weekly Kid's/Family Night with themes or events where they encourage families to come to together to have some fun while enjoying great food.