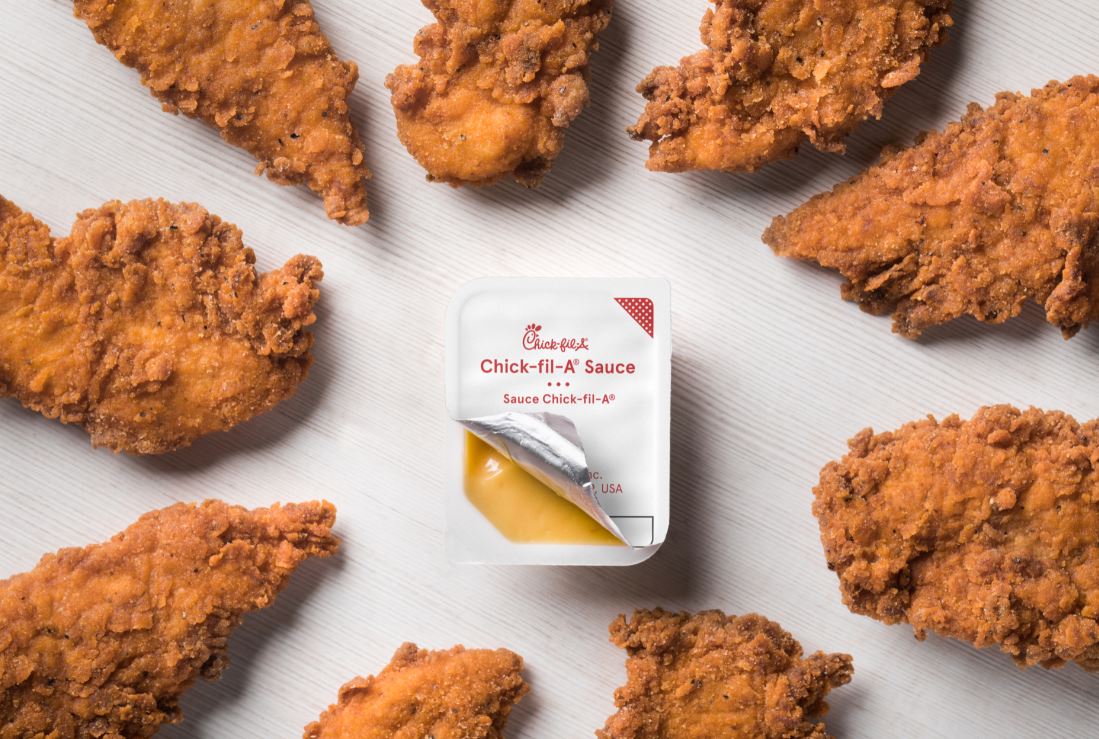 Restaurant will Bring Approximately 150 Full- and Part-Time Jobs to the Windsor-Essex Community
Windsor (October 27, 2021)
– Chick-fil-A
®
Devonshire, located next to the Devonshire Mall at 3060 Howard Ave. in Windsor, is slated to open for business on Thursday, October 28, 2021. Chick-fil-A, Inc. has selected Jordan Schmidt as the independent franchised Owner/Operator of this new Chick-fil-A restaurant. Schmidt will be responsible for all day-to-day activities of the business, including employing approximately 150 full- and part-time Team Members, cultivating relationships with local organizations and neighbouring businesses, and serving guests. Chick-fil-A Devonshire will be open from 10 a.m. to 10 p.m., Monday through Saturday. This restaurant will be Chick-fil-A's fifth location in Canada and its second free-standing restaurant with a drive-thru.
Chick-fil-A is committed to serving guests safely and is continually adjusting its operations to help protect its Operators, restaurant Team Members and guests. Currently, Chick-fil-A Devonshire will open as a drive-thru and take-out only restaurant. To learn more about Chick-fil-A's safety protocols, please visit the COVID-19 response page.
Locally owned and operated
Schmidt was born in London, Ontario, and has relocated to the Windsor-Essex community with his wife and children. With family roots in the service industry, he learned at an early age the importance of delivering quality service and food to the community. Schmidt first joined Chick-fil-A as the Hospitality Director of the Chick-fil-A Westfield Countryside Mall in Clearwater, Florida. He then joined the Chick-fil-A Leadership Development Program, which gives future leaders the chance to spend time at restaurants around the United States and Canada where they can learn alongside Operators.
"I am grateful to be back in Ontario, where the Windsor-Essex community is undergoing tremendous growth and job diversification," said Schmidt. "There are ongoing opportunities to cultivate the local hospitality industry, and I look forward to offering professional development and leadership paths for our Team Members to show care to the community both in and outside of the restaurant."
Creating meaningful partnerships
In honour of the new restaurant opening, Chick-fil-A has donated US$25,000 to UHC – Hub of Opportunities, an organization that offers 26 programs and services to support the un/under- employed and those experiencing hardship in the Windsor-Essex Community. "We are a hub for the community, based in the community, and assist people from diverse backgrounds to improve the quality of their lives," said June Muir, the Chief Executive Officer of UHC – Hub of Opportunities. "We are so appreciative of Chick-fil-A's partnership and our shared passion with Jordan Schmidt to create meaningful employment opportunities for the Windsor-Essex community." Learn more about the partnership.
Chick-fil-A restaurant team member investment
Chick-fil-A franchised Operators strive to hire, develop and retain top talent, while providing a great work environment for people of all ages and backgrounds. They also offer their Team Members opportunities for flexible work hours and leadership growth, competitive pay and benefits, hands-on training and mentoring, and the chance to apply for scholarships to support their continuing education.
Impacting the local community
Schmidt's restaurant will be participating in the
Chick-fil-A Shared Table program
, which helps restaurant owners fight hunger in their local communities. The initiative redirects surplus food from the restaurant to local soup kitchens, shelters, food banks and non-profits in need. Chick-fil-A Devonshire will do its part to reduce food waste in its kitchen with a "cook less, more often" approach. Efficient cooking methods will reduce or eliminate the amount of food that goes unserved, including cooking chicken throughout the day and preparing salads frequently, so that the restaurant serves guests the freshest food possible while also reducing food waste. When there is surplus food, Chick-fil-A Devonshire will donate it to the Kids First Food Bank at Windsor Family Homes & Community Partnerships as the Chick-fil-A Shared Table partner. "We are committed to ensuring that everyone is able to thrive by providing food, shelter and support programs, and Jordan been very engaged in our mission," said Angela Yakonich, the Executive Director of Windsor Family Homes & Community Partnerships. "We look forward to the opportunity to share surplus food from Chick-fil-A Devonshire so that together, we can continue to care for our neighbours in need and foster a healthy mind, body and home."
Quality ingredients; delicious food
Chick-fil-A restaurants focus on serving customers great-tasting food made with high- quality ingredients. Chick-fil-A restaurants serve chicken raised without antibiotics, in accordance with stringent Animal Wellbeing Standards. Many items on the menu are hand- prepared daily and fresh produce is delivered several times a week. More about Chick-fil-A food:
The famous Original Chick-fil-A
®
Chicken Sandwich is made with a chicken breast fillet, breaded by hand and served on a toasted bun with pickles.
Chick-fil-A® Nuggets are available breaded or grilled and are perfect for pairing with one of seven delicious Chick-fil-A dipping sauces.
Spicy Chick-fil-A Chick-n-Strips® are seasoned with a spicy blend of peppers, hand- breaded and cooked to perfection.
Chick-fil-A Waffle Potato Fries® are made from real potatoes.
Chick-fil-A salad entrées, including Spicy Southwest, Cobb, and Market, feature freshly prepared and nutritious ingredients that are hand chopped in restaurant daily.
Regular Chick-fil-A® Lemonade is made from three simple ingredients: real lemon juice, sugar and water.
Sunjoy
®
is a refreshing combination of the regular Chick-fil-A® Lemonade and Freshly- Brewed Sweetened Iced Tea.
Drive-thru experience
Chick-fil-A restaurant Team Members will greet customers in the drive-thru line in-person, and will take each guest's orders on a tablet. As the order-taker walks the line, another restaurant Team Member will come to the customer's car to take payment, allowing vehicles to move through more quickly than they do at a traditional speaker box drive-thru. To ensure restaurant Team Members working in the drive-thru line are comfortable in any weather, Chick-fil-A partnered with clothing brands that design military-spec cooling vests and moisture-wicking uniforms for the summer and thermal options for the winter. Learn more about the
drive-thru model here
.
Commitment to customer service
With a long-standing tradition in the restaurant industry for setting high standards in customer service, Chick-fil-A earned recognition for providing the "best fast food customer service in America" according to America's Best Customer Service 2020 report by Newsweek, among other honours.
For more information about Chick-fil-A, visit
chick-fil-a.ca
and follow us on Facebook and Instagram.
About Chick-fil-A, Inc.
Atlanta-based Chick-fil-A, Inc. is a family owned and privately held restaurant company founded in 1967 by S. Truett Cathy. Devoted to serving the local communities in which its franchised restaurants operate and known for its Original Chick-fil-A® Chicken Sandwich, Chick-fil-A restaurants serve freshly prepared food in more than 2,600 restaurants in 47 states, Washington, D.C., and Canada.
A leader in customer service satisfaction, Chick-fil-A was named top fast food restaurant in Newsweek's 2019 America's Best Customer Service report and received several honours in QSR's 2019 Reader's Choice Awards, including "The Most Respected Quick-Service Brand" and "Best Brand for Overall Experience." Additionally, Glassdoor named Chick-fil-A one of the top 100 best places to work in 2020. More information on Chick-fil-A is available at
www.chick-fil-a.ca/
.