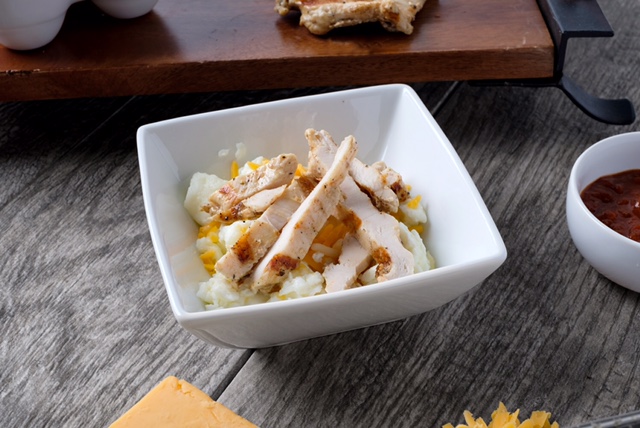 Start your day off right with new protein-packed breakfast options
ATLANTA, Ga. (Aug. 29, 2016) – Chick-fil-A customers in the states of New York and New Jersey, and cities of San Diego, Columbia, SC, and Washington, DC will be the first to taste three new breakfast items this fall[1]. In an effort to offer both classic customer favorites, and breakfast options with new flavors, Chick-fil-A® is testing a new Hash Brown Scramble – that can be served in either a bowl or as a burrito- and an Egg White Grill Bowl. The same restaurants will also test a new Berry Protein Blend breakfast beverage. The new breakfast items will be available at participating restaurants during breakfast hours.
The Hash Brown Scramble is a hearty breakfast option served as a burrito or in a bowl. The Scramble includes crispy Chick-fil-A Hash Browns, scrambled eggs, a Monterey Jack cheddar cheese blend and a choice of sliced Chick-fil-A Nuggets or sausage. It is served with Jalapeño Salsa. The Hash Brown Scramble Bowl has 450 calories and 30 grams of protein. The Hash Brown Scramble Burrito contains 650 calories and 31 grams of protein.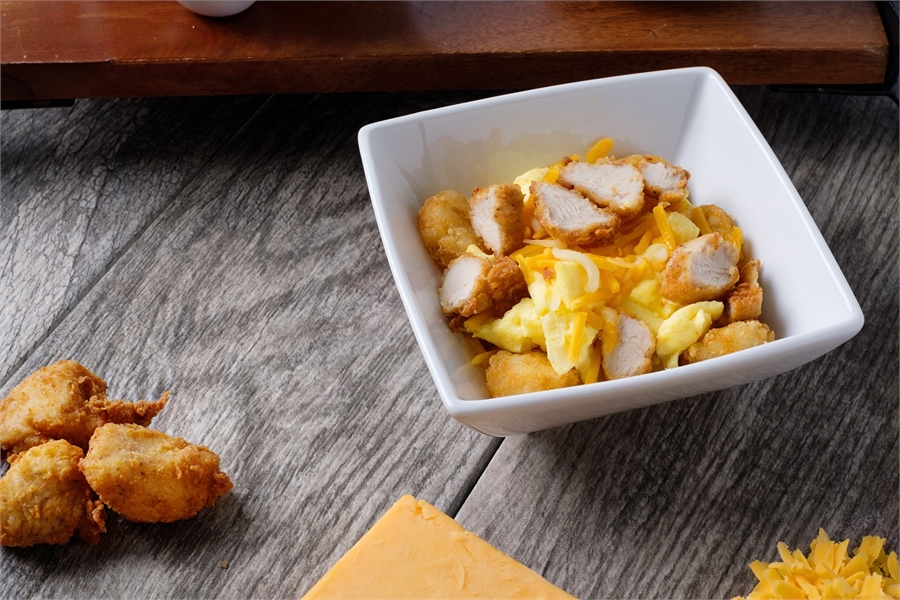 The Egg White Grill Bowl is a new protein-packed breakfast entrée that's also low in calories, making it a great choice for health-conscious guests. Inspired by Chick-fil-A's new Egg White Grill breakfast sandwich that rolled out in July, the Egg White Grill Bowl contains freshly scrambled egg whites, a Monterey Jack cheddar cheese blend and sliced grilled chicken. It is also served with Jalapeño Salsa. The Egg White Grill Bowl has 180 calories and packs in 29 grams of protein.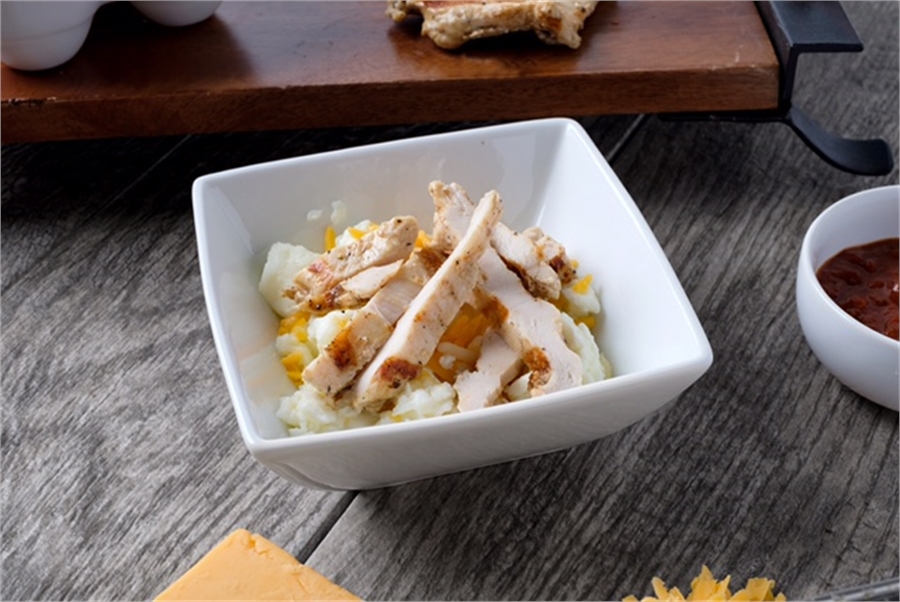 A great option for customers on-the-go, the new Berry Protein Blend is a substantial breakfast beverage made with chia seeds, ancient grains, mixed berries and yogurt. It's handspun with a small portion of Chick-fil-A's signature Icedream® and topped with Honey Brown Sugar Granola for an extra crunch. The Berry Protein Blend beverage has 340 calories and 23 grams of protein.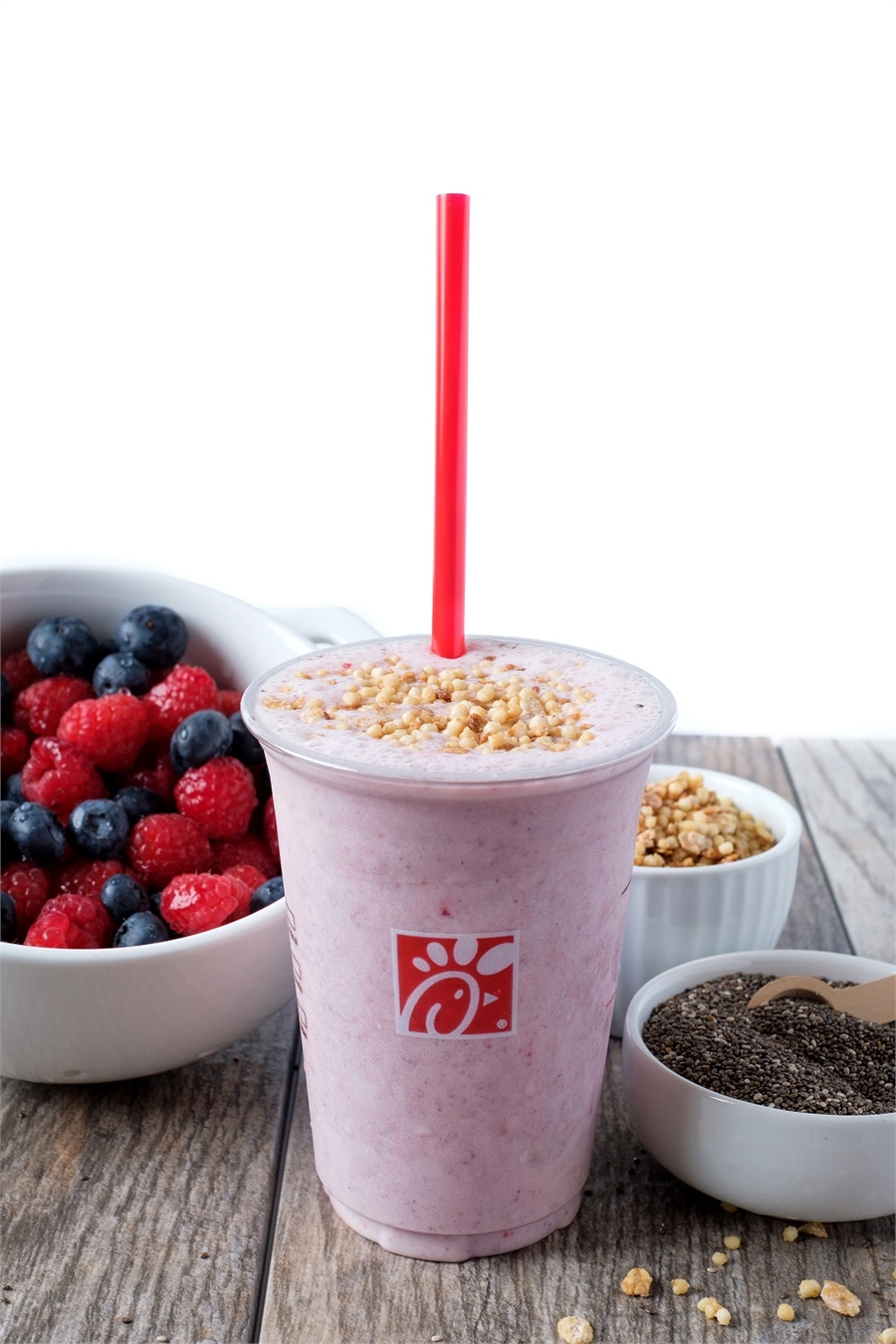 "More people are eating breakfast away from home, and we want to meet the needs of our guests by providing breakfast options that span a variety of nutritional needs, tastes and ingredients," said Matt Abercrombie, senior consultant of menu development. "In addition to our classic breakfast offerings our customers know and love like our Chick-fil-A Chicken Biscuit or Chick-n-Minis, we're excited to offer three new breakfast items for our customers to try and help us determine whether or not we launch them nationwide."
In addition to the menu items that Chick-fil-A is testing in select markets, customers will also be able to order the Chicken Egg & Cheese breakfast sandwich on the newly added English muffin.
The new breakfast items will only be available in participating restaurants during the limited-time test, from August 29 to November 5. Chick-fil-A will evaluate customer feedback following test to determine if the new menu items will rollout nationwide in the future.
About Chick-fil-A, Inc.
Atlanta-based Chick-fil-A, Inc. is a family owned and privately held restaurant company founded in 1964 by S. Truett Cathy. Devoted to serving the local communities in which its franchised restaurants operate, and known for its original chicken sandwich, Chick-fil-A serves freshly prepared food in more than 2,000 restaurants in 43 states and Washington, D.C.
Chick-fil-A system sales exceeded $6 billion in 2015, which marks 48 consecutive years of sales growth. Chick-fil-A earned a top spot in the 2015 Customer Service Hall of Fame for the second year in a row and is the only quick service restaurant to make the Customer Service Hall of Fame. The company was also the only restaurant brand named to the Top 10 "Best Companies to Work For" by 24/7 Wall Street. More information on Chick-fil-A is available on the chain's website located at www.chick-fil-a.com.
Customers are encouraged to contact their local Chick-fil-A regarding menu item availability.