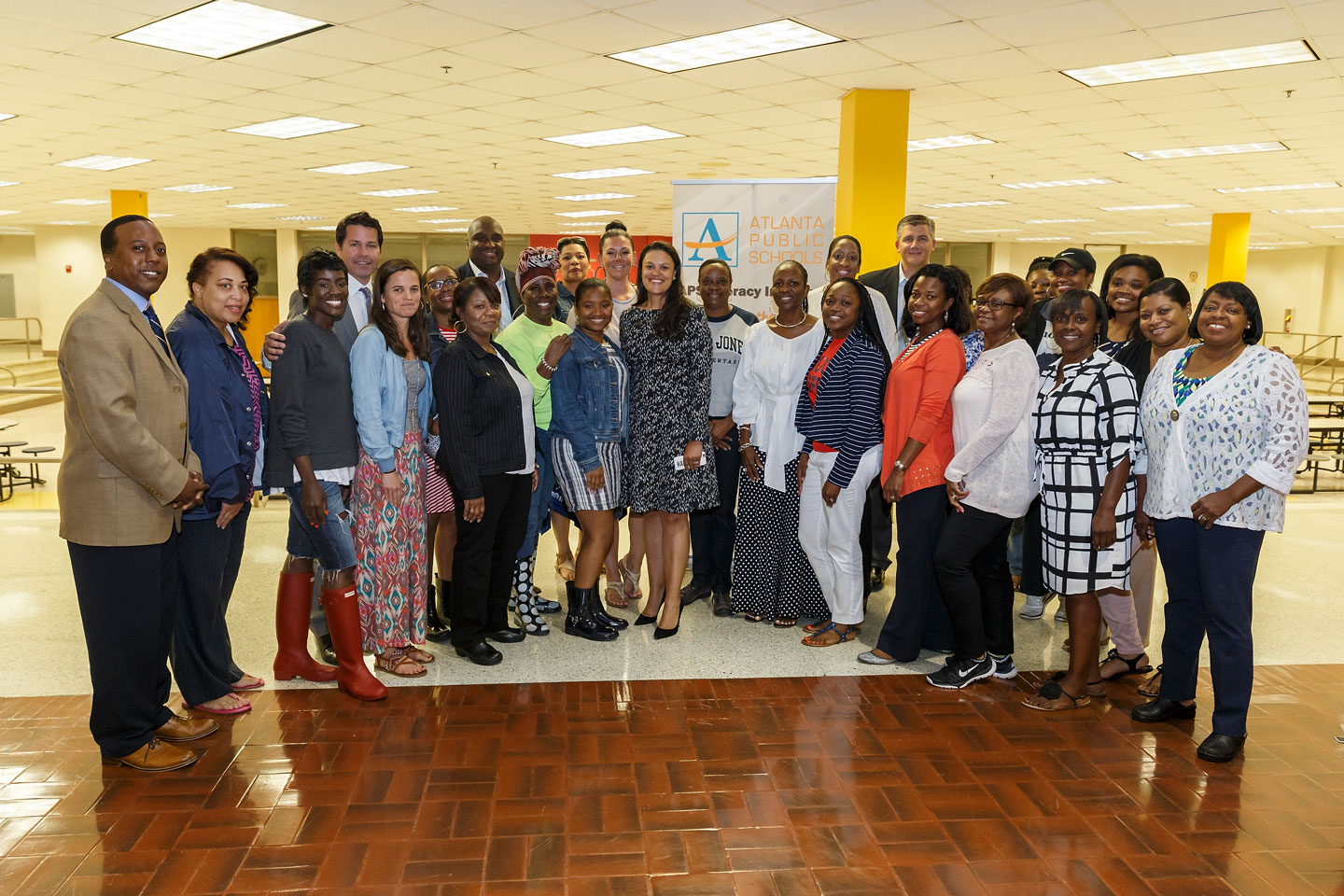 Investment to help Atlanta Public Schools students
Atlanta Public Schools (APS) elementary students will soon experience a whole new way of learning, thanks to an innovative literacy initiative being introduced to the school system this summer.

Starting this week, APS teachers will receive training in the Orton-Gillingham approach to literacy—a scientifically proven method that uses instruction in sight, hearing, touch and movement to help students connect language with letters and words. The Institute for Multi-Sensory Education (IMSE) will run the training sessions, where teachers will learn how to incorporate this approach into their daily lessons.

With more than 60 percent of APS students failing to be proficient readers by third grade, this initiative couldn't come at a better time.

"Strong early childhood literacy is a key factor in a student's success, and is a top priority for our district," said APS Superintendent Dr. Meria Carstarphen. "This program has the ability to completely change the game for our students and give them the boost they desperately need."

While literacy has been a priority for the district, the APS previously lacked the necessary funding for teacher training. That's where the Chick-fil-A Foundation and three other partners—the Atlanta Football Host Committee, Chick-fil-A Peach Bowl and College Football Playoff Foundation—stepped in. Together, these four organizations will fund the $2 million, three-year initiative.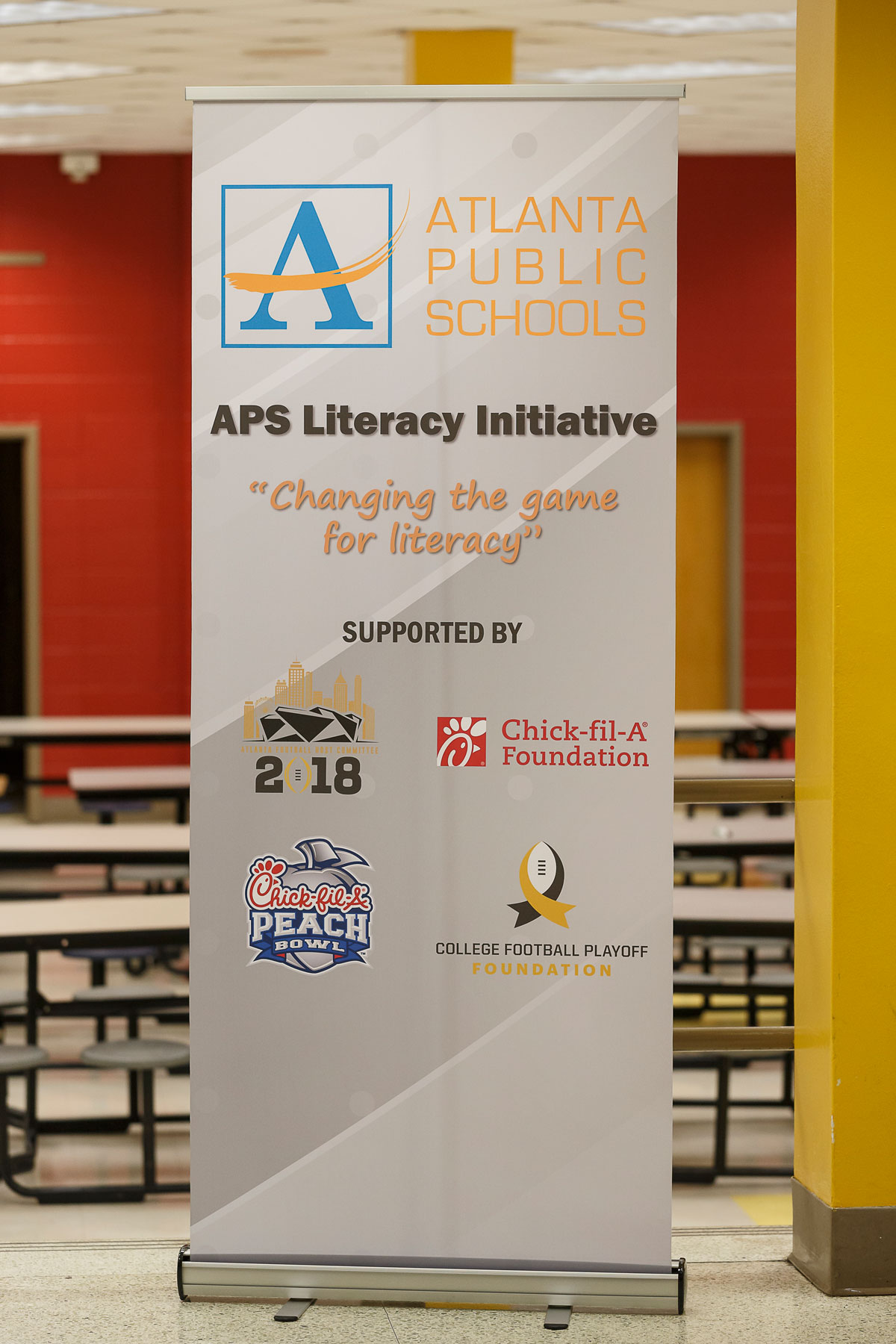 "We are so thankful for this support and what it will do for our teachers and students," said Dr. Carstarphen.

In the program's first year, 500 kindergarten and first grade teachers will be trained. By 2020, all 1,500 APS teachers kindergarten through fourth grade will be equipped to deliver this high-quality literacy instruction to 25,000 APS elementary school students.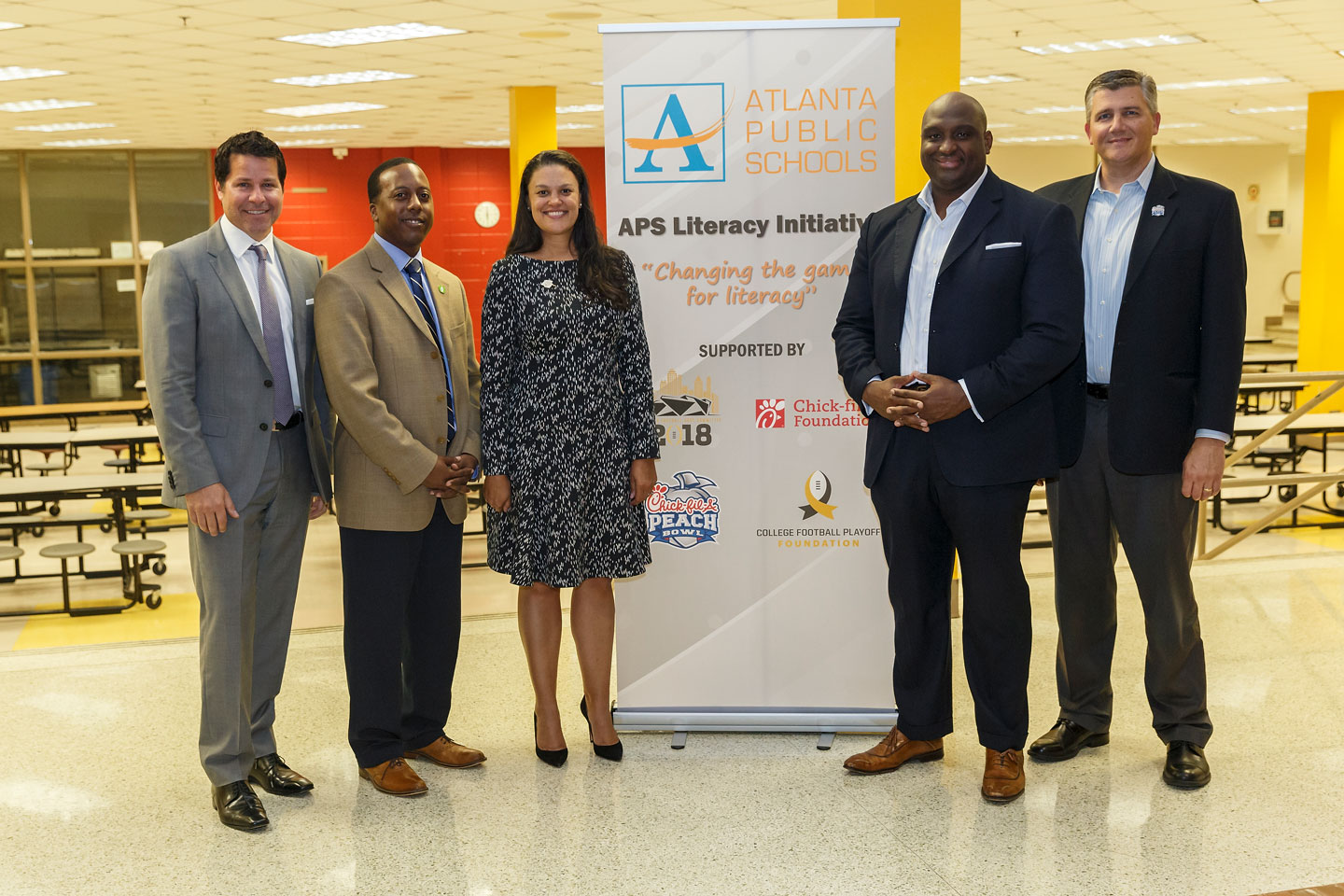 "At the Chick-fil-A Foundation, we believe in the power of learning," said Rodney Bullard, vice president of community affairs at Chick-fil-A, Inc. and executive director of the Chick-fil-A Foundation. "We know that when children are given the right tools at a young age, they can build better, brighter futures. The work the APS will be doing through this literacy program will change lives and communities, right here in Chick-fil-A's hometown. It's our pleasure to play a small part."