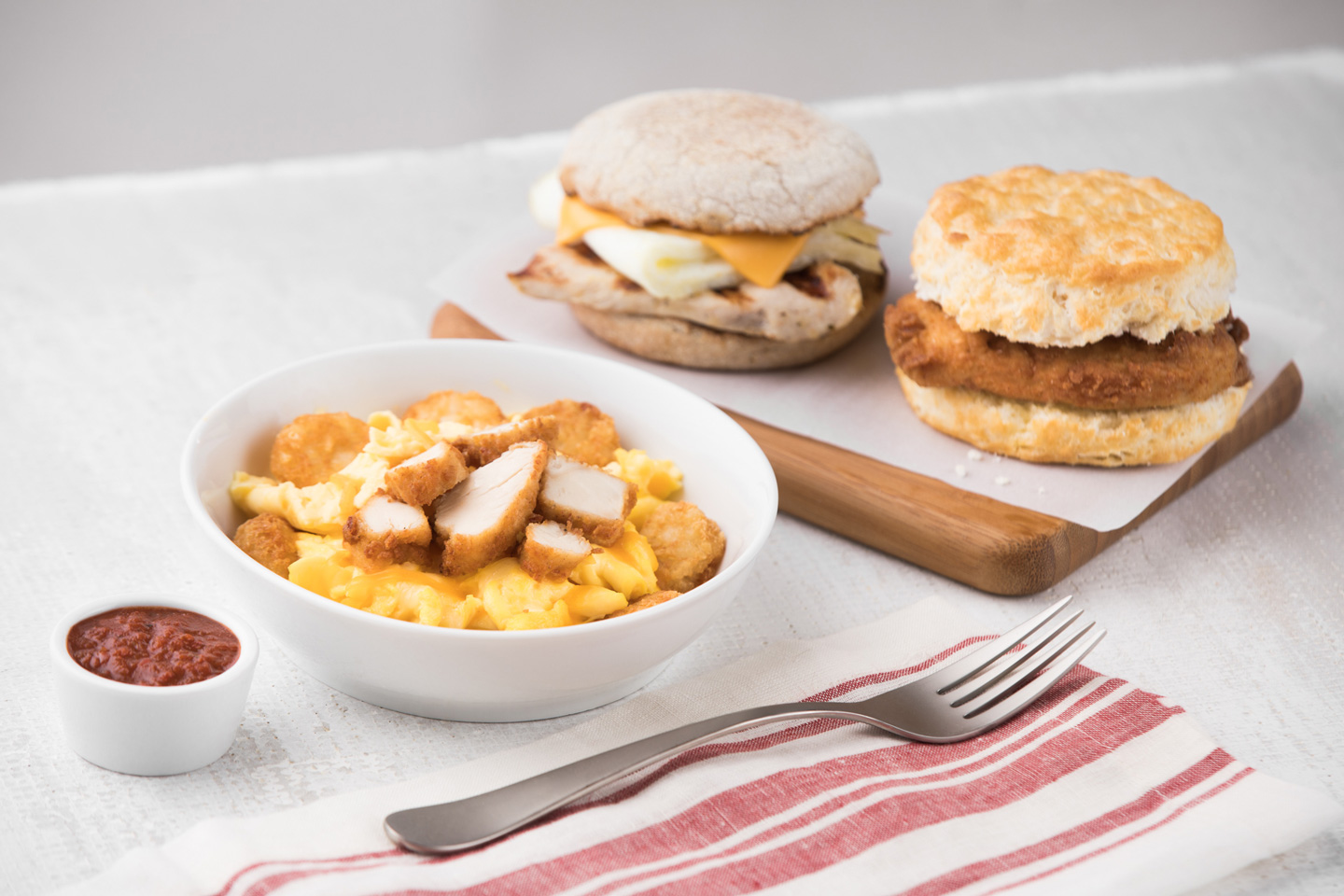 Mobile app allows users to earn free food, mobile order and so much more
ATLANTA (September 1, 2017) — During the month of September, Chick-fil-A® invites users of the Chick-fil-A One mobile app to bring their appetite and redeem a free breakfast entrée in the month of September. App users can select from one of three free breakfast options for redemption, including the Chick-fil-A Chicken Biscuit, the Egg White Grill or the recently introduced Hash Brown Scramble. The offer is available only to app users from Aug. 31 to Sept. 30.
"Treating customers to breakfast is our way of thanking them for dining with us, and is just the tip of the iceberg when it comes to the benefits of using our mobile app, Chick-fil-A One," said Michael Lage, senior manager of digital experience for Chick-fil-A. "As you scan payment or order from the app, you earn your favorite free Chick-fil-A food, along with other perks throughout the year," he said, adding that "the goal of the mobile app is to make dining at Chick-fil-A even more convenient."
A recent survey found that more than three-quarters of Millennial parents (77 percent) said they are often on the run and 96 percent use technology to make their lives easier.1
"Millennials, like most people today, are busier than ever and are looking for convenience and options," said Lage. "Ordering on the app allows you to bypass the line at the front counter, and the app saves your favorite customized meals so they can be easily reordered."
Chick-fil-A One launched on June 1, 2016. To date, Chick-fil-A One has reached more than 10 million downloads.
With this week's hurricane and historic flooding in Texas, Chick-fil-A is also leveraging its mobile app technology to help Hurricane Harvey relief efforts by encouraging the public to donate to the American Red Cross by donating through the Chick-fil-A One mobile app. To double the impact, the Chick-fil-A Foundation is matching each dollar up to $500,000 to ultimately meet a goal of $1 million for the American Red Cross.


About Chick-fil-A, Inc.
Atlanta-based Chick-fil-A, Inc. is a family owned and privately held restaurant company founded in 1967 by S. Truett Cathy. Devoted to serving the local communities in which its franchised restaurants operate, and known for its original chicken sandwich, Chick-fil-A serves freshly prepared food in more than 2,200 restaurants in 46 states and Washington, D.C.

Chick-fil-A system sales reached nearly $8 billion in 2016, which marks 49 consecutive years of sales growth. In 2017, Chick-fil-A received the top score among fast food brands and one of the top 10 scores overall for customer experience in the Temkin Experience Ratings survey. In 2016, Chick-fil-A was named the Technomic Consumer's Choice for "providing value through service," named the "the most polite restaurant in the country" in QSR Magazine's annual drive-thru report and was the only restaurant brand named to the Top 10 "Best Companies to Work For" by 24/7 Wall Street. More information on Chick-fil-A is available at www.chick-fil-a.com.
# # #
Media Hotline: (800) 404-7196
Email: cfapressroom@chick-fil-a.com
Twitter: @ChickfilANews