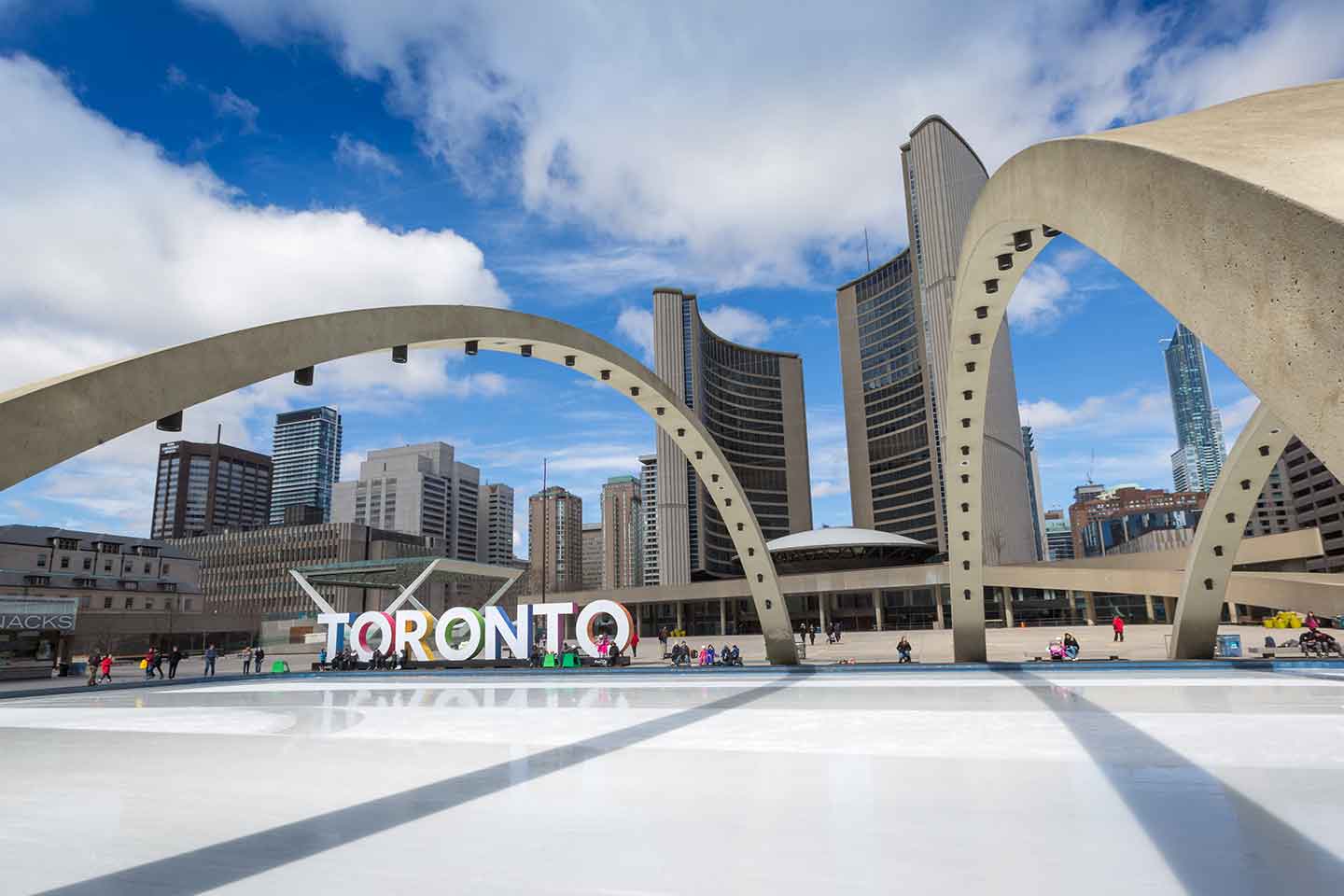 Unique Operating model to create more than 750 new jobs in Toronto Area by 2024
Atlanta, July 25, 2018 – Chick-fil-A, Inc. today announced that it will open its first restaurants in Toronto in 2019. These will be the company's first franchisee-owned restaurants outside of the United States.
"Toronto is a great city – with diverse and caring people, a vibrant restaurant culture and a deep talent pool," said Tim Tassopoulos, president and chief operating officer, Chick-fil-A. "These characteristics align perfectly with Chick-fil-A's focus on community giving, delivering a premium restaurant experience and working with passionate people who can grow with our company."
Chick-fil-A's restaurant owner/Operators are the secret sauce of the company's model, which is a differentiator in the quick service restaurant industry. Operators are full-time, hands-on business leaders who typically own only one restaurant. They are empowered to shape their restaurants from the front line every day, and their responsibilities include restaurant management, staff mentorship and making choices about how best to serve the community. As a local small business owner, the Operator is incented to invest in talent through competitive pay and benefits along with training and leadership opportunities.
Chick-fil-A is currently recruiting Operators for its Greater Toronto Area (GTA) locations. Chick-fil-A offers a low economic barrier to entry for ownership ($15,000 compared to $100,000 - $300,000 for many Canadian franchises).
Chick-fil-A is focused on expansion in the GTA, with plans to open at least 15 restaurants in the next five years, creating 50 to 75 new jobs per location. The company has made a commitment to build long-standing partnerships with local suppliers and to find the perfect neighborhoods in which to grow.
The Chick-fil-A Experience
Premium Ingredients and Fresh, Handmade Food
Chick-fil-A is known for its handcrafted food made fresh in each location's kitchen. Our chicken features whole, boneless breasts with no fillers or added hormones. Each chicken breast is hand-breaded to order and pressure cooked in 100 percent refined peanut oil, which is naturally free of trans fat and cholesterol. Other popular menu items include biscuits made fresh throughout the morning, salads made from fresh vegetables, and fresh fruit that is hand-chopped throughout the day. The lemonade is made from three simple ingredients: lemon juice, sugar and water.
Commitment to Customer Service
With a longstanding tradition in the restaurant industry for setting the highest standards in customer service, Chick-fil-A recently earned a top spot in the 2018 Technomic Consumer Choice Awards for the fourth year in a row. The company has also earned recognition as one of America's top companies in the 2018 Harris Poll Reputation Quotient study, "Most Inspiring Companies" by Forbes Magazine, and "Top Fast Food Chicken Chain" by Consumer Reports, among other honors.
Chick-fil-A is one of only three food service companies on the Top 100 list of 2018 Best Places to Work in the United States (Glassdoor Employee Awards) because each of Chick-fil-A's 2,300 restaurants offers flexible hours, competitive pay and benefits, opportunities for leadership growth and hands-on training and mentoring for all of its restaurant Team Members.
Visit www.chick-fil-a.ca to learn more.
-30-
About Chick-fil-A, Inc.
Atlanta-based Chick-fil-A, Inc. is a family owned and privately held restaurant company founded in 1967 by S. Truett Cathy. Devoted to serving the local communities in which its franchised restaurants operate, and known for its original chicken sandwich, Chick-fil-A serves freshly prepared food in more than 2,300 restaurants in 47 states and Washington, D.C.
Chick-fil-A reported more than $9 billion in revenue in 2017, which marks 50 consecutive years of sales growth. A leader in customer service satisfaction, consumers voted Chick-fil-A, Inc. #4 in Harris Poll's annual corporate reputation survey, ranking the company 4th out of 100 in 2018. Chick-fil-A was also recognized for customer experience again in the 2018 Temkin Experience Ratings survey, was named "Best Franchise Brand" in 2018 by Airport Revenue News and was named one of the top 100 best places to work by Glassdoor in 2017. Continuing its founder's legacy of generosity and service, in 2018 Chick-fil-A's Remarkable Futures initiative awarded $14.65 million in scholarships to restaurant Team Members nationwide. In 2017 the company's philanthropic Chick-fil-A Foundation awarded $1.23 million to 23 not-for-profit organizations across 13 states through the True Inspiration Awards. More information on Chick-fil-A is available at www.chick-fil-a.com.
Contact Information
Media: 1 (800) 404-7196
Email: cfapressroom@chick-fil-a.com