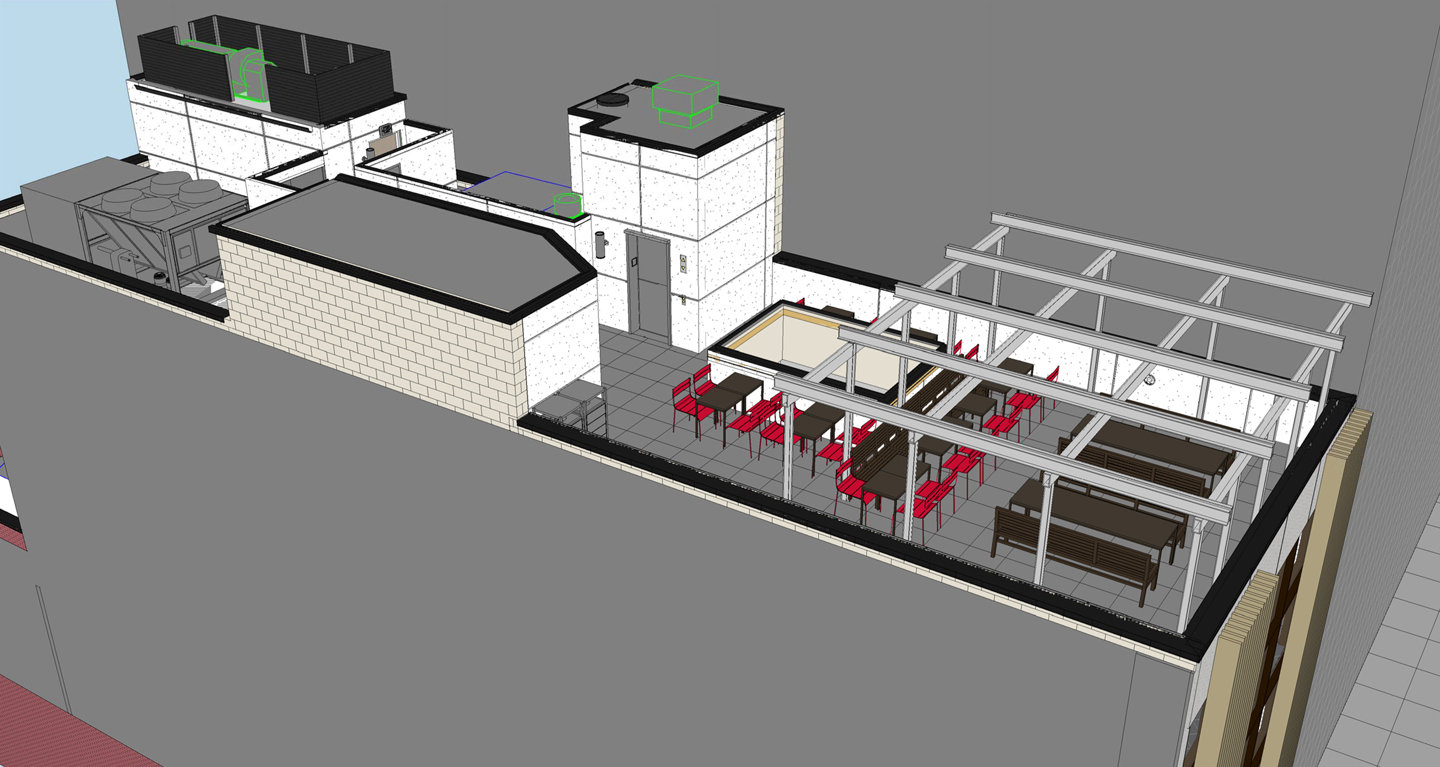 12,000-Square-Foot Restaurant Opening Winter 2018
NEW YORK CITY (Sept. 19, 2017) – This winter, Atlanta-based Chick-fil-A® will open its fourth restaurant in Manhattan in the heart of the Financial District. In its first foray out of Midtown, where the company opened its flagship outpost at 37th and 6th in 2015, Chick-fil-A will debut its most intricately designed restaurant in the country at 144 Fulton Street, neighboring Fulton Center Station.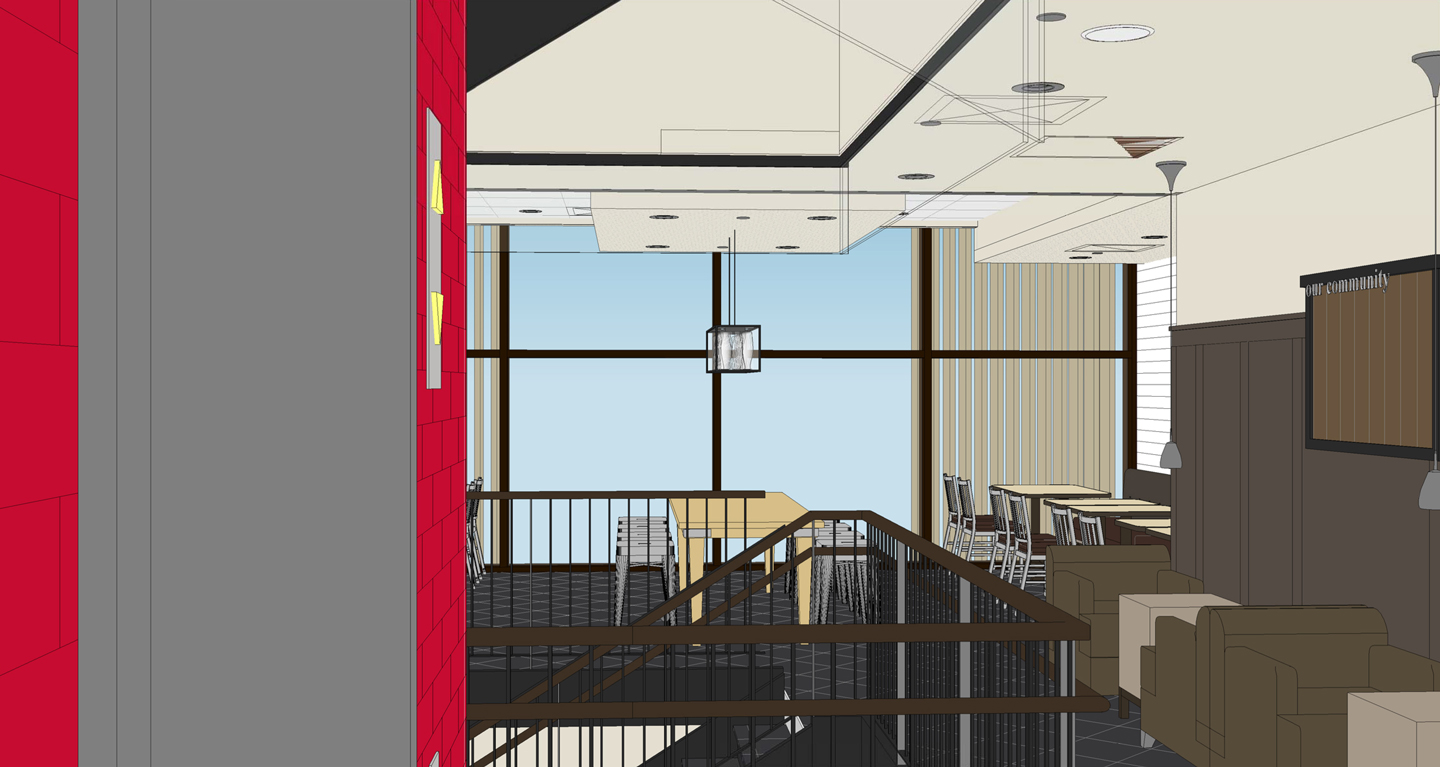 A One-of-a-Kind Custom Design
At more than 12,000 square feet, Chick-fil-A Fulton Street will be nearly twice the size of any existing Chick-fil-A restaurant, with design elements that have never been featured in the chain's 2,200+ restaurants. Spanning five floors, the restaurant will feature floor-to-ceiling windows on each level allowing for natural light throughout the entire restaurant, a signature monumental staircase accentuated by a skylight, three levels of dining with seating for 140 guests, a semi-private group meeting and dining space, two kitchens, and a rooftop terrace that offers unimpeded views of One World Trade Center.

The restaurant is located next to the Fulton Center Station (served by the 2, 3, 4, 5, A, C, J and Z trains), making it a convenient, quick stop for breakfast, lunch and dinner for commuters on-the-go.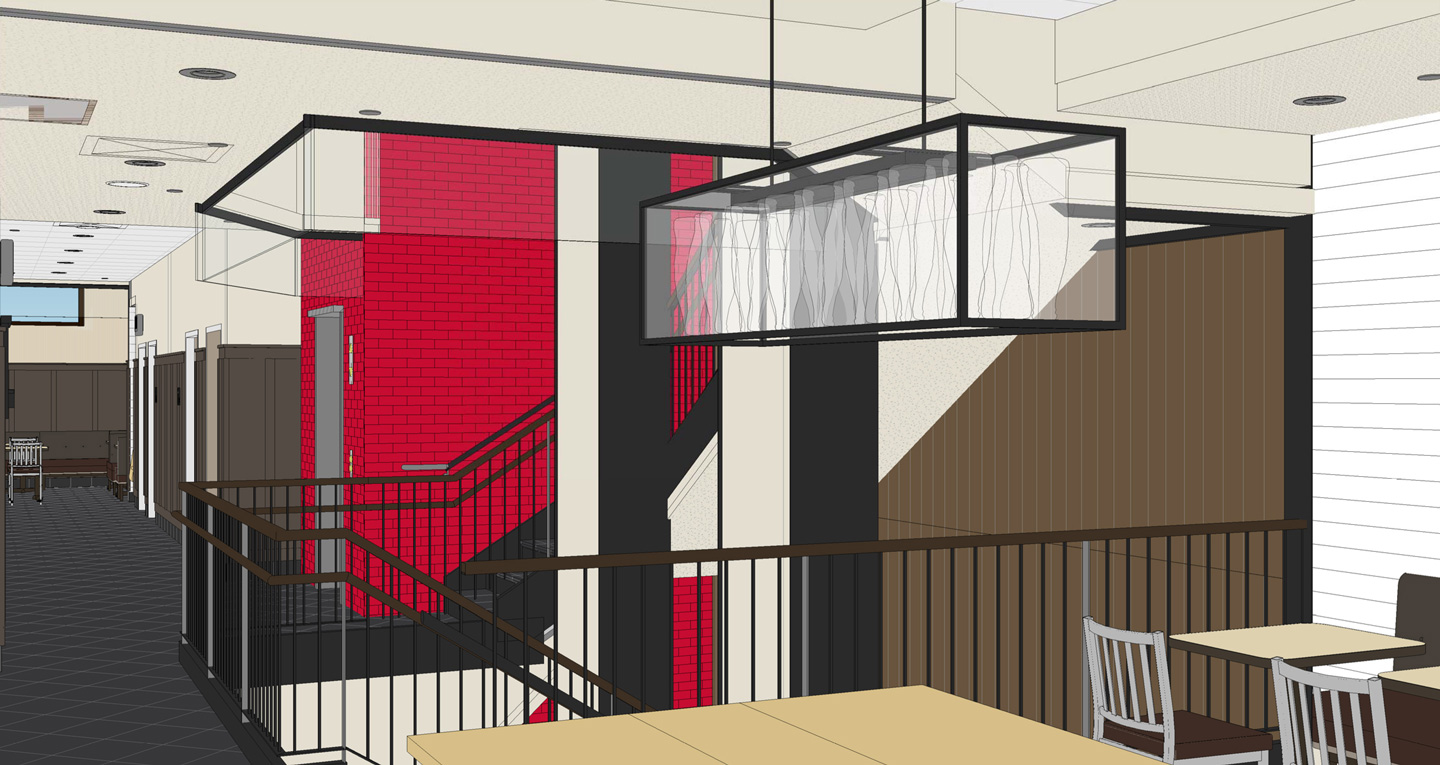 A Top Employer for New Yorkers
Chick-fil-A is focused on providing a great work environment for people of all ages and backgrounds. Each NYC Chick-fil-A restaurant offers flexible hours, competitive pay and benefits, opportunities for leadership growth, college scholarships, and hands-on training and mentoring by the restaurant owner/franchisee. Like each of its restaurants, Chick-fil-A Fulton Street will be locally owned. The franchise owner will employ more than 150 team members, with wages starting above New York City's minimum wage. Whether candidates are seeking their first job or are seasoned industry professionals, Chick-fil-A Fulton Street welcomes all interested to apply at CFAFultonStreet.com beginning this October.

Premium Ingredients and Fresh, Handmade Food
Nearly everything on the Chick-fil-A menu is made from scratch daily, including salads made from fresh vegetables and fruit that is hand-chopped throughout the day. The lemonade is made from three simple ingredients: lemon juice, sugar and water. Like all Chick-fil-A restaurants, the chicken served in New York City is 100-percent whole breast meat, without any fillers, hormones or additives. Each chicken breast is hand-breaded to order and pressure cooked in 100-percent refined peanut oil, which is naturally trans-fat- and cholesterol-free. By the end of 2019, every Chick-fil-A restaurant will serve chicken raised without antibiotics.

Community Citizen
Chick-fil-A is an active contributor to the community and is committed to giving back in New York City. Like the other NYC Chick-fil-A locations, Chick-fil-A Fulton Street will also partner with New York Common Pantry to provide meals to those in-need.

To date, the Chick-fil-A restaurants in New York City have donated more than 17,000 pounds of food to the organization, which serves New York's homeless population. Likewise, the Fulton Street restaurant will partner with the Downtown Alliance for New York to expand its giving efforts into Lower Manhattan.

Commitment to Customer Service
With a longstanding tradition in the restaurant industry for setting the highest standards in customer service, Chick-fil-A earned a top spot in the 2016 Customer Service Hall of Fame for the third year in a row and is the only quick service restaurant to make the top five of the Customer Service Hall of Fame. The company has also earned recognition as one of America's "Most Inspiring Companies" by Forbes Magazine, one of America's "Top 20 Most Admired Brands" by The Harris Poll and "Top Fast Food Chicken Chain" by Consumer Reports, among other honors
For more information about Chick-fil-A and stories about the company's food, people and customers across the country, visit chick-fil-a.com.


About Chick-fil-A, Inc.
Atlanta-based Chick-fil-A, Inc. is a family owned and privately held restaurant company founded in 1967 by S. Truett Cathy. Devoted to serving the local communities in which its franchised restaurants operate, and known for its original chicken sandwich, Chick-fil-A serves freshly prepared food in more than 2,200 restaurants in 46 states and Washington, D.C.

Chick-fil-A system sales reached nearly $8 billion in 2016, which marks 49 consecutive years of sales growth. In 2017, Chick-fil-A received the top score among fast food brands and one of the top 10 scores overall for customer experience in the Temkin Experience Ratings survey, and the company's internship program was ranked #13 in career website WayUp's survey of the top 100 best summer internships. In 2016, Chick-fil-A was named the Technomic Consumer's Choice for "providing value through service," named the "the most polite restaurant in the country" in QSR Magazine's annual drive-thru report and was the only restaurant brand named to the Top 10 "Best Companies to Work For" by 24/7 Wall Street. More information on Chick-fil-A is available at www.chick-fil-a.com.
# # #
Media Hotline: (800) 404-7196
Email: cfapressroom@chick-fil-a.com
Twitter: @ChickfilANews