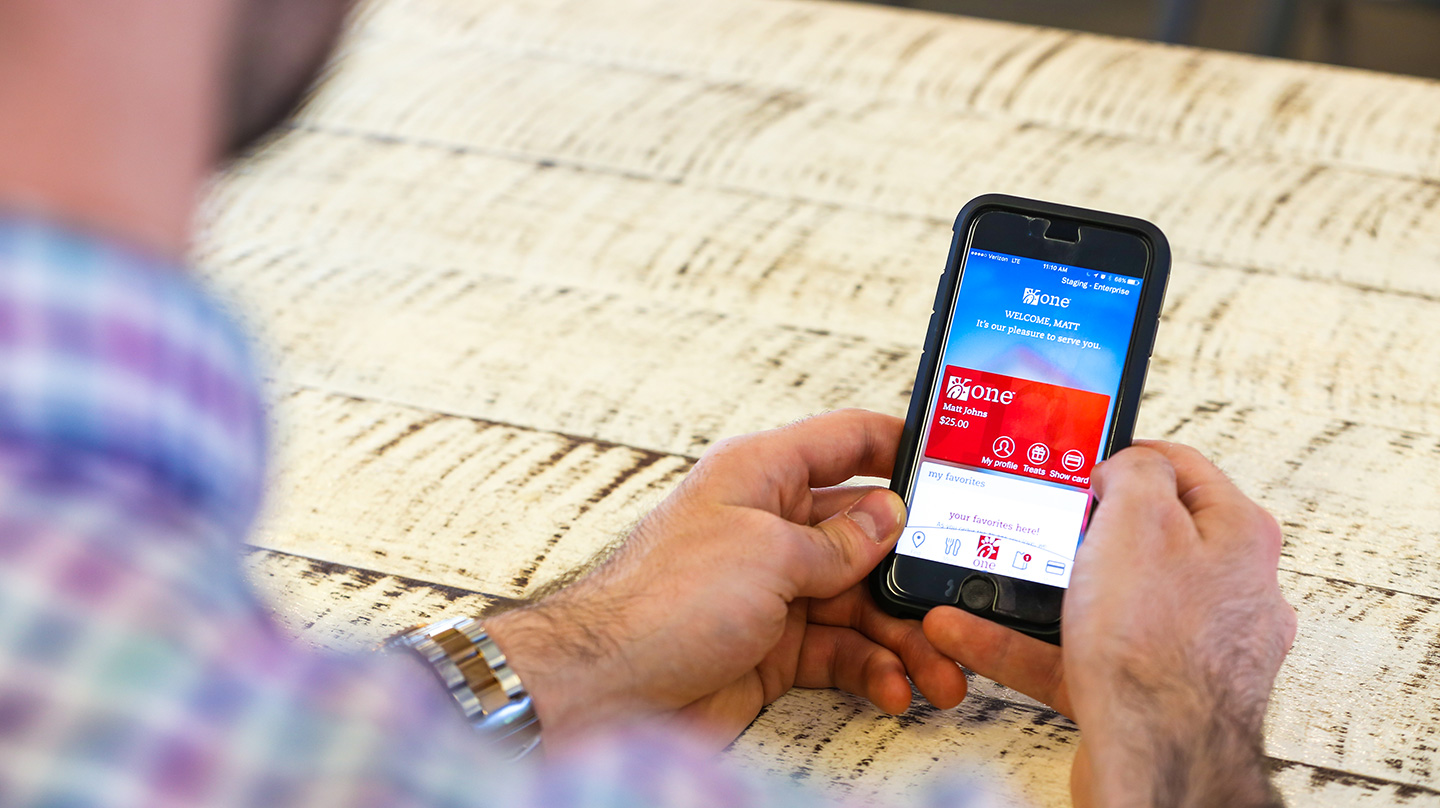 Chick-fil-A rewards fans with free treats and more
ATLANTA, Ga. (June 3, 2016) – More than one million customers have joined Chick-fil-A One, the restaurant company's new app that allows guests to customize their order, pay in advance and skip the line at the register. The surge quickly boosted Chick-fil-A One to the number one spot in the iTunes App Store only a few hours after the app was announced on June 1. It remains in the top position for free apps for the third day in a row, with six registrations taking place every second. Chick-fil-A One has also been installed on more than 450,000 Android devices since the launch.
"The app was developed based on customer feedback, so it's especially rewarding to see the interest around Chick-fil-A One," said Michael Lage, senior manager of digital experience for Chick-fil-A.
To thank guests, any customer who downloads (or updates) the free app and creates a Chick-fil-A One account between now and June 11 will receive an offer for a free Chick-fil-A® Chicken Sandwich, Spicy Chicken Sandwich or Grilled Chicken Sandwich. Once the offer is claimed, guests will have until June 30 to redeem their free sandwich. As of June 2, 131,000 free sandwiches had been redeemed.
"The app was developed based on customer feedback, so it's especially rewarding to see the interest around Chick-fil-A One."–Michael Lage
Chick-fil-A One, which replaces the restaurant chain's previous app, features a unique membership program that will surprise customers with their favorite food for free, based on their preferences and previous orders. As users order or purchase through Chick-fil-A One, they get closer to their next free offering and can track their progress in the app.
Chick-fil-A One is available via the Apple App Store or Google Play, or simply by tweeting through an activation that was custom-built by Twitter for Chick-fil-A. From June 1 through August 14, customers can Tweet #CFAOne with the horizontal cow emoji (🐄) to receive a prompt to download the app from Twitter directly to their mobile device. Membership is open to anyone over the age of 13.
Chick-fil-A launched the first version of its app in 2012. The company began piloting mobile ordering in 2013. All Chick-fil-A One users also have full access to the app's other features, including nutrition and allergen information and a restaurant locator.
About Chick-fil-A, Inc.
Atlanta-based Chick-fil-A, Inc. is a family owned and privately held restaurant company founded in 1964 by S. Truett Cathy. Devoted to serving the local communities in which its franchised restaurants operate, and known for its original chicken sandwich, Chick-fil-A serves freshly prepared food in more than 2,000 restaurants in 43 states and Washington, D.C.
Chick-fil-A system sales exceeded $6 billion in 2015, which marks 48 consecutive years of sales growth. Chick-fil-A ranked first for customer satisfaction in the Limited Service Restaurants industry according to the 2015 American Customer Satisfaction Index and received the highest ACSI score ever in the industry. The company was also recognized in 2015 as America's "Top Chicken Restaurant Brand" by The Harris Poll and the only restaurant brand named to the Top 10 "Best Companies to Work For" by 24/7 Wall Street. More information on Chick-fil-A is available on the chain's website located at www.chick-fil-a.com.
Corporate Media Hotline: (800) 404-7196 Email: cfapressroom@chick-fil-a.com Twitter: @ChickfilANews