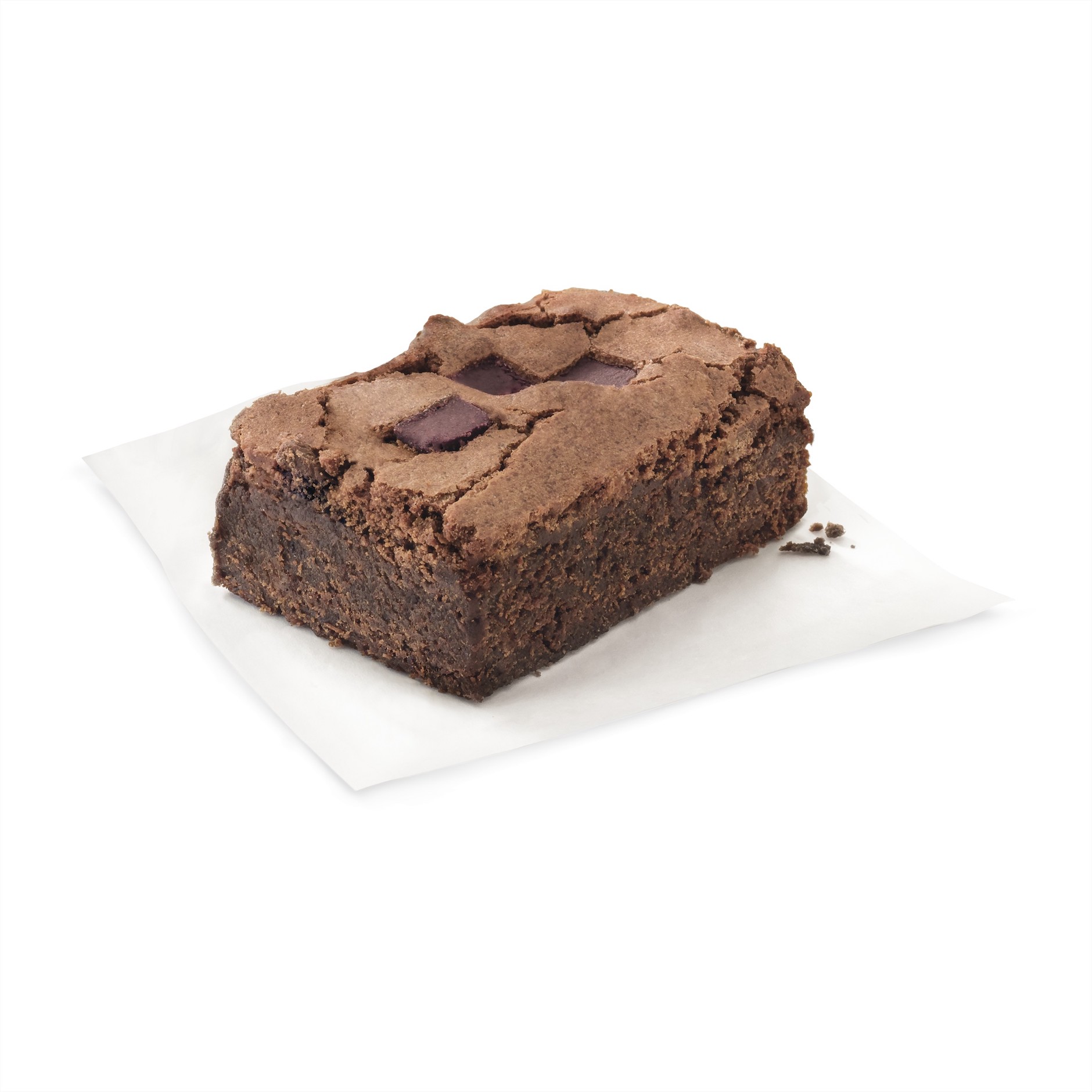 Chick-fil-A One Members Will Receive Offer Nationwide January 11-23
ATLANTA (Jan. 11, 2021) – It's fudgy, flavorful, and free. As a way to say "thank you" to customers, Chick-fil-A is giving away a sweet, little treat: a Chocolate Fudge Brownie. Available from Jan. 11 to Jan. 23 at participating U.S. restaurants, Chick-fil-A One® members can redeem the offer for a free brownie* on their Chick-fil-A One® account by scanning or placing a mobile order via the Chick-fil-A® App in the drive-thru, via curbside delivery, or inside the restaurant, where available.
"Whether it's a smile behind a cow print mask or a surprise treat, we're always looking for ways to show our guests how much we appreciate them," said Kevin Purcer, senior director of customer digital experience at Chick-fil-A, Inc. "We're excited to add a little sweetness to our guest's day."
Newly added to the menu in fall 2020, the Chocolate Fudge Brownie features rich semi-sweet chocolate melted into the batter along with tasty, fudgy chunks. Each decadent treat comes individually wrapped or can be purchased by the tray.
Safe Service remains the first priority at all Chick-fil-A restaurants. Ordering and paying for meals through the Chick-fil-A App offers guests a convenient, contactless ordering experience. Guests can also enjoy their favorite Chick-fil-A menu items without leaving home by using one of the delivery options available from select restaurants (minimum order requirements, higher menu prices, and additional fees may apply). For more information on the Chick-fil-A Safe Service standards, visit chick-fil-a.com/safeservice.
For more information about Chick-fil-A and stories about the company's food, people, and guests across the country, visit thechickenwire.chick-fil-a.com.

* Limit one per Chick-fil-A One® account. Subject to availability. Restrictions apply. See full terms at chick-fil-a.com/officialrules.

About Chick-fil-A, Inc.
Atlanta-based Chick-fil-A, Inc. is a family owned and privately held restaurant company founded in 1967 by S. Truett Cathy. Devoted to serving the local communities in which its franchised restaurants operate, and known for its Original Chick-fil-A® Chicken Sandwich, Chick-fil-A serves freshly prepared food in more than 2,600 restaurants in 47 states, Washington, D.C., and Canada.

A leader in customer service satisfaction, Chick-fil-A was named top fast food restaurant in Newsweek's 2019 America's Best Customer Service report and received several honors in QSR's 2019 Reader's Choice Awards, including "The Most Respected Quick-Service Brand" and "Best Brand for Overall Experience". Additionally, Glassdoor named Chick-fil-A one of the top 100 best places to work in 2020. More information on Chick-fil-A is available at www.chick-fil-a.com.
###