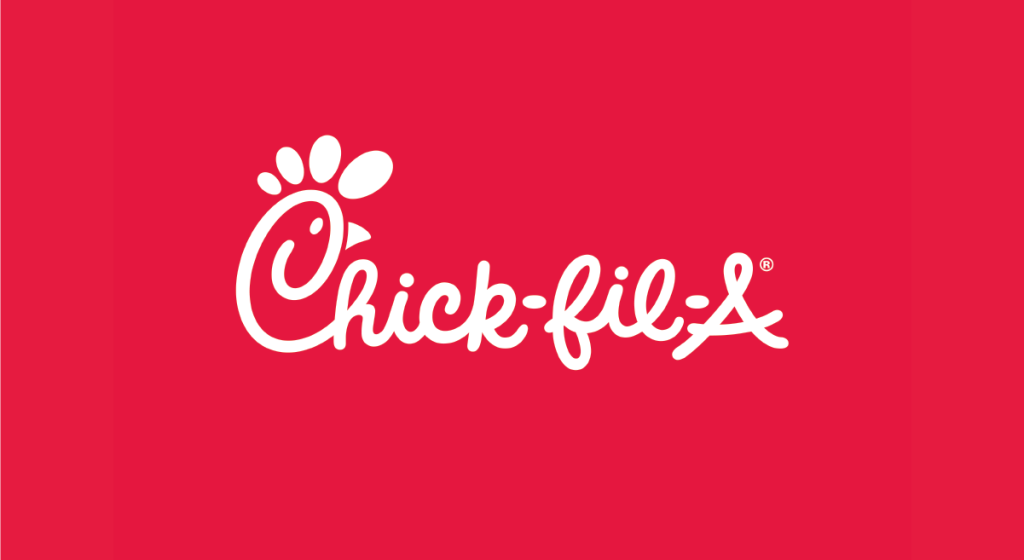 Restaurant will be Owned and Operated by Brooklyn resident Kevin Young, will employ approximately 120 Team Members
NEW YORK (Nov. 8, 2018) – In one week, Manhattan's newest Chick-fil-A restaurant will open three blocks south of Columbus Circle at 918 8th Avenue, between West 55th and West 54th Streets. At more than 5,000 square feet, the restaurant offers a dynamic dining experience with seating for 94 guests, including booths and community tables. Like Chick-fil-A's other NYC locations, 918 8th Avenue will feature innovative ordering technology to facilitate speed and efficiency, and an open restaurant design featuring high ceilings and expansive windows to capture daylight.
The eatery, situated next to New York's new interactive spy museum, SPYSCAPE, was built with both speed and comfort in mind and will cater to both guests who are stopping in for a quick grab-and-go meal or those who want to sit for hours and work.
The restaurant will be owned and operated by Brooklyn resident Kevin Young and will employ approximately 120 team members. Chick-fil-A 918 8th Avenue will be open from 6:30 a.m. to 10 p.m., Monday through Saturday.

Locally Owned and Operated
Raised in Maryland, Young's entrepreneurial drive stemmed from his hardworking family and inspirational sixth-grade teacher who challenged him to chase his passions. Prior to his professional career, he attended the U.S. Naval Academy and achieved the rank of Lieutenant in the U.S. Navy, specializing in submarine operations, communications and nuclear engineering. Most recently he was an Executive at the Federal Reserve Bank of New York where he led the largest currency processing operation in the country, handling more than 19 million banknotes each day. Additionally, Young served as a Project Manager at Procter & Gamble for brands such as Old Spice and Pampers and as an Associate at Goldman Sachs upon moving to New York, where his family relocated in 2013.
Young lives in Brooklyn with his wife Joy, son Noah and daughter Myla. Just weeks away from his restaurant opening, he is most looking forward to coaching and developing his team members.
"My family and I are honored to be opening a Chick-fil-A restaurant in New York City," Young said. "I'm looking forward to coaching and developing my team members in a way that will positively impact their future. I want to instill belief in them the way my mentors believed in me."

Community Citizen
Chick-fil-A is an active contributor to many philanthropic organizations nationwide and its local franchisees are committed to giving back in New York City. Consistent with the other NYC Chick-fil-A locations, Chick-fil-A 918 8th Avenue will partner with New York Common Pantry to provide meals to those in-need. To date, the Chick-fil-A restaurants in New York have donated more than 17,000 pounds of food to the organization.

120 New Jobs for New Yorkers

Chick-fil-A is known for hiring, developing and retaining top talent, and providing a great work environment for team members. Each NYC Chick-fil-A restaurant offers flexible hours, competitive pay and benefits, opportunities for leadership growth, college scholarships, and hands-on training and mentoring by the restaurant owner. Whether candidates are seeking their first job or are seasoned industry professionals, all interested are invited to apply.

Premium Ingredients and Fresh, Handmade Food

Nearly everything on the Chick-fil-A menu is made from scratch daily, including salads made from fresh vegetables and fruit that is hand-chopped throughout the day. The lemonade is made from three simple ingredients: lemon juice, sugar and water. Like all Chick-fil-A restaurants, the chicken served in this restaurant will be 100 percent whole breast meat, without any fillers, hormones or additives. Each chicken breast is hand-breaded to-order and pressure cooked in 100 percent refined peanut oil, which is naturally trans-fat- and cholesterol-free.

The Chick-fil-A First 100 Celebration

Chick-fil-A 918 8th Avenue will officially open for business at 7 a.m. on Thursday, Nov. 15 following a two-hour celebration for its First 100 guests, which begins at 5 a.m. Eligible First 100 participants will be awarded a one-year supply of free Chick-fil-A meals (52 meals total). To be eligible, participants must be 18 years or older, U.S. residents with a valid government-issued photo ID, and reside in select zip codes. Registration will begin at 5 a.m. at the restaurant and will continue until 100 eligible participants are registered or until 7 a.m., whichever comes first. There will be no First 100 overnight campout at this location.
This event is open to guests residing in specific zip codes surrounding the restaurant, inclusive of all zip codes in the five boroughs of NYC. A complete listing of eligible zip codes, Official Rules and other important details can be found at https://thechickenwire.chick-fil-a.com/News/Future-Openings.

Commitment to Customer Service

With a longstanding tradition in the restaurant industry for setting the highest standards in customer service, Chick-fil-A earned a top spot in the 2017 Technomic Consumer Choice Awards for the third year in a row. The company has also earned recognition as one of America's top companies in the 2018 Harris Poll Reputation Quotient study, "Most Inspiring Companies" by Forbes Magazine, and "Top Fast Food Chicken Chain" by Consumer Reports, among other honors.
For more information about Chick-fil-A and stories about the company's food, people and customers across the country, visit chick-fil-a.com. For the latest news and updates at Chick-fil-A, visit the Chick-fil-A 918 8th Avenue Facebook page.




About Chick-fil-A, Inc.
Atlanta-based Chick-fil-A, Inc. is a family owned and privately held restaurant company founded in 1967 by S. Truett Cathy. Devoted to serving the local communities in which its franchised restaurants operate, and known for its original chicken sandwich, Chick-fil-A serves freshly prepared food in more than 2,300 restaurants in 47 states and Washington, D.C.
Chick-fil-A reported more than $9 billion in revenue in 2017, which marks 50 consecutive years of sales growth. A leader in customer service satisfaction, consumers voted Chick-fil-A, Inc. #4 in Harris Poll's annual corporate reputation survey, ranking the company 4th out of 100 in 2018. Chick-fil-A was also recognized for customer experience again in the 2018 Temkin Experience Ratings survey, was named "Best Franchise Brand" in 2018 by Airport Revenue News and was named one of the top 100 best places to work by Glassdoor in 2017. Continuing its founder's legacy of generosity and service, in 2018 Chick-fil-A's Remarkable Futures initiative awarded $14.65 million in scholarships to restaurant Team Members nationwide. In 2017 the company's philanthropic Chick-fil-A Foundation awarded $1.23 million to 23 not-for-profit organizations across 13 states through the True Inspiration Awards. More information on Chick-fil-A is available at www.chick-fil-a.com.

###


Media Contacts:
Media Hotline: (800) 404-7196
Email: cfapressroom@chick-fil-a.com
Twitter: @ChickfilANews