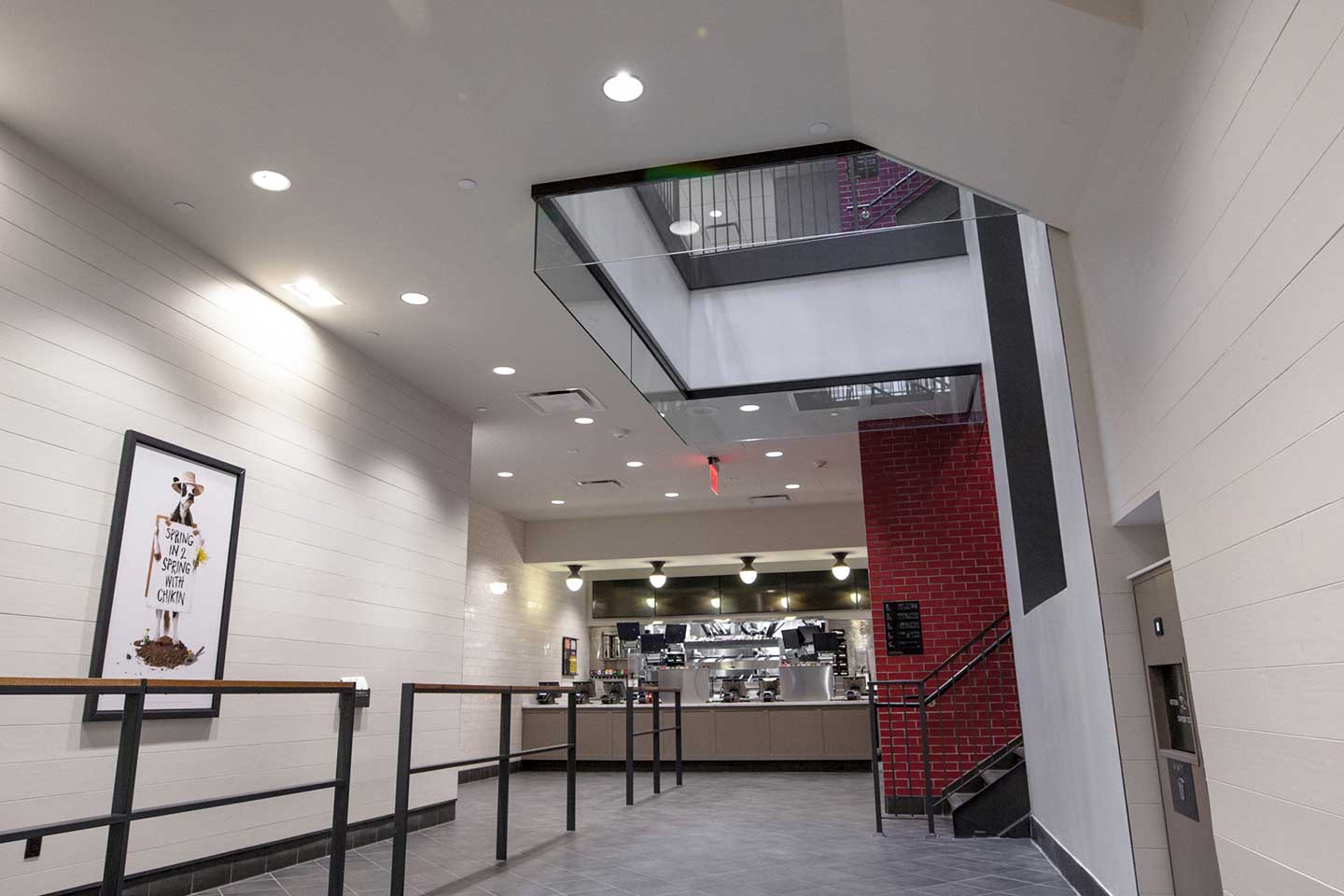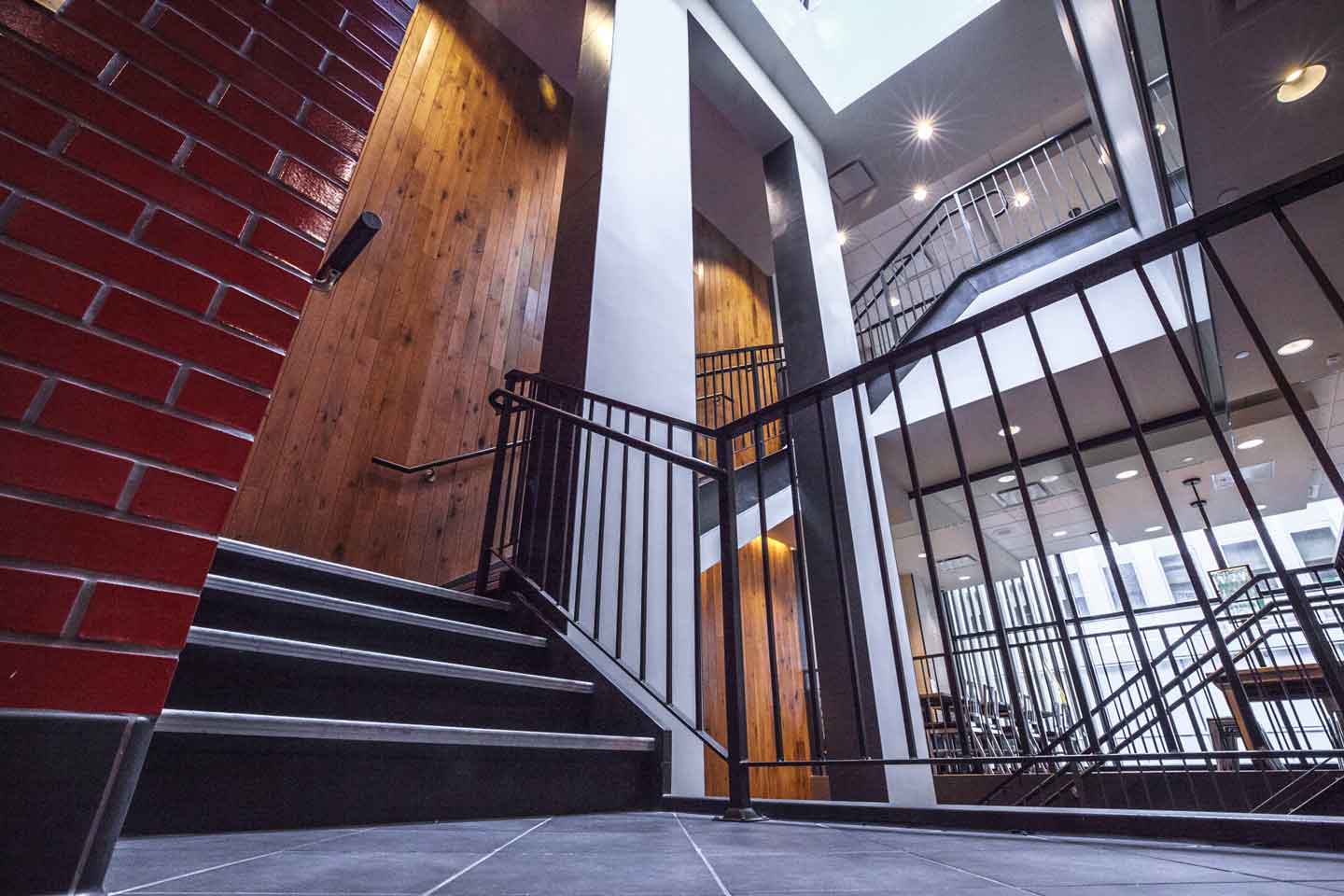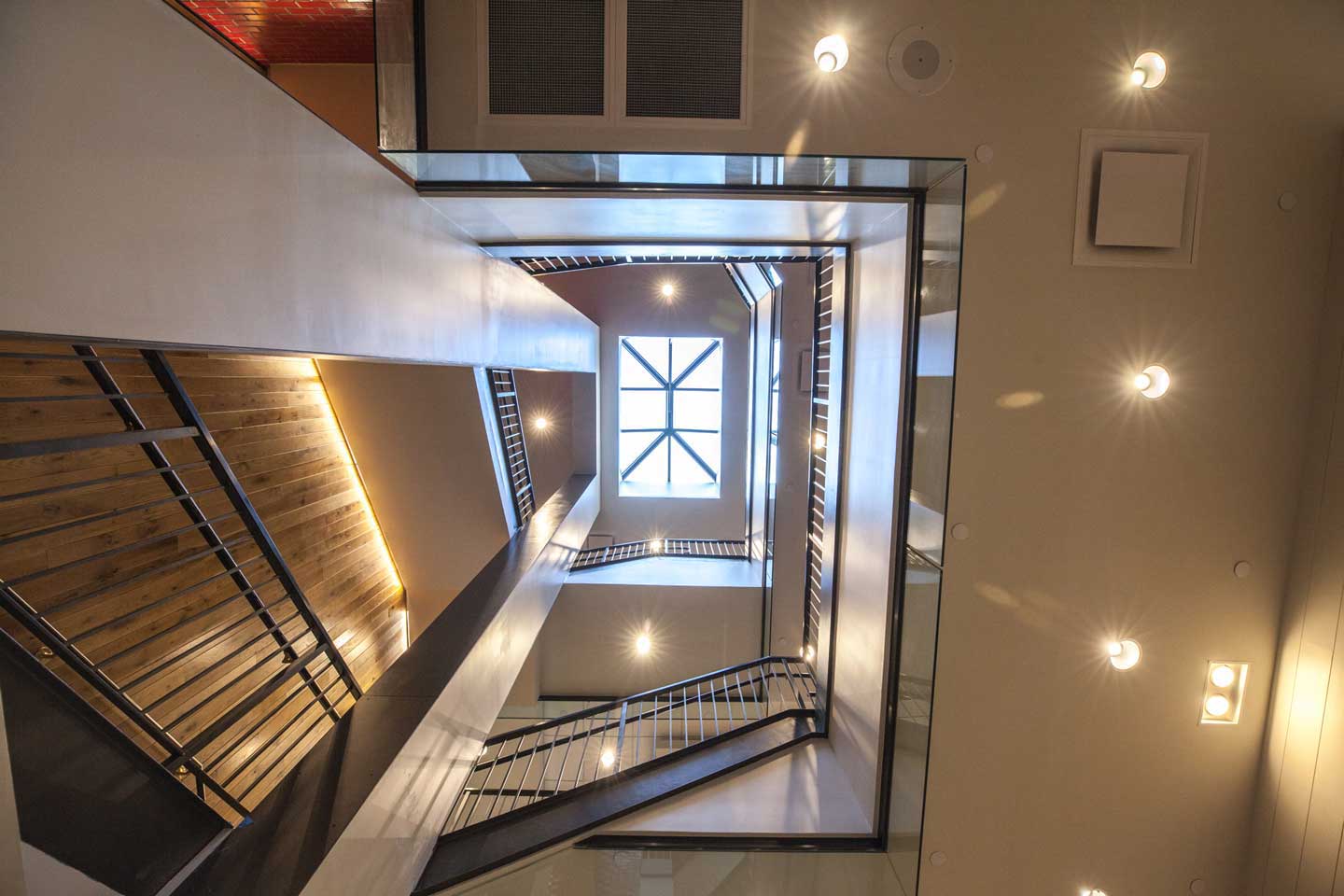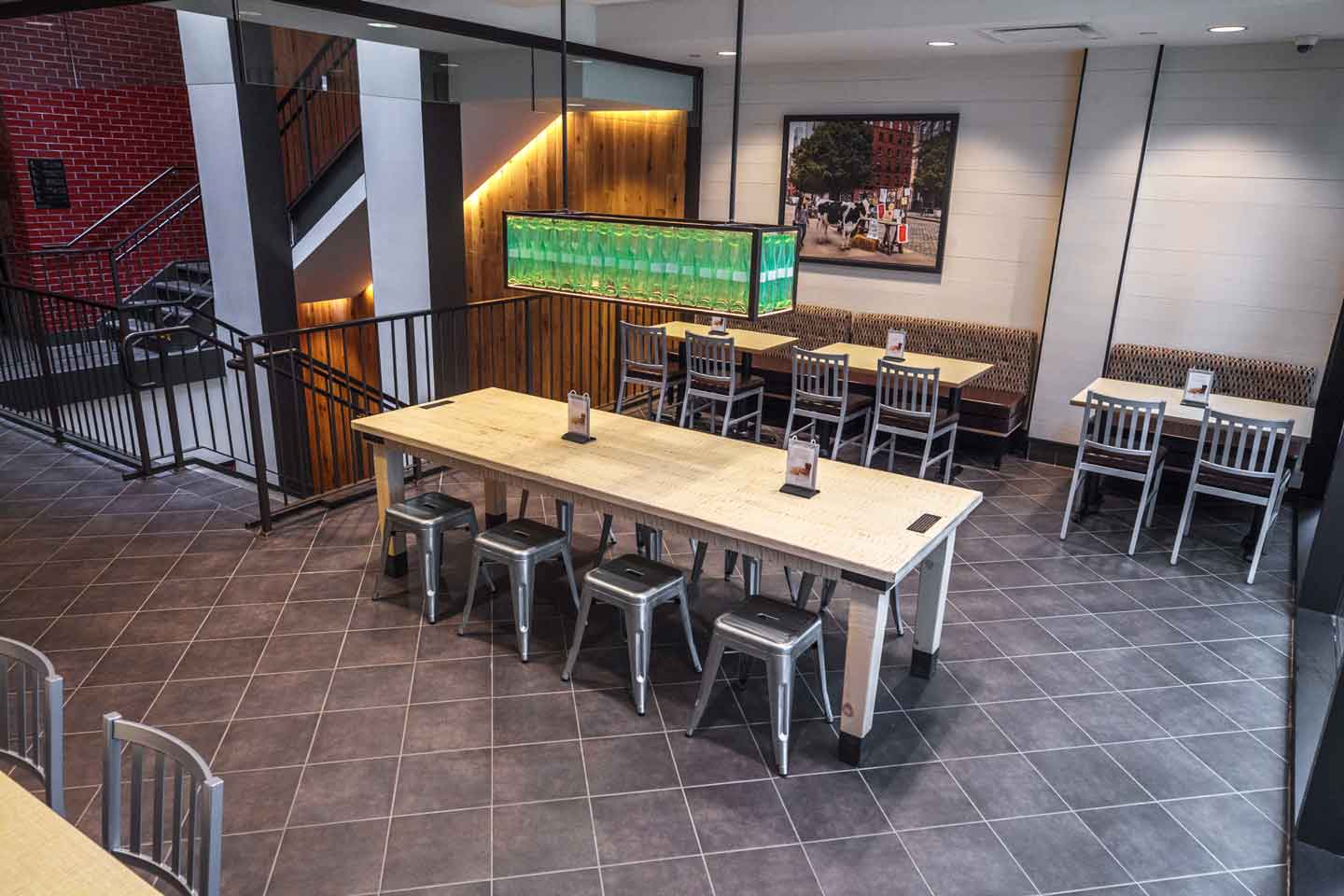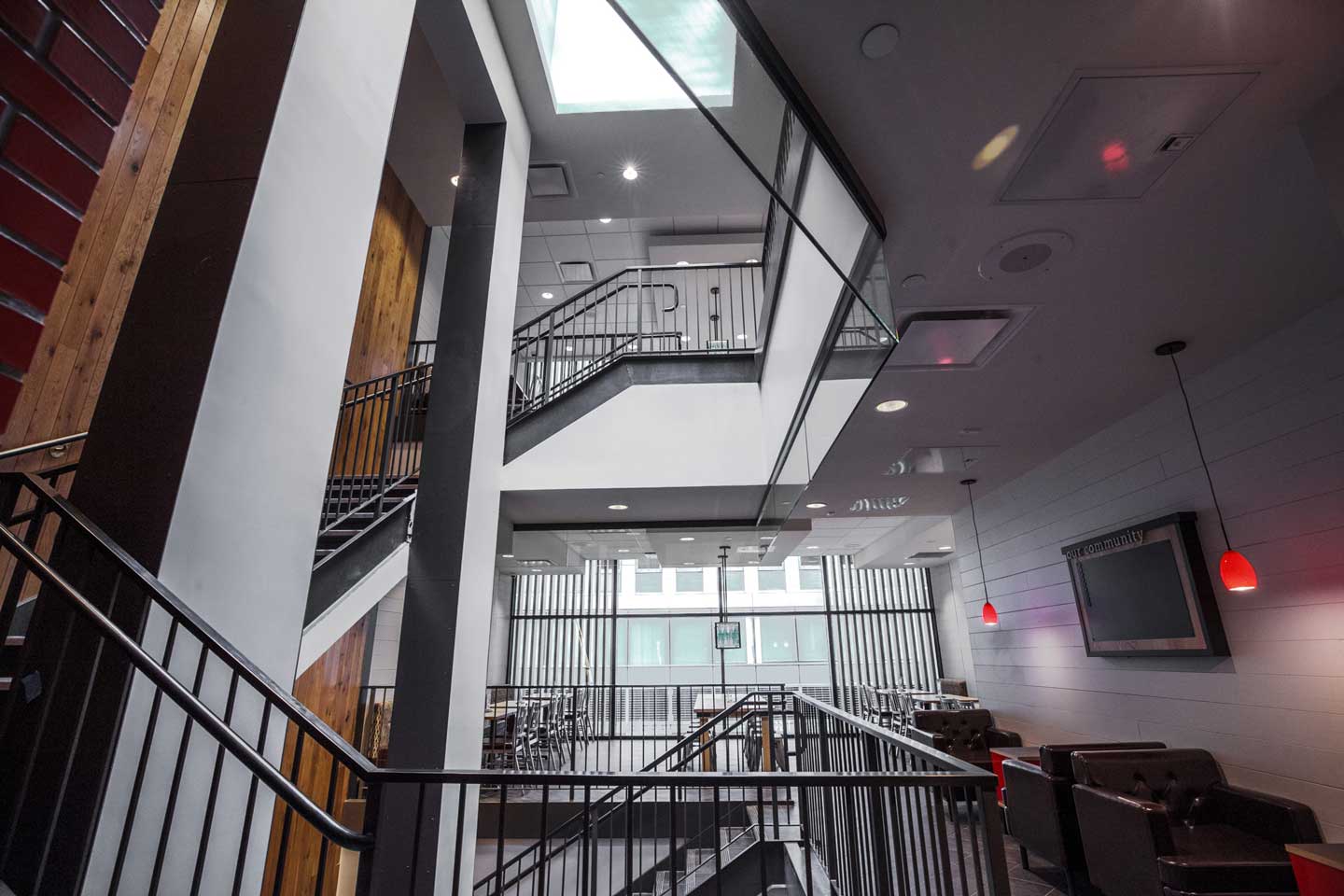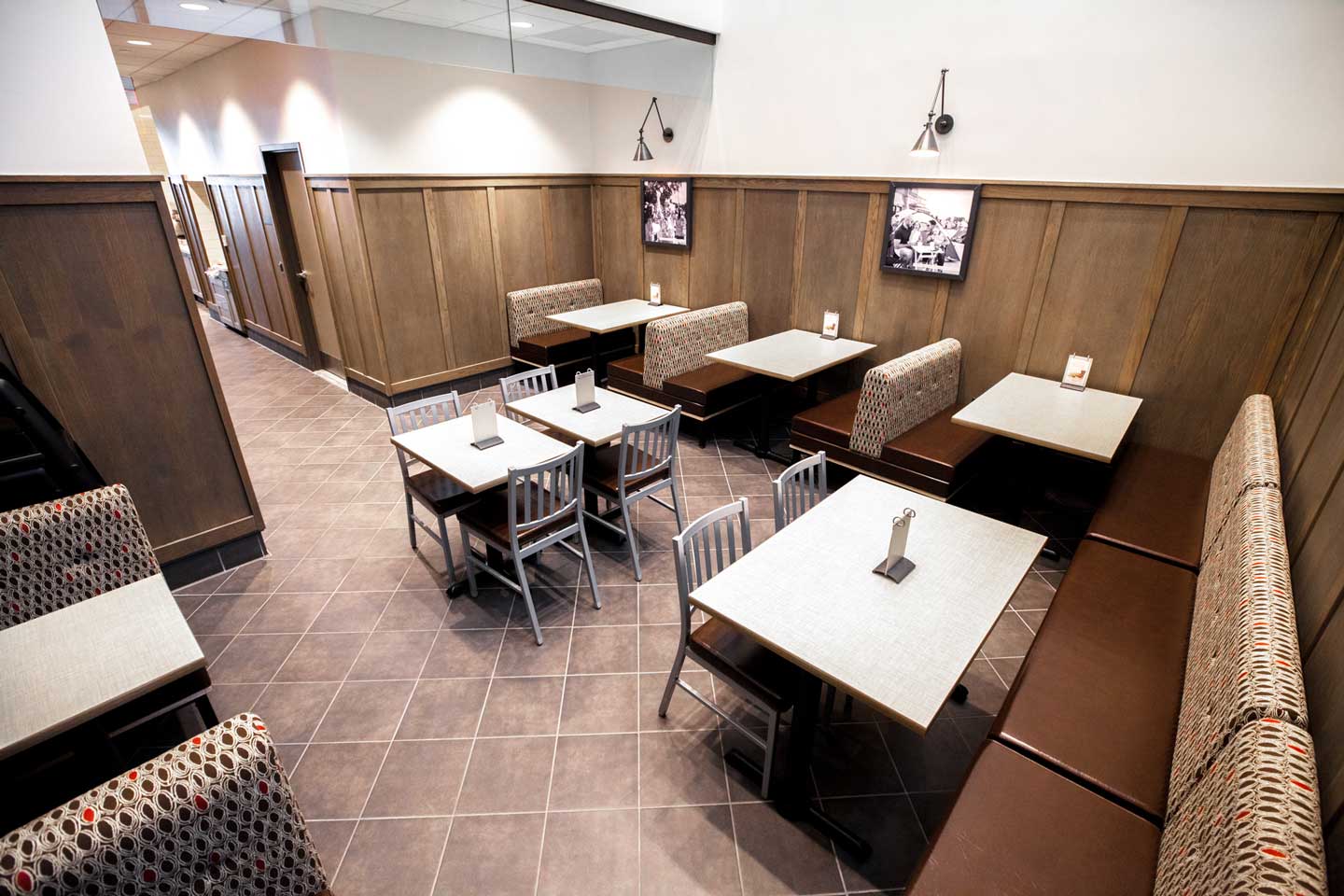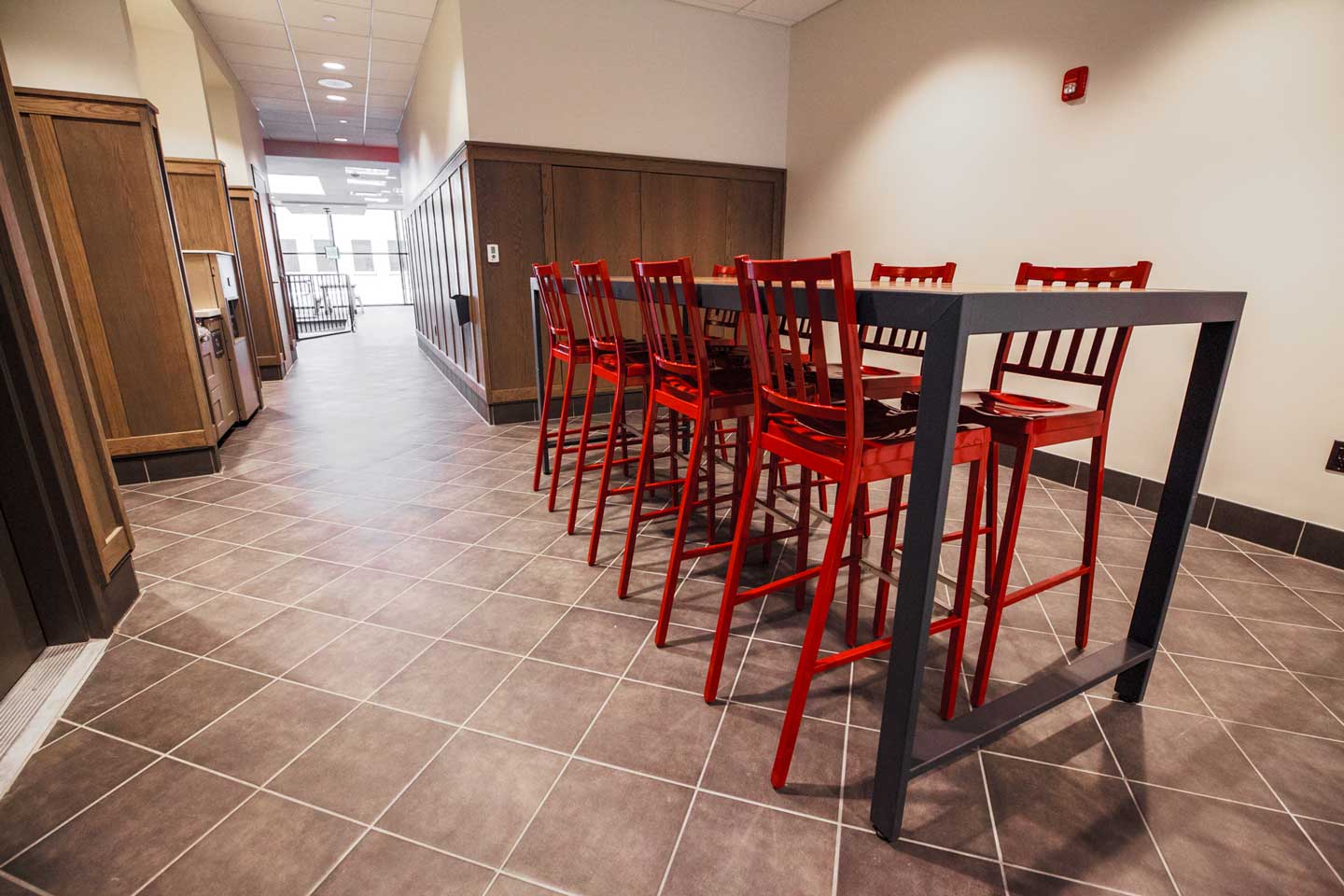 Restaurant to create 150 new jobs
NEW YORK (March 27, 2018) – This week, the first Chick-fil-A restaurant in Lower Manhattan will open in the heart of the Financial District. The franchisee-owned restaurant, located at 144 Fulton Street next to Fulton Center Station, was designed to serve the downtown community and a variety of guests' needs. With five levels, innovative ordering technology, seating for 140 guests and an open-air rooftop dining experience, the restaurant was built to serve guests stopping in for a quick meal, those looking for a place to sit and work, parents and caretakers dining with children, and guests hoping to enjoy a leisurely lunch outside.
The restaurant will be locally owned and operated by downtown resident Luke Cook and will employ more than 150 team members. Chick-fil-A Fulton Street will officially open on Thursday, March 29 at 6:30 a.m.

Locally Owned and Operated
Born and raised in Hammond, La., Cook has been with Chick-fil-A for more than ten years. He started as an hourly Chick-fil-A team member at a restaurant in Atlanta before working his way to becoming a local franchise owner of a Chick-fil-A restaurant in Pennsylvania and later in his hometown in Louisiana. Cook and his family relocated to Lower Manhattan in 2017 to open Chick-fil-A Fulton Street.
"My family and I are honored to be opening a Chick-fil-A restaurant in Lower Manhattan, a part of the city we've always loved," Cook said. "We're so happy to be living, working and raising our children in the most vibrant city and neighborhood in the world. We want this restaurant to be a gathering place for everyone in the community."

Community Citizen
Chick-fil-A is an active contributor to the community and is committed to giving back in New York City. Like the other NYC Chick-fil-A locations, Chick-fil-A Fulton Street will partner with New York Common Pantry to provide meals to those in-need. To date, the Chick-fil-A restaurants in New York have donated more than 17,000 pounds of food to the organization, which serves the city's homeless population. The restaurant will also partner with Feeding Children Everywhere, a social charity that mobilizes groups to assemble healthy meals for children in need. Participants of the grand opening "First 100" celebration will have the opportunity to help assemble 10,000 meals to be distributed locally.

One-of-a-Kind Design Elements
Chick-fil-A Fulton Street was built to accommodate groups of all sizes. At more than 12,000 square feet, Chick-fil-A Fulton Street will span five levels with floor-to-ceiling windows allowing for natural light throughout the entire space. The restaurant features two kitchens, including a basement-level kitchen for cold food prep, three levels of dining for 140 guests, a semi-private group meeting and dining space, and a rooftop terrace. To connect each level, a staircase will extend from the fourth level to the ground floor, accentuated by a skylight.
The restaurant will also offer mobile and in-store technology designed to serve customers quickly and efficiently. Utilizing the company's proprietary "upstream ordering" technology, team members will take orders on tablets as soon as guests walk through the doors, ensuring a shorter queue time. Guests can also order and pay in advance (while also skipping the line) using the Chick-fil-A One™ mobile app. The restaurant will also offer group catering deliveries and off-site pop-ups.

150 New Jobs for New Yorkers
Chick-fil-A is known for hiring, developing and retaining top talent, and providing a great work environment for team members. Each NYC Chick-fil-A restaurant offers flexible hours, competitive pay and benefits, opportunities for leadership growth, college scholarships, and hands-on training and mentoring by the restaurant owner. Chick-fil-A Fulton Street will employ more than 150 team members, with wages starting above New York City's minimum wage. Whether candidates are seeking their first job or are seasoned industry professionals, all interested are invited to apply at CFAFultonStreet.com.

Premium Ingredients and Fresh, Handmade Food
Nearly everything on the Chick-fil-A menu is made from scratch daily, including hand-rolled biscuits, salads made from fresh vegetables and fruit that is hand-chopped throughout the day. The lemonade is made from three simple ingredients: lemon juice, sugar and water. Like all Chick-fil-A restaurants, the chicken served in this restaurant will be 100 percent whole breast meat, without any fillers, hormones or additives. Each chicken breast is hand-breaded to order and pressure cooked in 100 percent refined peanut oil, which is naturally trans-fat- and cholesterol-free. By the end of 2019, every Chick-fil-A restaurant will serve chicken raised without antibiotics.

The Chick-fil-A First 100 Celebration
Chick-fil-A Fulton Street will officially open for business at 6:30 a.m. on Thursday, March 29 following a scavenger hunt and celebration for its First 100 guests on Wednesday, March 28. The scavenger hunt will consist of activities at various locations in Lower Manhattan, awarding a one-year supply for free Chick-fil-A meals (52 meals total) to all successful participants. The scavenger hunt kicks off at 10 a.m., and participants must visit each specified location, complete each activity and return to the restaurant by 2 p.m. To be eligible, participants must be 18 years or older, U.S. residents with a valid government-issued photo ID, and reside in select zip codes. Registration will begin at 6 a.m. at the restaurant and will continue until 100 eligible participants are registered or until 9:30 a.m., whichever comes first. If more than 100 people are on-site when the event officially opens at 6 a.m., a drawing will be held to select the First 100. Those chosen will be required to stay for the duration of the event in order to receive the prize. There will be no First 100 overnight campout at this location.
This event is open to guests residing in specific zip codes surrounding the restaurant, inclusive of all zip codes in the five boroughs of NYC. A complete listing of eligible zip codes, Official Rules and other important details can be found at www.chick-fil-a.com/Locations/Openings in the Fulton Street section.

Commitment to Customer Service
With a longstanding tradition in the restaurant industry for setting the highest standards in customer service, Chick-fil-A recently earned a top spot in the 2017 Technomic Consumer Choice Awards for the third year in a row. The company has also earned recognition as one of America's top companies in the 2018 Harris Poll Reputation Quotient study, "Most Inspiring Companies" by Forbes Magazine, and "Top Fast Food Chicken Chain" by Consumer Reports, among other honors.
Chick-fil-A Fulton Street is located at 144 Fulton Street and will be open from 6:30 a.m. to 10 p.m., Monday through Saturday, beginning March 29. For more information about Chick-fil-A and stories about the company's food, people and customers across the country, visit chick-fil-a.com. For the latest news and updates at Chick-fil-A, visit the Chick-fil-A Fulton Street Facebook page.


# # #
About Chick-fil-A, Inc.
Atlanta-based Chick-fil-A, Inc. is a family owned and privately held restaurant company founded in 1967 by S. Truett Cathy. Devoted to serving the local communities in which its franchised restaurants operate, and known for its original chicken sandwich, Chick-fil-A serves freshly prepared food in more than 2,200 restaurants in 47 states and Washington, D.C.
Chick-fil-A reported over $9 billion in revenue in 2017, which marks 50 consecutive years of sales growth. A leader in customer service satisfaction, Chick-fil-A earned the Chicken Restaurant Brand of the Year honors for the fourth consecutive year in the 2017 Harris Poll EquiTrend Study. Chick-fil-A also received the top score among fast food brands and one of the top 10 scores overall for customer experience in the 2017 Temkin Experience Ratings survey, and was named one of the top 100 best places to work by Glassdoor. Continuing its founder's legacy of generosity and service, in 2017 the company's philanthropic Chick-fil-A Foundation awarded $1.23 million to 23 not-for-profit organizations across 13 states through the True Inspiration Awards and almost $9 million in scholarships to restaurant team members nationwide. More information on Chick-fil-A is available at www.chick-fil-a.com.

Media Hotline: (800) 404-7196
Email: cfapressroom@chick-fil-a.com
Twitter: @ChickfilANews