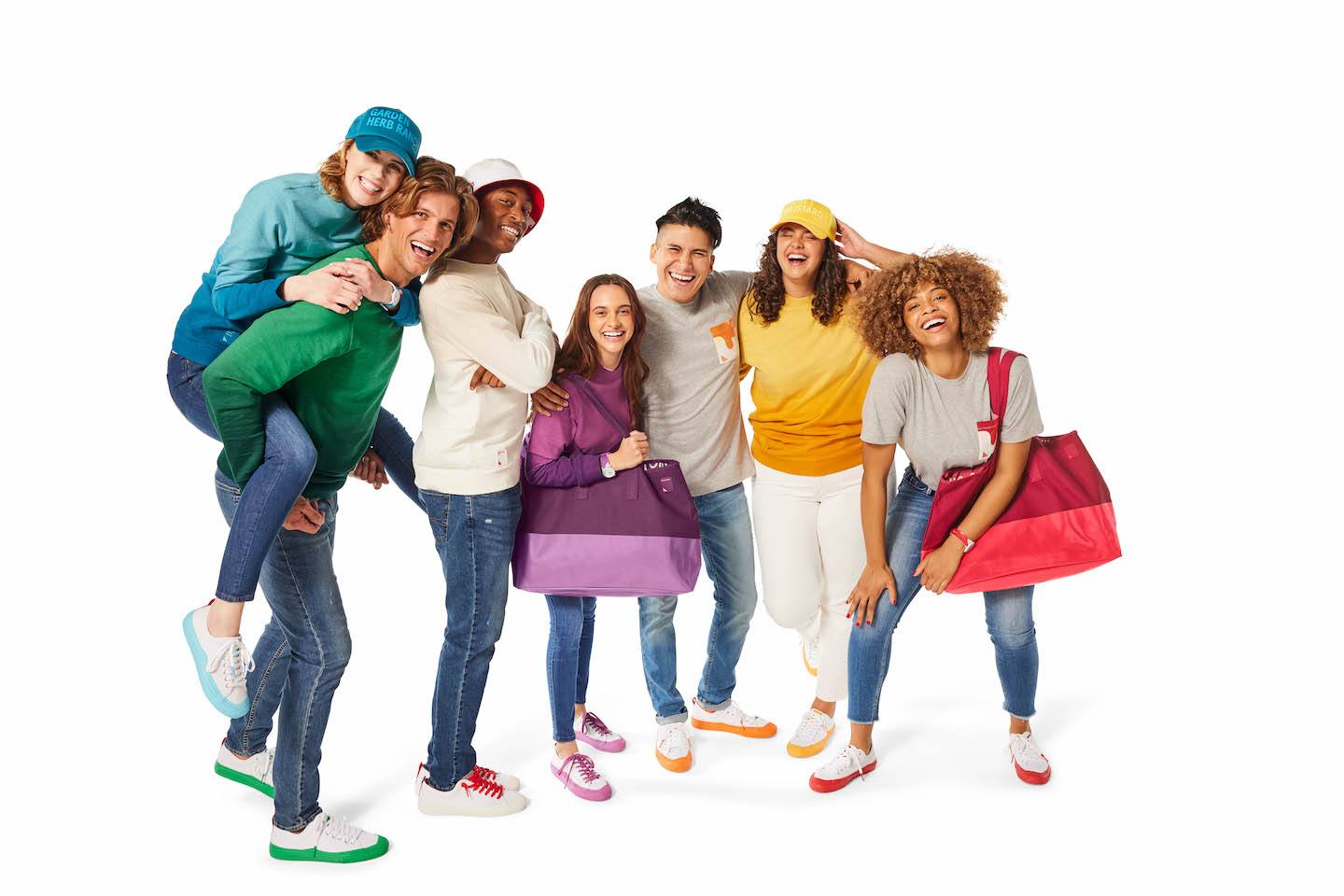 ATLANTA (April 17, 2023) – Chick-fil-A® is giving its signature sauces the spotlight this April. For the first time, the brand will launch a limited-edition collection of sauce-themed merchandise, which will be sold online and features new apparel and goods that spotlight the brand's popular sauce flavors. Fans can continue the celebration as two additional flavors of 16 fluid ounce Barbecue and Sweet & Spicy Sriracha Bottled Sauces arrive on shelves of retailers nationwide.
"At Chick-fil-A, we love that our guests have such passion for sauces. We wanted to create a way for fans to celebrate their favorite sauce flavors in style – beyond the restaurant. With signature sauce color palettes, the new merchandise line offers all the sauce, without the spill – featuring everything from sauce drip t-shirts to accessories inspired by each flavor. Plus, guests have even more opportunities to enjoy their favorite sauce at home this spring with two new Bottled Sauce options coming to grocery and retail." said Sara Storck, senior director of brand strategy.

New drip: Chick-fil-A's first sauce-themed merchandise collection

Following a sold-out first merchandise collection last November, available through the new Shop Chick-fil-A™ e-commerce site, Chick-fil-A is tapping into its guests' passion for sauce and designed a colorful collection with them in mind. Available April 17th, the new line features 11 quality clothing items and a variety of sauce-styled accessories that will be sold exclusively through shop.chick-fil-a.com: a tote bag, bucket and trucker hats, sneakers, a crewneck sweatshirt, pocket tee, water bottle, watch, socks, shoelaces and an enamel pin. Also, part of the collection is a key chain sold exclusively in participating restaurants nationwide. All items, ranging from $6-$80, will be available in the colors representing the seven different sauce varieties while supplies last: Chick-fil-A® Sauce, Honey Mustard, Barbecue, Polynesian Sauce, Sweet & Spicy Sriracha, Zesty Buffalo and Garden Herb Ranch.

From our stores to your shelves

Extending the sauce celebration further, Chick-fil-A fans can dip into more sauce flavors in the comfort of their own home. Chick-fil-A is launching 16 fluid ounce bottles of Barbeque Sauce and Sweet & Spicy Sriracha Sauce in participating grocery, Walmart and Target retailers nationwide. These two sauces expand the brand's retail lineup by joining Chick-fil-A® Sauce and Polynesian Sauce, which launched nationally in October 2020.

Prices for the Chick-fil-A Bottled Sauces vary by retailer and location, so please check with your local store for availability and pricing information.

Looking for inspiration for the perfect pairings of Chick-fil-A signature sauces and your favorite menu item? Head to The Chicken Wire® website for the inside scoop!

About Chick-fil-A, Inc.  

Atlanta-based Chick-fil-A, Inc. is a restaurant company known for the Original Chick-fil-A® Chicken Sandwich and signature hospitality. Represented by more than 190,000 Team Members, Operators and Staff, Chick-fil-A® restaurants serve guests freshly prepared food at more than 2,800 restaurants in the United States, Puerto Rico and Canada. The family-owned and privately held restaurant company was founded in 1967 by S. Truett Cathy and is committed to serving the local communities in which its franchised restaurants operate.     

Known for its leadership and growth opportunities, in 2022 Chick-fil-A was named a Best Employer in America by Forbes and a top company for career opportunities for Black employees by Glassdoor. The company was also awarded the Employee's Choice by Glassdoor honoring top CEOs and was named a Culture 500 Culture Champion in 2020. A leader in customer service, Chick-fil-A was named QSR magazine's Drive-Thru Restaurant of the Year in 2021. More information on Chick-fil-A is available at www.chick-fil-a.com and @ChickfilANews. 
Contact:
Corporate Media Hotline: (800) 404-7196
Email: cfapressroom@chick-fil-a.com
Twitter: @ChickfilANews
###