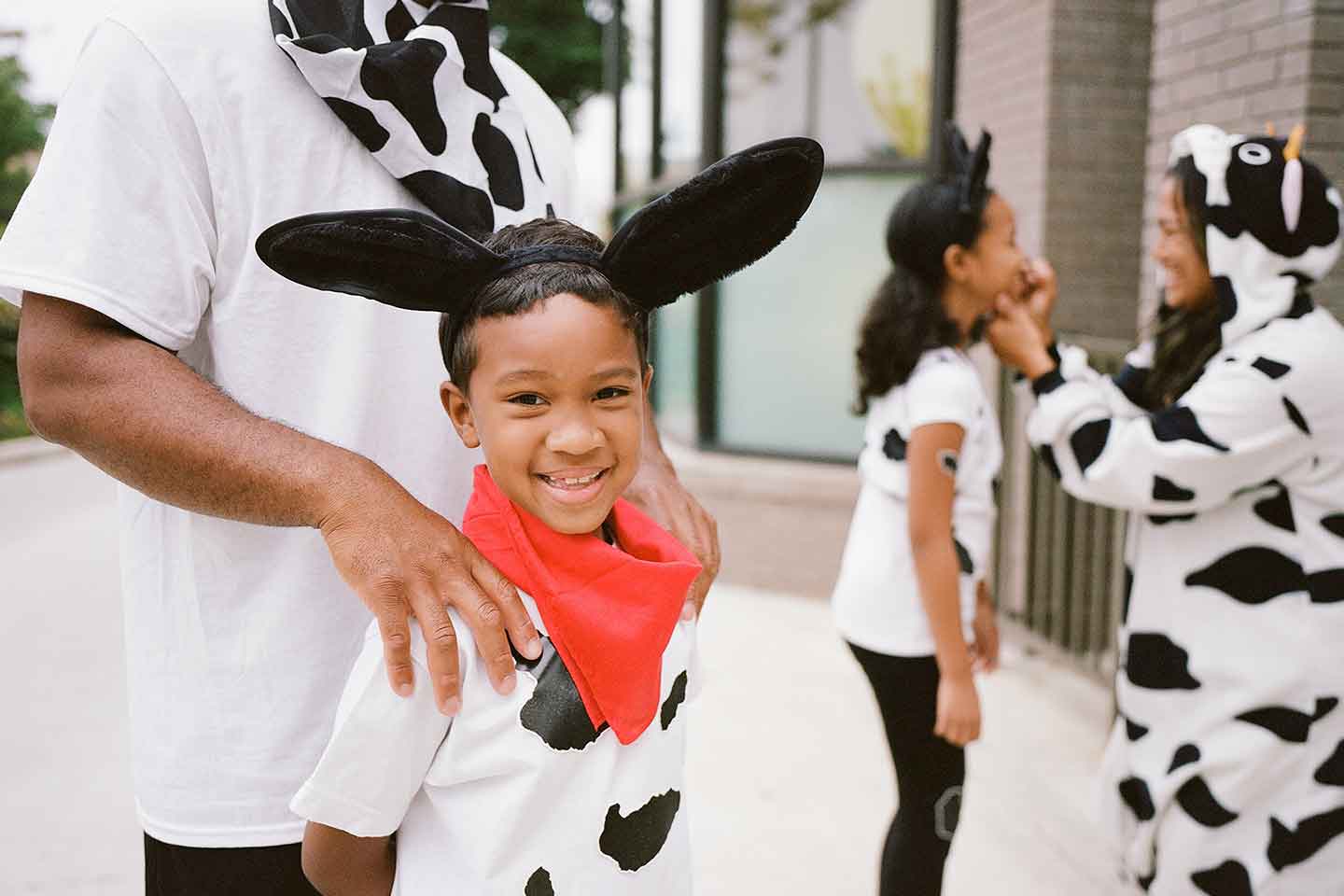 Customers are invited to dress like their favorites bovines, eat free and celebrate the cows
ATLANTA (June 26, 2018) – Mark your calendars: Chick-fil-A is celebrating its 14th annual Cow Appreciation Day on Tuesday, July 10, 2018. Restaurants nationwide will offer a free entrée to any customer who visits the restaurant dressed as a cow. Chick-fil-A's largest single-day customer appreciation event, Cow Appreciation Day, celebrates the company's iconic "Eat Mor Chikin®" Cows.
Adult customers who dress in any type of cow attire will be rewarded with a free Chick-fil-A entrée, such as an Original Chicken Sandwich, Grilled Nuggets or breakfast favorite, the Chick-fil-A Chicken Biscuit. Children will receive a free Kid's Meal for dressing in a cow costume. Guests can visit www.CowAppreciationDay.com for more information.
The Cow Appreciation Day celebration will last from restaurant opening through 7 p.m. local time (check local individual restaurant listings for hours).
This year's Cow Appreciation Day marks the 23rd anniversary of Chick-fil-A's award-winning marketing campaign. In addition to the clever roadside billboards that made them famous, the Eat Mor Chikin Cows make an appearance in Chick-fil-A's merchandise, point-of-purchase materials, promotions and advertising campaigns.
All free-standing Chick-fil-A restaurants will have an active Cow Appreciation Day Snapchat filter that will allow guests to share their experience with friends and family.

# # #
About Chick-fil-A, Inc.
Atlanta-based Chick-fil-A, Inc. is a family owned and privately held restaurant company founded in 1967 by S. Truett Cathy. Devoted to serving the local communities in which its franchised restaurants operate, and known for its original chicken sandwich, Chick-fil-A serves freshly prepared food in more than 2,200 restaurants in 47 states and Washington, D.C.
Chick-fil-A reported over $9 billion in revenue in 2017, which marks 50 consecutive years of sales growth. A leader in customer service satisfaction, consumers voted Chick-fil-A, Inc. #4 in Harris Poll's annual corporate reputation survey, ranking the company 4th out of 100 in 2018. Chick-fil-A was also recognized for customer experience again in the 2018 Temkin Experience Ratings survey, was named "Best Franchise Brand" in 2018 by Airport Revenue News and was named one of the top 100 best places to work by Glassdoor in 2017. Continuing its founder's legacy of generosity and service, in 2017 the company's philanthropic Chick-fil-A Foundation awarded $1.23 million to 23 not-for-profit organizations across 13 states through the True Inspiration Awards and almost $9 million in scholarships to restaurant Team Members nationwide. More information on Chick-fil-A is available at www.chick-fil-a.com.
Media Contacts:
Chick-fil-A Media Hotline
Phone: (800) 404-7196
Email: cfapressroom@chick-fil-a.com