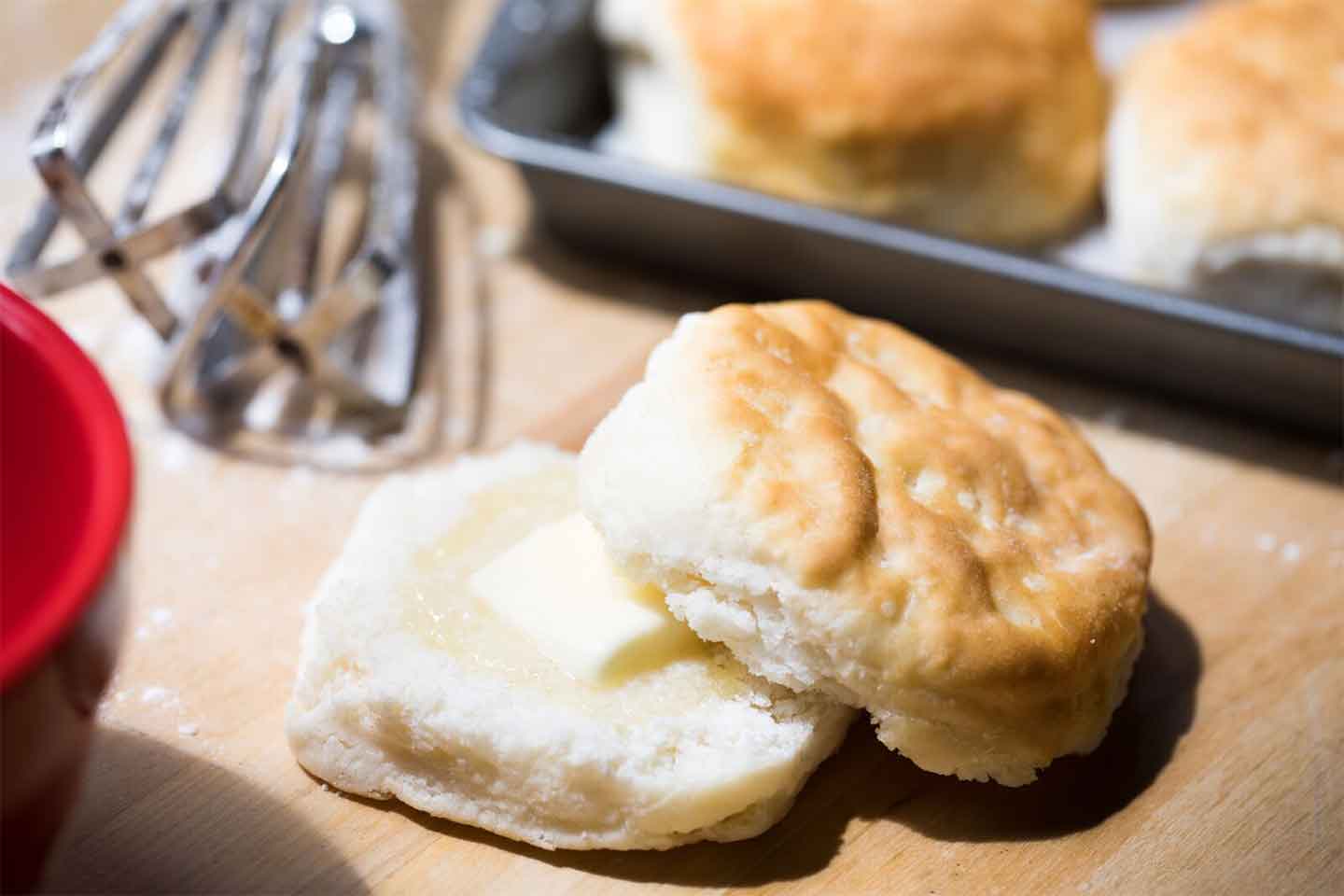 Baking up buttery goodness since 1986
What better way to start a morning than with a delicious Chick-fil-A Biscuit? It's hard to pass up that offer. Chick-fil-A has been making the scrumptious breakfast item for decades. Whether you prefer yours with chicken, egg or simply buttered, here are some fun facts guests may not already know about the fan-favorite food!
• Each Chick-fil-A Biscuit is handmade.
Yes, it may take some extra time, but having each delectible biscuit handmade and baked fresh throughout the morning at each restaurant makes a difference. Our fans think so, and the numbers back it up…
• Customers ordered 133 million biscuits in 2018.
That's a lot of Biscuits! While Atlanta may be home to the Original Chicken Sandwich, fans there also love their Chick-fil-A Biscuits. Nearly 20.3 million were ordered in Atlanta last year alone.
• Biscuits take longer to make than any other breakfast item.
Team Members who master the skill of handrolling Chick-fil-A's Biscuits start their day pretty early. Like, before-the-sun-comes-up early. From beginning to end, the process for each batch of biscuits takes around 30 minutes. Team Members arrive before 5:30 a.m. to begin baking, and continue baking fresh handrolled biscuits throughout the morning, until the restaurant stops serving breakfast.
• One tray is always ready to serve.
There are 20 Biscuits on one tray. When one tray is removed from the oven, another is immediately placed inside. That means there are always 20 fresh biscuits ready to serve at Chick-fil-A from 6 AM until 10:30 AM.
• Biscuits are buttered before they are toasted.
What's the secret to that great Biscuit taste? Everyone may have his or her own specific answers…but it may be the fact that each Biscuit is buttered before it is put into the oven. That way the butter sinks into the bread as it rises.