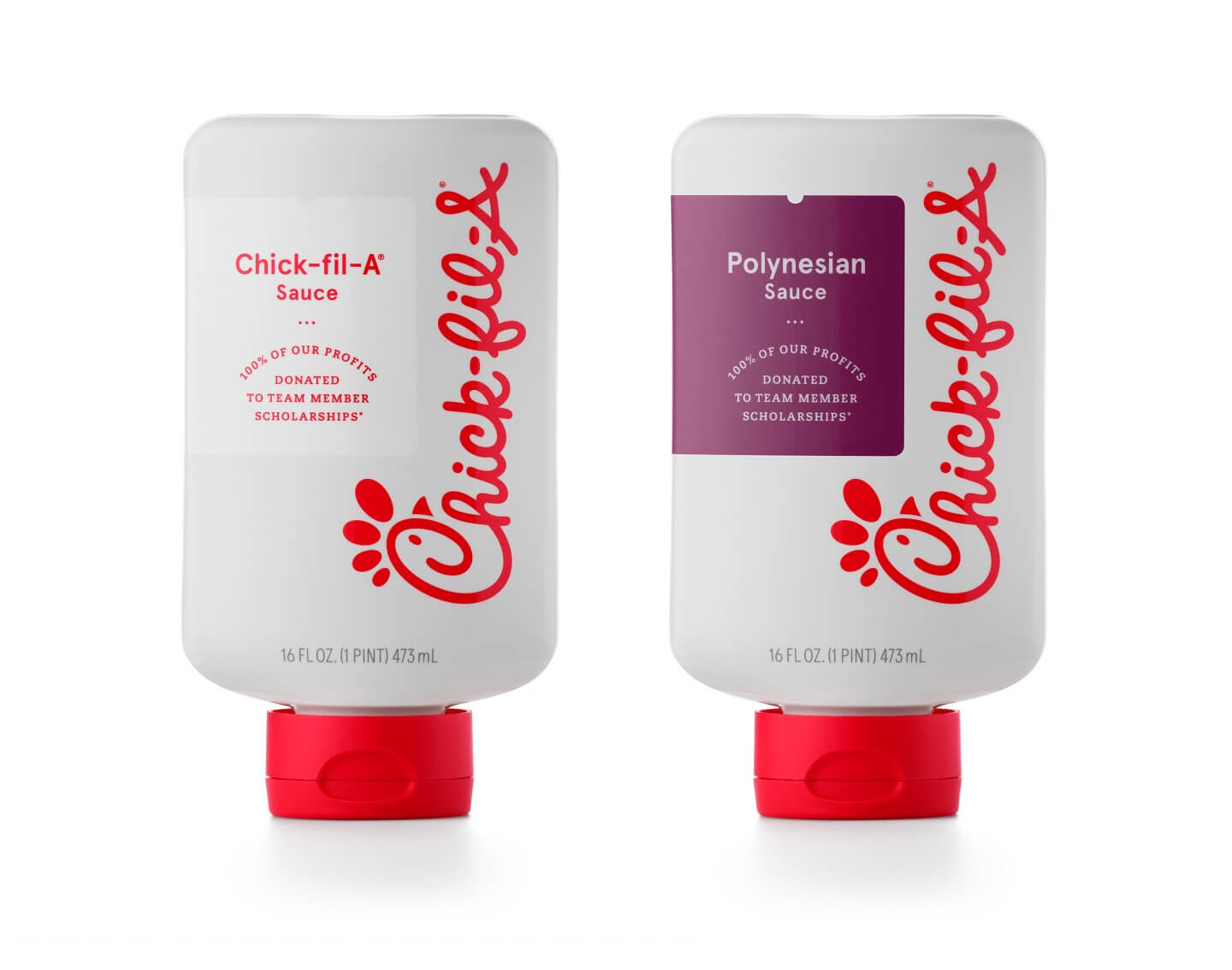 Big news for sauce enthusiasts – bottles of our signature Chick-fil-A and Polynesian Sauces are now available for purchase at select retailers across the country!
Where can you buy Chick-fil-A Bottled Sauces?

Chick-fil-A fans can now purchase 16-ounce bottles of our signature Chick-fil-A and Polynesian Sauces at retail stores across the country. Participating retailers include Food Lion, Harris Teeter, HEB, Publix, Target, Walmart, Winn-Dixie, Kroger, Albertson's and Safeway. Check with your local retail store to confirm availability.
Sauce with a purpose

And what could be even better than being able to dip, drizzle and pour your favorite sauces at home? When you reach for that Bottled Sauce on the shelf, know that you're also supporting the dreams of restaurant Team Members.

With every retail store purchase of a 16-ounce bottled sauce, 100% of the royalties received by Chick-fil-A, Inc. from the sale will be donated to the Chick-fil-A Remarkable Futures Scholarship Initiative. Since being introduced at retail stores in select states last April, Botted Sauce proceeds have helped fund nearly 400 scholarships, providing support for Team Members to pursue their educational goals.

Since 1970, Chick-fil-A has helped nearly 66,000 Team Members pay for college through a total investment of $110 million in scholarships, with $19 million in scholarships being awarded to 7,492 restaurant Team Members in 47 states, Washington, D.C. and Canada just this year.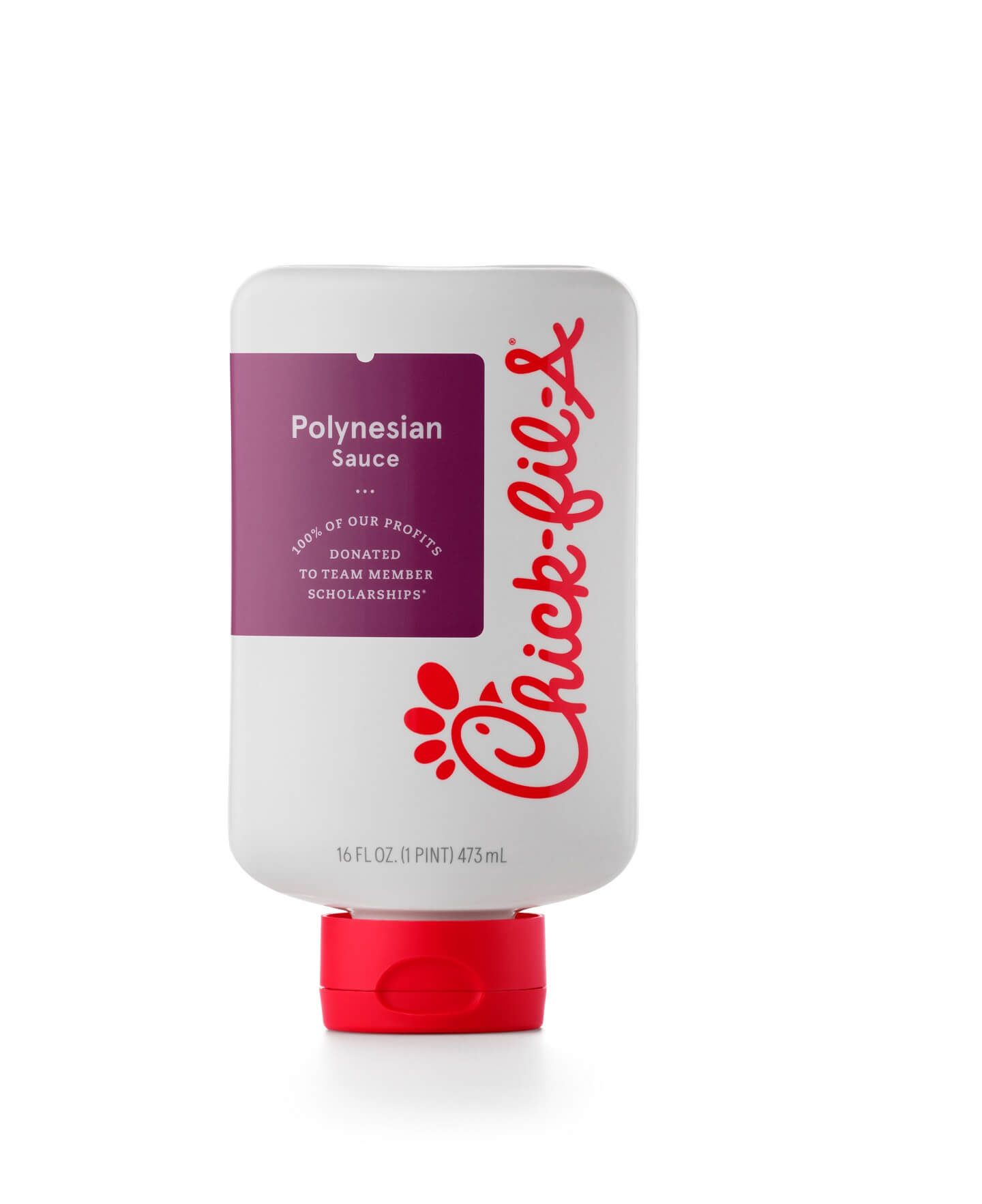 Can't find Bottled Sauces at your local retail store?

We've got you covered! Individual 8-ounce bottles of Chick-fil-A, Polynesian, Barbeque, Honey Mustard and Garden Herb Ranch Sauces are also available for purchase at participating restaurants nationwide. Customers should check the Chick-fil-A App or contact their local restaurant to confirm availability.