Peppermint Chocolate Chunk Cookie Sandwiches
From gingerbread to sugar, cookies are the classic indulgence during the holidays. But who says you have to stop there? Inspired by a favorite bakery sweet, this simple recipe featuring Chick-fil-A's Chocolate Chunk Cookies puts a jolly twist on your go-to holiday dessert.

Supplies:
• Chocolate Chunk Cookie Tray (ordered off the Catering menu – small tray serves 12 and large tray serves 24)
• Peppermint or vanilla ice cream
• Peppermints
• 1 plastic bag
• Mallet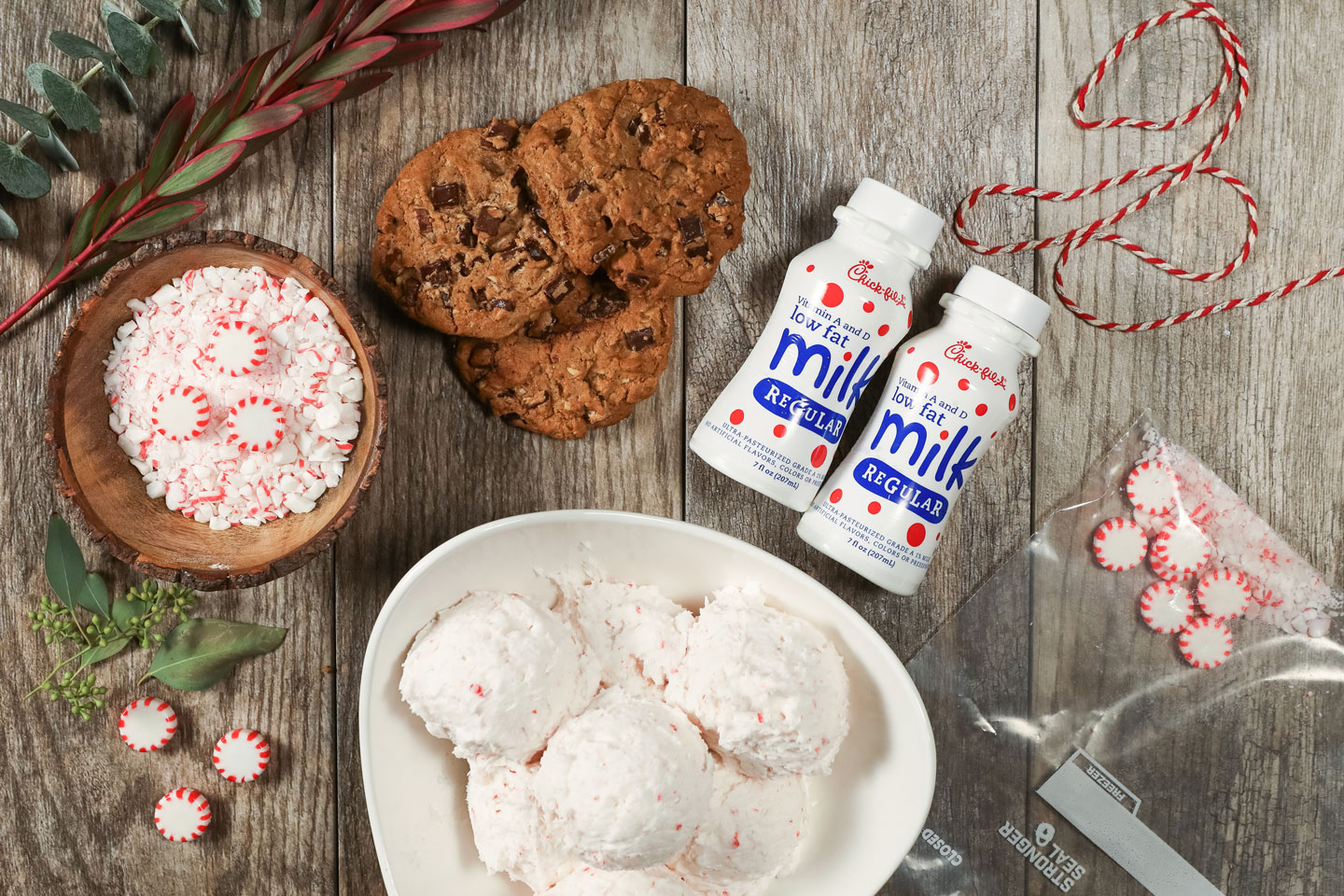 Directions:
• Place peppermints in a large plastic bag and crush using mallet.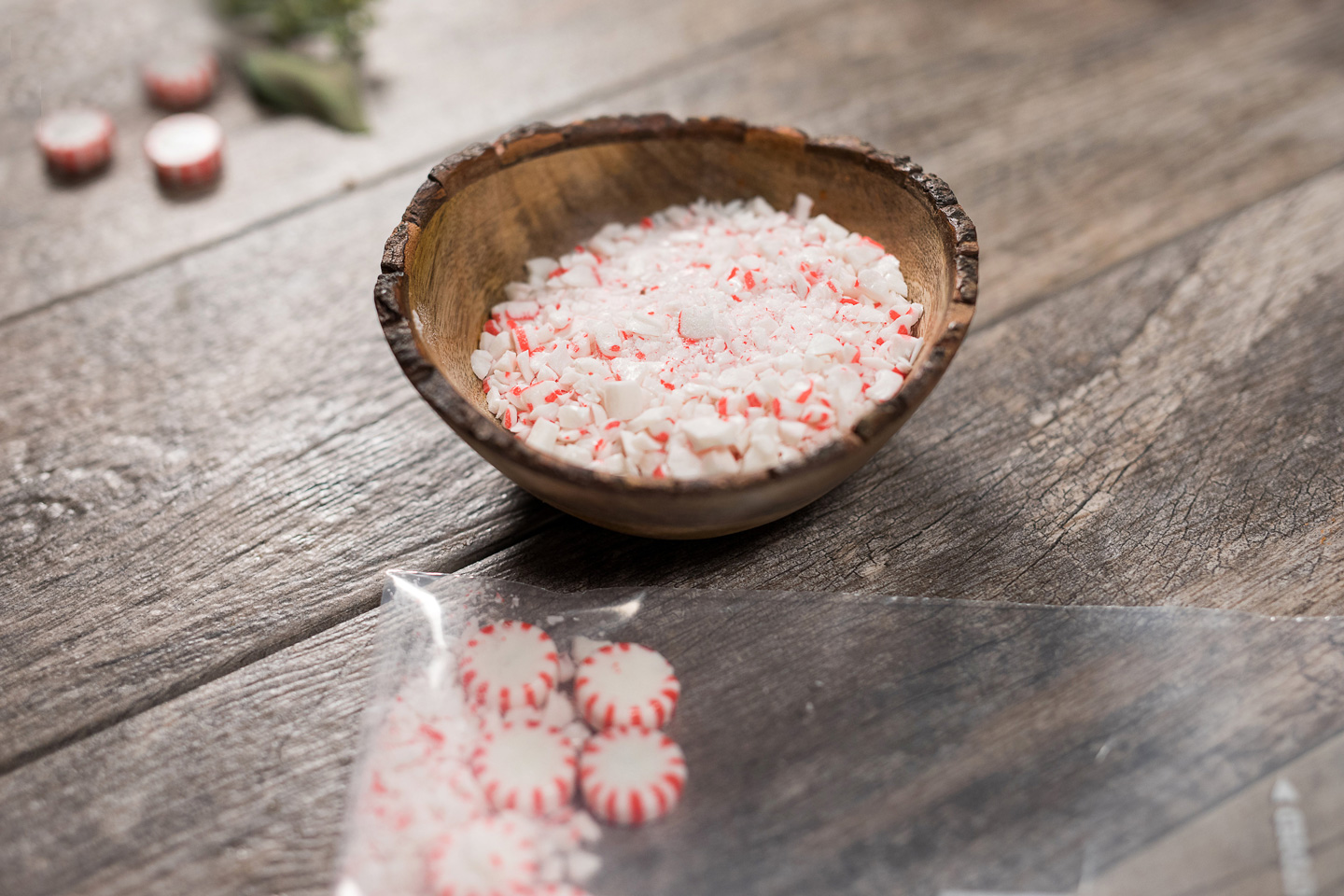 • Scoop slightly thawed peppermint or vanilla ice cream between two Chocolate Chunk Cookies.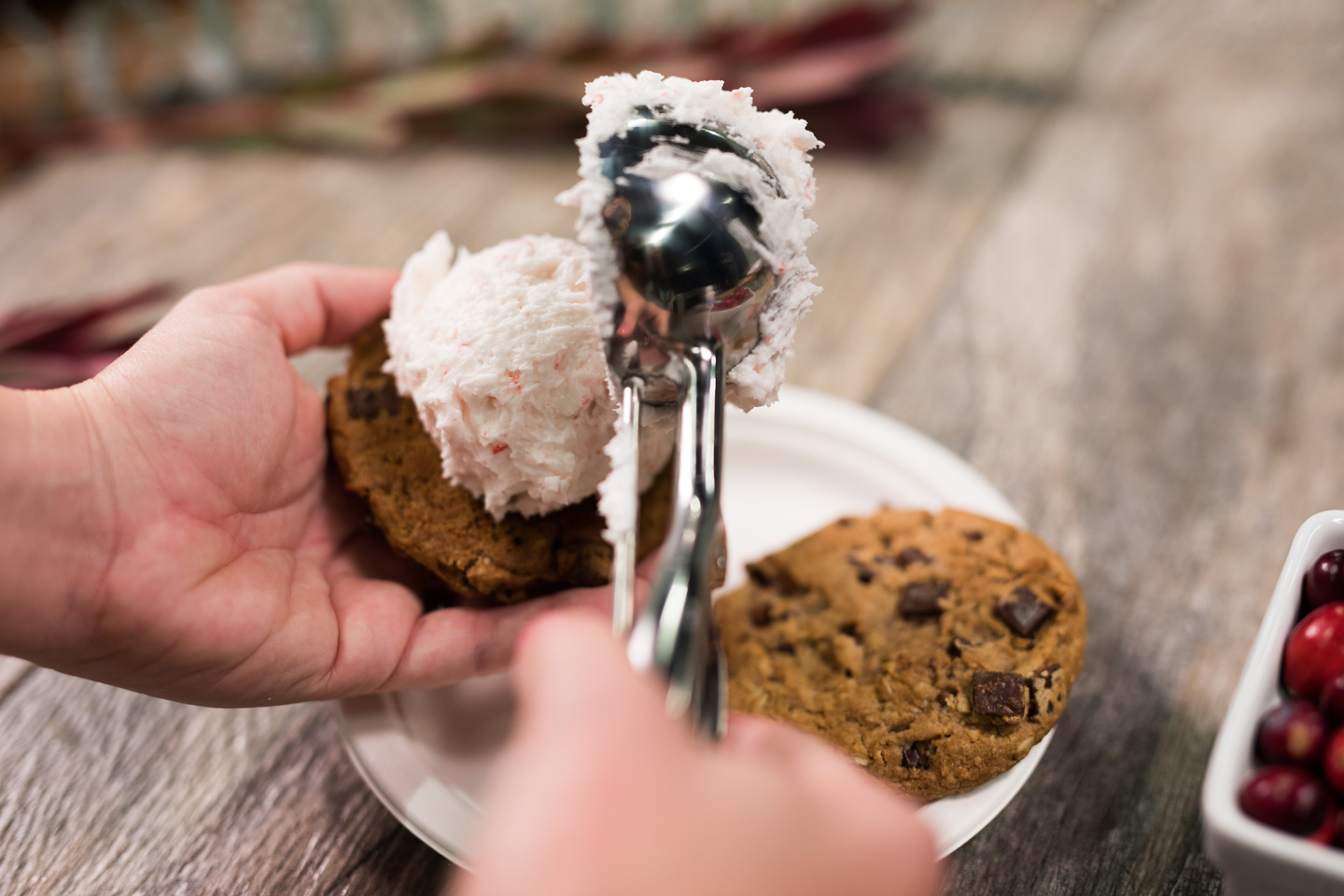 • Take your cookie sandwich and roll the sides in crushed peppermint pieces.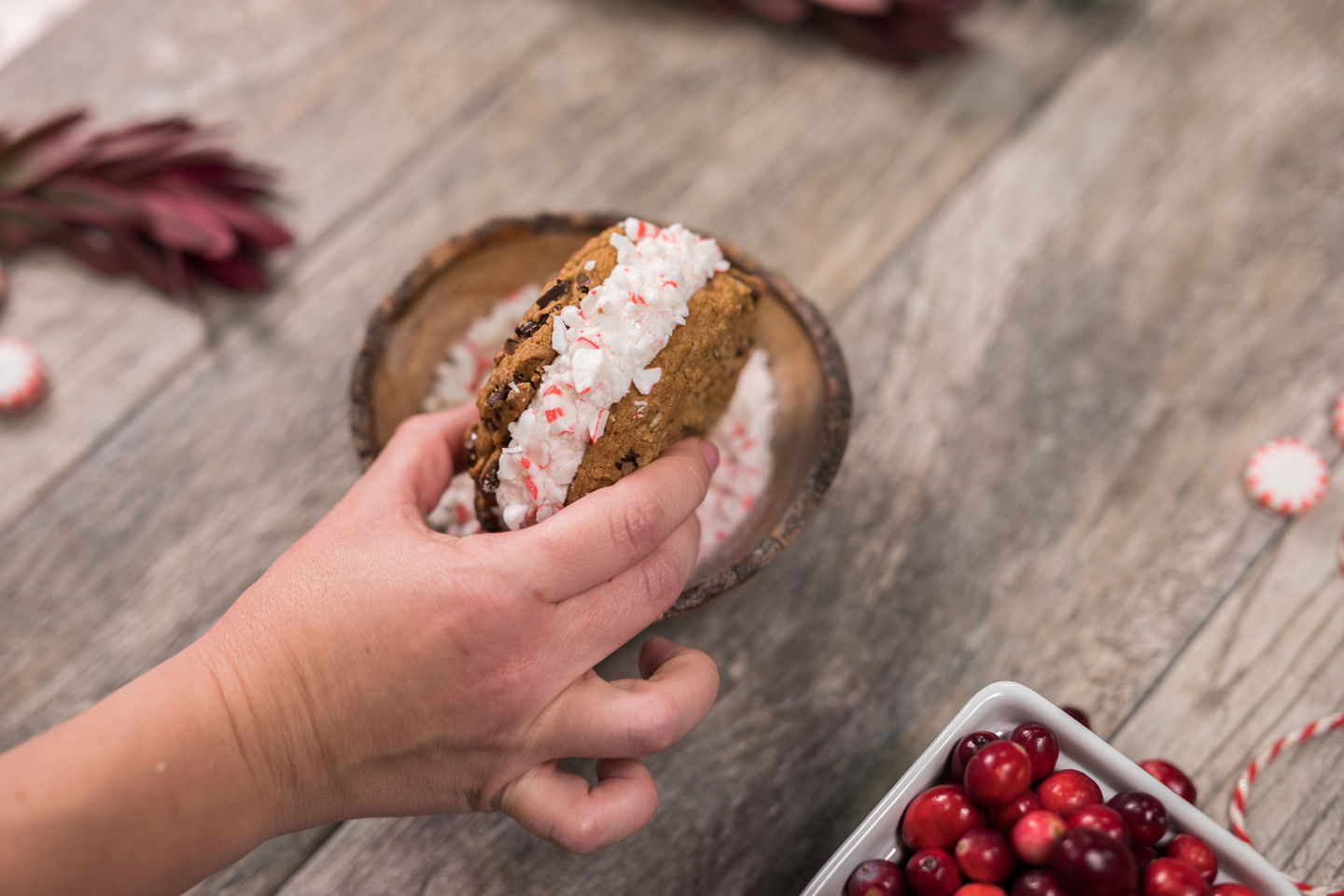 • Grab a glass of milk for dunking and enjoy!