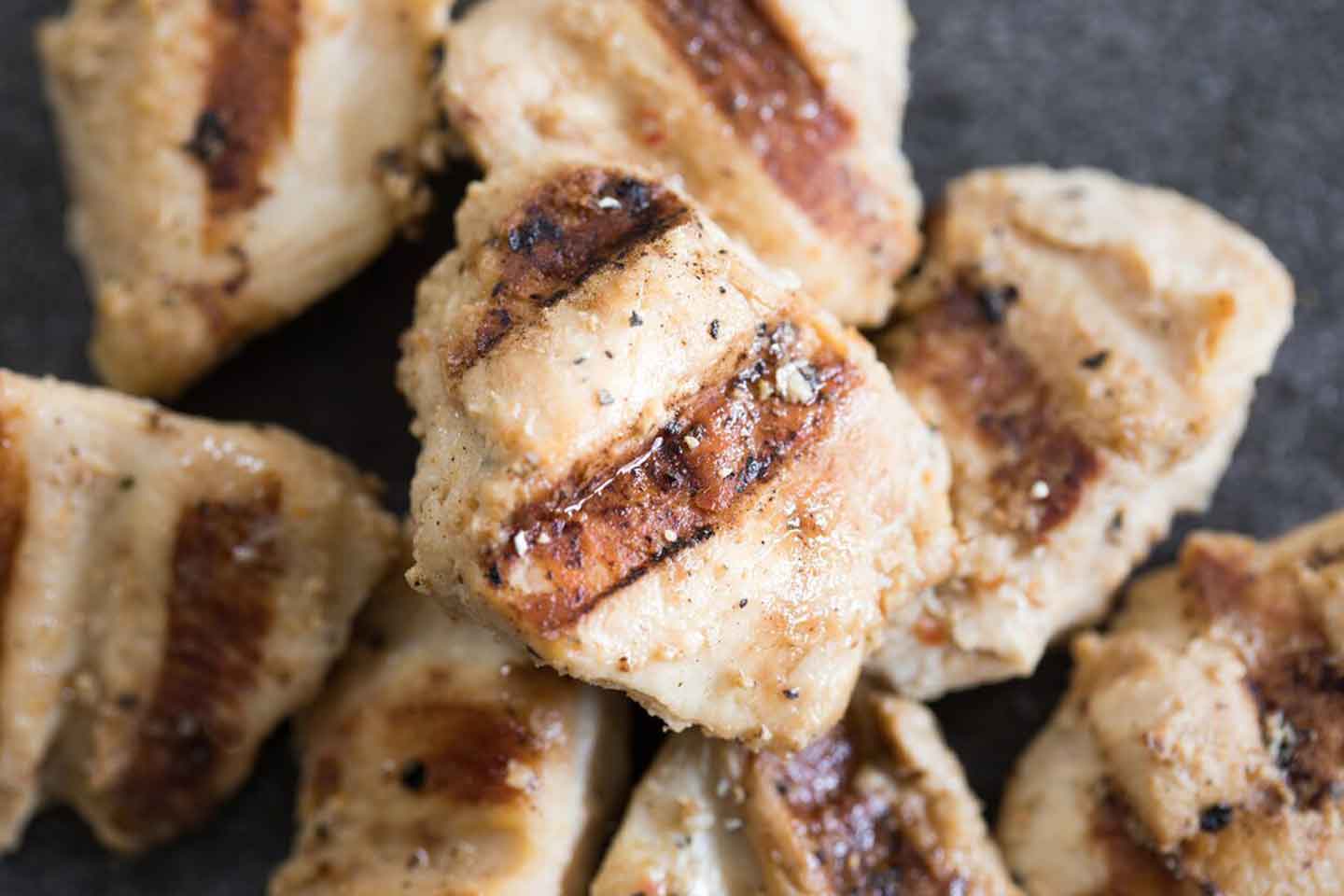 Keto-friendly can still be fast
It's a "new year, new you," so the saying goes. Each year, changes to diet and eating habits top New Year's resolutions lists and, while it may seem impossible to eat on-the-go while sticking to one of the hottest diet trends - the ketogenic (or "keto") diet – it's easier than you think!
From foods with 10 or fewer net grams of carbohydrates to those that are filled with protein power, these Chick-fil-A keto menu options have you covered for breakfast, lunch and dinner.
Keto-Friendly Kick-Starters:
Simply remove the biscuit or English muffin from any of our breakfast sandwiches – from the Egg White Grill (1g net carbs, without English muffin) to the Sausage, Egg & Cheese Biscuit (2g net carbs) or Bacon, Egg & Cheese Biscuit (1g net carb). Or easily order the Hash Brown Scramble Bowl with no hash browns and either grilled chicken (1g net carb) or sausage (0g net carbs) on the Chick-fil-A mobile app. Our THRIVE Farmers Coffee pairs well with any of these foods for a fast, keto-friendly start to your day!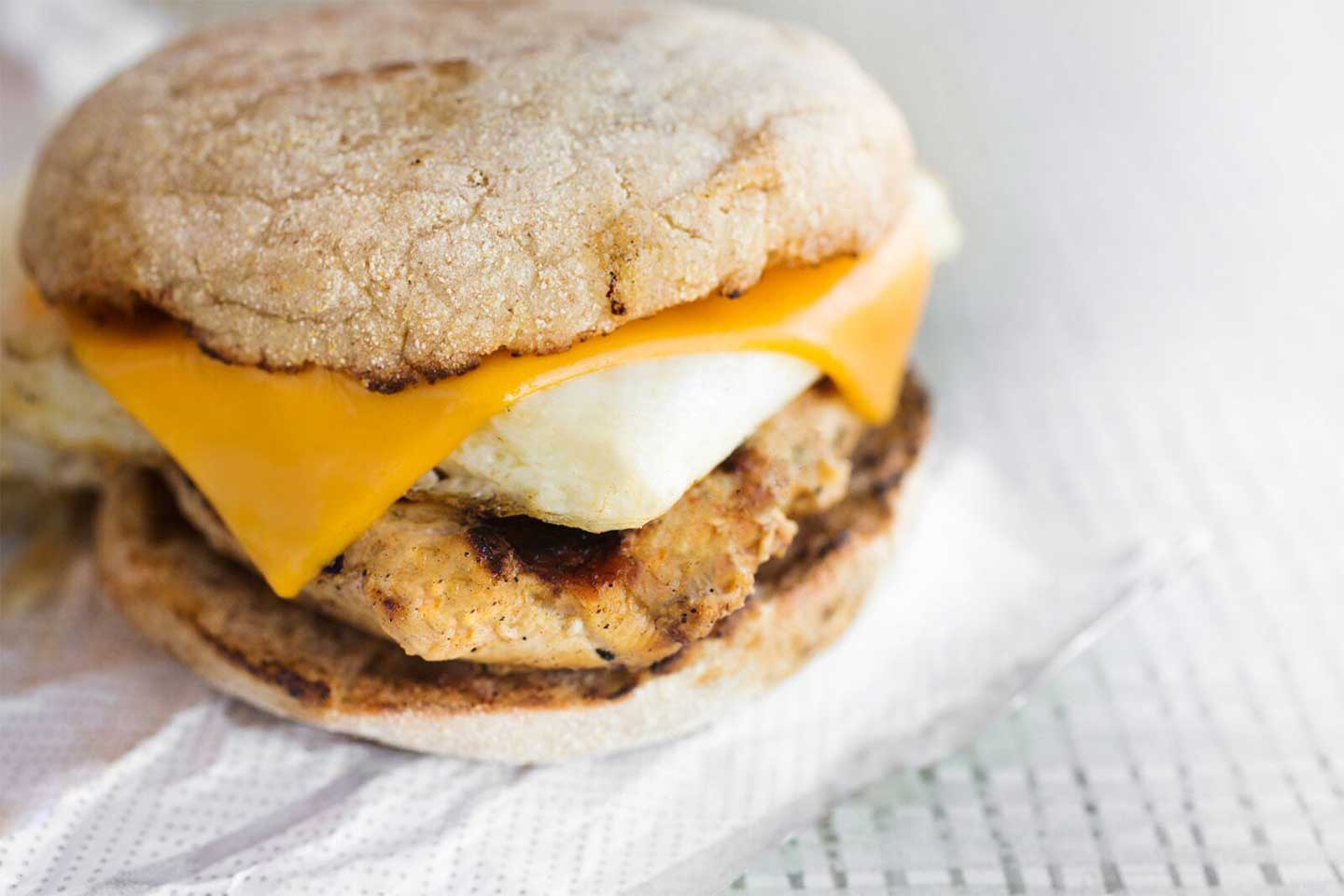 Chick-fil-A Keto Options On-the-Go:
When hunger strikes throughout the day, turn to these keto-conscious menu items for sustenance:
Our Side Salad may be an obvious choice for guests adhering to certain diets, but did you know that you don't have to nix your favorite Chick-fil-A sauces and dressings to stay true to keto? Check out your options:
Garden & Herb Ranch Sauce: 1g net carb
Zesty Buffalo Sauces: 0g net carbs
Creamy Salsa Dressing: 2g net carbs
Light Italian Dressing: 3g net carbs
Avocado Lime Ranch Dressing: 2g net carbs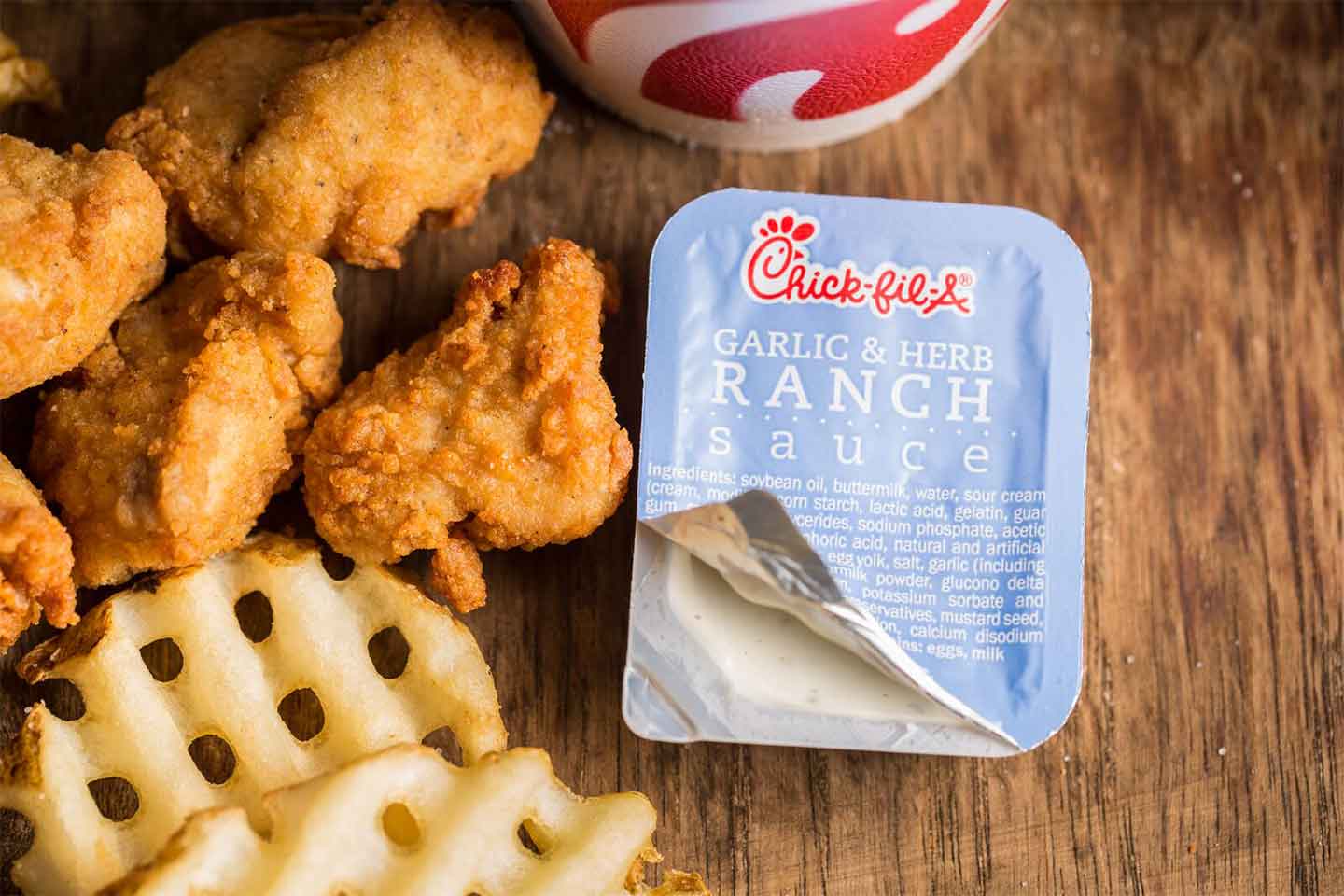 Did you know you know that some of our specialty condiments are also keto-friendly? More than 400 Chick-fil-A restaurants now offer our fan-favorite cheese sauce. This mix of Swiss and Parmesan cheese is the perfect complement to grilled nuggets. You can also request jalapeño peppers where available at Chick-fil-A restaurants in Texas and New Mexico to spice up your meal.
No matter the time of day, there is always a keto-friendly option at Chick-fil-A!
Start your order