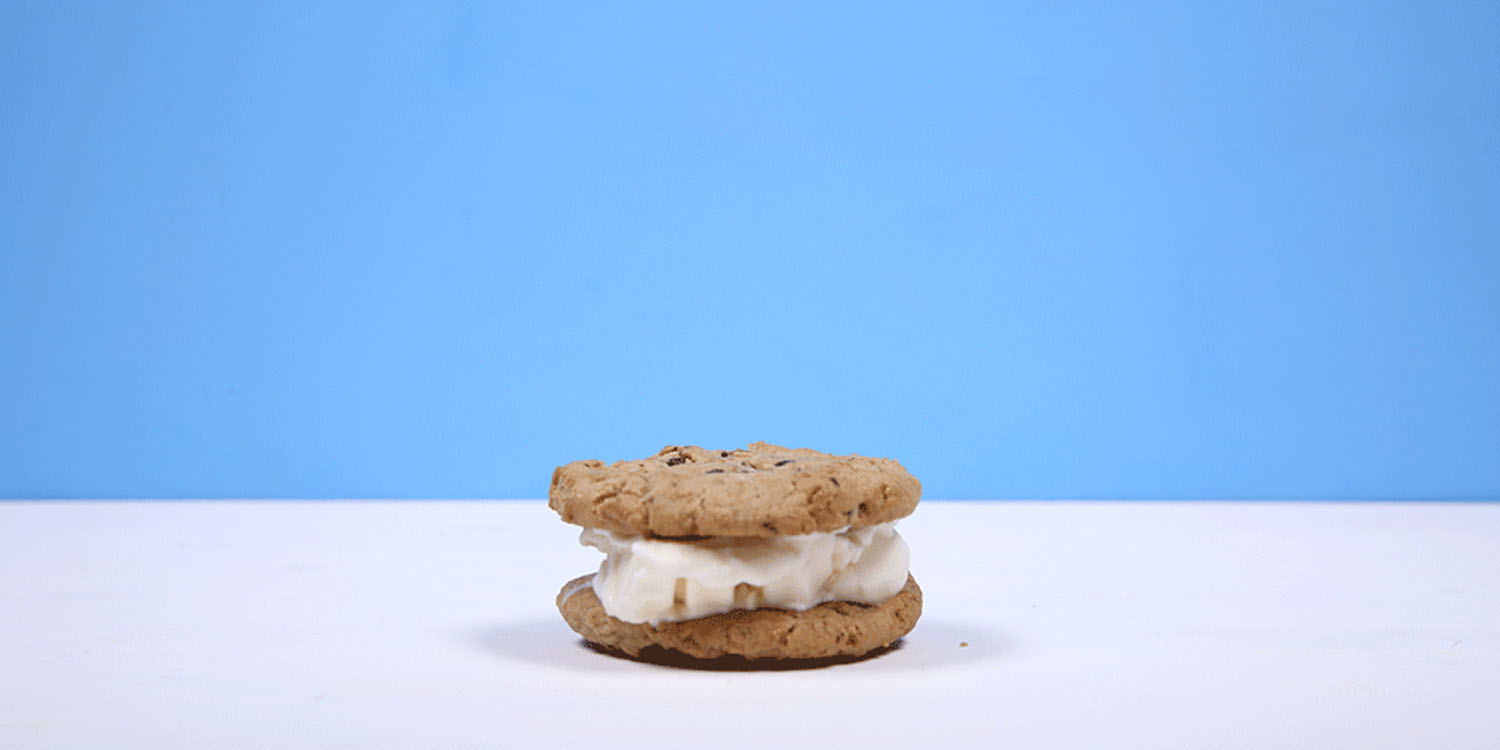 Sure, you're an adult, but are you ever too old for an ice cream sandwich? (Answer: no.) If you ever stare longingly when an ice cream truck drives by, or giggle your way through the frozen dessert aisle of the grocery store, then the Cookie Icedream® Sandwich is the perfect DIY treat for you.
Next time you eat at a Chick-fil-A restaurant, try combining two of our most popular desserts into one delicious menu hack.
Step 1: Purchase a cup of Icedream and two Chocolate Chunk Cookies.
Step 2: Place the ice cream on the backside of cookie A.
Step 3: With chip-side facing up, slowly press the cookie B down on the top of the Icedream.
Step 4: Bask in the glory of your newfound creation. But not too long. Icedream melts quickly.