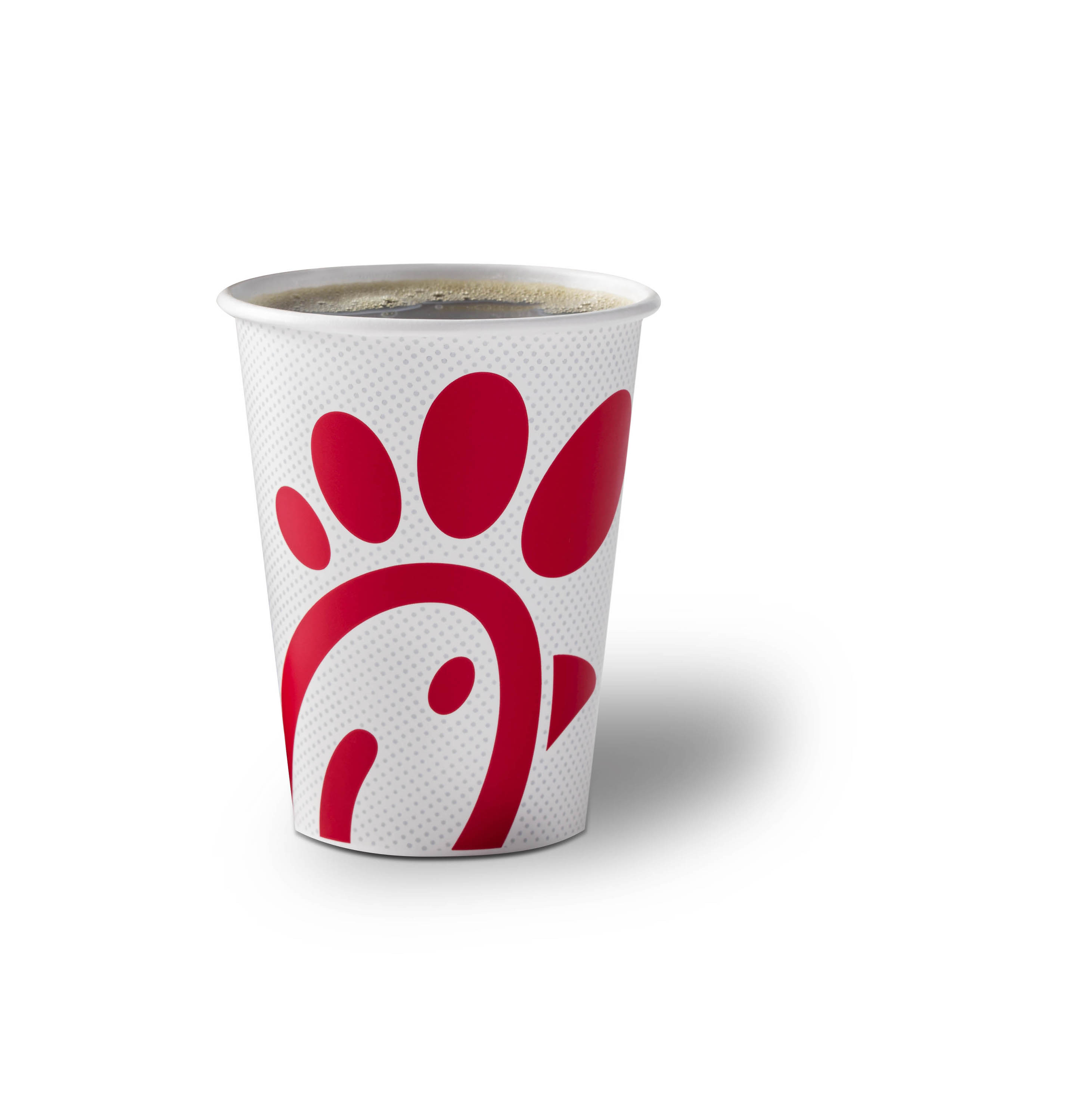 Coffee lovers won't want to miss this.
Many people can't fathom facing a new day without their morning coffee. If you need a hot cup of Joe to help seize the day, we have good news — our menu now features a new THRIVE Farmers® Hot Coffee blend that was created with frequent coffee drinkers in mind.
The blend debuts just in time for National Coffee Day, on September 29, so be sure to grab a cup (or two) and enjoy our new coffee that pairs perfectly with our full menu of breakfast offerings.
The new coffee blend, featuring tasting notes of smooth caramel with a nutty finish, replaces the brew that's been on the Chick-fil-A® menu since 2014. This updated proprietary blend combines Central and South American coffee beans, producing a milder aftertaste that aligns with the majority of coffee drinkers who use creams and sweeteners in their cup.
"Chick-fil-A is proud to introduce this specialty-grade coffee, and only the top 10 percent of coffees consumed worldwide meet the designation," said Ben Bolling of the menu and packaging team at Chick-fil-A. "For our new blend, we once again partnered with THRIVE Farmers to create a flavor profile that tastes great when mixed with creams and sweeteners and can complement our breakfast menu favorites."
The new custom blend was the clear winner when Chick-fil-A conducted taste comparisons of potential THRIVE Farmers hot coffee options with hundreds of consumers last year. The new blend is at all Chick-fil-A locations where hot coffee is served, and it is brewed fresh daily.

"Coffee is one of the most consumed beverages in the U.S., so we wanted to make sure people really liked this blend," said Bolling. "We remain committed to expanding our coffee platform to meet the taste preferences of all of our guests."
THRIVE Farmers partnership delivers perks beyond a caffeine boost
Chick-fil-A launched its partnership with THRIVE Farmers Coffee in 2014. THRIVE Farmers sources coffee directly from individual farmers to supply Chick-fil-A proprietary blends. When you enjoy THRIVE Farmers coffee, you enjoy coffee sourced by a company that helps to enrich the lives and communities of the farmers who grow it.
"Our partnership with Chick-fil-A is rooted in a shared commitment to deliver quality coffee while building a Thriving World," said Michael Jones, founder and CEO of THRIVE Farmers. "Together, Chick-fil-A and THRIVE Farmers are cultivating good."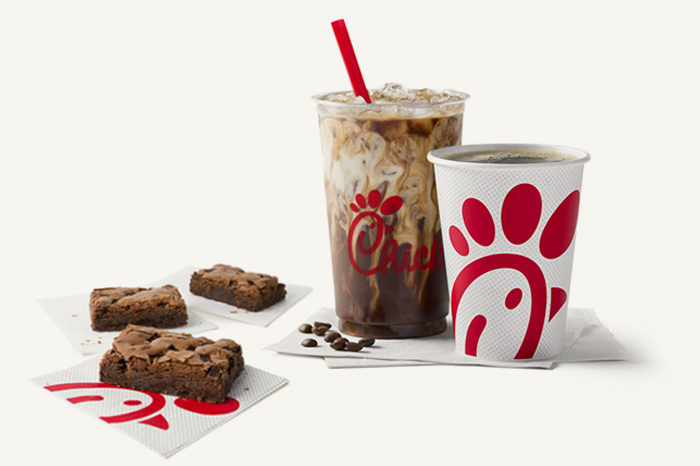 Chick-fil-A also uses THRIVE Farmers coffee for our iced and frosted coffee beverages, including the seasonal Mocha Cream Cold Brew that debuted this September, alongside the Chocolate Fudge Brownie.
Ready to try the new THRIVE Farmers Hot Coffee blend? Find your closest participating Chick-fil-A restaurant or download the Chick-fil-A App to order the new blend starting September 14.

© 2020 CFA Properties, Inc. All trademarks shown are the property of their respective owners.