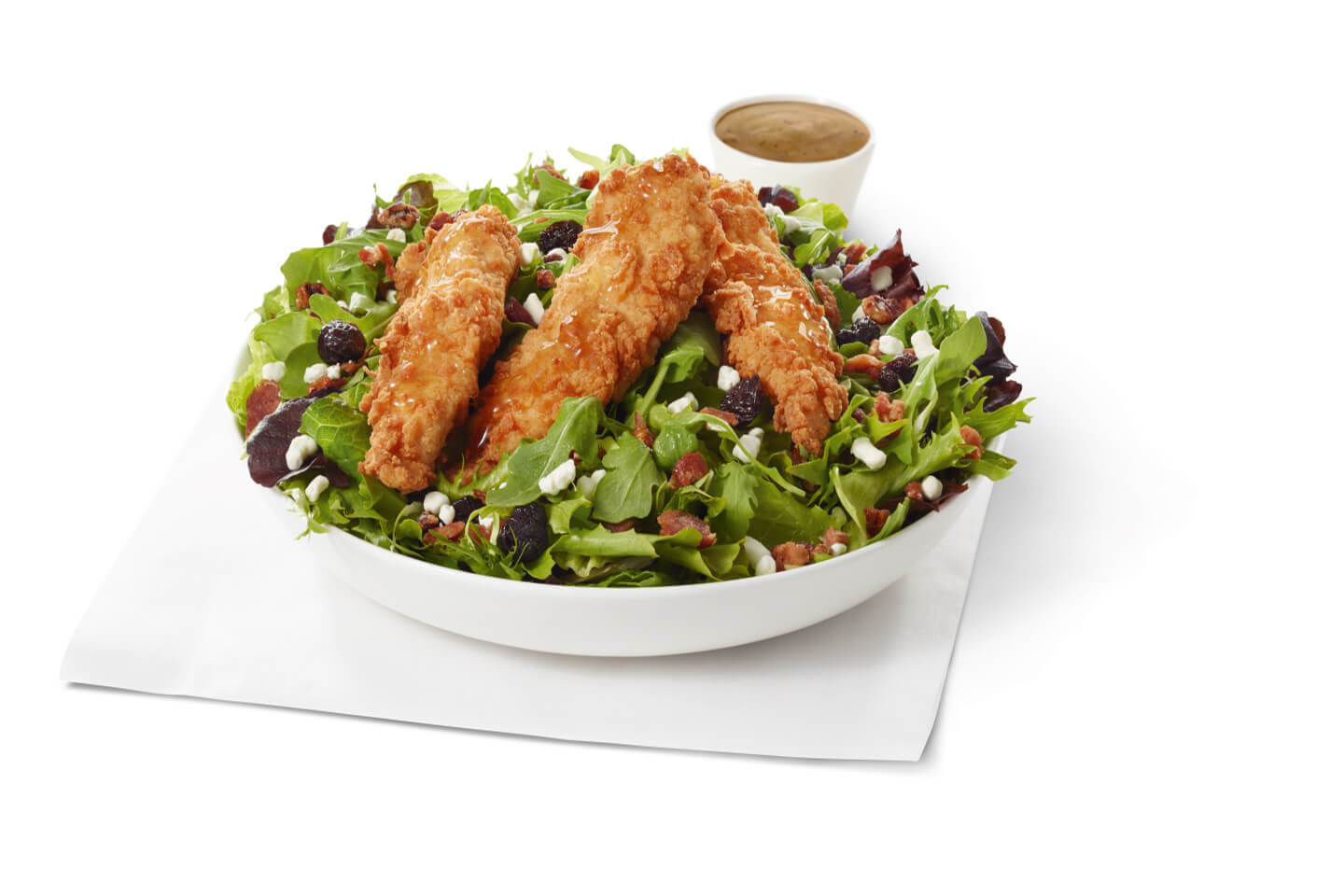 Customers in Washington D.C., Eastern North Carolina first to try new salad
When we want to add a new item to the menu, feedback from customers during limited-time tests is a critical step in the decision process.
"We always learn something new during these tests," said Matt Reed, Chick-fil-A menu and packaging manager, adding that when looking for places to test new menu items, Chick-fil-A considers cities that are a good representation of its customers. "We're thankful for the feedback our guests give us, because it often helps us make small tweaks to improve the menu item before we introduce it nationwide."
So, what – and where – are we testing next? Customers in Washington, D.C. and Eastern North Carolina will help us decide the fate of a new menu offering – this time, an entrée salad that's both peppery and sweet.
Chicken + Honey = A Perfect Pair
The new Honey Peppercorn Salad makes its menu debut on March 5.
Chick-fil-A Chick-n-Strips and honey flavor are the stars of this salad, joined by feta and goat cheese, bacon and tart dried cherries. It's all served over peppery arugula and mixed greens and comes with salted caramel pecans, a new Honey Peppercorn Vinaigrette and a packet of honey (we like to drizzle it over the top, but you do you).
"Chick-fil-A restaurants in D.C. and Eastern North Carolina have been a great partner in past tests, and we're really excited to see how our customers there react to the new Honey Peppercorn Salad," said Reed.
We're also testing new premium ingredient changes to our three signature salads, the side salad and the Grilled Chicken Cool Wrap. These new recipes will upgrade their already-delicious taste.
The Honey Peppercorn Salad will be offered from March 5 to June 2. Think the changes sound tasty? They are, and we can't wait to hear from our guests in the test markets once they taste the new offerings!