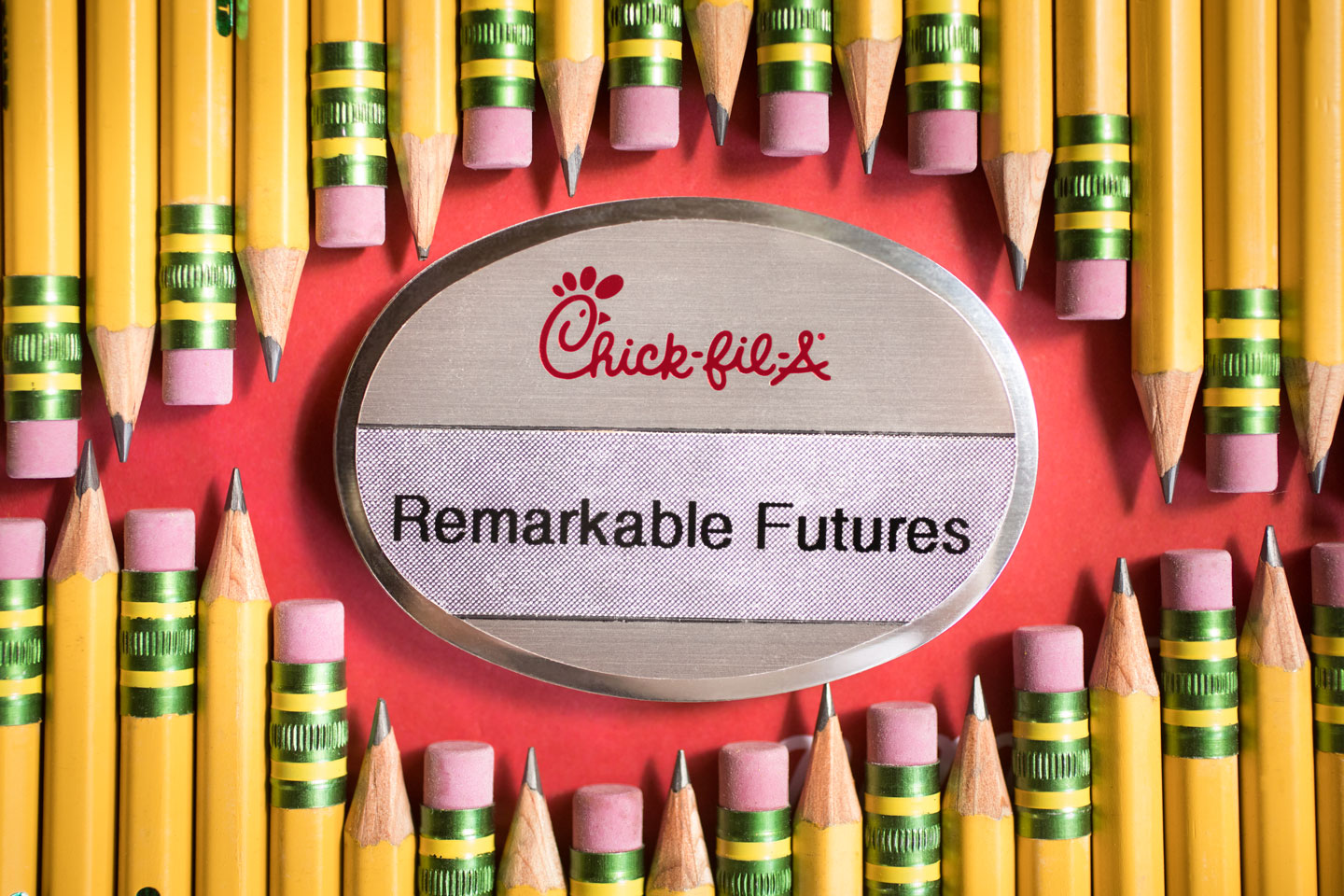 We know you have questions. We have (most of) the answers.
Are you a Chick-fil-A® Team Member (or potential Team Member) interested in applying for one of our 2022 scholarship awards? Below are questions we're often asked about the program, along with answers for each one. If you have a question that isn't answered here, your local Chick-fil-A Operator will be happy to help. Or, you can reach out to Scholarship America, our Chick-fil-A scholarship partner, at cfa@scholarshipamerica.org.
How do I apply for the Remarkable Futures Scholarships?
Beginning August 20, 2021, Team Members can apply for a Remarkable Futures Scholarship on cfa.scholarsapply.org. Applications close on October 28, 2021 at 5 p.m. CST.
What types of scholarships are there?
Chick-fil-A awards two types of scholarships: True Inspiration Scholarship ($25,000) and Leadership Scholarship ($1,000 or $2,500). Learn more.
When is the next application period?
August 20 - October 28, 2021
Who is eligible to apply?
You are eligible to apply if you:
Are employed as a Chick-fil-A restaurant employee at the time of application and award
Are a post-secondary undergraduate or graduate student or are planning to enroll in undergraduate or graduate study at an accredited two- or four-year college, university or vocational-technical school for the upcoming academic year
Have a minimum cumulative grade point average of 2.5 on a 4.0 scale
Are recommended by an Operator, Interim Manager or Executive General Manager
Show active involvement in community service in the 12 months prior to application (see below for more about the community service requirements in light of COVID-19)
View the full eligibility requirements.
If I want to apply for both the Leadership Scholarship and True Inspiration Scholarship, do I need to fill out two applications?
No, Team Members only need to complete one application. Recipients will be chosen for each scholarship based on our eligibility requirements.
Will all applicants be recipients?
Not all applicants will meet the eligibility requirements to receive a 2022 scholarship; however, all Team Members have access to the Tuition Reduction Network throughout the year.
Will scholarships be awarded on a first-come, first-serve basis?
No. All 2022 scholarship applications will be reviewed and graded on each of the eligibility requirements.
I am still in high school. Can I apply?
Yes! Team Members still in high school are eligible if they will be dual-enrolled or enrolling full-time at a postsecondary institution for the upcoming academic year.
What about grad school? Can I apply, too?
Yes! Same as above.
How many hours of demonstrated care and service in the 12 months prior to applying do I need?
There is not a specific requirement for hours, but Team Members need to have participated in community service during the 12 months prior to applying. The level of community service will be evaluated and considered, along with other requirements.
We understand that the COVID-19 pandemic may have changed how Team Members are able to volunteer and show care to others. They will be asked to share in what ways they were able to make an impact on their community, friends and family over the last 12 months, both inside and outside of the Restaurant.
If I am selected as a recipient, how can I use my award?
Awards can be used for tuition, fees, books and educational-related expenses incurred at the school. Scholarship checks are made payable to the school and cannot be applied toward student loans or refunded to students.
I am uncertain of what school I will be attending for the upcoming academic year. Can I still apply?
Absolutely! When filling out the application, simply enter the school you think you will be attending. Once recipients are selected, school choices can be changed.
Who do I talk to if I have questions?
Your local Chick-fil-A Operator would be happy to help answer any other questions you may have about scholarships available to Team Members. You can also reach out to Scholarship America, our scholarship partner, at cfa@scholarshipamerica.org.
Ready to apply? Check here during the application period to get started. Good luck, applicants!