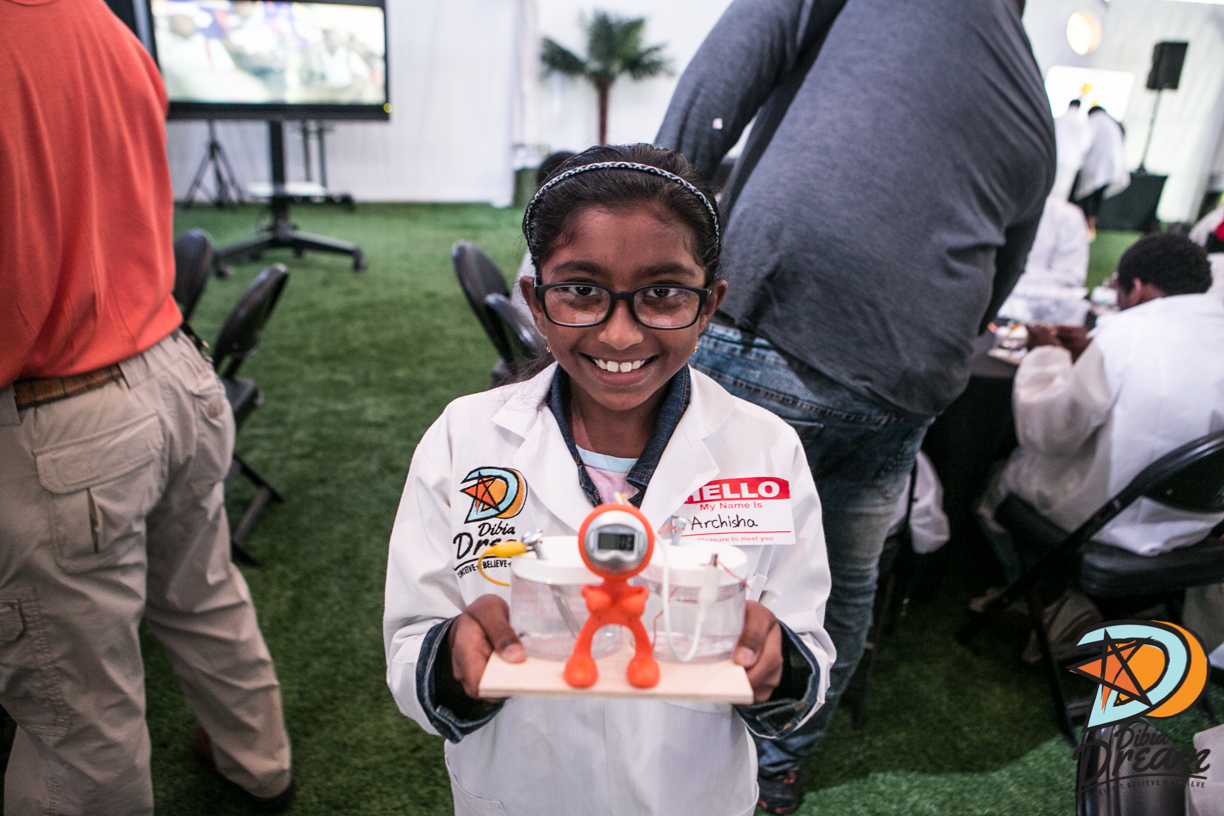 Past True Inspiration Awards recipient Dibia DREAM is using its grant to fund the program's online expansion.
Sometimes at a key moment of a basketball game, someone passes you the ball when you're not expecting it. That's what the last year has been like for Brandon Okpalobi.
A former university basketball player, Okpalobi has spent his post-college years working with youth through a mix of sports and science. His Miami-based nonprofit Dibia DREAM encourages children from at-risk communities to pursue STEM projects through extracurricular immersion classes called STEM Saturdays.
Like many nonprofit leaders, Okpalobi is constantly focused on fundraising, but sometimes it's hard to know where to look for support. Last year, Chick-fil-A offered an unexpected assist.
Okpalobi visited his local Chick-fil-A® restaurant at the Dadeland Mall, hoping it would become a food vendor for his summer camp. While there he met Operator Justin Lindsey, who handed him a menu. The two men got to chatting and Okpalobi described Dibia DREAM.
After sharing lunch in the food court, Lindsey excused himself to grab his laptop. The conversation reminded him of the True Inspiration AwardsTM program and he wanted to show Okpalobi the eligibility requirements.
Each year, the True Inspiration Awards provide hundreds of thousands of dollars in grants to eligible organizations that care for communities. The awards carry on Chick-fil-A Founder S. Truett Cathy's legacy of generosity, giving and community service. For 2020, True Inspiration Awards will be granted to organizations working in the areas of education, hunger or homelessness that are Black-led or serve communities of color.
That night Lindsey told his wife that he wished a program like Dibia DREAM existed when he was a kid. Lindsey had a "rough upbringing," he recounted, and saw sports as his only escape.
"Brandon's trying to tell these kids, 'Sports is a great avenue, but not the only way out,'" Lindsey said. He soon decided to nominate Okpalobi's program for a True Inspiration Awards grant. Months later, during a vacation road trip, Lindsey got a call from the Chick fil A Support Center (what Chick-fil-A calls its corporate headquarters). Dibia DREAM had been selected for a $50,000 True Inspiration Awards grant.
Lindsey pulled over and started screaming, and his wife thought something was wrong. Instead, it turned out to be just the right break for Dibia DREAM, which would face an unthinkable challenge in the months ahead.
Shy student blossoms through the program
Archisha is one of the students who has benefitted from Dibia DREAM.
She started in the program as a shy 8-year-old, but two years later is a confident team leader, thanks in large part to the program.
Her favorite experiments include building motorized water rockets, electric cars, hoverboards and mini "swamp boats," mimicking the vessels that patrol the Everglades.
STEM Saturdays are the bright spot in her week. She even credits the program with her placement in the National Elementary Honor Society. But when COVID-19 hit, she worried that her bright spot would fade away.
Okpalobi did, too.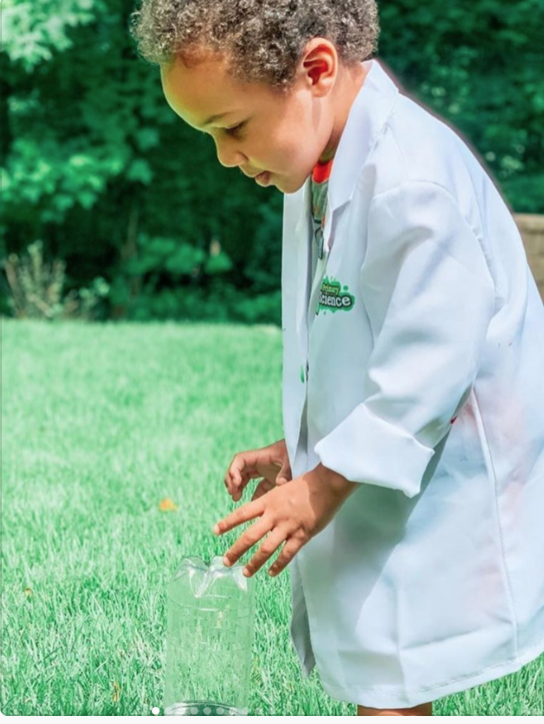 Engaging kids during a pandemic
Two months into the pandemic, Okpalobi conducted a survey across several schools and found that learning had halted for many students. So, he decided to host STEM Saturdays virtually.
He mailed students "DREAM Boxes" containing two STEM projects with step-by-step instructions, like how to build a robotic hand. The packages also included a t-shirt and facemask that say "DREAM big," a "future scientist" pin, hand sanitizer, and a composition book.
"During this time kids need something to get excited about, like goodies in the mail," said Okpalobi.
The first virtual STEM Saturday attracted 40 kids. Three months later, the bi-weekly classes average 150 students. Okpalobi's virtual footprint has now expanded across the country — and even into his native Nigeria.
Since receiving a True Inspiration Awards grant last November, Dibia DREAM has engaged more than 1,000 STEM Saturday students, helped hundreds more through ancillary programs, and provided 32,000 meals to students and families who are struggling to make ends meet.
The grant, said Okpalobi, "has allowed us to spark social change going forward."
Case in point: Even amid a pandemic, Archisha is back to the STEM projects she loves so much, and, through the video sessions, is learning new computer skills.
"Brandon's making a great impact in a part of Miami that often gets overlooked," said Lindsey. "That's huge for me, and huge for these families as well."
Learn more about the True Inspiration Awards program.