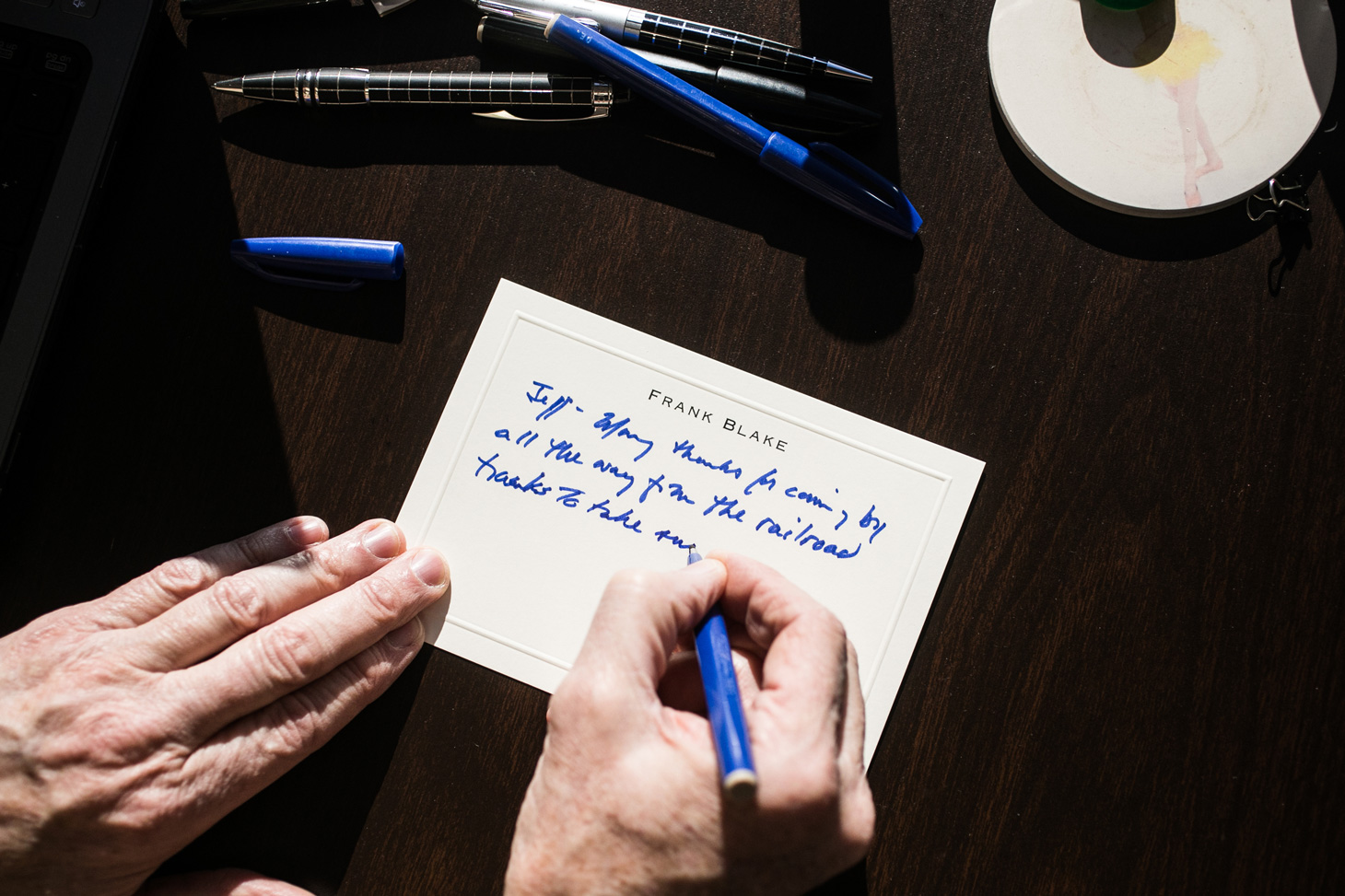 Business leaders share their inspiration for continuing an age-old habit of gratitude
It is a simple act, writing a note, but one that can have profound implications – especially when the subject is gratitude. And in our digital world, a handwritten thank-you note seems to establish a human connection.
The practice is a hallmark of three CEOs, each of whom sees gratitude as a way of doing business. Here they share why (and how) they make handwritten thank you notes as part of their everyday leadership style.
Donna Hyland: President and Chief Executive Officer, Children's Healthcare of Atlanta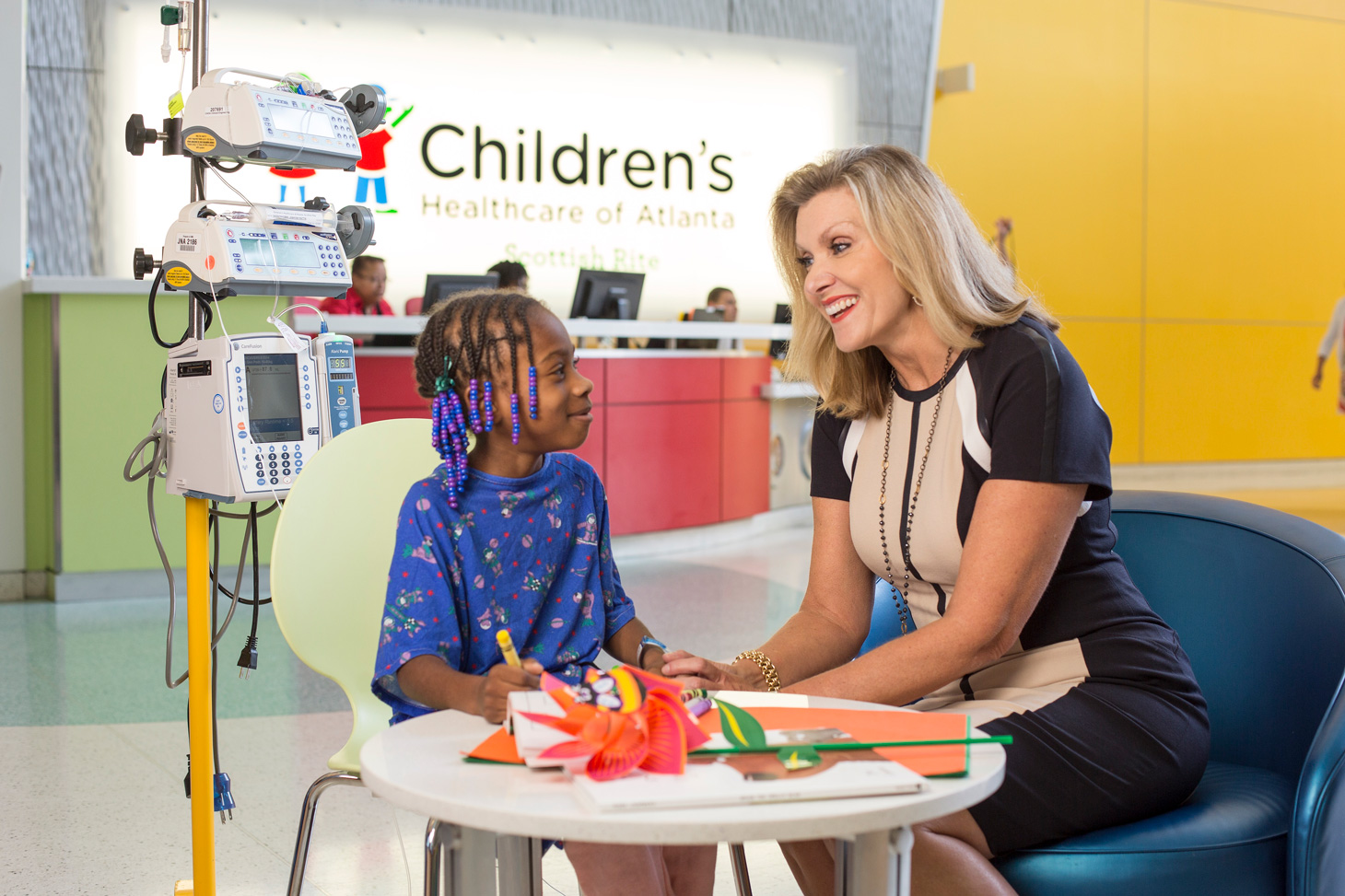 In order to care for the more than half a million patients each year, Children's Healthcare of Atlanta (CHOA) employs 10,000 people. And while thanking each one of them in person for the selfless work they do is nearly impossible, CEO Donna Hyland does what she can.
"Our people work very hard in often challenging circumstances with sick children and their families. They need to be lifted up and told that someone appreciates what they do," she said. "I can't possibly know all of them, so writing notes to people is a way to connect personally."
Hyland manages the process by categorizing the recipients: Significant employee anniversaries, special celebrations, CHOA award winners and anyone who leaves Children's after 15 or more years of service. "I want them to know that I knew they were here and wished them the very best as they move on." She writes to doctors and nurses when they perform an exceptional service.
There is no block of time in her schedule set aside for notes; instead, she writes a few at a time when she can and says the most meaningful notes originate with letters she receives from parents of the hospital's young patients.
"I get letters from parents thanking me for what our people have done for their children – it's one of the advantages of being the CEO," she said. "I always write a note to the doctors, nurses and staff that they mention so they know that I heard good things about them. Their stories are so inspiring to me – I get far more out of this than I give."
Frank Blake: Former CEO, The Home Depot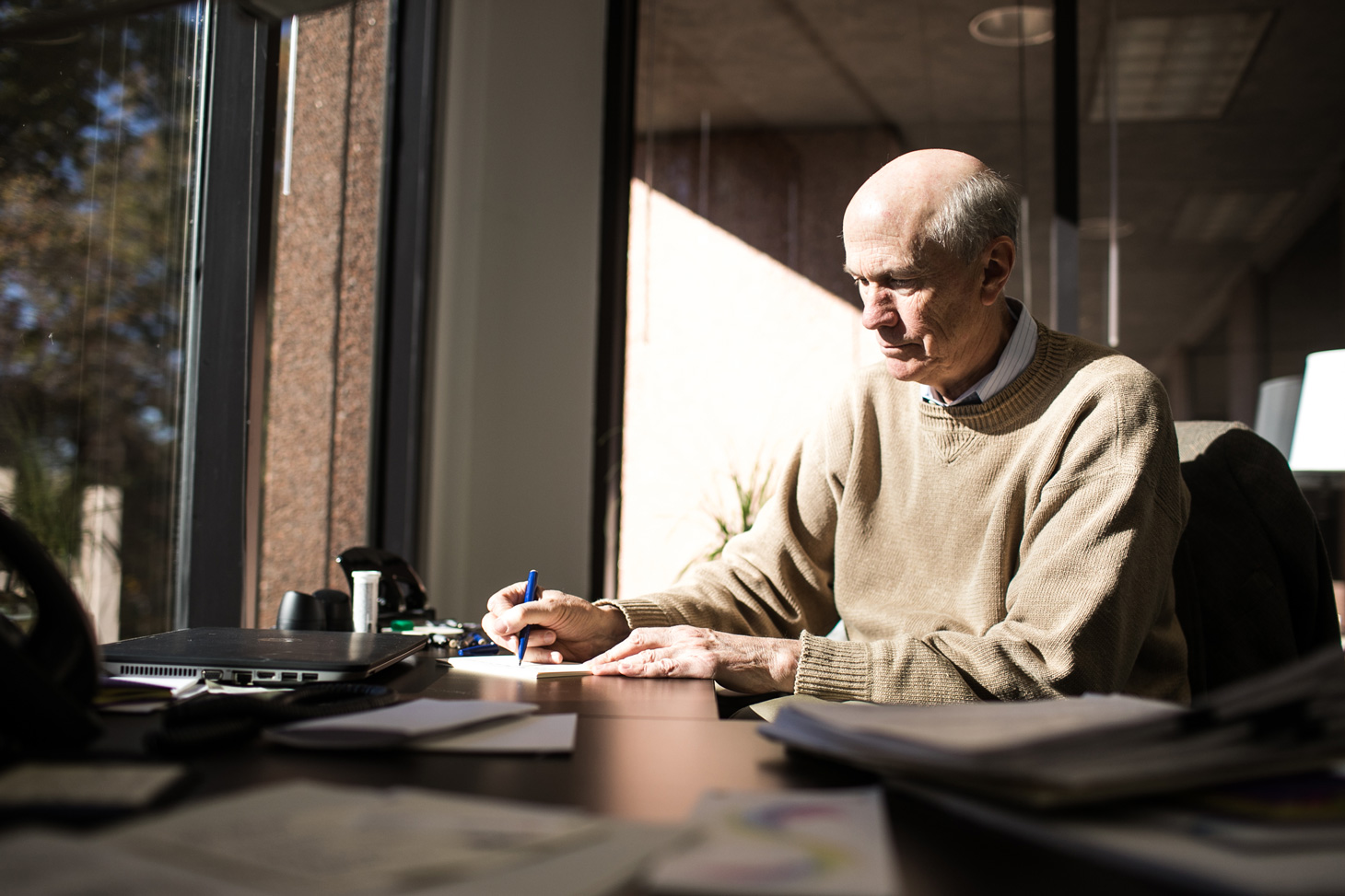 Frank Blake learned the art of writing notes from one of America's masters of the practice, President George H.W. Bush. He served as Deputy Counsel when Bush was Vice President.
"Vice President Bush started every day by typing notes to people," Blake said. "You knew they were typed by him because some of the letters were off line and there could be misspellings. I saw the power of taking the time to write a nice word to someone."
When Blake became CEO of The Home Depot in 2007, he established a process for writing notes: regional and district managers sent him recommendations of store associates whose work or service deserved recognition. Blake spent a half-day or more each weekend writing notes by hand – and was inspired by what he learned.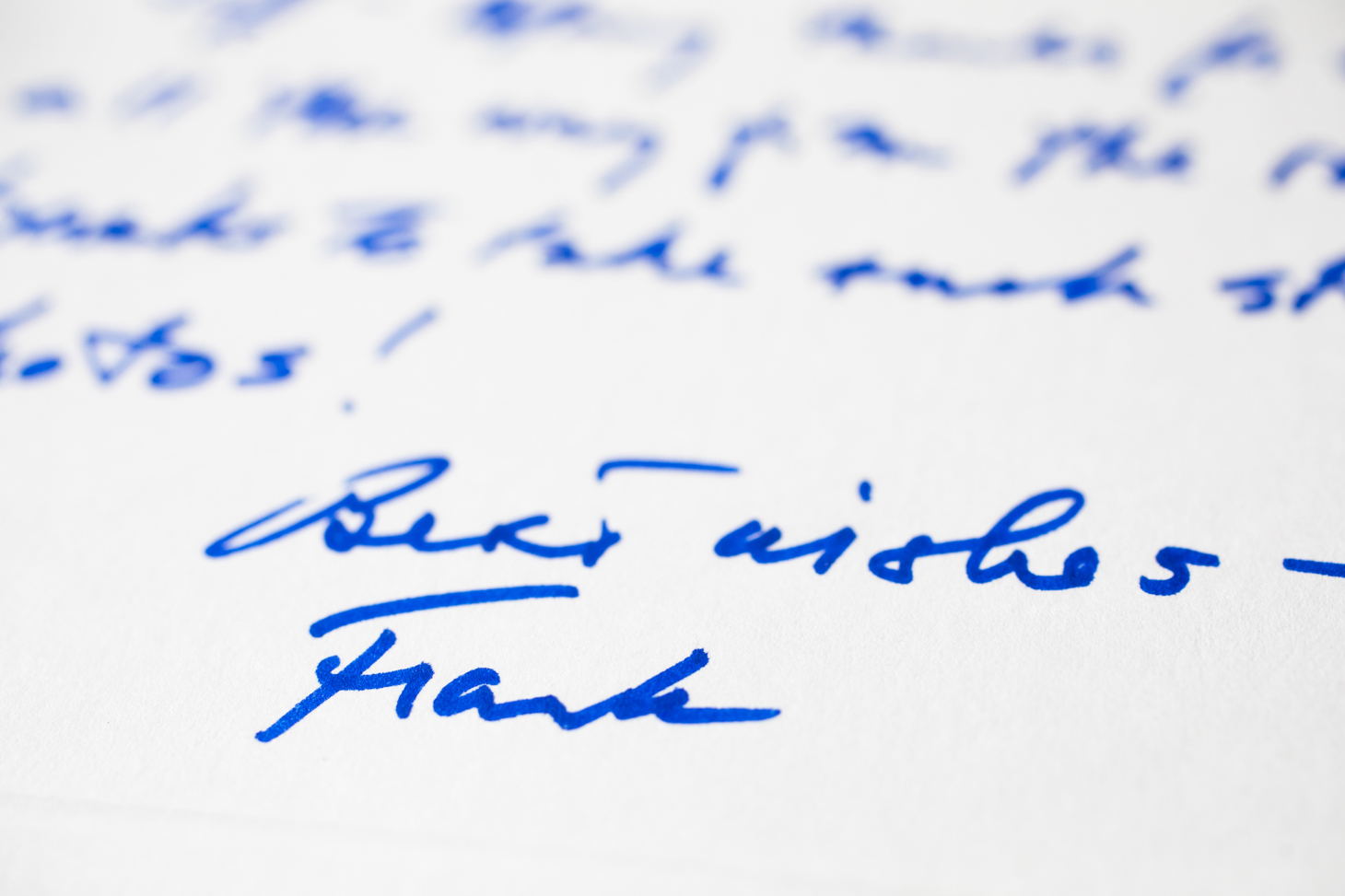 "Our people did amazingly generous things for others," he said. "It was a great way for me to end the week."
It is important, he added, to be specific in the notes. And they don't have to be long – most of his are two or three sentences and usually cover only the front of a monogrammed card.
"In an age of email and texts, there is something personal and special about a handwritten note," Blake said. "I have saved every meaningful note I have ever received."
Dan Cathy: President and CEO, Chick-fil-A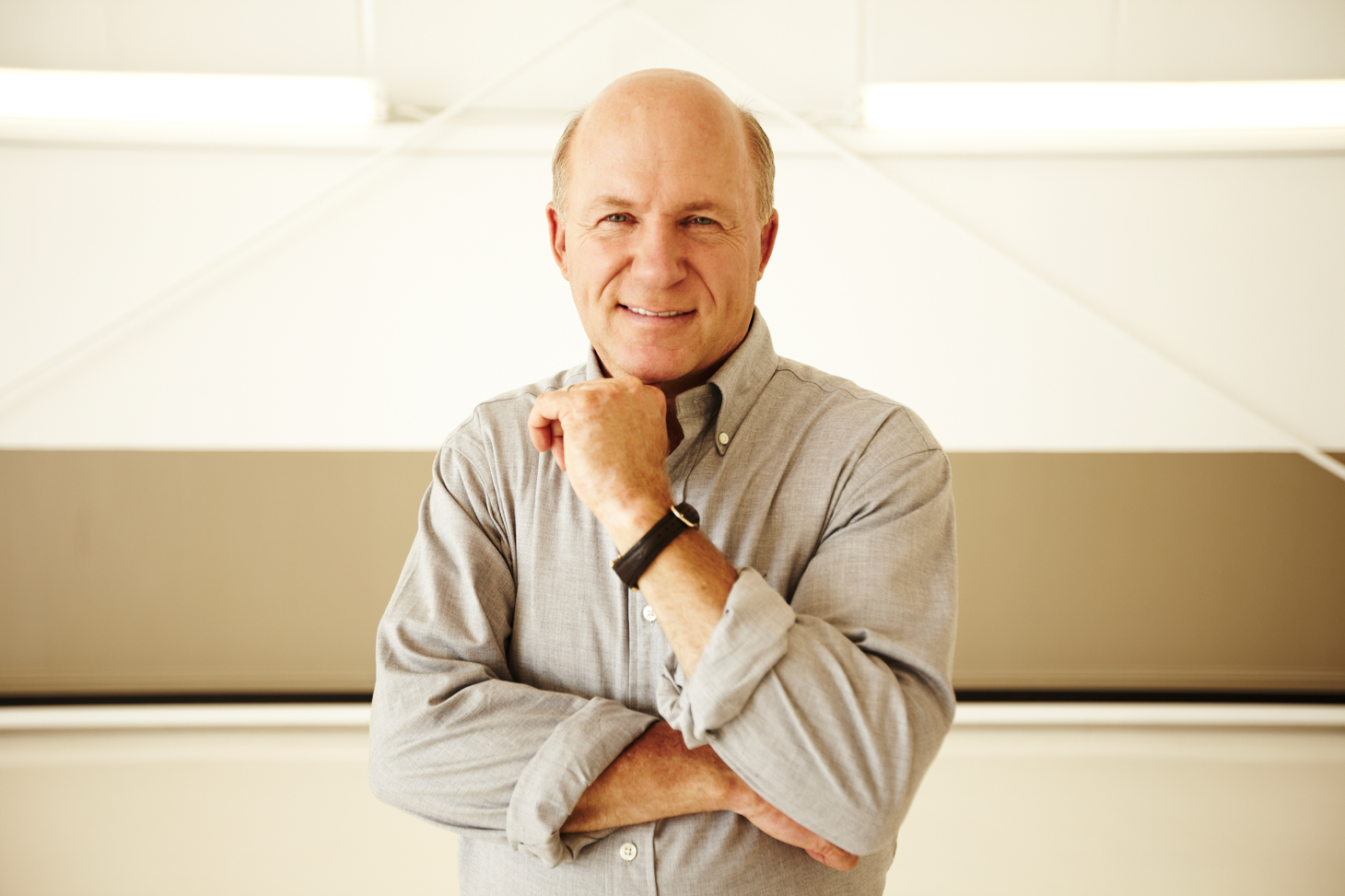 For Dan Cathy, expressing gratitude to others – in notes, emails, texts or in person – is simply a way of life he learned from his father, who founded the Chick-fil-A company.
"I saw my dad express thankfulness and gratitude to our customers as a child when he would load up lemon pies and deliver them to people who had issues or challenges or struggles," Cathy recalled. "He would use that to affirm them or express appreciation for their friendship."
Cathy likes to say that he has spent his entire life at the company his father, S. Truett Cathy, built on the premise that the business is as much about people as it is chicken.
And in the 50 years since Cathy's father started the business, the company has grown quite a bit – to more than 2,000 restaurants. Cathy often tells people that regardless of his title, he really works in customer service, an attitude that reflects the family's value of providing a great dining experience for every customer.
"An 'attitude of gratitude' fits with anything you are wearing no matter who you are or where you are," Cathy said with a smile. "Saying thank you is part of a bigger focus on etiquette and civility."
"In an age of email and texts, there is something personal and special about a handwritten note."
Cathy often sends handwritten notes – "the most preferred method and the most personal way to express appreciation in written form" – to restaurant Operators, team members and staff who have done something special or noteworthy while at work or in the community.
"I confess that more frequently it's a text or even email," he said. "But I do think that any time we can express appreciation, even verbally, or do small acts of kindness, then that is another form of thank you."
Gratitude is a core value at Chick-fil-A, Cathy says.
"I want to carry the lessons my parents taught me about gratitude and appreciation through to everything we do at Chick-fil-A," Cathy said. "We have been blessed with great restaurant owners, team members, staff and customers, and saying 'Thank you' to them is simply the right thing to do. It makes everyone feel good."