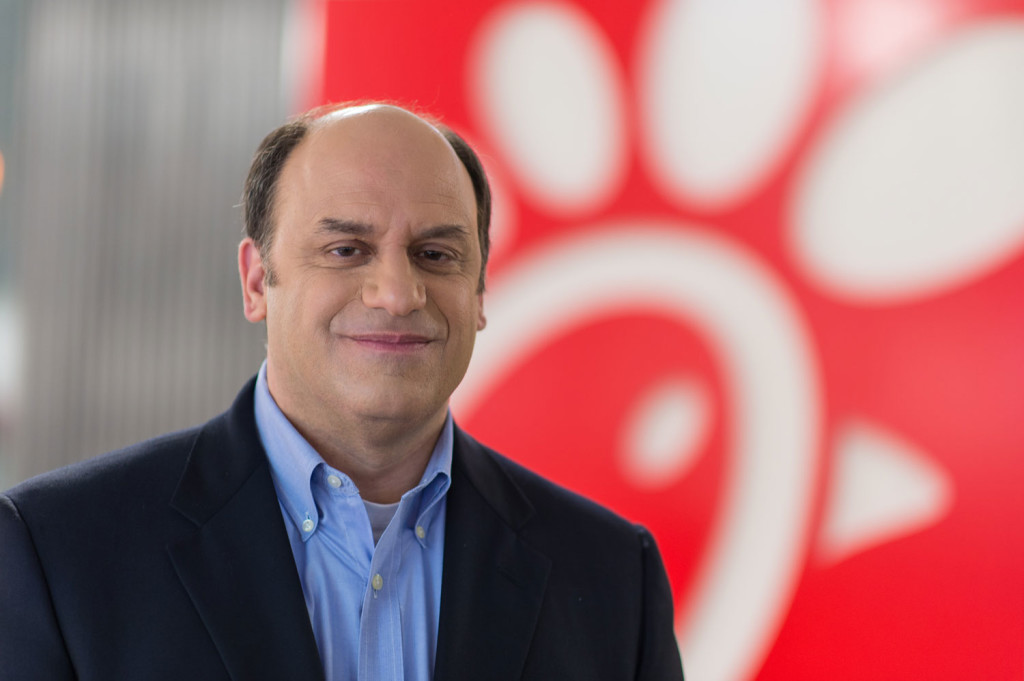 Long-time employee Tim Tassopoulos honored with new position
ATLANTA, Ga. (May 20, 2016) – The Chick-fil-A, Inc. Board of Directors has elected Tim Tassopoulos president and chief operating officer of the privately-held company. The appointment is effective immediately.
Tassopoulos, 56, most recently served as executive vice president of Operations, but began his career with Chick-fil-A as an hourly, restaurant team member. He is the fourth president of the company.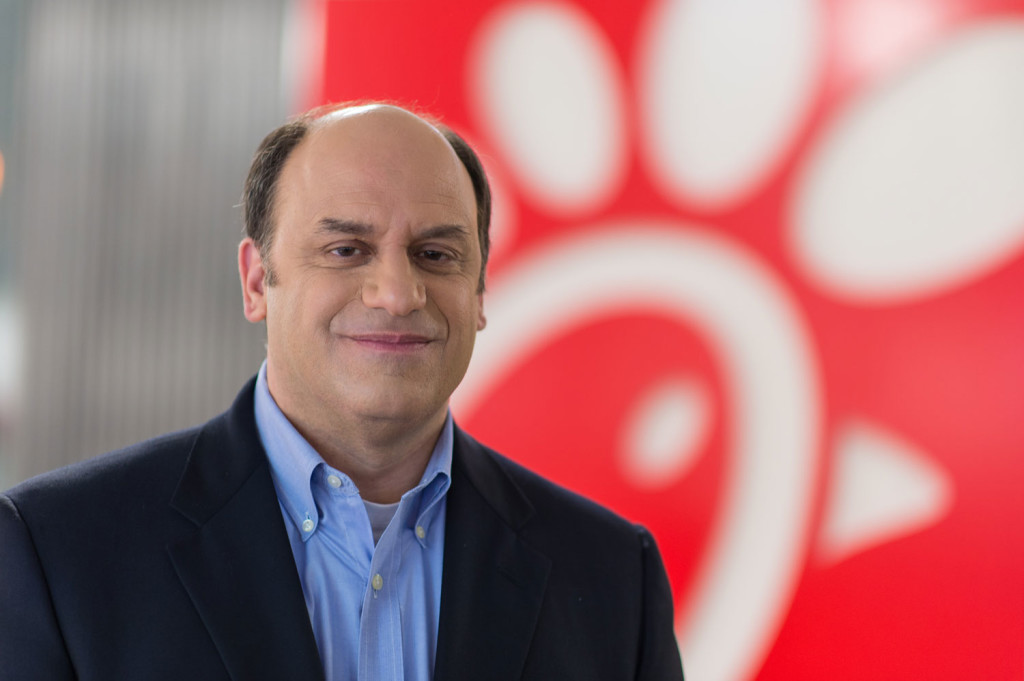 Chick-fil-A President Tim Tassopolous
"Tim is a leader among leaders and has a time-tested track record of excellence in many areas of the business," said Chick-fil-A Chairman and CEO Dan T. Cathy. "The company's secret sauce is its people and their ability to operate with consistent excellence. Tim has devoted his career to selecting and growing great people who have gone on to make significant contributions to the business."
He added, "My father, S. Truett Cathy, was a mentor to Tim and would be so happy to know that Tim's influence in Chick-fil-A is being elevated to this level."
After working as a teen in a Chick-fil-A restaurant in Atlanta, Tim later joined the corporate staff as a business consultant. Two years into his corporate role, he was given responsibilities to develop the first free-standing restaurant concept, which opened in 1986 in Atlanta. There are now more than 2,000 Chick-fil-A restaurants in 43 states and the District of Columbia. In addition to this work, Tim has served as director of field operations, vice president of operations and senior vice president of operations. He also serves on the company's executive committee.
"This vote of confidence is very humbling," said Tassopoulos. "I am honored and grateful to serve our 1,500-plus franchise Operators who meet Truett's standard of excellence each and every day. They have my endless gratitude, and I am committed to supporting their work as they continue serving customers great food with remarkable hospitality."
"Tim is a leader among leaders and has a time-tested track record of excellence in many areas of the business."–Dan Cathy
Tassopoulos is on the Board of Trustees of Oglethorpe University and on the Board of Advisors at Georgetown University McDonough School of Business. He is also a member of the advisory board of the Atlanta Area Council for the Boy Scouts of America. He graduated from Oglethorpe University with a Bachelor of Arts in history and political science and holds a master of business administration degree from Georgetown University. He is an active member of Holy Transfiguration Greek Orthodox Church and is on the board of Hellenic College and Holy Cross School of Theology in Brookline, Mass.
Tim is a native of Atlanta and the grandson of Greek immigrants. He and his wife, Maria, are the parents of Luke, a sophomore at the University of Virginia, and Nicholas, a rising first year student at Northwestern University.
About Chick-fil-A, Inc.
Atlanta-based Chick-fil-A, Inc. is a family owned and privately held restaurant company founded in 1964 by S. Truett Cathy. Devoted to serving the local communities in which its franchised restaurants operate, and known for its original chicken sandwich, Chick-fil-A serves freshly prepared food in more than 2,000 restaurants in 43 states and Washington, D.C.
Chick-fil-A system sales exceeded $6 billion in 2015, which marks 48 consecutive years of sales growth. Chick-fil-A ranked first for customer satisfaction in the Limited Service Restaurants industry according to the 2015 American Customer Satisfaction Index and received the highest ACSI score ever in the industry. The company was also recognized in 2015 as America's "Top Chicken Restaurant Brand" by The Harris Poll and the only restaurant brand named to the Top 10 "Best Companies to Work For" by 24/7 Wall Street. More information on Chick-fil-A is available on the chain's website located at www.chick-fil-a.com.
Corporate Media Hotline: (800) 404-7196 Email: cfapressroom@chick-fil-a.com Twitter: @ChickfilANews