About The Dwarf House
The Dwarf House® restaurant is a classic diner open six days a week, and offers sit-down, counter and drive-thru service. Along with the classic Chick-fil-A® menu, The Dwarf House staples include Dwarf Burgers, Giant Burgers and the famous Hot Brown, which is chicken mixed with cream sauce, cheese and bacon. Macaroni & Cheese, Fried Okra and Cole Slaw are also on the list of sides. For dessert, customers can order homemade Lemon, Chocolate or Coconut Pie.
History of The Dwarf House
The Dwarf House is where it all began. Founded by Truett Cathy in 1946, The Dwarf House (originally named the Dwarf Grill) is the birthplace of the Original Chick-fil-A® Chicken Sandwich. It was in this location that Cathy first invented the boneless chicken sandwich and asked his customers to taste test it for him until he perfected the recipe in 1964.
Truett and his brother, Ben, named the restaurant the Dwarf Grill because of its modest size. Despite its small size, it quickly grew. More than 75 years later, The Dwarf House continues to give customers a glimpse into the beginnings of the Chick-fil-A franchise, serving items from Truett's original menu (including hamburgers!) along with the Chick-fil-A menu.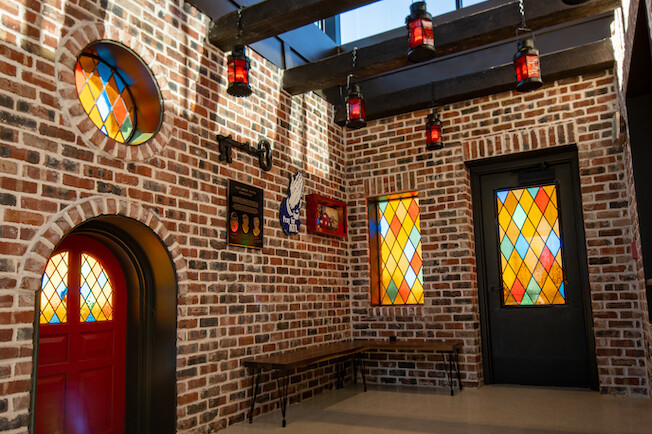 The Dwarf House Design

The Dwarf House has always lived at the same address — 461 Central Avenue — but has taken different forms since it was first opened. The 1946 building, with only 10 stools and 4 booths, was renovated in 1957 to add a porch and chimney stack that included the restaurant name. In 1967, the original building was demolished, and the Hapeville Dwarf House was built where they served guests until March 2021. On February 17, 2022, The Dwarf House opened its doors once again in a newly designed building that pays homage to all the previous buildings, with many of the bricks reclaimed from the 1967 building. The front patio was built where the original 1946 building stood. The stone chimney was included to honor the 1957 building, and the entryway features reclaimed lanterns from the 1967 building.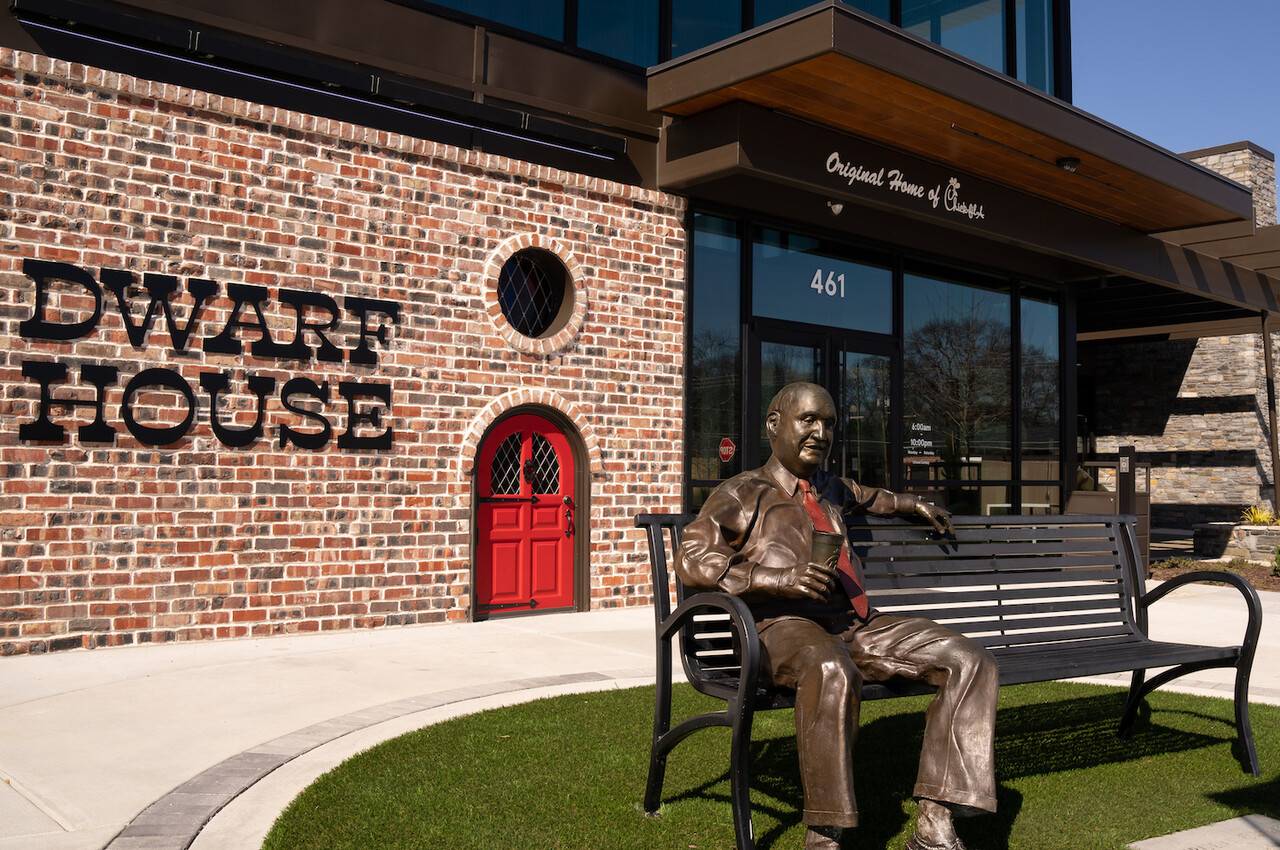 Visiting The Dwarf House

You are invited to become a part of the legacy of The Dwarf House by visiting and making your own memories at this iconic flagship restaurant. Situated off exit 75 on I-85 or off exit 58 on I-75, this location makes visiting convenient for local and traveling guests alike. You can play in our fun outdoor play areas, search for hidden bronze dwarfs, enjoy delicious food or experience one of our guided* or self-guided restaurant tours. We can't wait to see you there. (*Guided tours subject to availability.)