Chick-fil-A® Menu
Availability may differ at different locations.

Kid's Meals
Hello World Series
This series from author Jill McDonald will see early learning concepts come to life through playful illustrations of nature, music, and the world around us. Titles include: Cars and Trucks, Music, Planet Earth, and Rainforest Animals.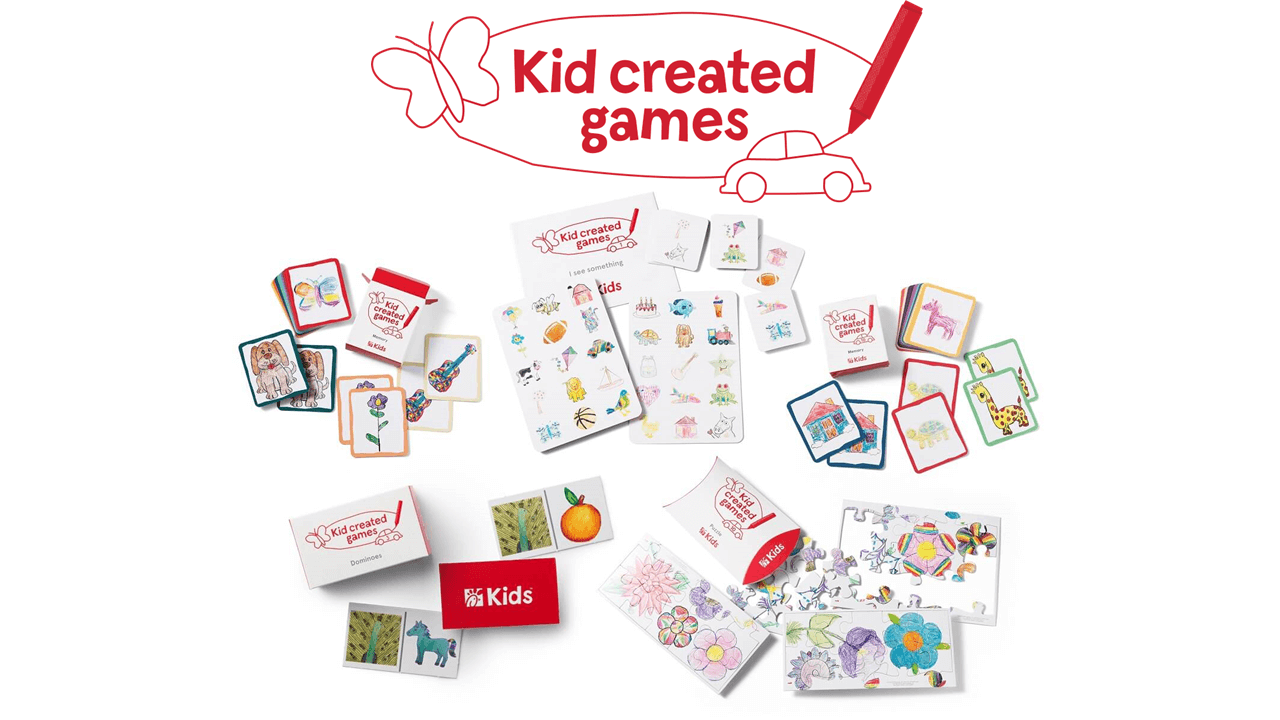 Kid Created Games
Designed for kids, by kids, Kid Created Games features five classic games – Memory, Draw Three, Dominoes, Puzzles and I See Something– that inspire creativity and feature colorful art created by more than 800 kids.