Chick-fil-A® Menu
Availability may differ at different locations.

Kid's Meals
Guess the Animals
The bright and engaging Guess the Animals series introduces little learners to a variety of animals and encourages interaction with simple matching activities. Titles include: Animal Homes, Animal Patterns, Animal Tails, and Animal Tracks.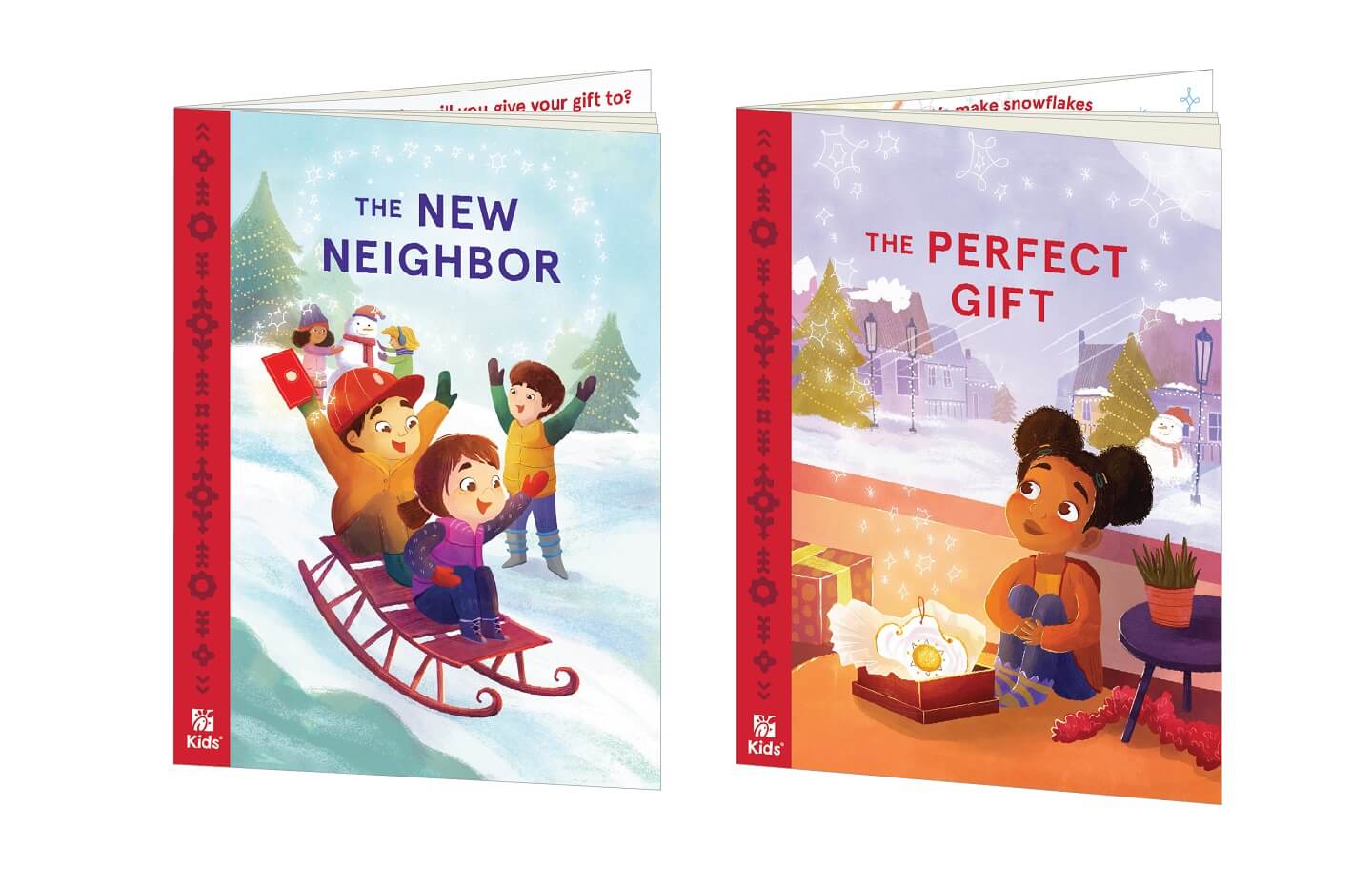 Evergreen Hills
We are introducing two new kid's books as our Kids Meal Premium that serve as a special extension of our animated short film. These books are filled with familiar characters, whimsical holiday settings, and fun activities to equip kids to take good care of others starting around the holiday season. The two titles include the Perfect Gift and The New Neighbor.