Transform Chick-n-Strips with pre-made dough, edible eyes and your favorite Chick-fil-A sauce!
The key to any good Halloween gathering is to be creative -- to think outside of the box or, in this case, a tray of Chick-fil-A Chick-n-Strips®!
With a little help from crescent dough, edible eyes and a dab of your favorite Chick-fil-A® sauce, chilled Chick-n-Strips™ can be transformed into a spooky grab-and-go snack.
Follow the instructions below to mummify this Chick-fil-A fan favorite.
Supplies:
Chilled Chick-n-Strips (small trays hold 24 strips, and serves 8-10)
Three pre-made crescent roll dough packages
Cooking oil
Edible candy eyes
Your choice of sauce
Instructions:
Pre-heat oven to 375 degrees
Unroll pre-made dough, separate at perforations, creating four rectangles
Cut each rectangle lengthwise into 10 pieces, and repeat with second container of dough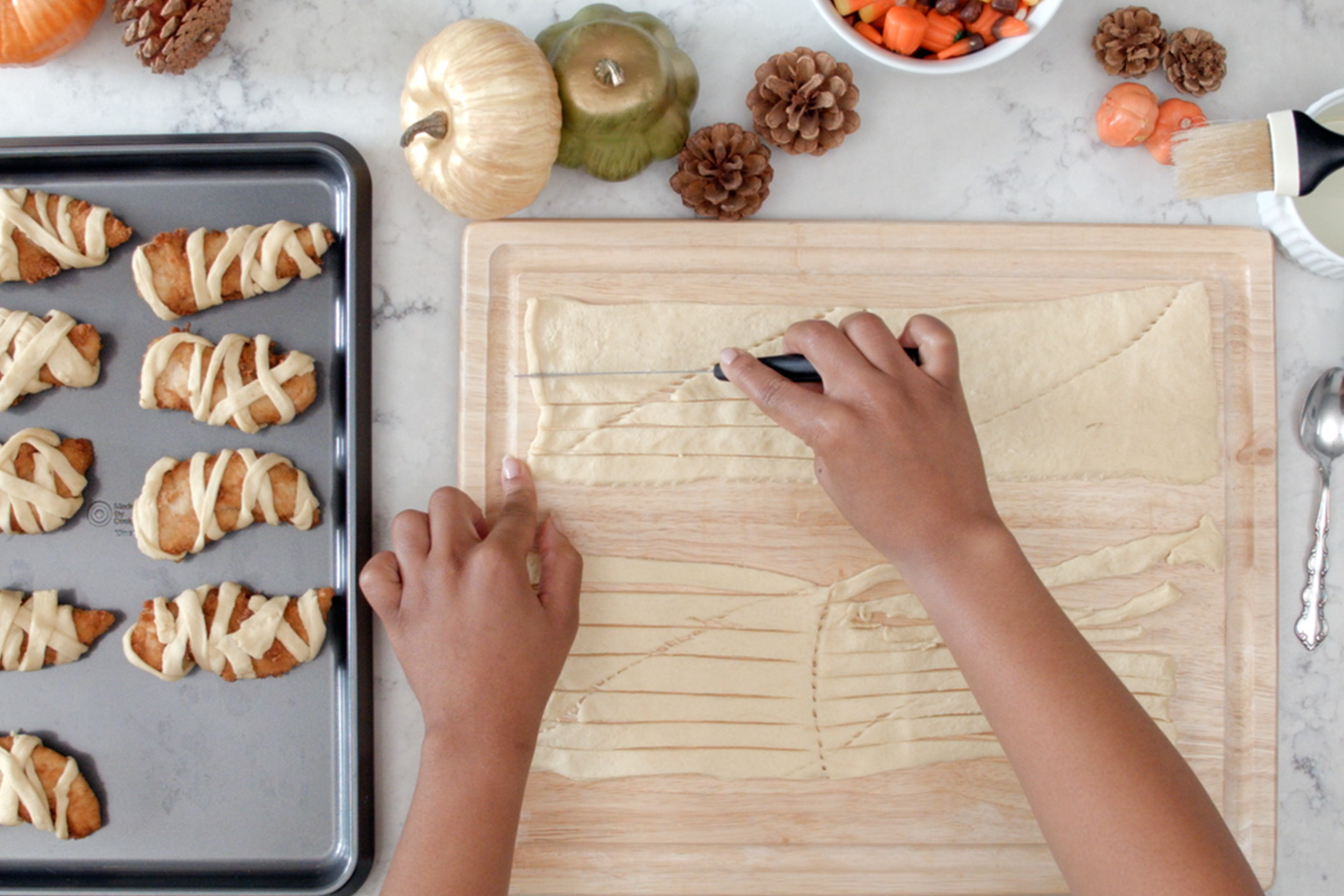 Wrap four pieces of dough around each reheatable Chick-n-Strip to look like mummy "bandages," stretching dough strips slightly to cover chicken. Leave an opening about a half inch from the end for edible eyes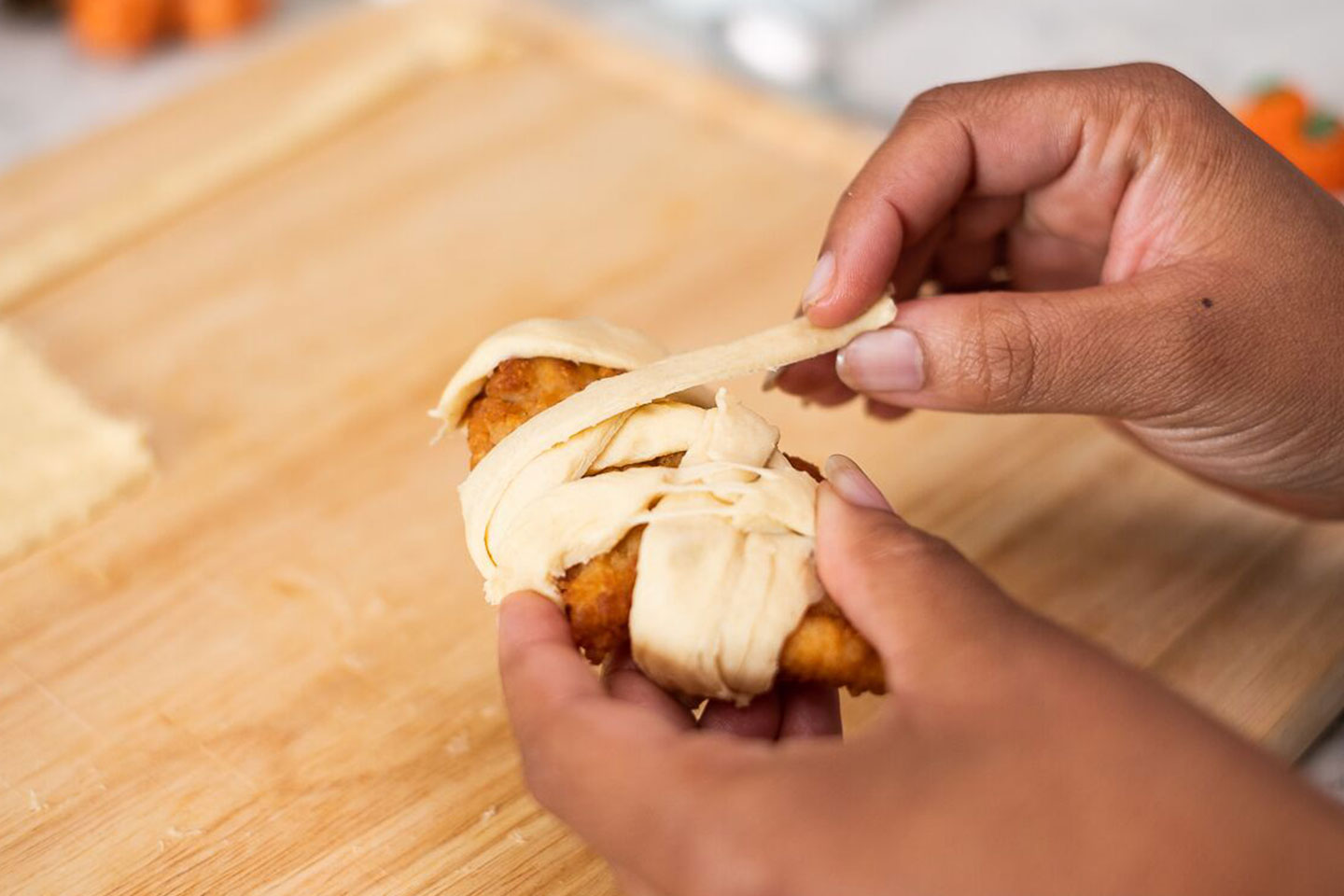 Place wrapped Chick-n-Strips on large ungreased cookie sheet and brush dough lightly with cooking oil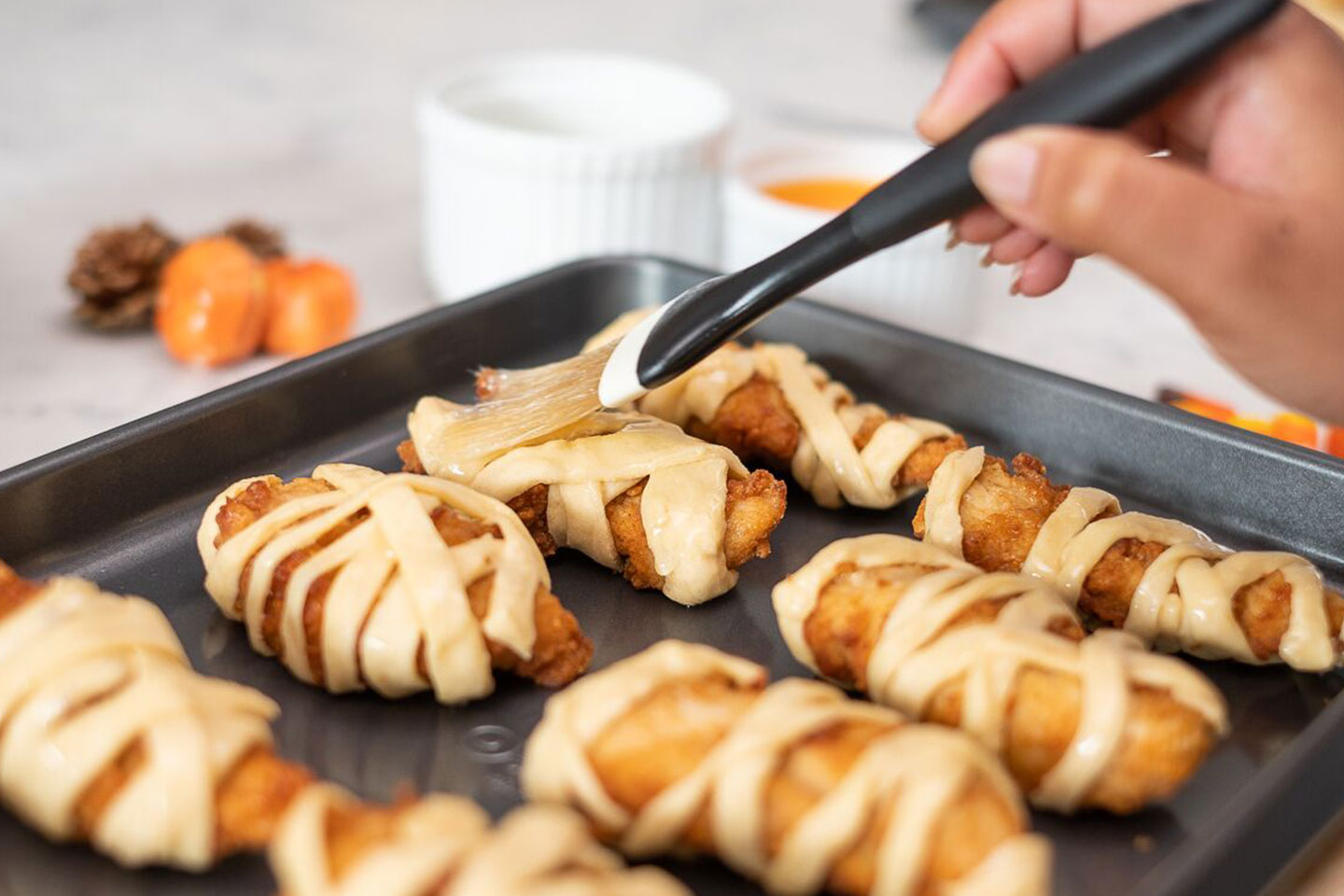 Bake 10 to 12 minutes or until dough is light golden brown and Chick-n-Strips are heated throughout.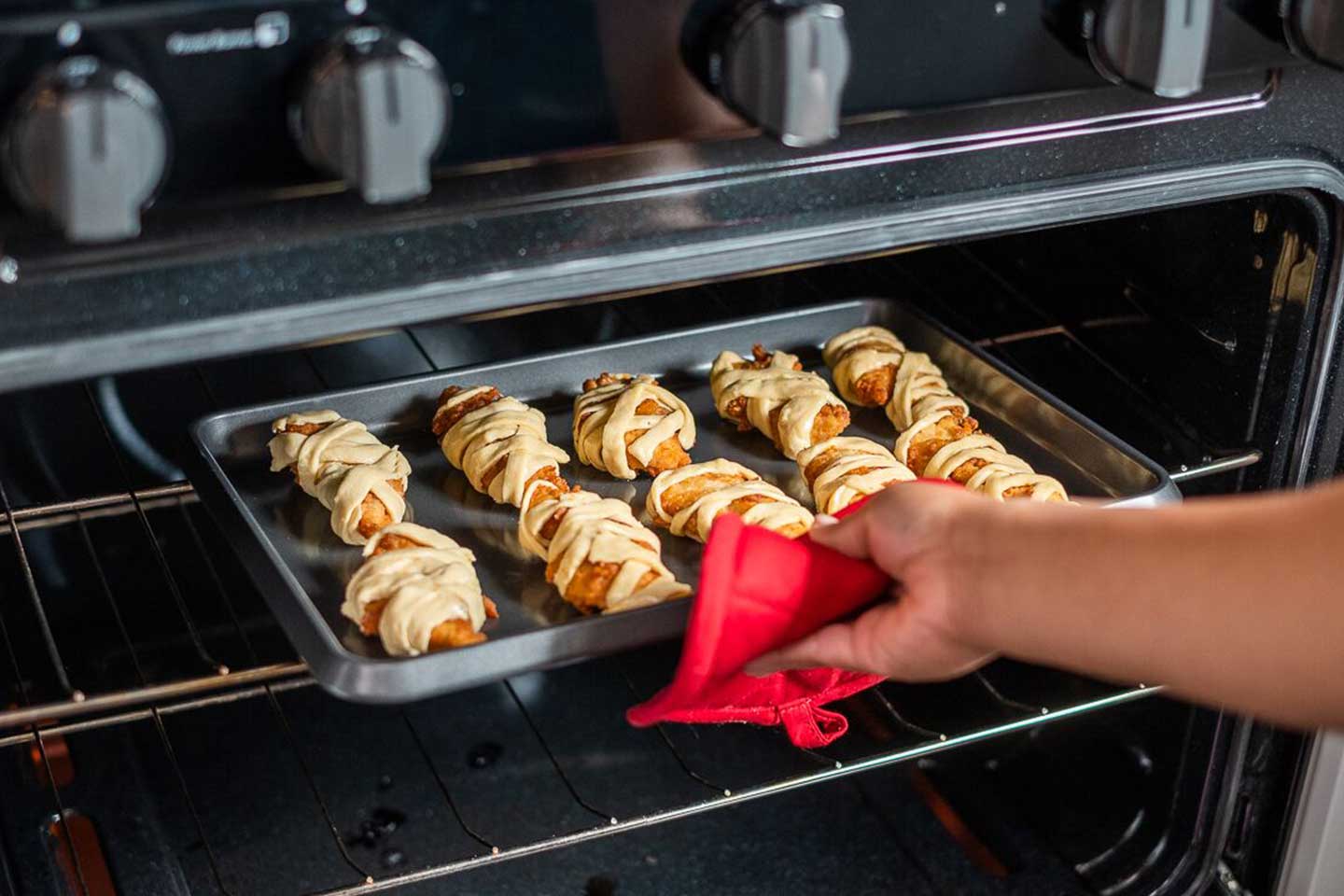 Remove Chick-n-Strips from oven, then add edible eyes using a dab of sauce to make each stick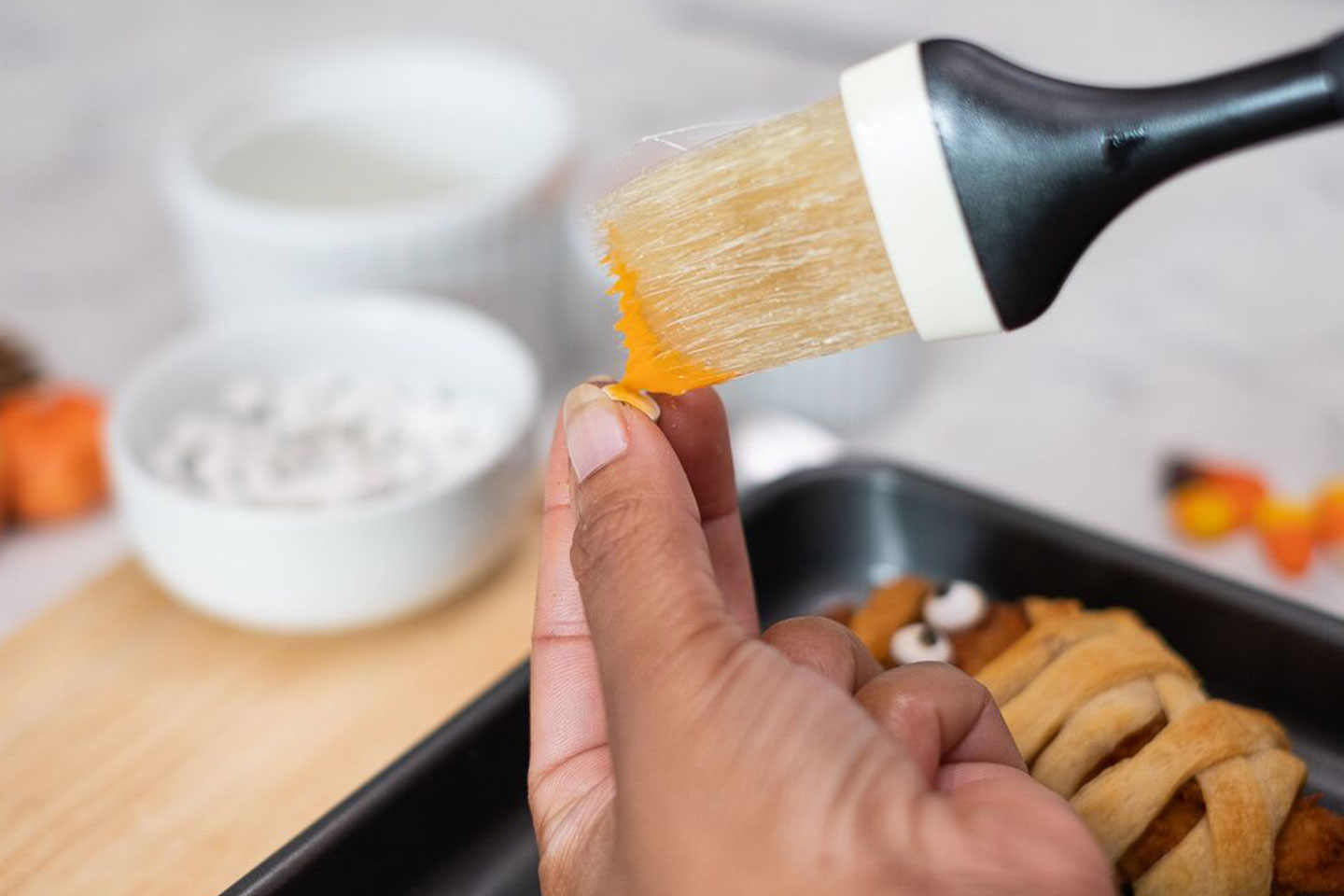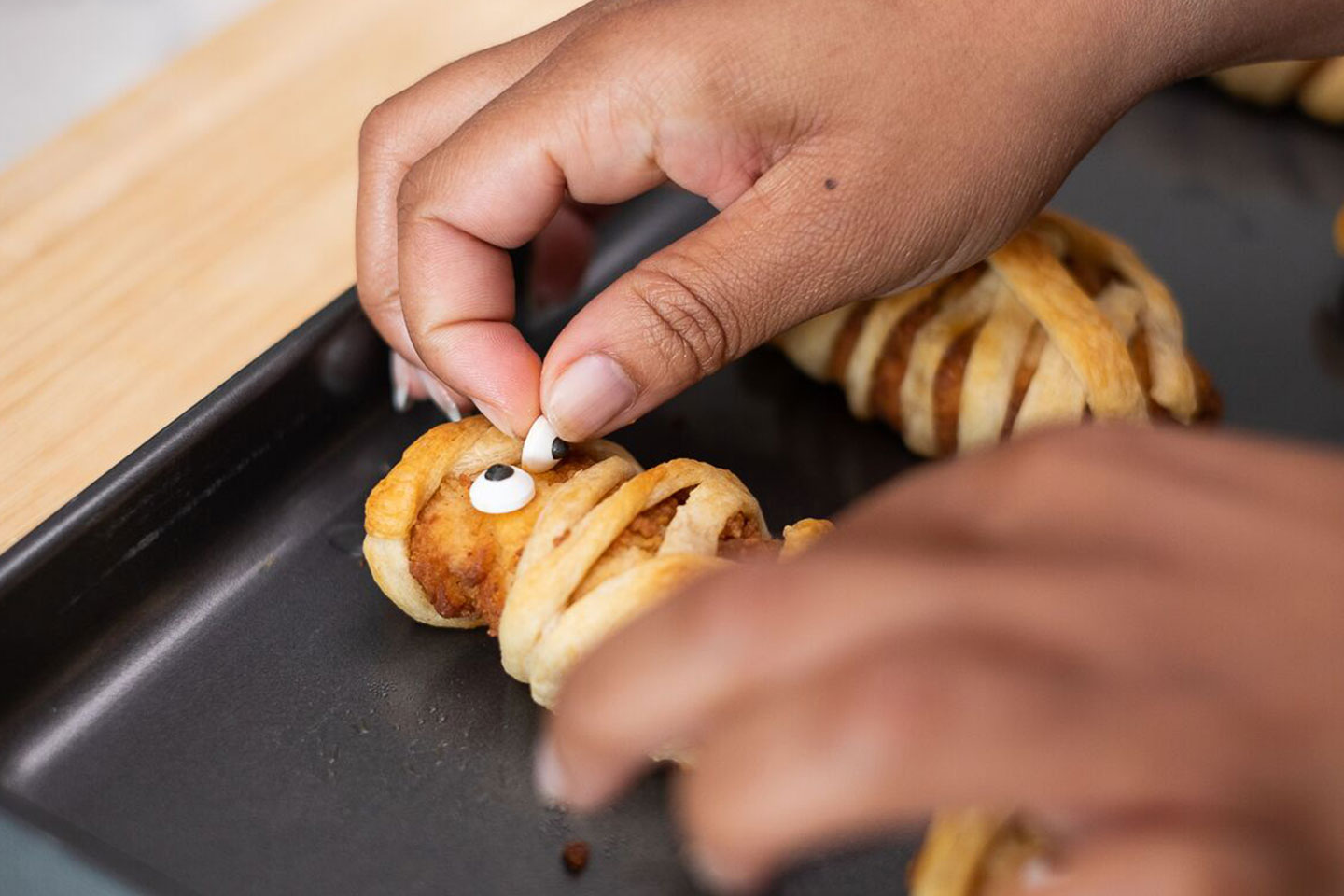 Make your Halloween spread complete. Satisfy your spooky sweet tooth with Chocolate Chunk Vampire Teeth and transform oranges into a frighteningly nutritious snack with Fruit Tray Jack-O'-Lanterns!