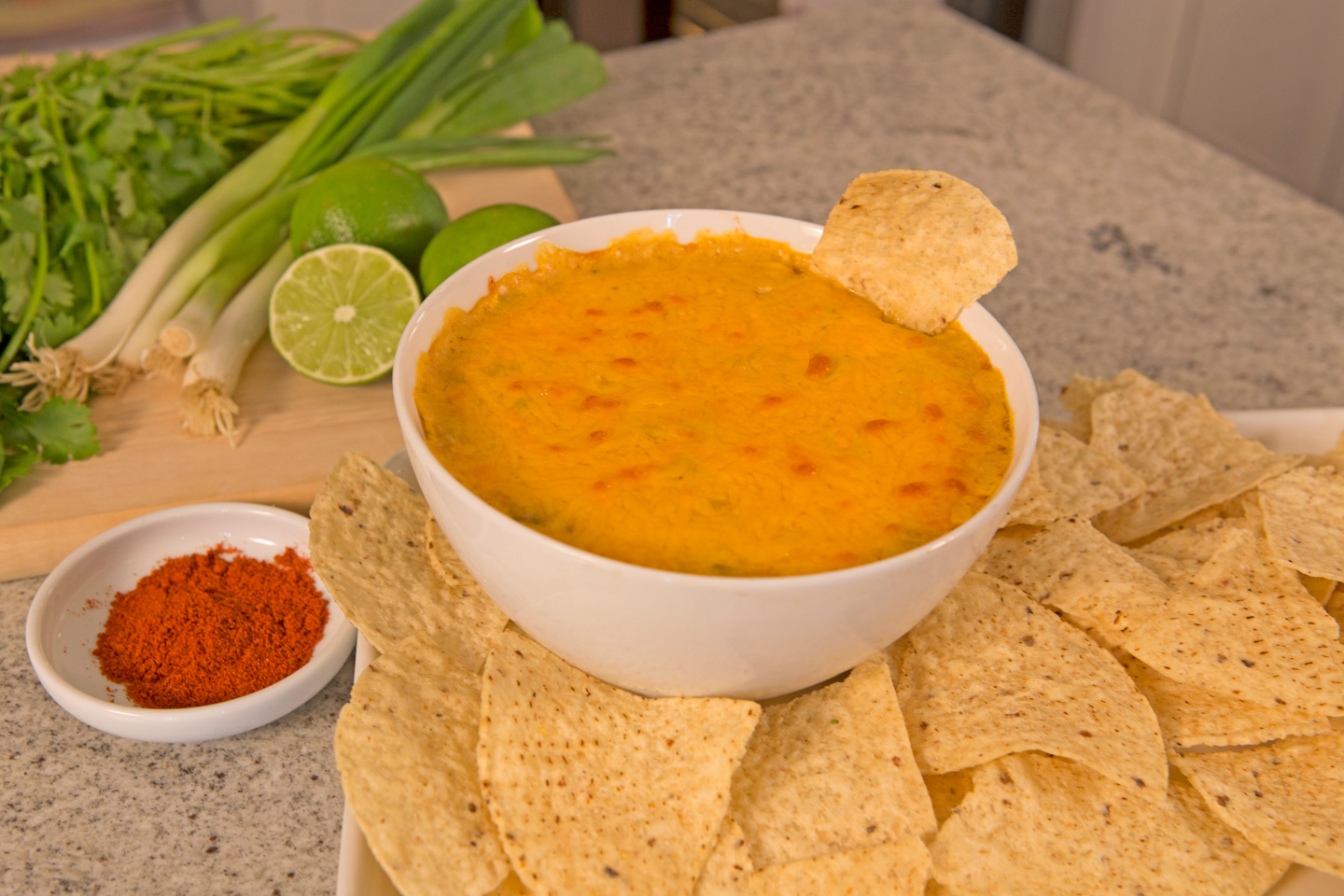 Soup to dip: A new recipe for your next get-together
You may think of Chick-fil-A's Chicken Tortilla Soup as just a soup, and who can blame you? But Chef Angela Canada from Chick-fil-A's test kitchen has other ideas. All it takes is a few extra ingredients and a slow cooker to transform a comforting soup to a crowd-pleasing dip!
Ingredients

1 large bowl Chick-fil-A® Chicken Tortilla Soup
4 oz. cream cheese
1 cup shredded pepper jack cheese
1 4 oz. can green chilis
1/3 cup chopped green onions
2 tablespoons lime juice
½ cup crema Mexicana* (Crema Mexicana can be found in the dairy case at most supermarkets. Sour cream is a good substitute if crema Mexicana isn't available in your area.)
½ cup mild salsa verde
1 tablespoon chopped cilantro
½ teaspoon paprika
½ teaspoon cayenne pepper
½ cup shredded sharp cheddar cheese for topping
Tortilla chips for dipping (lime tortilla chips enhance the flavor, but regular tortilla chips, crackers, pita chips or bagel chips will all work)
Directions

Place Chick-fil-A Chicken Tortilla Soup, cream cheese, shredded pepper jack cheese, green chilis, green onions, lime juice, crema Mexicana, salsa verde, cilantro, paprika and cayenne pepper into slow cooker and mix until combined.



Cover and cook on high for 30 minutes.

Continue to cook for an additional 30 minutes on high.

Stir again, top with shredded sharp cheddar cheese and cook for 10 minutes or until cheese is melted.
Serve immediately.

*Cook times are approximate and can vary with each slow cooker.