Invite the family to help make these perfectly imperfect party treats using our Chick-fil-A® Chocolate Chunk Cookies
What do you do when your cookie crumbles? How about make something wonderful from the crumbs! In this simple and delicious holiday crowd-pleaser, we take two Chocolate Chunk Cookies…crumble them up…mix them with melted marshmallows, crushed pretzels, popped corn cereal and shredded coconut…then form them into bite-sized snowball treats.
Just like Chick-fil-A Chef Christy Cook turned a melted Peppermint Chip Milkshake into the Peppermint Milkshake Pie, Chick-fil-A Chef Stuart Tracy turned whoops into wonderful with this new Holiday Snowball Bites recipe.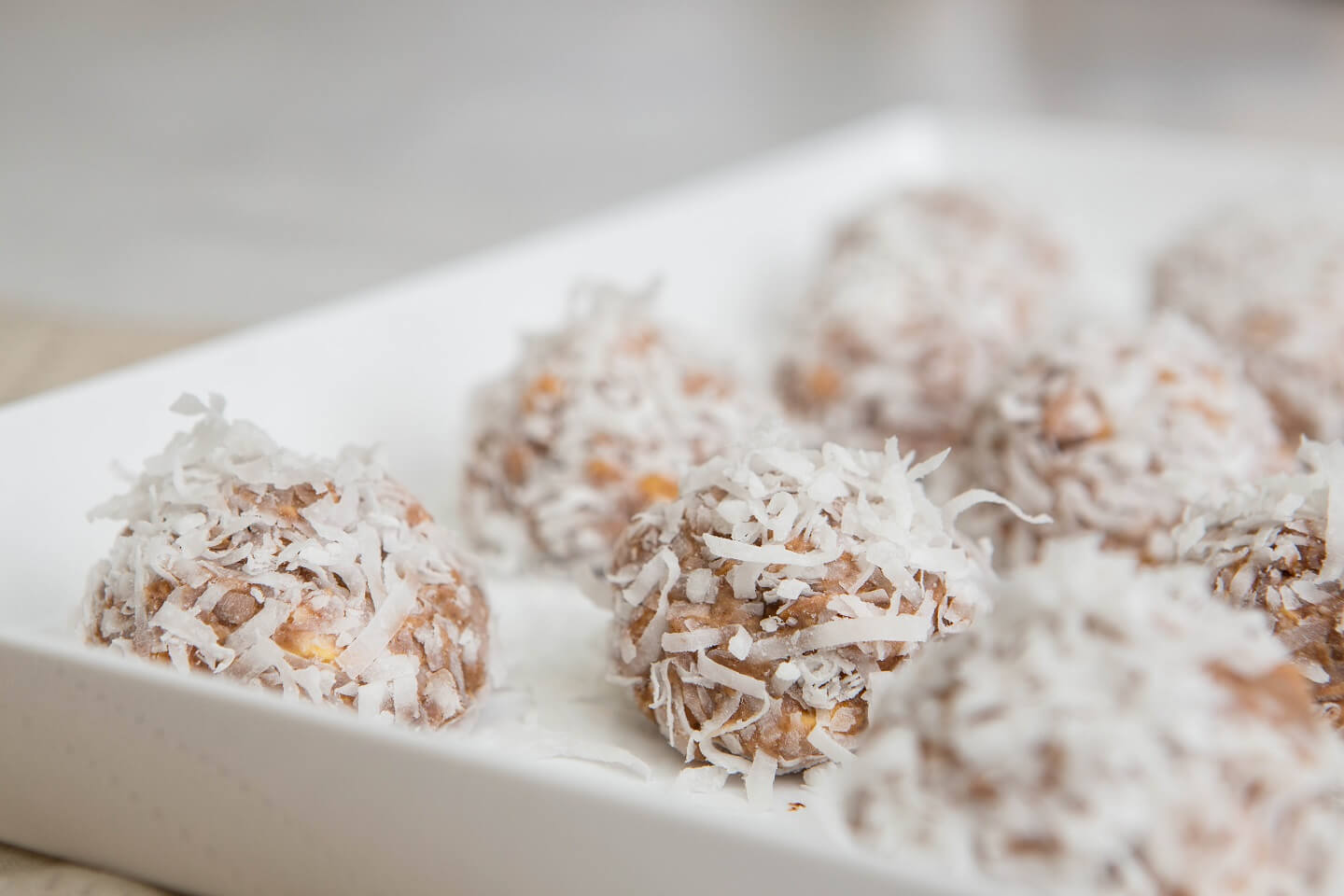 Watch Stuart as he walks you through the simple steps in this video, and then grab your loved ones (even the youngest chefs can help with this one) to make your own Holiday Snowball Bites together.
Download the recipe in English and Spanish.
What you'll need
2 Chick-fil-A® Chocolate Chunk Cookies, crumbled
½ bag regular-sized marshmallows (about 4 cups)
4 tbsp. unsalted butter
¼ tsp. salt (optional)
1 cup crushed pretzels
1 cup popped corn cereal
Sweetened shredded coconut, for coating
Time to mix it all together
Using a microwave-safe bowl, place marshmallows, butter, and salt (if you're using salt).
Microwave on high for 60 seconds, stir, then microwave again for an additional 30 seconds.
After microwaving, add the cookie crumbles, pretzels and cereal. Carefully stir to combine.
Scoop mixture into 2" balls, and squeeze in your hands to make a round shape.
Finally, roll in sweetened shredded coconut while still warm.