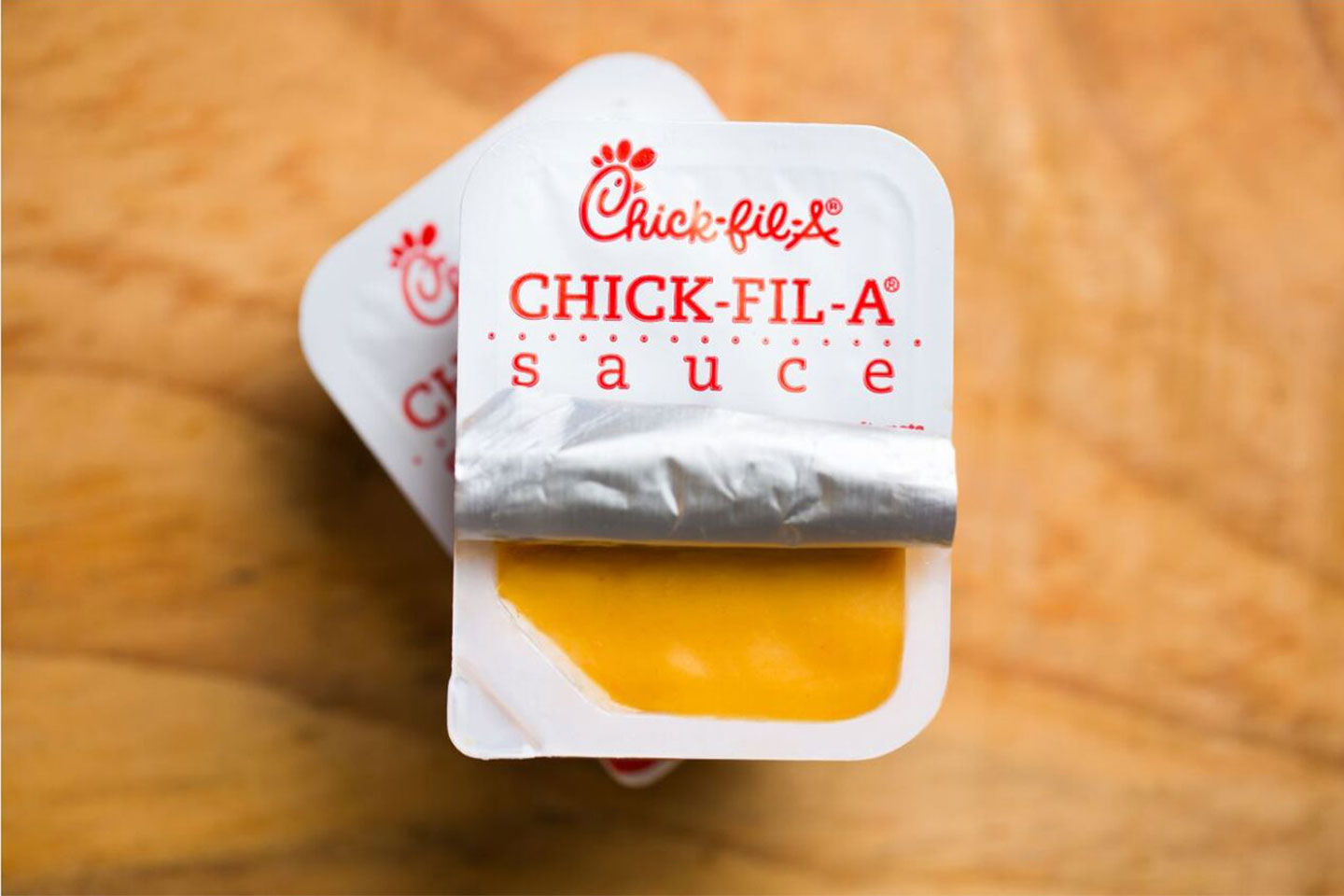 Find out the surprising ingredients that make up Chick-fil-A Sauce.
What makes a sauce special? In Chick-fil-A's case, it all started with a happy accident.
Of all the sauces offered on the Chick-fil-A menu (and there are a lot of them!), only one reigns supreme – and it's the one named after the company itself.
Chick-fil-A Sauce was "invented" in Fredericksburg, Virginia back in the early 1980s when a restaurant Team Member accidentally mixed barbeque sauce with a honey mustard recipe that franchise Operator Hugh Fleming had created.
Just like that, voila! Chick-fil-A Sauce was born.
Needless to say, it's been a hit ever since. In 2017 alone, restaurants ordered more than 500 million individual packets of Chick-fil-A sauce.
People in the Southwest showed their fondness for the delicious condiment, ordering more than people in any other part of the country in 2017.
And if you're curious, Polynesian and Barbeque finished as the second and third most-ordered sauces, respectively.
Check out our full listing of sauces before you pick up your next Chick-fil-A meal – because everyone knows you can never have too much sauce!