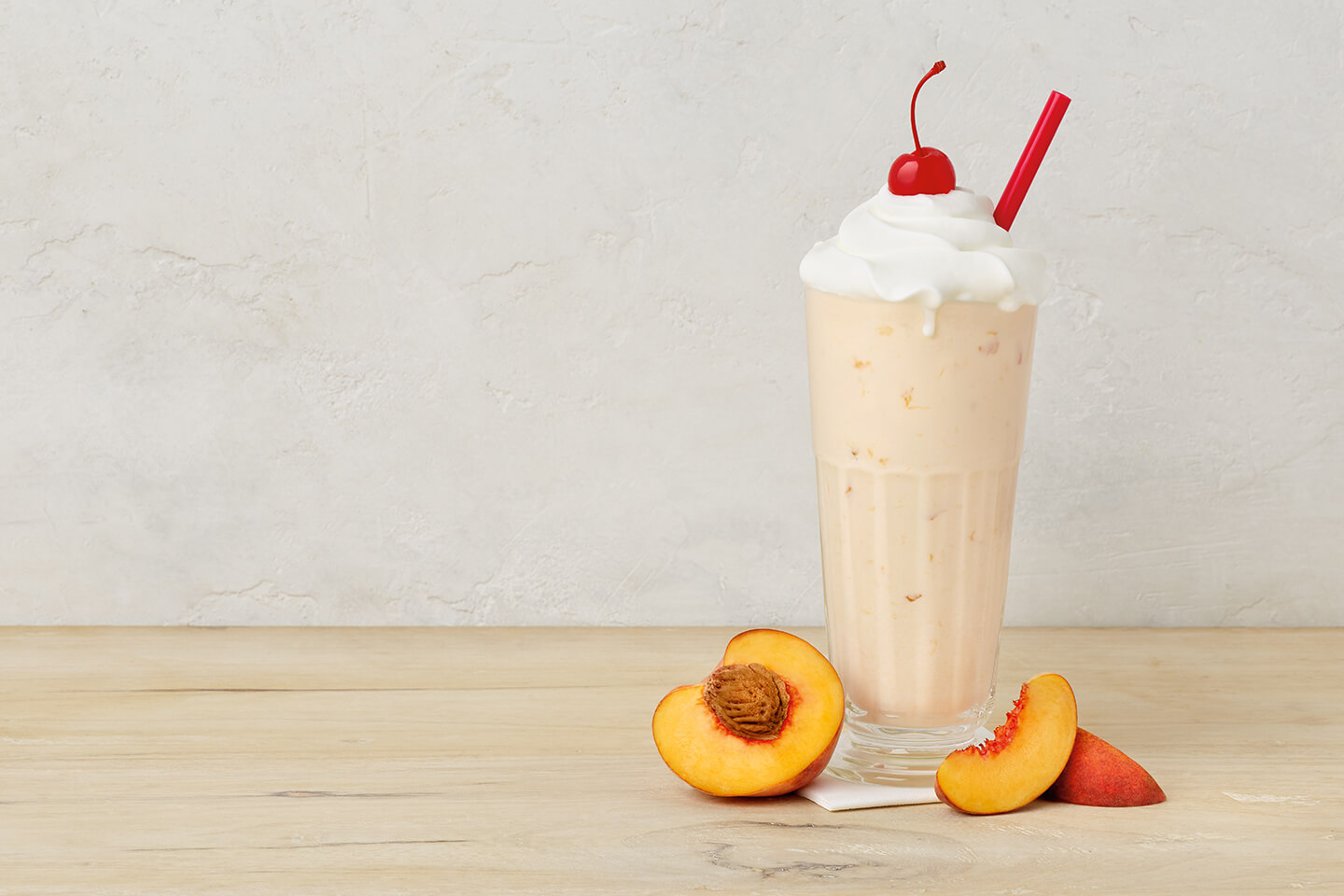 As summer heats up, these cities are cooling down with our Peach Milkshake!
At Chick-fil-A, two sweet signs always mark the official start of summer: warmer weather and the return of our beloved Peach Milkshake. Handspun with our signature vanilla Icedream® dessert and peaches, the classic summer treat is back for a limited time starting June 14.

Our Peach Milkshake was introduced back in 2009, and it has become a much-anticipated, summer tradition for guests. But who could be hailed as Peach Milkshake enthusiasts? With the sweet arrival of Peach Milkshake season, we're sharing the top 10 cities that enjoyed the hand-spun treat the most, based on restaurant orders in 2020:
10. Raleigh, North Carolina

Summers in North Carolina are often spent outdoors, exploring the breathtaking natural wonders of the Great Smoky Mountains and Blue Ridge Parkway. We can see why many North Carolinians choose to pair the great outdoors with a refreshingly sweet Chick-fil-A treat.

9. Baltimore, Maryland

Did you know that Baltimore has more statues and monuments per capita than any other city in the United States? Might we suggest that Charm City build one more monument in honor of its love for the Peach Milkshake?

8. Charlotte, North Carolina

Fun fact: 75% of all professional motorsports racing teams in the world are headquartered in Charlotte. Just like the racers, Charlotte locals are sure to speed over to their nearest Chick-fil-A restaurant this summer to enjoy a Peach Milkshake!

7. Houston, Texas

Don't mess with Texas and its love for the Peach Milkshake. We bet "H-Town" can't wait to spend another summer cooling down with this delicious treat!

6. Dallas, Texas

When it comes to loving the Peach Milkshake, this isn't Texas' first rodeo. Dallas is the second Lone Star State city on the list of places that love our peachy summer treat.

5. Los Angeles, California

While people often visit the City of Angels to try and spot their favorite celebrity, Los Angelenos are more focused on spotting their favorite seasonal milkshake!

4. Greenville, South Carolina

Did you know that the peach is South Carolina's official state fruit? It's no wonder so many Greenville locals choose to cool off with our delicious, peach-flavored tradition.

3. Philadelphia, Pennsylvania

Home to Independence Hall and the signing of the Declaration of Independence, the City of Brotherly Love is among the top three cities that look forward to the return of the Peach Milkshake each year. We guess you could say that Philadelphia has "declared" its love for the seasonal offering!

2. Washington, D.C.

Washington, D.C. cast its vote for the Peach Milkshake, and its love for the timeless treat earned our nation's capital the number two spot on the list of cities that love the Peach Milkshake the most.

1. Atlanta, Georgia

There's no place like home! In 1967, Chick-fil-A founder Truett Cathy opened the first Chick-fil-A restaurant in Atlanta's Greenbriar Mall, so it makes sense that Atlantans would defend the hometown, peachy goodness they proudly know and love.

Were you surprised at this year's Peach Milkshake rankings, and should your hometown have been added to the list? Regardless of which city you call home, the Peach Milkshake is only back for the summer, while supplies last, so make sure to enjoy one while they're here!
Start your order