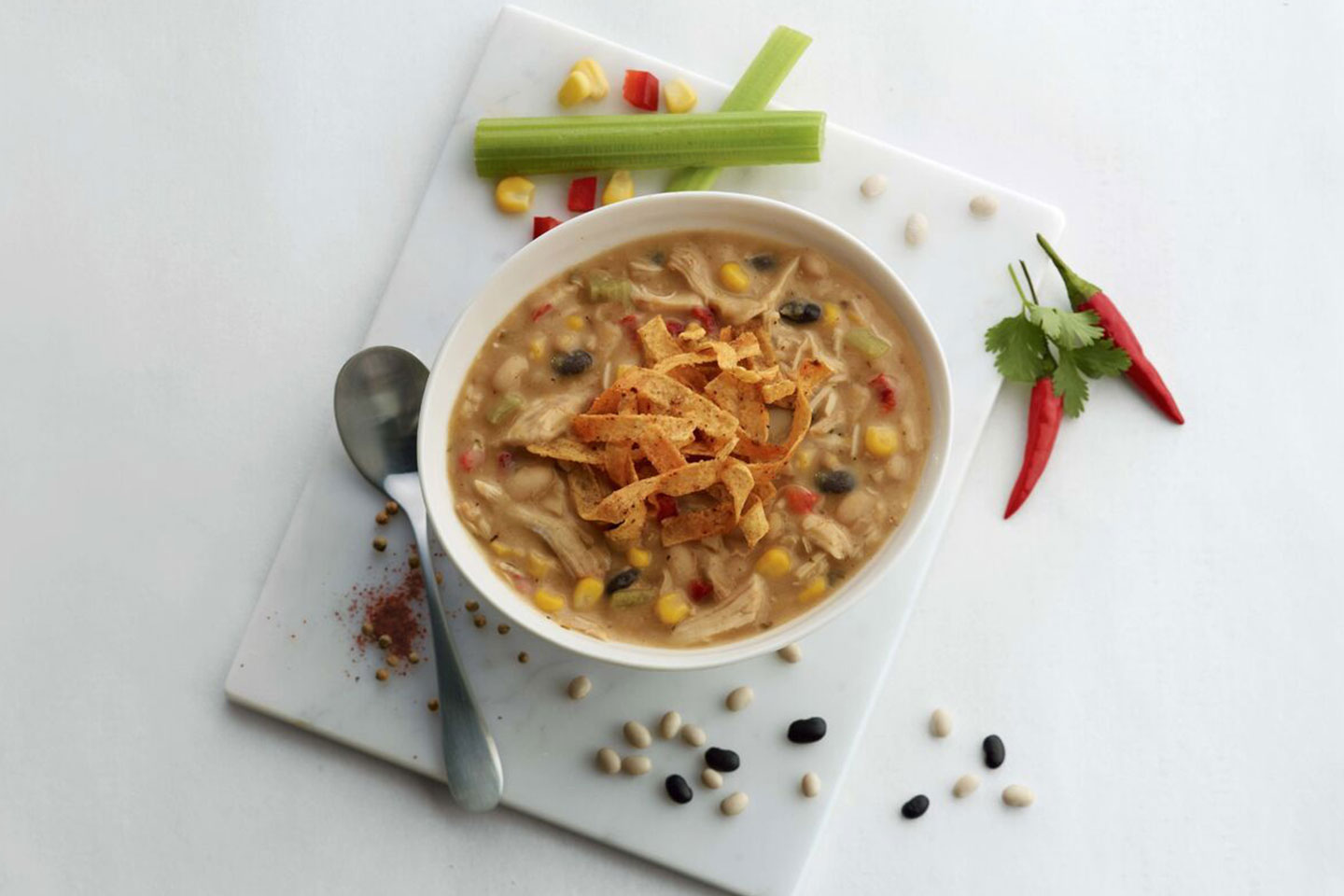 The chef behind this fall favorite gives us the inside scoop.
While some mourn the close of summer, others celebrate the signs of fall: crisp weather, changing leaves, football season and our favorite: the return of Chick-fil-A's famed Chicken Tortilla Soup.
Originating on the menu at The Dwarf House in Atlanta (the first restaurant our founder, Truett Cathy, ever opened), the Chicken Tortilla Soup recipe became a fast favorite among guests. That's why when Cathy later founded Chick-fil-A, it was an easy decision to add the soup to the menu there too, at a time when the hearty offering was in highest demand: November through March.
So, what makes it so good?
It starts with Chick-fil-A's high-quality, distinctly seasoned chicken
"A lot of people don't know we use both our spicy and original chicken in the soup…giving it the perfect kick" said Angela Wadlington, the Chick-fil-A chef behind the recipe.
It's packed with protein, too
The only thing better than treating yourself to a warm bowl of soup? Not feeling guilty about it. Each serving of Chicken Tortilla Soup has 47 grams of protein and an abundance of herbs and vegetables, so it's the perfect choice for customers who don't want to sacrifice delicious for nutritious.
And it feels like home
"The creaminess of the sour cream, the special type of flour used, and the notes of fresh herbs and spices make it a perfect, soothing dish," said Wadlington. "No matter where you are, it just feels like home."
And who says you need to stop at just one bowl? Add the warmth, flavor and overall deliciousness of Chicken Tortilla Soup to your holiday parties with friends and family or even a night on the couch with Chick-fil-A Catering.
Those looking for an extra kick in their next cup of soup can check out these insider tips for tasty twists on Chick-fil-A Chicken Tortilla Soup.