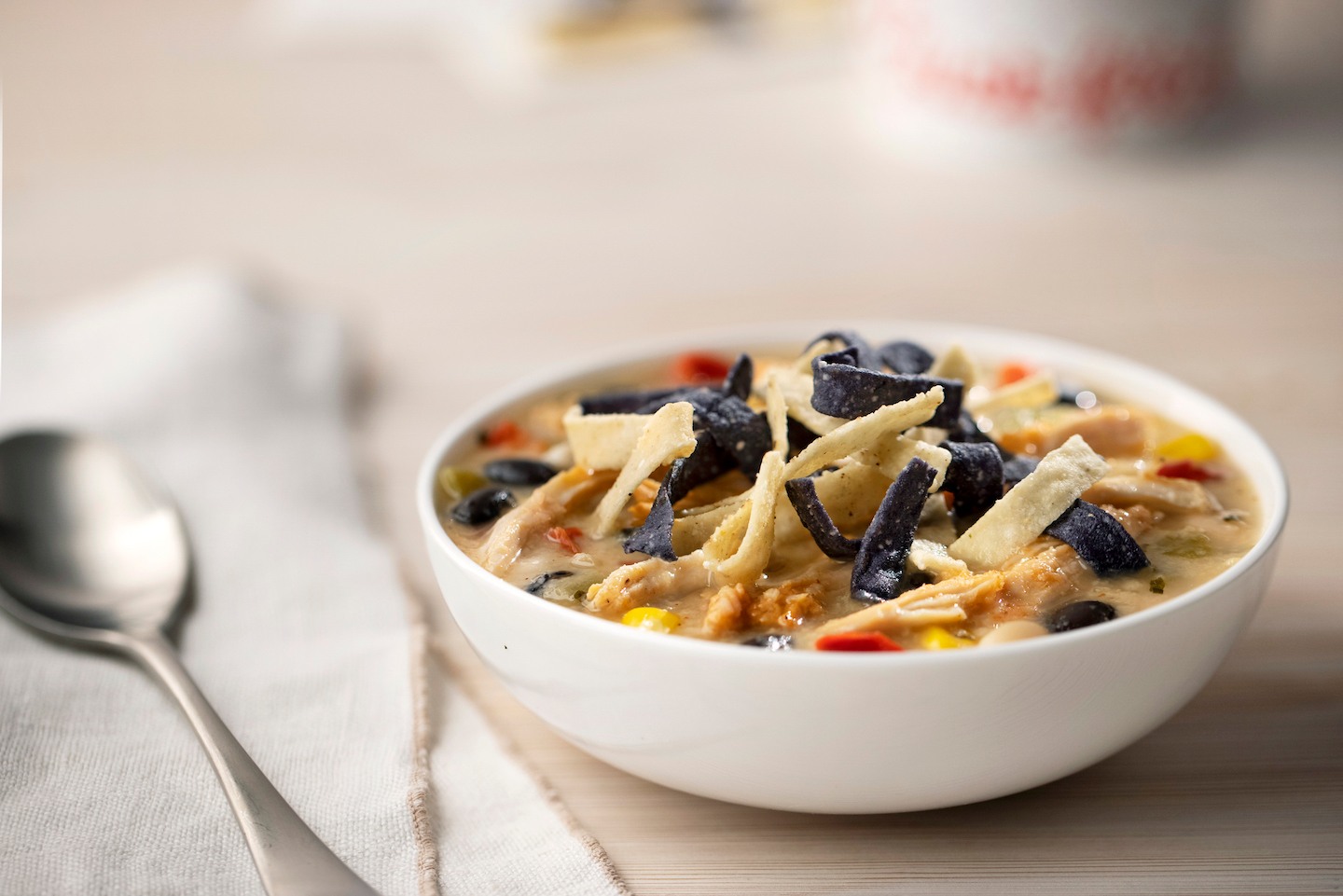 The chef behind this fall favorite gives us the inside scoop.
The holiday season brings new traditions, quality time with family and friends and… colder weather. Luckily, Chick-fil-A® is here to help you warm up as the temperatures drop with the return of the seasonal Chick-fil-A® Chicken Tortilla Soup to participating restaurants nationwide. This cupful of comfort and joy has warmed the hands and hearts of guests since it was first served.

The spicy sensation was first offered on the menu at the Dwarf Grill (later renamed the Dwarf House®), the first restaurant our founder, Truett Cathy, ever opened, and at Truett's Grill® in Atlanta. The recipe became a fast favorite among guests, serving as a hearty option for lunch or dinner during the coldest months of the year. In 2012, Chicken Tortilla Soup joined the menu at Chick-fil-A restaurants as a seasonal staple, returning each year when the temperatures begin to drop.

So, what makes it so good?
It starts with quality, distinctly seasoned chicken from Chick-fil-A

"A lot of people don't know we use both our spicy and original chicken in the soup, giving it the perfect kick," said Angela Canada, the Chick-fil-A chef behind the recipe.

Each bowl is topped with seasoned corn tortilla strips, the perfect complement to the shredded spicy chicken.

It's hearty, too

Not only does the Chicken Tortilla Soup bring you warmth during the colder months, but it's also hearty, too. Each bowl-sized serving of Chicken Tortilla Soup has 44 grams of protein (cup-sized servings have 23 grams of protein) and plenty of herbs and vegetables, so it's the perfect choice for guests who want their delicious to come with veggies.

And it feels like home

"The combination of our delicious chicken, hearty beans and corn, flavorful green chilies and cilantro, creaminess of sour cream, as well as other herbs and spices make it a perfect, soothing dish," said Angela. "It's comfort in a bowl."

Add the warmth, flavor and overall deliciousness of Chicken Tortilla Soup to a busy day of wrapping presents or even a night on the couch with Chick-fil-A™ Delivery. Don't forget that you can also order on the Chick-fil-A® App or through chick-fil-a.com!

Those looking for an extra kick in their next cup of soup can check out these insider tips for tasty twists on Chick-fil-A Chicken Tortilla Soup.