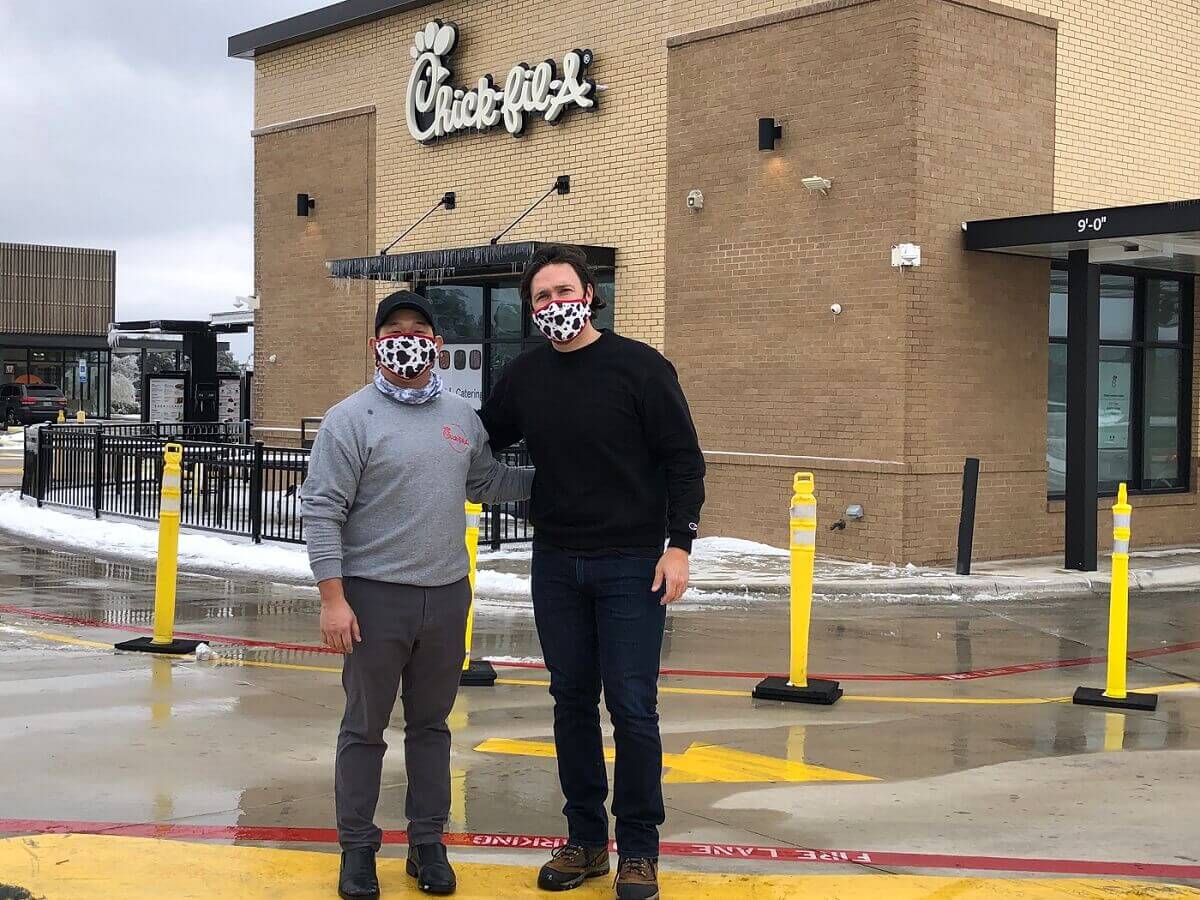 In the midst of February's unprecedented storm, Texas Operators Jared Johnson and Thamson Nguyen found unique ways to give back.
In February, a brutal winter storm of unprecedented magnitude made its way through Texas. As one day rolled into the next, roads became impassable, local grocery stores were depleted, and many Texans found themselves left without basic utilities.
In the face of a growing crisis in Austin, local Chick-fil-A® restaurant Operators Jared Johnson and Thamson Nguyen knew they wanted to help.
Door-to-door delivery
Johnson, Operator of two Chick-fil-A restaurants in Round Rock, Texas, credits his wife, Kathryn, for leading the call to action in his community.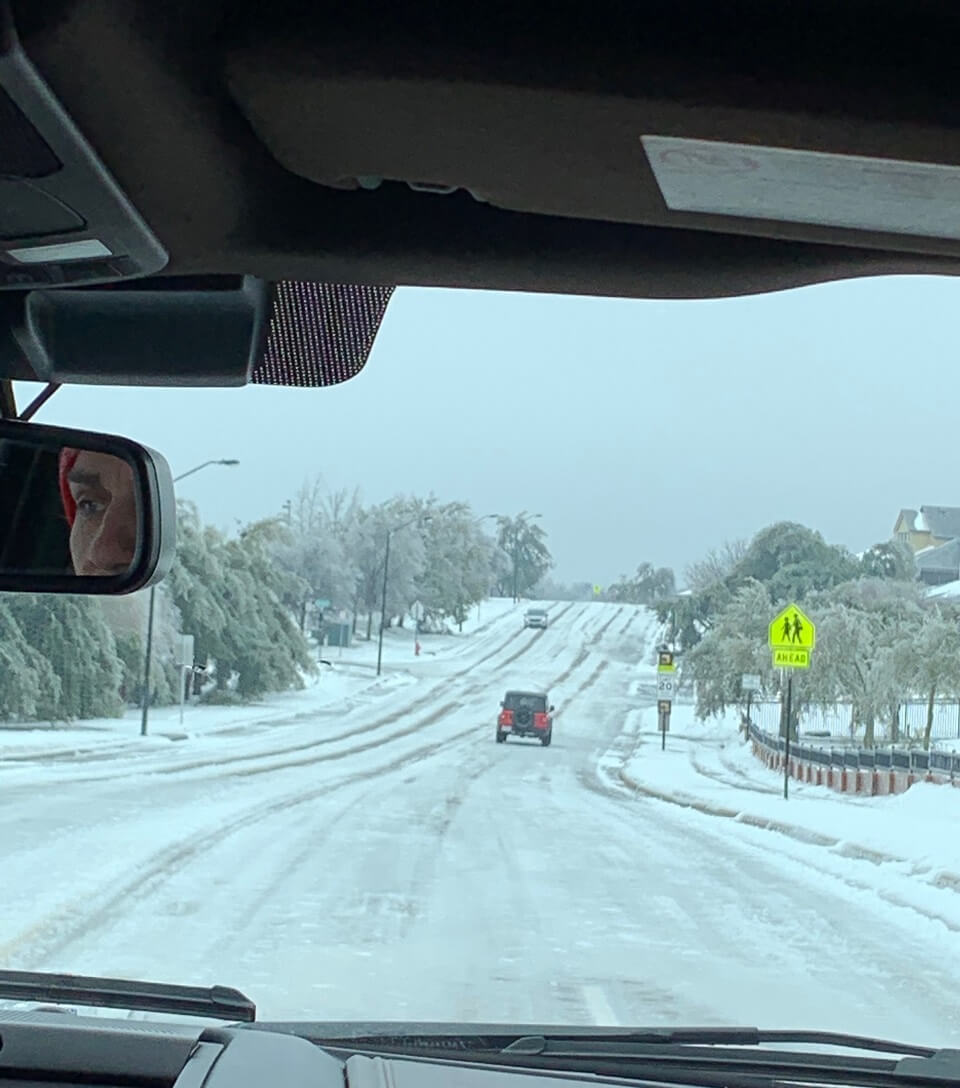 "She said we had to do something," Johnson said. "We knew we could get to the restaurant and maybe we could get some of our leaders to help us. We just wanted to help out as much as we could."
Johnson and his family met with his executive kitchen director, Trevor Mayhew, at University Blvd. and promptly got to work.
After creating a plan of action, Johnson and his team began building dozens of Chick-fil-A® Nuggets Trays and 6-count Chocolate Chunk Cookies to take to the neighborhoods of Round Rock.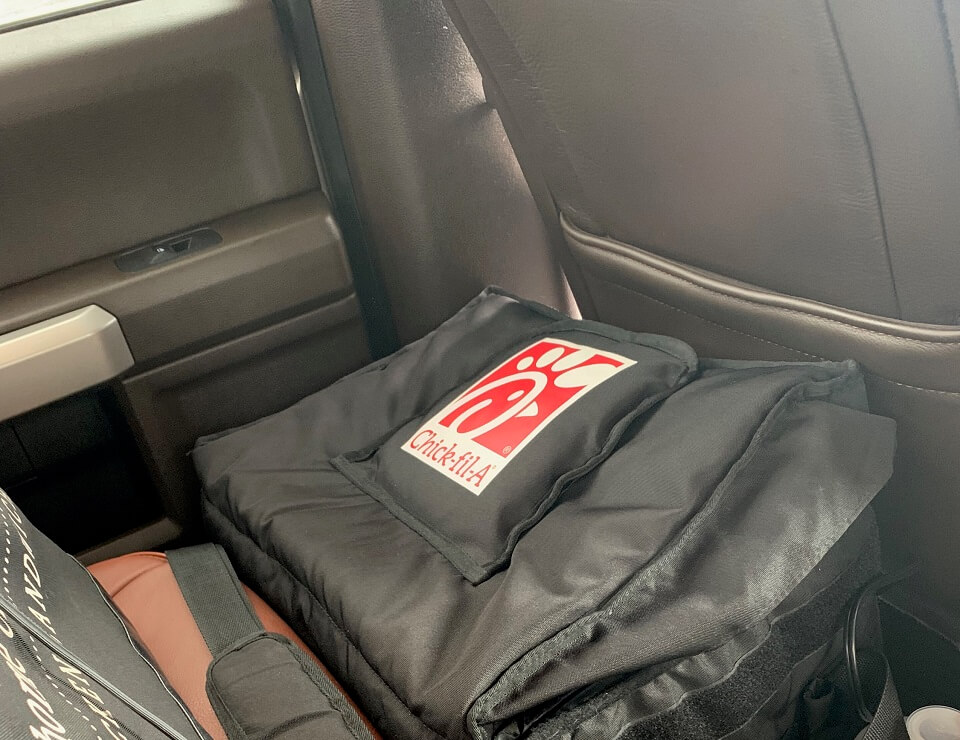 With temperatures below freezing, Johnson and his team went door to door, offering warm food and a smile to as many community members as they could reach.
"We knew big parts of our community were in need," said Mayhew. "We were grateful to be able to show that we were here for them."
Johnson's efforts did not go unnoticed by those in the community.
"Conditions were really bad, and he didn't have to do that," said local resident Matt Lange, who shared this experience on social media. "I've never been in a situation like that. For it to be 2 degrees with no power, that doesn't happen around here, and it just kept going. It was super cool for him to do that and definitely one of the brighter spots in that whole experience."
A different kind of drive-thru
Just south of Round Rock, Nguyen, Operator at Chick-fil-A Belterra Village, was organizing Team Members and leading efforts to reopen his restaurant, only days after the winter storms hit his community.
While local grocery stores and other restaurants remained closed, Chick-fil-A Belterra Village passed out free food, with traffic backing out into the nearby highway.
"We had several Customers who came in and they were in tears," said Nguyen. "A lot of them were just grateful to have something warm to eat."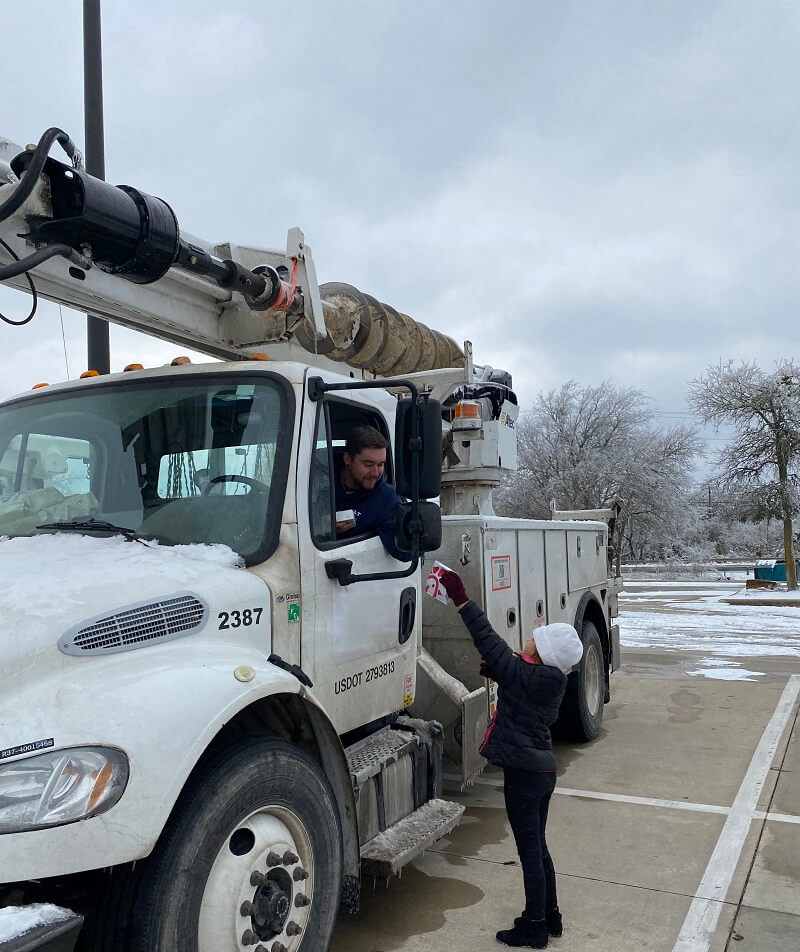 Fostering new relationships through freezing temperatures
Belterra Village Team Members and other volunteers in the community joined Nguyen's ongoing efforts to organize free food deliveries outside of the efforts at the restaurant. Nguyen and his team even went as far as to provide various Chick-fil-A menu items to senior living centers, first responders and local power company employees.
Brock Stamps, campus pastor at Life Dripping Springs Church, connected with Nguyen to help organize food distribution. Stamps and other church volunteers joined efforts with Nguyen to pass out Chick-fil-A® Chicken Sandwiches to as many people as they could.
"It spoke so highly of Thamson and his commitment to help the community," Stamps said. "He wanted to provide people with a warm meal, and you could feel his authentic care for the community in his zeal to reopen. It inspired our church family to get out there and help people, too."
"The opportunity to help was amazing but what was even more amazing was seeing our community rally together and support each other," said Nguyen. "Austin is a city where there are a lot of different views, but people put that aside and opened up their homes to each other. To see the servanthood attitude in the community was wonderful."