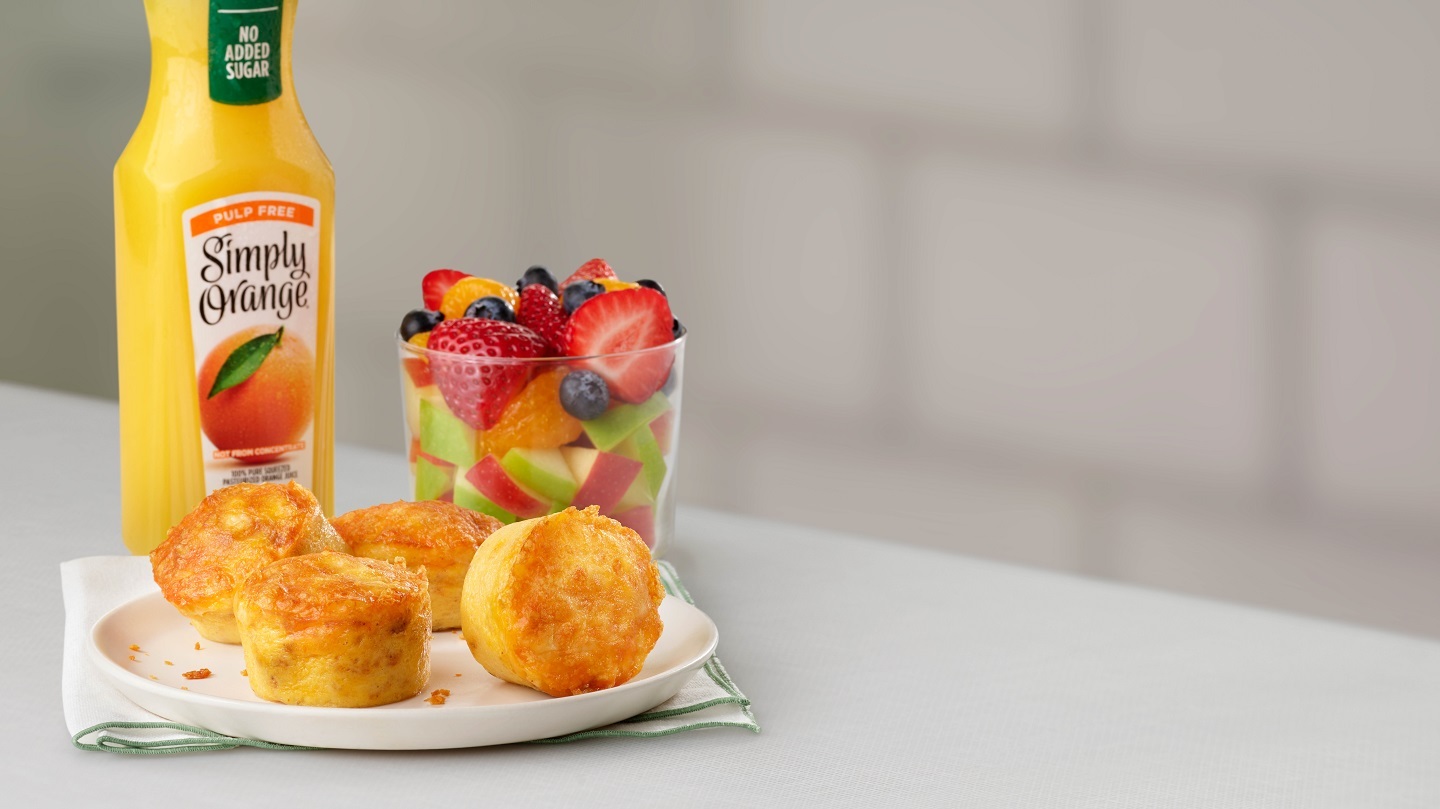 New house-baked breakfast entrée with bold flavors coming to select markets this fall
ATLANTA (Aug. 15, 2022) – Chick-fil-A® is helping customers start their morning by testing a new bold and bite-sized option, Chorizo Cheddar Egg Bites, on the breakfast menu in select markets. The Chorizo Cheddar Egg Bites are baked in-house every morning and are made with whole eggs, Mexican-style chorizo sausage, and a blend of cheddar and Monterey Jack cheeses, offering bold flavors in each bite. Each order includes four egg bites, making them ideal for a meal on-the-go.

The Chorizo Cheddar Egg Bites are part of a continuing effort to provide more options for guests ordering one of the most important meals of the day. They are the first new breakfast entrée Chick-fil-A has created since the Hash Brown Scramble Bowl joined menus nationwide in 2017.

"As summer ends and the back-to-school morning routine begins, we wanted to offer our customers a new protein-packed entrée that keeps them satisfied when they're on-the-go without sacrificing taste," said Leslie Neslage, director of menu and packaging at Chick-fil-A, Inc. "Our guests are asking for more bite-sized, shareable breakfast options, and we look forward to hearing what they think about our limited-time Chorizo Cheddar Egg Bites test."

The Chorizo Cheddar Egg Bites will be available for a limited time starting August 22 at participating restaurants in Augusta, Ga.; Aiken, S.C.; Columbus, Ohio; Norfolk and Portsmouth, Va.; Miami, and New Orleans. Guest feedback will help determine if the new breakfast bites will be featured on menus nationwide in the future.

Customers can check the Chick-fil-A App® or contact their local restaurant to find out if Chorizo Cheddar Egg Bites are served at a nearby participating location. Guests can place an order for pick-up, dine-in or delivery on the Chick-fil-A App or online. To stay up-to-date on Chick-fil-A's latest food news, like new flavors and returning seasonal favorites, visit chick-fil-a.com/stories.

About Chick-fil-A, Inc.  

Atlanta-based Chick-fil-A, Inc. is a restaurant company known for the Original Chick-fil-A® Chicken Sandwich and signature hospitality. Represented by more than 170,000 Team Members, Operators and Staff, Chick-fil-A® restaurants serve guests freshly prepared food at more than 2,700 restaurants in 47 states, Washington, D.C., Puerto Rico and Canada. The family-owned and privately held restaurant company was founded in 1967 by S. Truett Cathy and is committed to serving the local communities in which its franchised restaurants operate.     

Known for its leadership and growth opportunities, in 2022 Chick-fil-A was named a Best Employer in America by Forbes and a top company for career opportunities for Black employees by Glassdoor. The company was also awarded the Employee's Choice by Glassdoor honoring top CEOs and was named a Culture 500 Culture Champion in 2020. A leader in customer service, Chick-fil-A was named QSR Magazine's Drive-Thru Restaurant of the Year for 2021. More information on Chick-fil-A is available at www.chick-fil-a.com and via @ChickfilANews.  
Contact:
Corporate Media Hotline: (800) 404-7196
Email: cfapressroom@chick-fil-a.com
Twitter: @ChickfilANews
###