A partnership you can trust

Chick-fil-A, Inc. is the largest quick-service chicken restaurant chain in the United States, based on domestic annual sales of more than 2,000 locations in 48 states and Washington, D.C, Puerto Rico, and Canada. Supported by a strong brand and award-winning restaurant designs and architecture, the family-owned, privately-held company is strategically expanding and uniquely positioned for continued future growth.
Supplier and Agency Inquiry
Become a supplier for Chick-fil-A. Share what your business can offer. We're proud of the relationships we build with the people who work alongside us.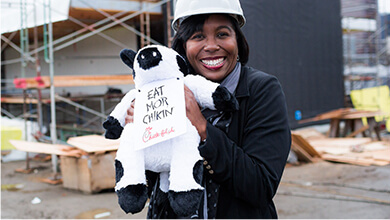 Real Estate
We're constantly scouting sites for new Chick-fil-A restaurants across the country. Find out which markets have opportunities and how to take the next step.