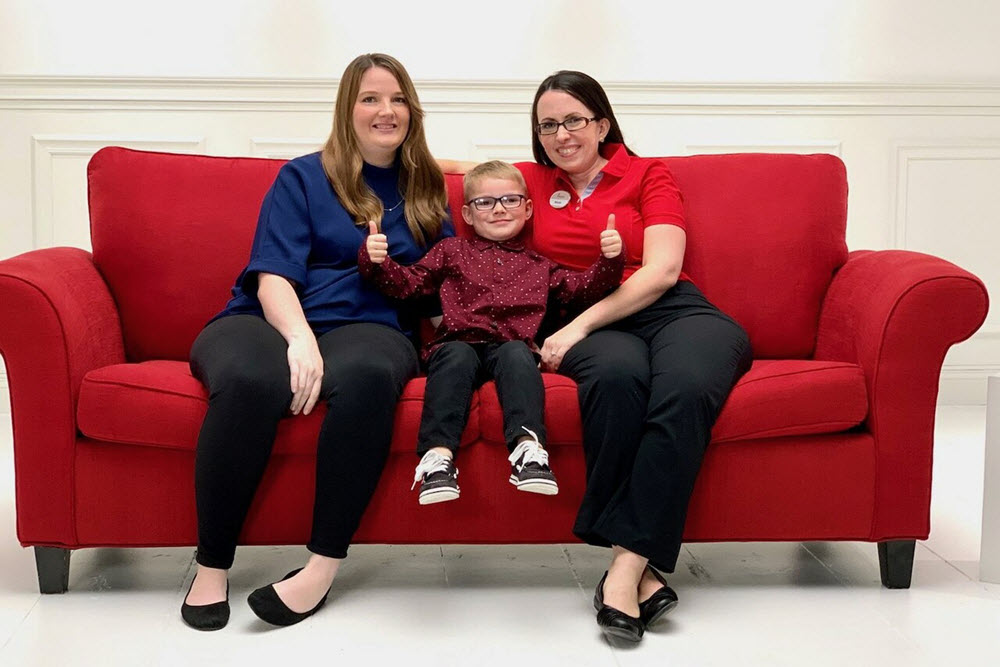 Kindergartener's day as Chick-fil-A Team Member featured in new #thelittlethings spot
On his first day of kindergarten, Mark Silcox stood proudly on his front steps next to a chalkboard displaying fun facts about himself—including what he wants to do when he grows up.

"Work at Chick-fil-A" was scribbled in cursive mimicking his dream employer's logo.

His mom, Brianna, posted the photo on Facebook and tagged their family's favorite Chick-fil-A® restaurant in Toledo, Ohio, where they'd make the hour-long drive from their Detroit home every few weeks. Community Engagement Director Nicole Jaeger quickly replied with an invitation for Mark to serve as an honorary Team Member for a day.
The best day ever

On Sept. 14, 2019—after a sporadic night of little sleep due to his excitement—Mark showed up to work at Chick-fil-A at Talmadge & Sylvania sporting his very own signature-red Chick-fil-A shirt and an ear-to-ear grin.

Nicole handed the five-year-old superfan a nametag, gave him a backstage tour and introduced him to his fellow Team Members. Then, for the next two hours, Mark helped out with everything from prepping the dining room to handing out Frosted Caramel Coffee samples at the drive-thru.

"He loved every chance he got to say, 'My Pleasure'," Nicole recalled.

Mark's favorite task was asking guests for refills and delivering the drinks, gripping the full cups with his tiny hands and taking slow, calculated steps from the counter to tables.

He wrapped up his shift by stepping up onto a stool perched behind the register to take his mom's lunch order, then enjoyed a hard-earned meal of Chick-fil-A Nuggets, a milkshake and a Chocolate Chunk Cookie. Exhausted but happy, he quickly fell asleep on the car ride home.

"Our cheeks hurt from smiling so much," said Brianna, who first fell in love with Chick-fil-A while pregnant with Mark. "He still talks about what he calls the 'best day ever.' That experience taught him that you have to work your way up in life, and that kindness goes a long way."

A local station covered Mark's shift on the evening news, and the feel-good story made its way across the country and went viral on social media. Brianna's cousin in Texas called the next day saying she'd just seen her famous nephew on TV.
"We had no idea our little Saturday morning would turn into something so big," Nicole said.
A few minutes of fame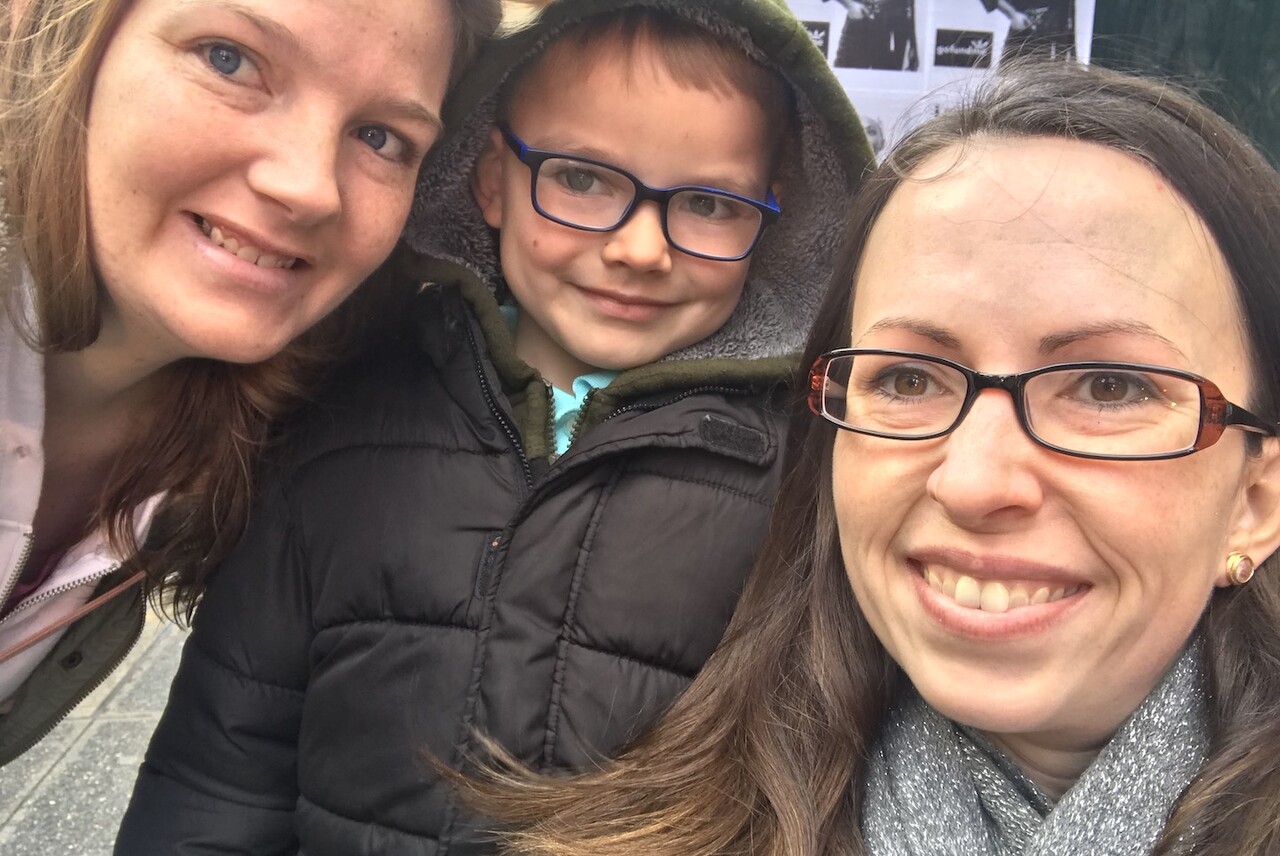 And it only got bigger. A few months later, Nicole and the Silcoxes were invited to fly to New York and film a Chick-fil-A commercial for #thelittlethings campaign.

"It was Mark's first time on a plane," said Brianna. "We felt like we were on a movie set… hair, wardrobe, the whole nine yards. We loved every second."

The spot—in which Mark, Brianna and Nicole share their story on the Red Couch—aired a few years later than planned due to COVID-19. Mark is now enjoying his second 15 minutes of fame.

"He's loving the attention and getting calls from friends and family saying they'd seen the commercial," said Brianna.
One step closer to his dream

The Silcoxes, now a family of six, recently moved to Clarksville, TN. They were overjoyed to find a Chick-fil-A restaurant just a short drive away from their home.

"We're there at least three times a week," said Brianna, who keeps in touch with Nicole. "Mark, who has been eating Chick-fil-A since he could eat, is old enough to order a 12-count of Chick-fil-A Nuggets instead of a kids' meal… and would order a 30-count if he could."

Mark, now 8, recently found out that the minimum age to work at his local Chick-fil-A restaurant is 14. "He's counting down the years," Brianna said with a laugh.

Nicole is grateful for the opportunity to make an impressionable young man's dream come true.

"It was such a fun morning getting to do something so meaningful for a special little guy," she said. "Maybe Mark will one day own his own Chick-fil-A and say, 'I remember when I was a Team Member for a day all those years ago'."