"He has that unique ability to make everyone around him better."
Michel Harding remembers waking up on March 1 feeling nervous and excited.
Both emotions were justified as he was about to start a new career.
Like most young adults in their early 20s, Harding was making the transition into the real world – juggling things like paying bills and figuring out what he was going to eat for dinner.
But that's where the comparisons end.
As Harding drove into work that Friday morning, he faced a situation unique for someone his age. At just 24 years old, he was about to become a small business owner, as the youngest Chick-fil-A franchise Operator in the country.
"As a teenager, I was working the register (at a Chick-fil-A) …and now I'm running one," Harding said. "This is something you can never really anticipate happening."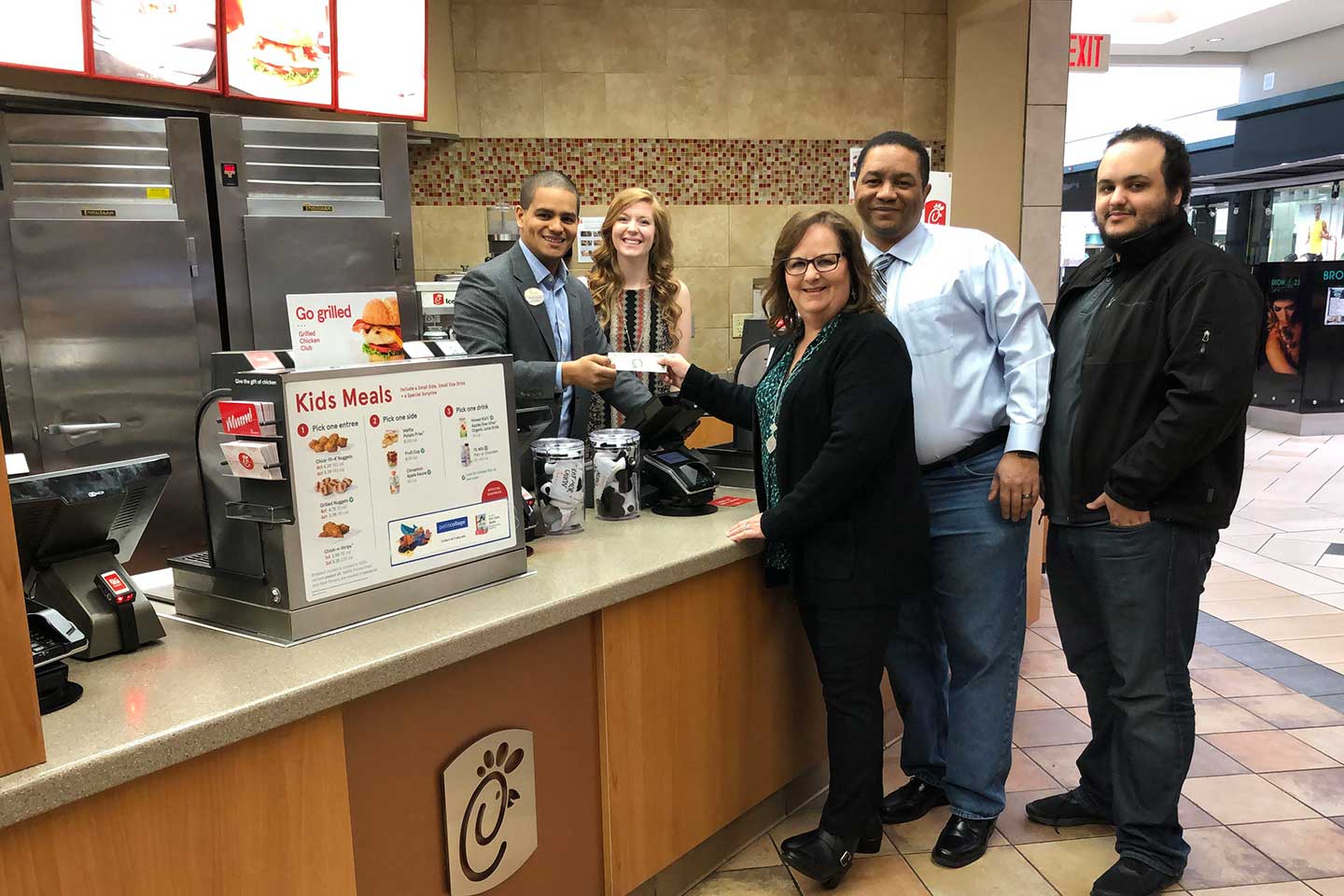 Something special
But the role is something Harding's former boss could anticipate.
"My leadership team and I knew Michel was special right away," said Tim Odom, Harding's former restaurant Operator. "He has a work ethic like no one else his age. He is organized, he is responsible. He has that unique ability to make everyone around him better."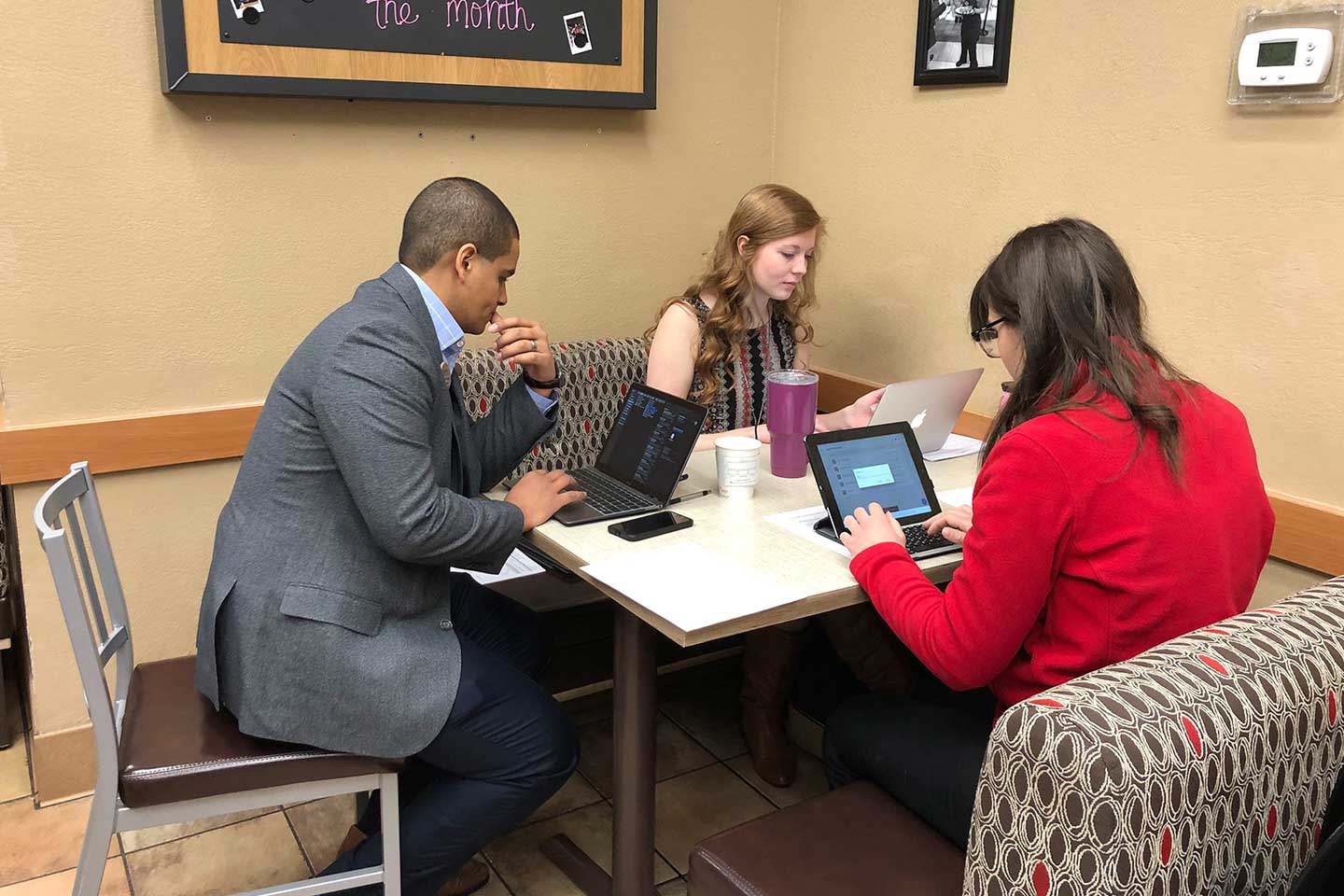 Odom saw something special in Harding immediately, and under Odom's guidance, Harding excelled and grew professionally, eventually joining the Chick-fil-A Leadership Program which grows business leaders within the company. The program sent Harding on 12 assignments to lead restaurants in eight states within just 30 months.
"I was built for that," he said, referring to his time moving with his family as a kid.
On the move
Growing up in a military family, Harding lived in four states—South Dakota, California, Illinois and Colorado—before his family put down roots in San Angelo, in the heart of Texas.
"I think one of my biggest skills came out of all the traveling I did as a kid," he said. "I love to connect with people, no matter who they are or where they're from."
That valuable skill aided Harding throughout his Chick-fil-A career, beginning at the San Angelo Chick-fil-A restaurant when he was 17 and during the next seven years, which would include attending college with the help of a Chick-fil-A scholarship, getting married and working his way toward earning his own restaurant.
The perfect fit
In October 2018, Harding was selected to become an Operator in Lawton, Okla., a location that already felt like home, both because of its close military ties and because of the restaurant's history.
Roughly 53,000 military personnel and their families live on the 146-square mile base at Fort Sill, just over two miles from Harding's restaurant at Central Mall.
"My hope and goal is to create a restaurant that honors these military families. I want to do whatever I can to help them."
The restaurant itself also has quite a history, with a twist of irony, placing the youngest Chick-fil-A Operator in one of the oldest restaurants in the country,
"I felt called to it," he said. "That restaurant has such an incredible history. "I feel like I'm standing on the shoulders of giants."
Harding hopes the restaurant will become a cornerstone for the community -- a daunting task for anyone, especially a 24-year-old. But he's up to the challenge.
"Nerves always kick in when you're about to jump into something new," he said. "But there's an excitement that comes with it. I get the opportunity to sit down, develop someone and get to know and help them. What more could I ask for?"